Collagen Gummies, Lemon Flavor, 60ct
Reformulated With a Sweet Lemon Flavor
We have created a new formula for our best-selling Collagen Gummies which are now infused with 2,500 mcg of Biotin that mainly supports hair and scalp health! These naturally delicious gummies are women's best companions in preserving their youthful glow and those gorgeous locks of hair.
The signs of aging may come earlier than expected to some if not most people, but panicking would not bring back your thick luscious hair, strong nails, and supple skin. We at Havasu Nutrition are heavily focused on making you feel and look your best, so we dig deep into discovering ways which may help you achieve this! We have designed a reformulation of the Collagen Gummies to help bolster more than surface-level health.
Brimming With Integral Vitamins
In almost all walks of life, women encounter several forms of stress that may contribute to the decline in immunity, skin health, and hair health. Crafted to help prolong youthful radiance, our convenient and DELICIOUS Collagen Gummies are also jam-packed with Vitamins C, E, and Zinc to help support your immune system as well. These lemon-flavored gummies are easy to digest, pectin-based, and are low in sugar.
Told you, we don't focus only on surface-level health but strive to help nourish your body from within!
Take 2 gummies, preferably with a meal
Our Collagen Gummies + Biotin are pectin-based and non-GMO! Crafted to secure a charming experience, these gummies are infused with a natural lemon flavor. Nothing artificial is involved.
Free shipping in the US on orders over $35!
DELICIOUS COLLAGEN GUMMIES
Collagen gummies can improve skin elasticity, strengthen brittle nails, and help you grow thicker hair
Non-GMO & delicious gummies †
Supports hair thickness and length †
Nourishes skin for a youthful glow †
Returns the collagen lost with age †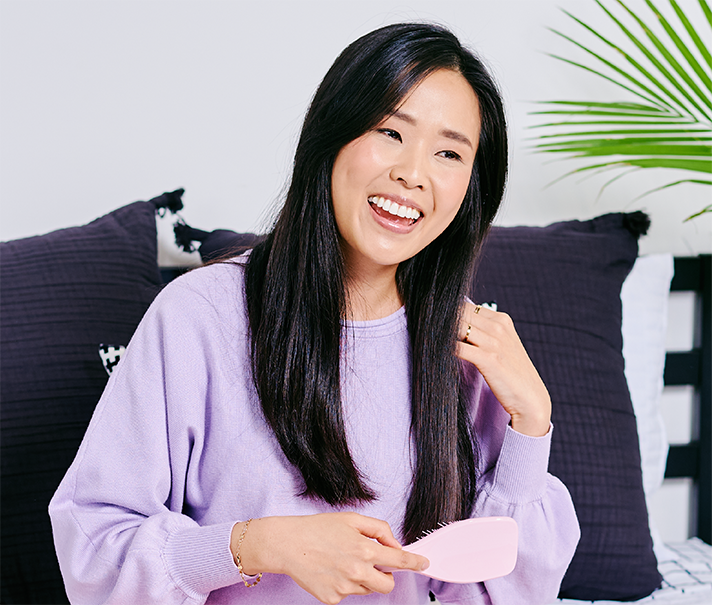 FREQUENTLY BOUGHT TOGETHER
Customer Reviews
It's a great alternative.
It's a great option to avoid delivery form fatigue.
This is the flavor and texture.
The gummy vitamins taste great.
Gummies are sweet!
I think I will finish in a few days if I have two every day.