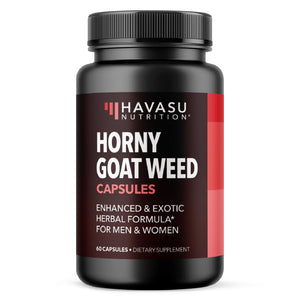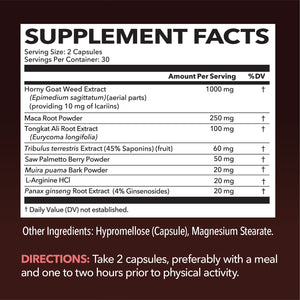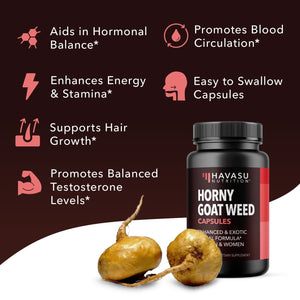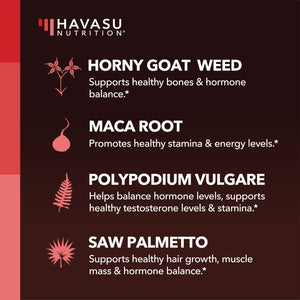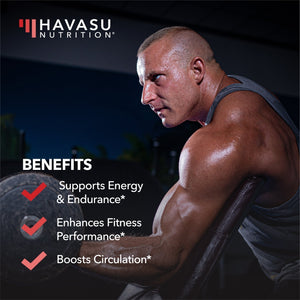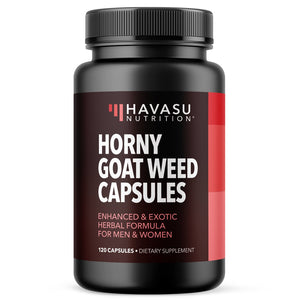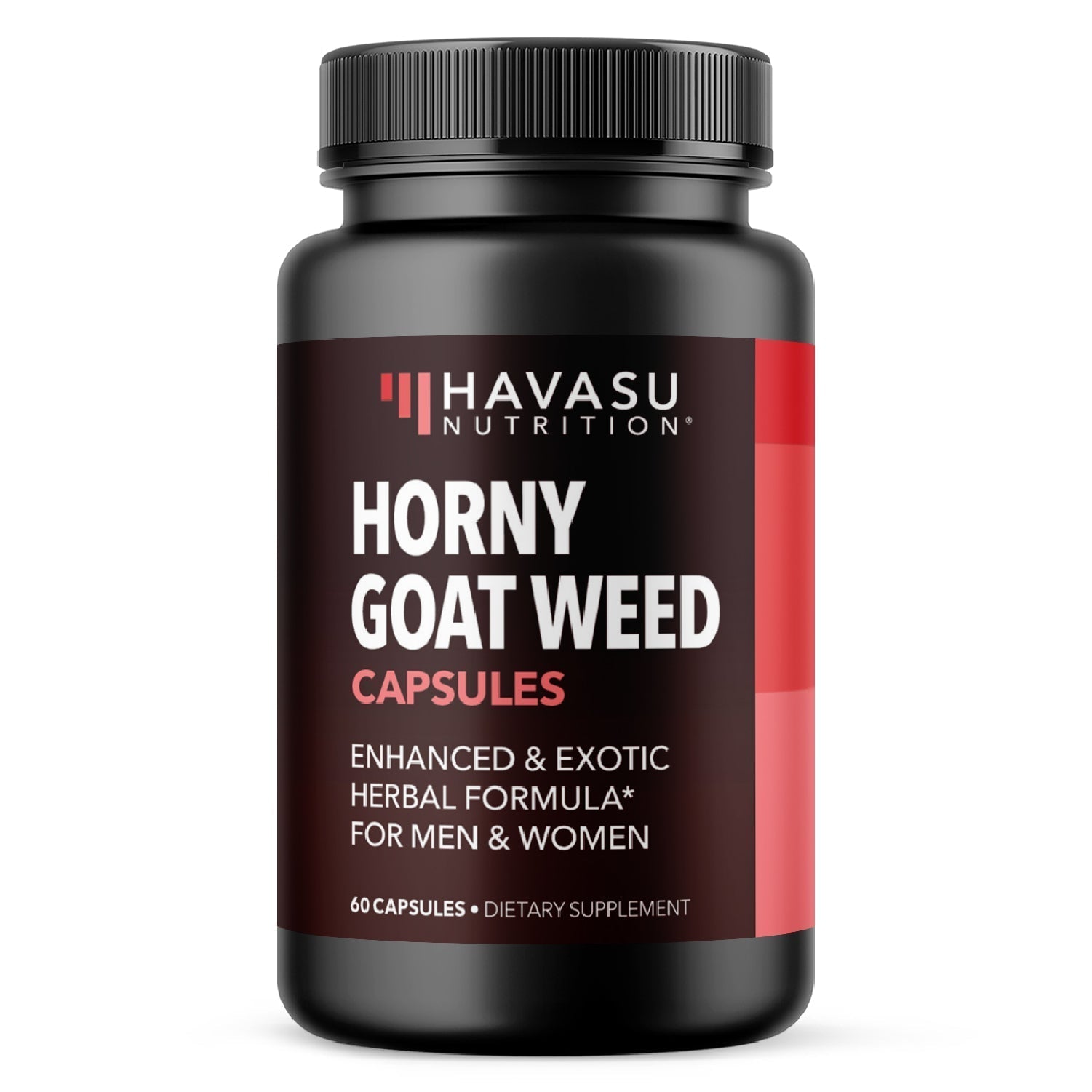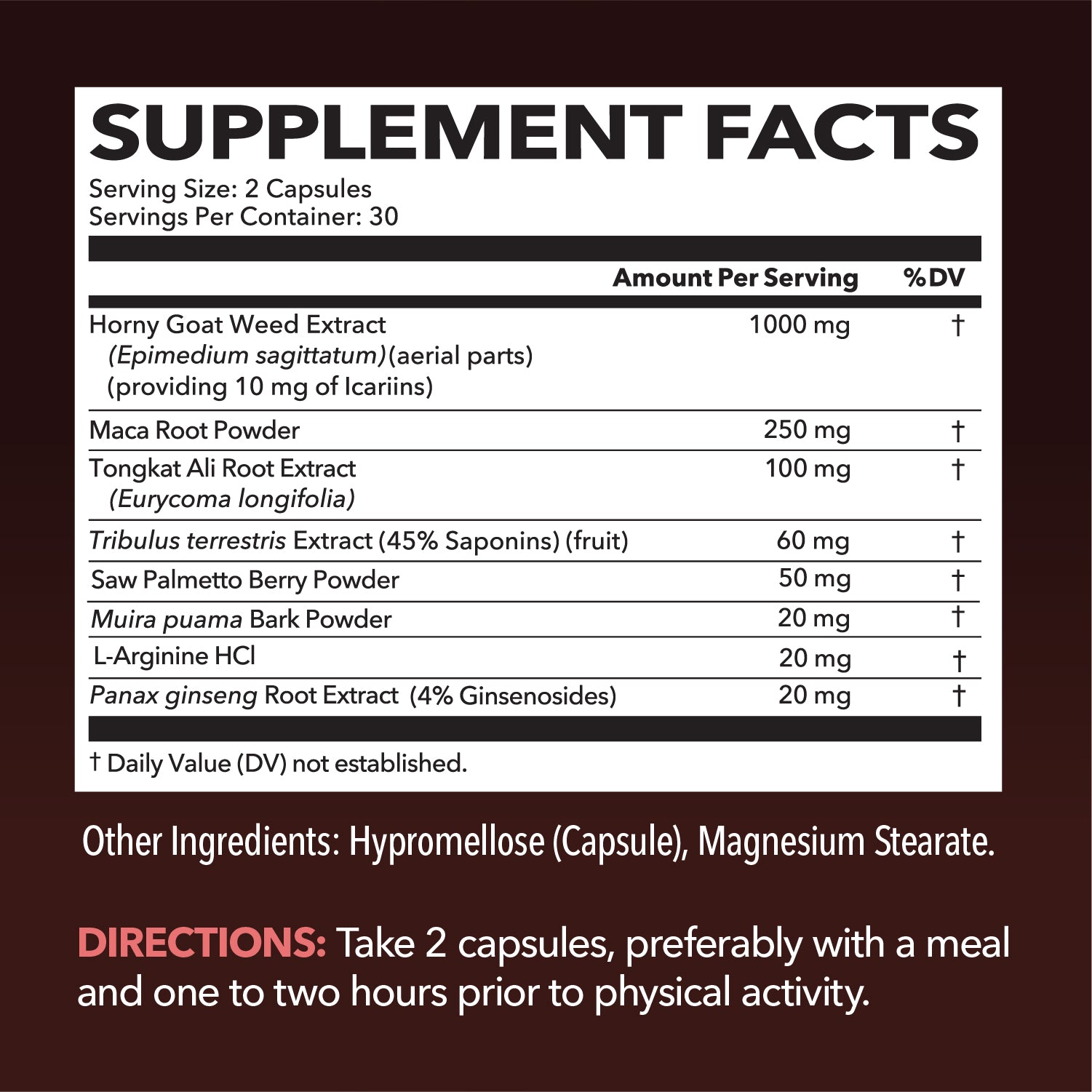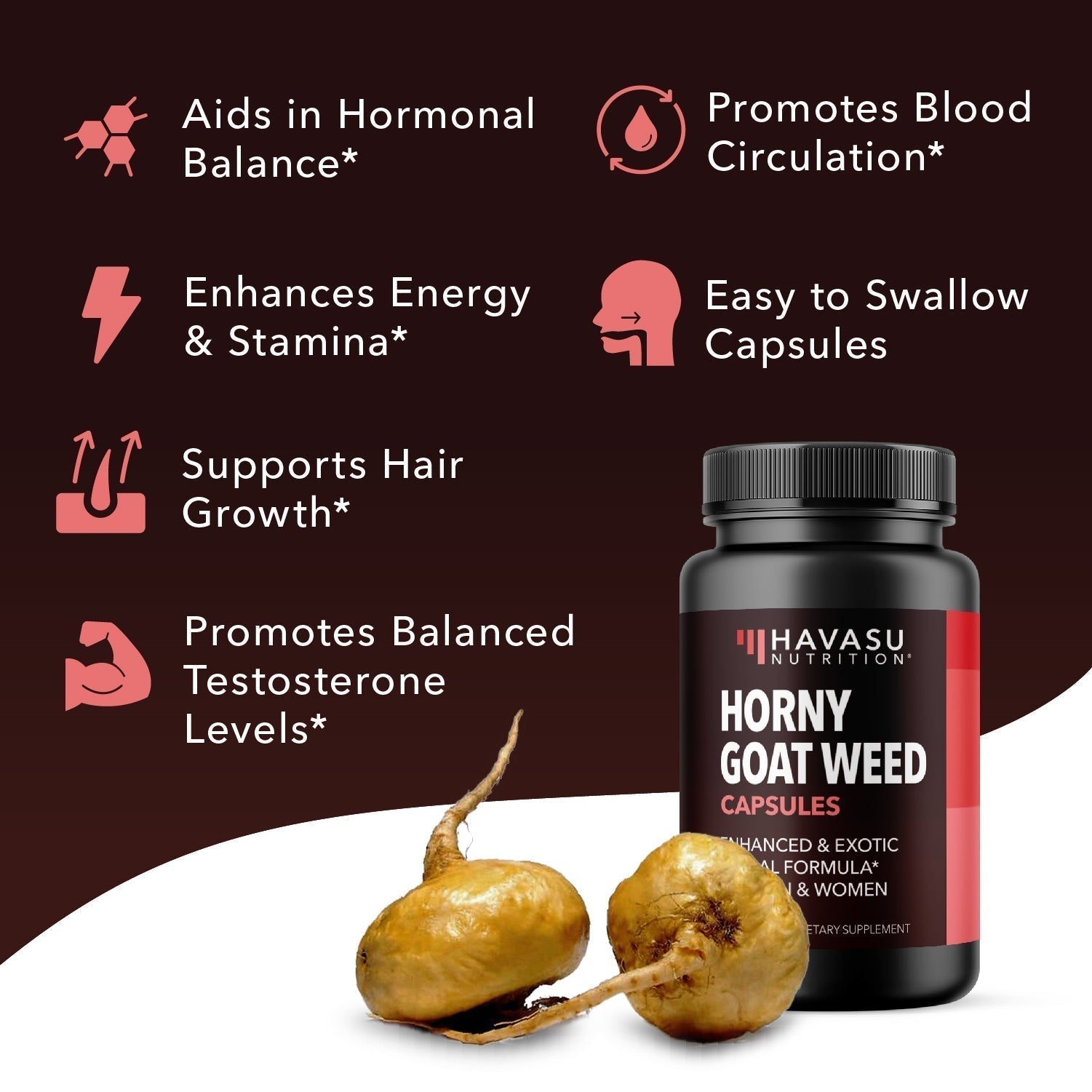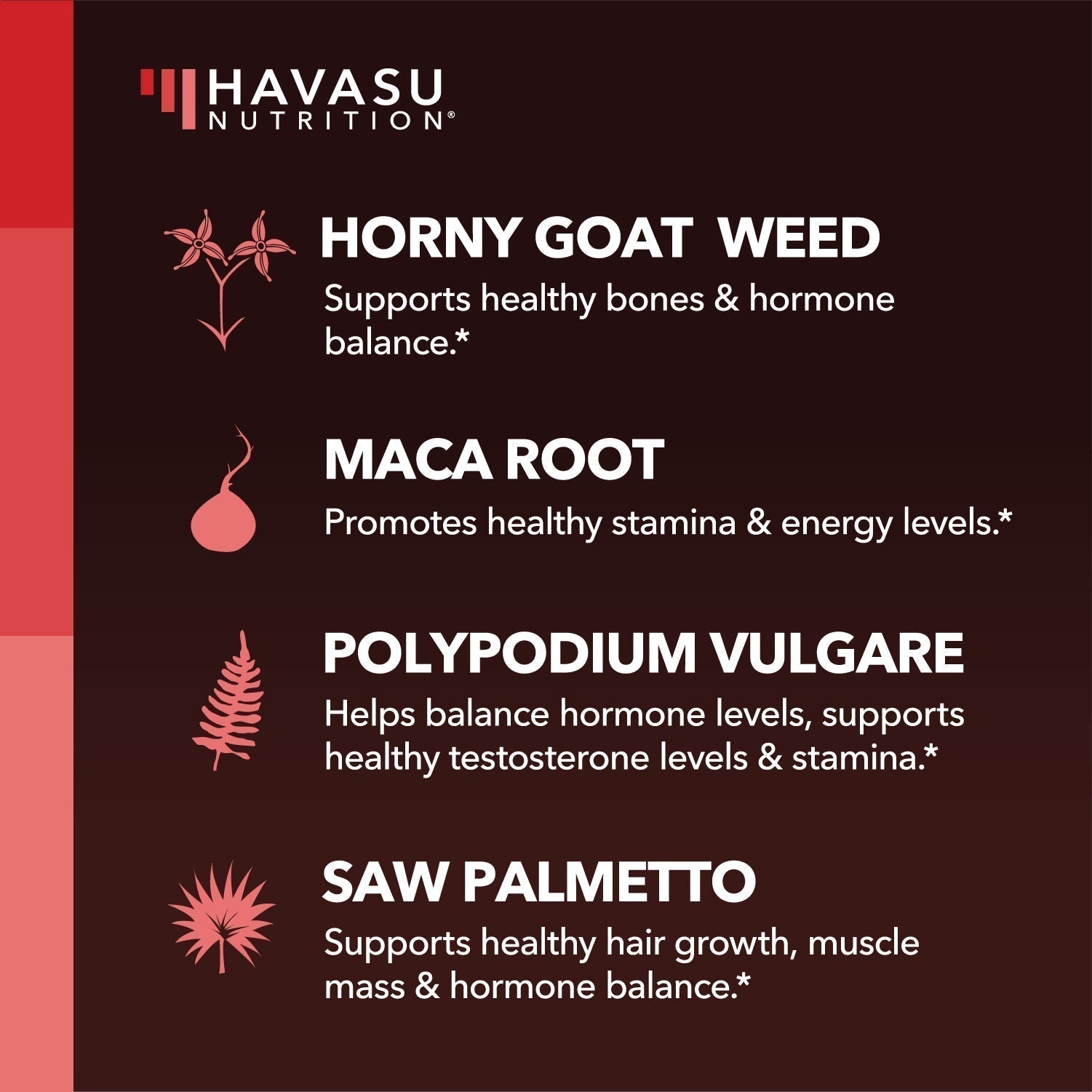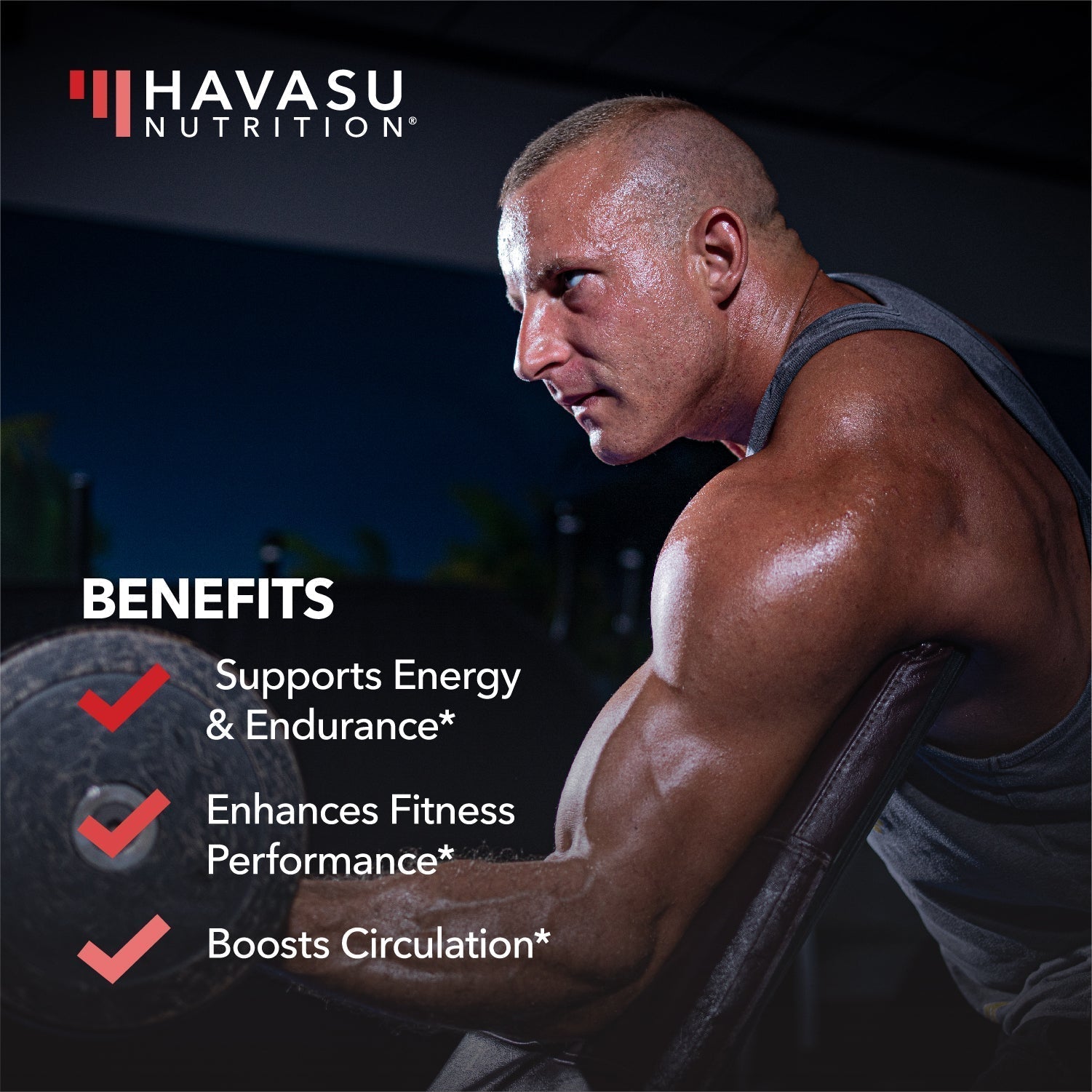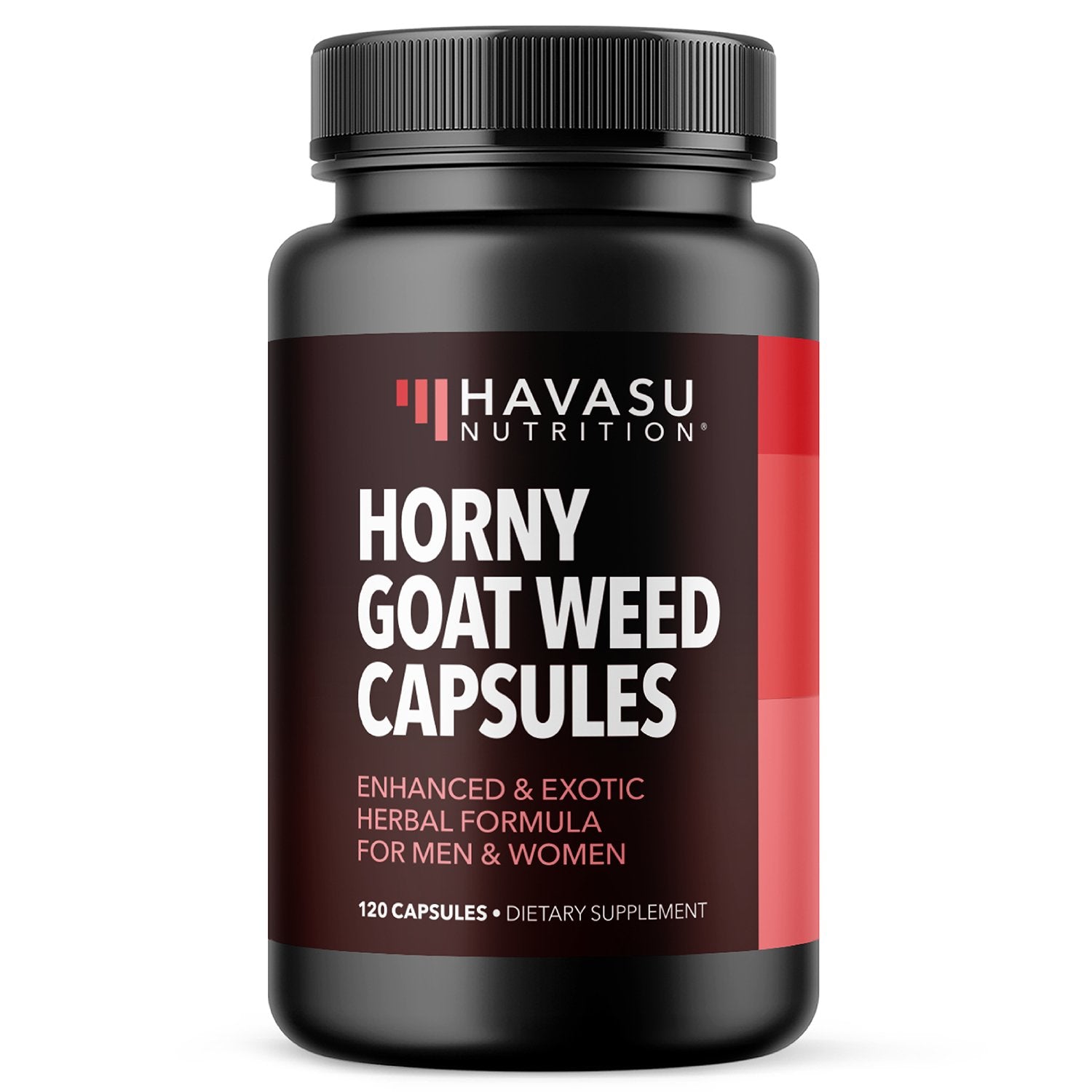 Our Horny Goat Weed Capsules are carefully formulated with premium ingredients to boost performance and stamina.*
EXTRA STRENGTH FORMULA – In addition to Horny Goat Weed extract, our powerful blend contains concentrated ingredients including Maca Root, Ginseng, Saw Palmetto, L-Arginine, Muira Puama and more to give you the energy boost you need!* 
CAREFULLY CHOSEN INGREDIENTS – Expertly-formulated, this traditional Eastern herb is combined with a blend of 10mg of icariins to promote energy and endurance. A great pre-workout supplement!*
HAVASU NUTRITION CUSTOMER COMMITMENT
Boost natural energy †
Maximize performance no matter the situation †
May help boost libido †
Free shipping in the US on orders over $35!
FEEL YOUR VITALITY COME BACK
L-Arginine, Muira Puama, Maca Root and Tribulus combined to support your overall energy and endurance
Maximize performance no matter the situation †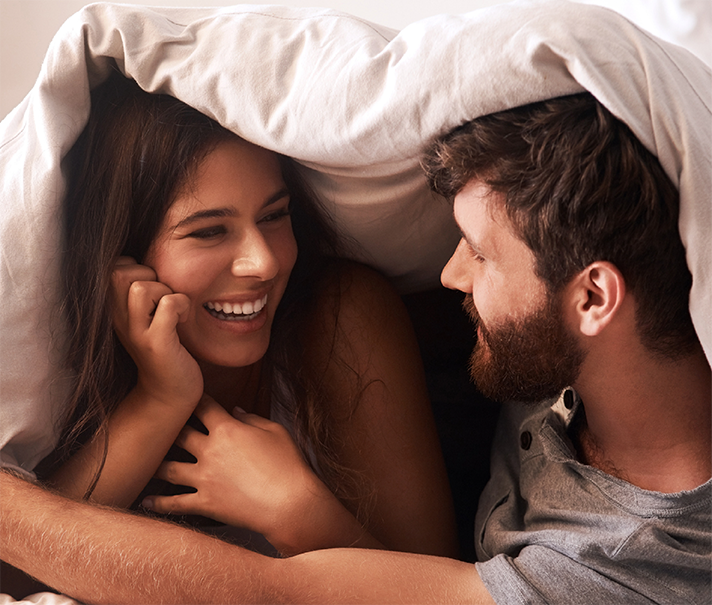 FREQUENTLY BOUGHT TOGETHER
Customer Reviews
Good product
I noticed good improvment in my activities
Organic Stride provides excellent customer service and the product is just as promised.
This supplement works as advertised, and Organic Stride's customer service is outstanding!
Giving it a five star rating
Excellent product that improves my overall performance. When taken with other vitamins, it is quite effective.
The most outstanding item so far
It is the best product; I have noticed positive changes in my physique since the first day. I regained vigor and vitality that I had previously lost. This order for my next one is almost complete. I endorse it because, if it works...
In general, this is the most effective product, thumbs up!
This product is fantastic. I'm full of energy I haven't felt in a long time. Everything I do makes me feel amazing. This device has enhanced my life in a variety of ways, not only in my daily life but also in my bedroom. Whether you wish to enrich and improve your sex life or your ordinary daily activities, we have something for you. This product comes highly recommended from me. I feel like a new man since i found it.