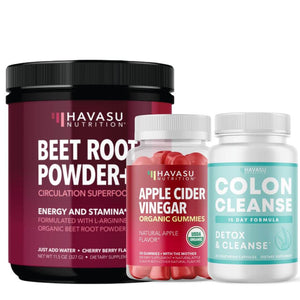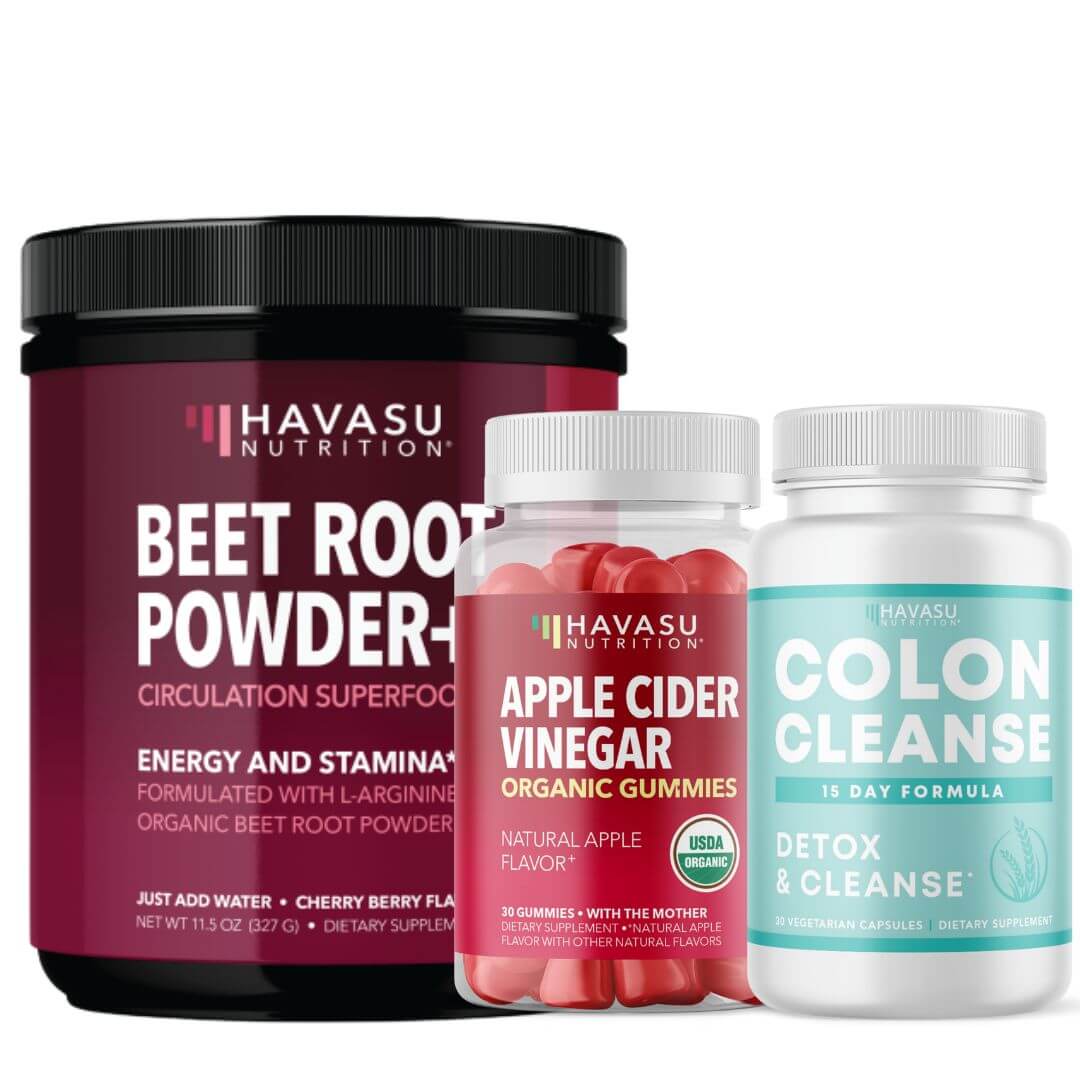 Discover premium wellness with this bundle of natural superfoods! Our Wellness Bundle includes Beet Root Powder for energy, ACV Gummies for digestive health, and Colon Cleanse Capsules for cleansing - all to help you feel your absolute best. Unlock powerful nourishment today!
This Wellness Bundle includes three high-quality supplements specially formulated to support optimal health.
Beet root powder is a natural source of nitrates to help regulate blood pressure
ACV gummies are full of antioxidants to support overall immunity
Colon cleanse capsules can help with digestion needs
Together, they provide comprehensive wellbeing benefits. Get yours now!
Free shipping in the US on orders over $35!
Price-match guarantee
Safe money when ordering with us
Hassle-free exchange
30-Day Money Back
Reviews
Customer satisfaction #1 priority
FREQUENTLY BOUGHT TOGETHER
HAVE A QUESTION? GREAT, ASK US!