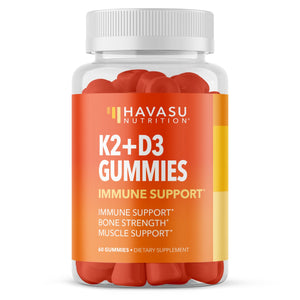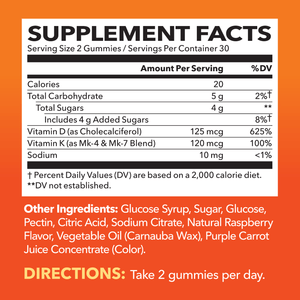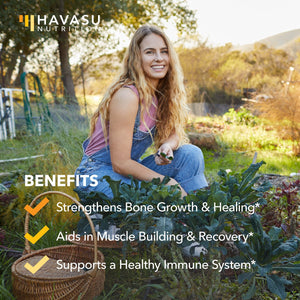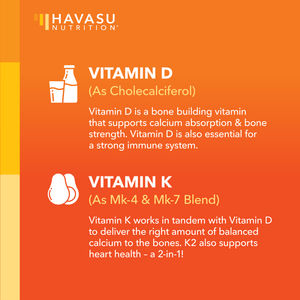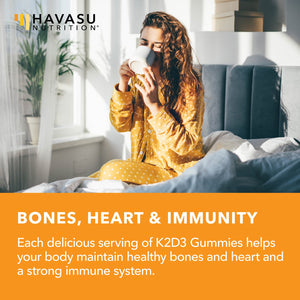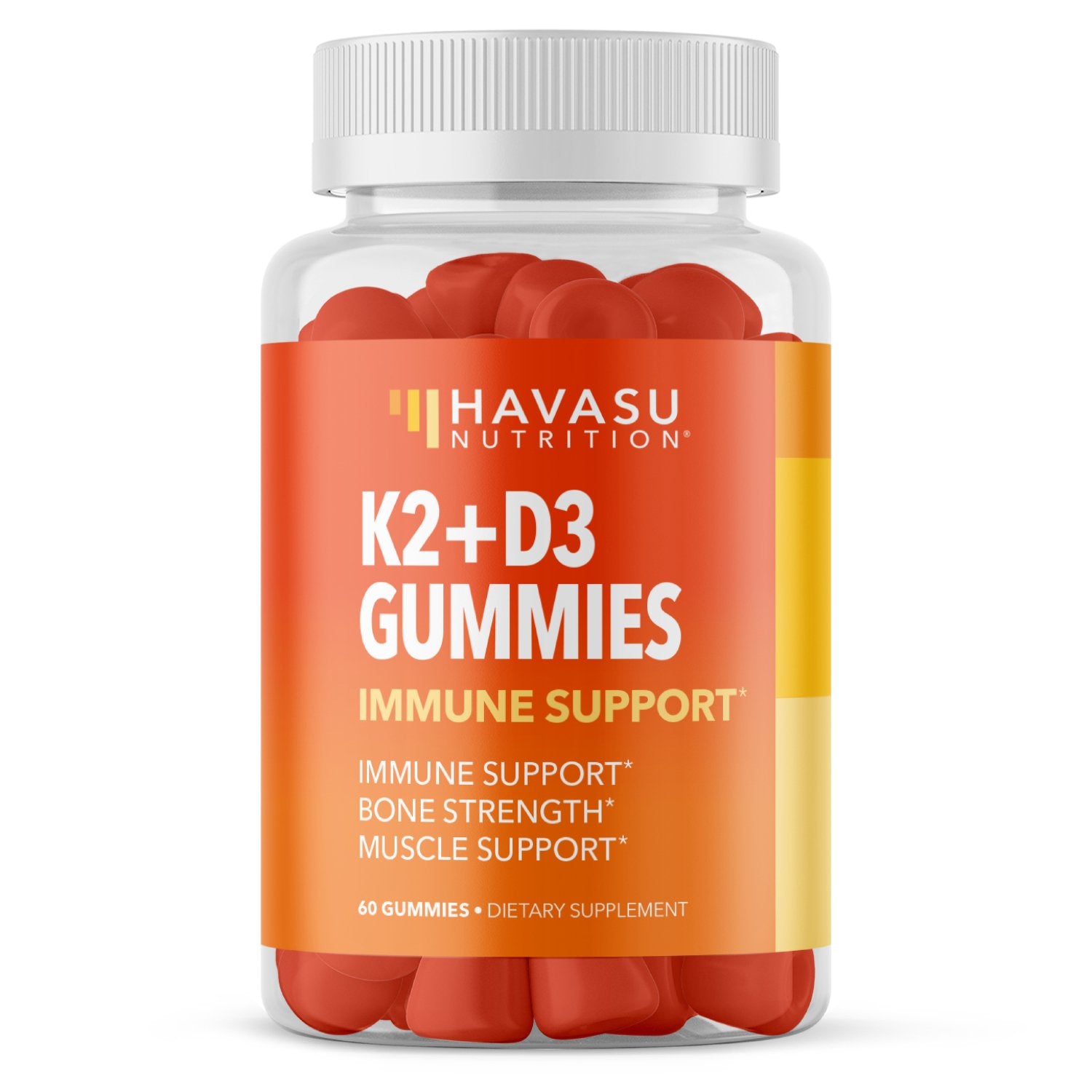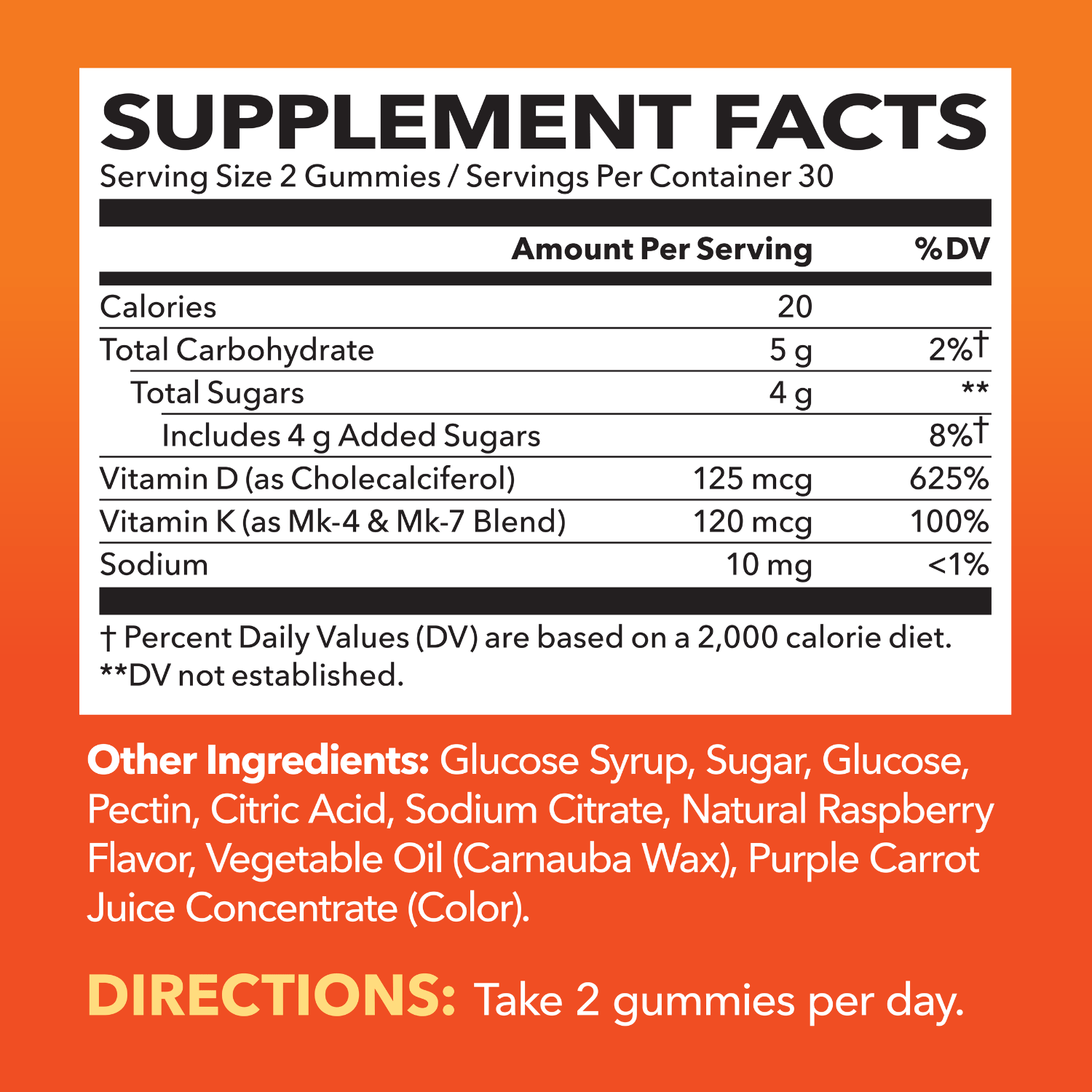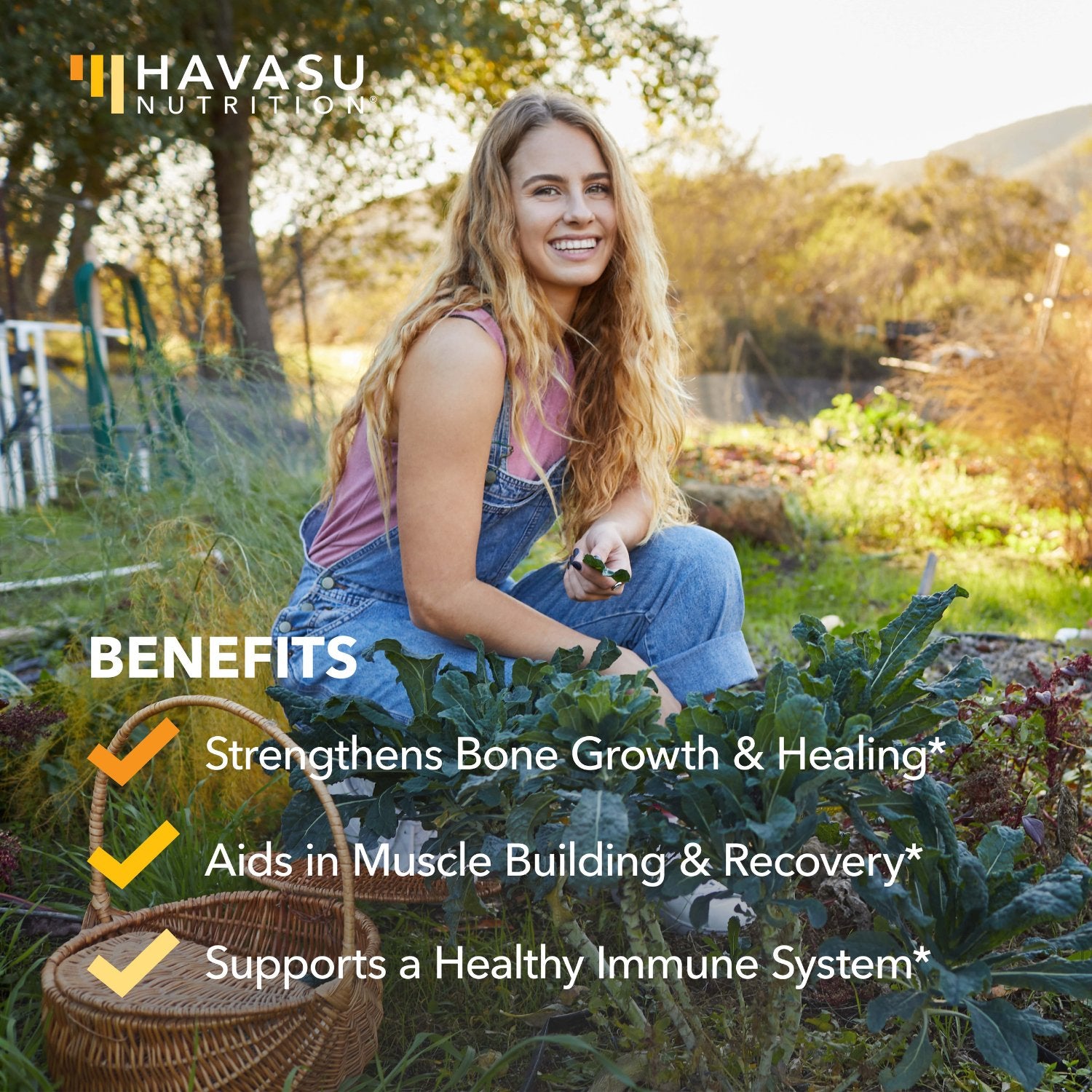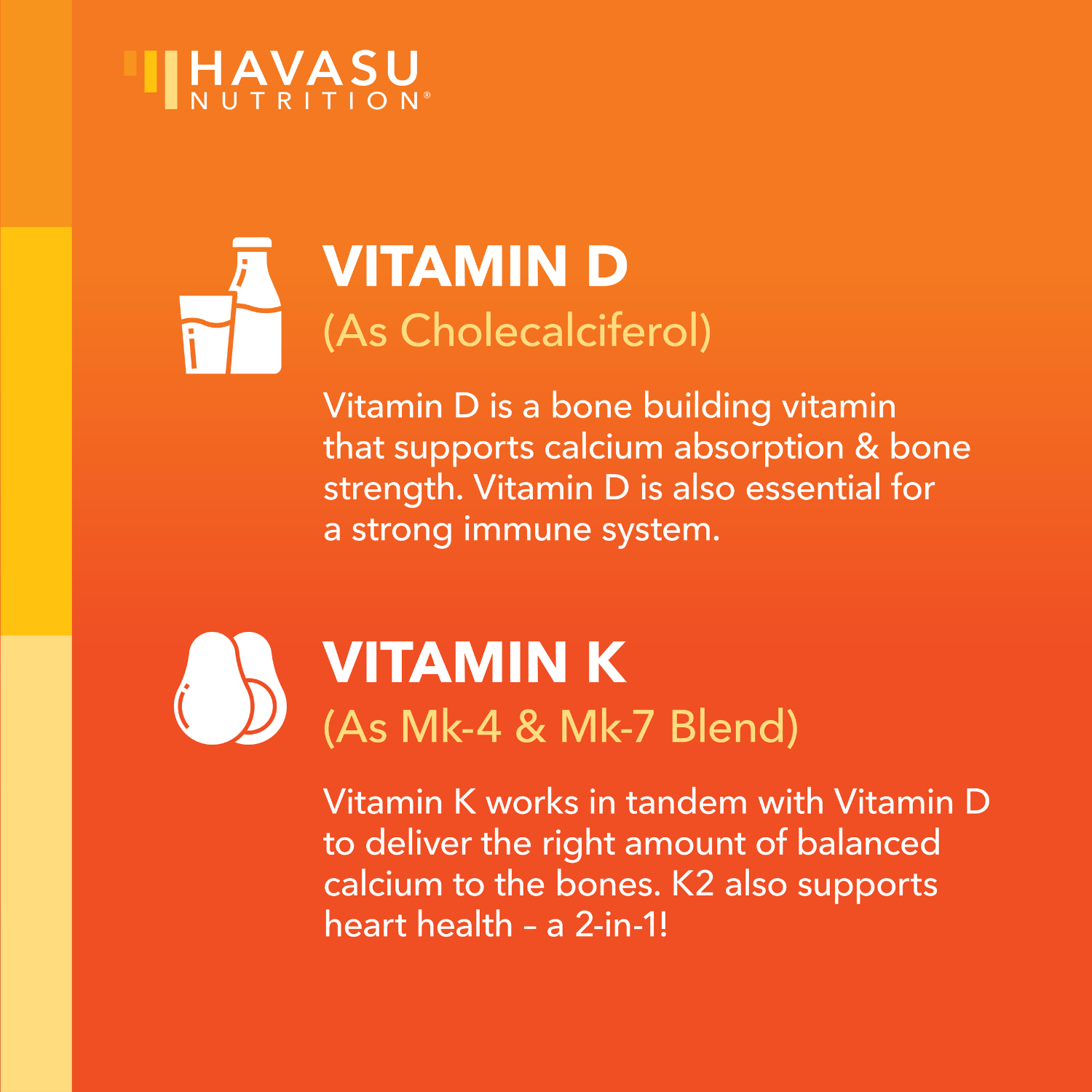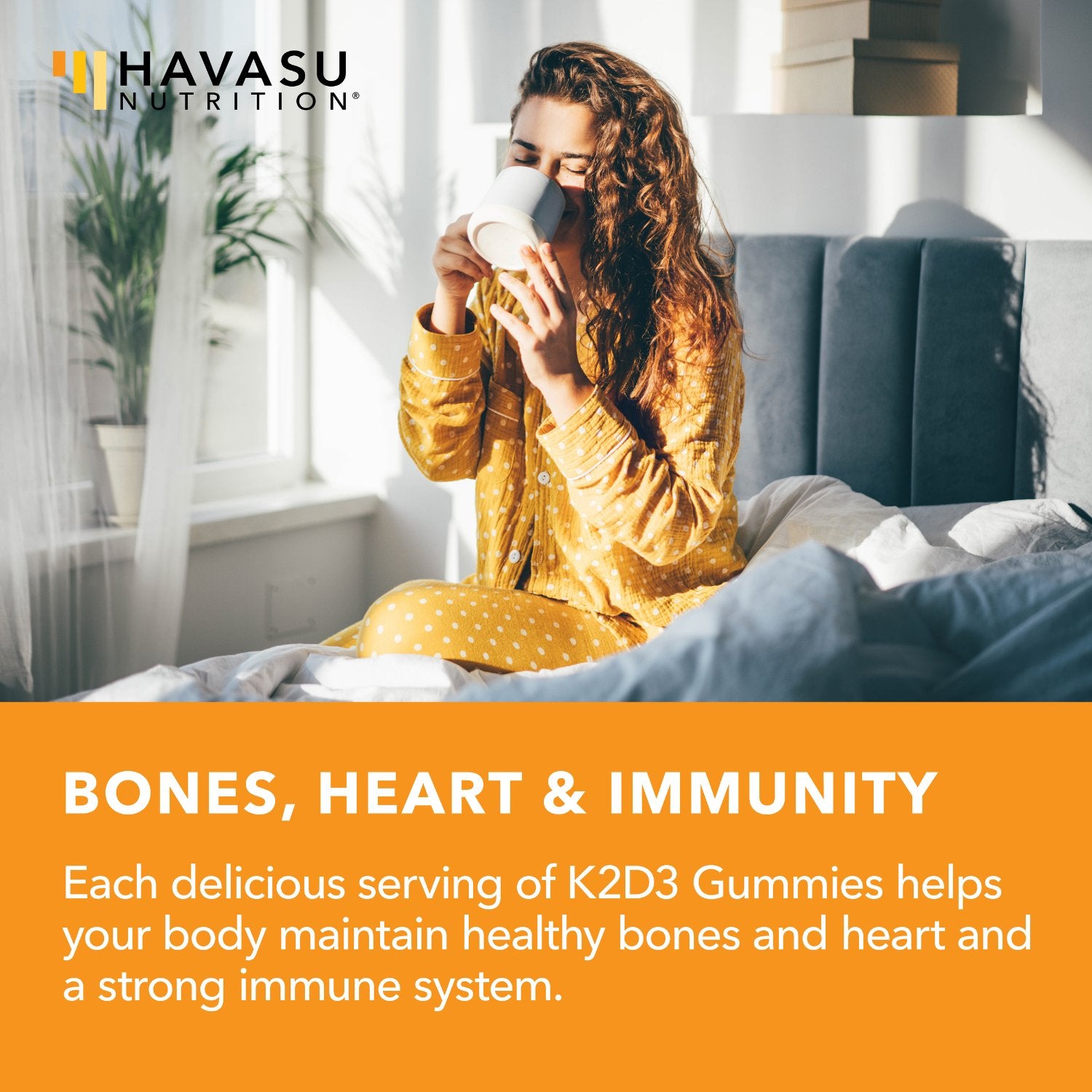 Vitamins D3 + K2 work well separately but together, creates the perfect synergy of benefits. Vitamin D3 has been known to help maintain strong bones, cardiovascular and immune system, muscle function, cognitive performance.
Balances Calcium absorption †
Helps with muscle growth & recovery †
Aids in Cardiovascular health †
Free shipping in the US on orders over $35!
STIMULANT-FREE ENERGY & BONE SUPPORT
Vitamins D3 + K2 work to create the perfect synergy of benefits
Balances Calcium absorption †
Helps with muscle growth & recovery †
Aids in Cardiovascular health †
Aids in strengthening bones †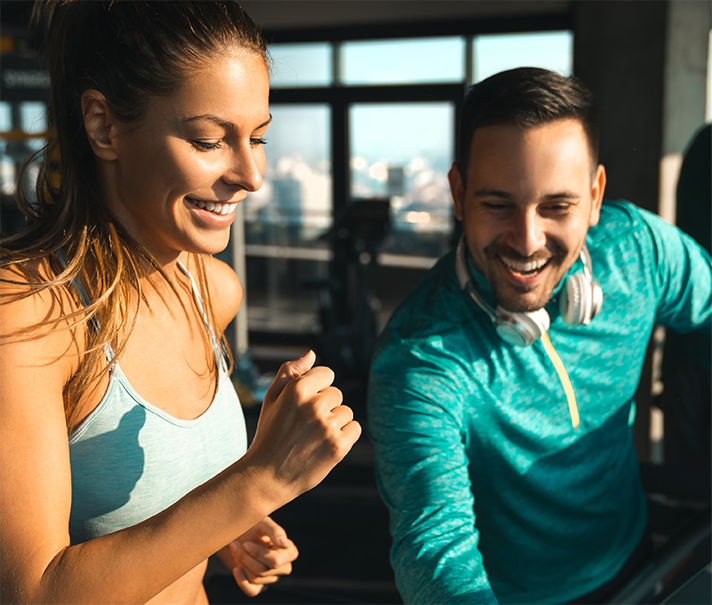 FREQUENTLY BOUGHT TOGETHER