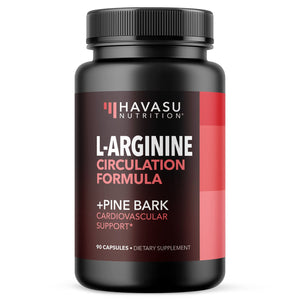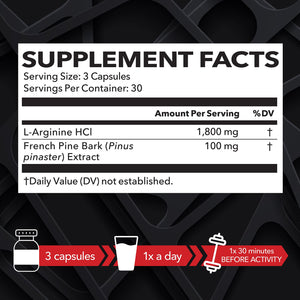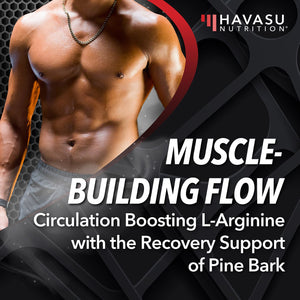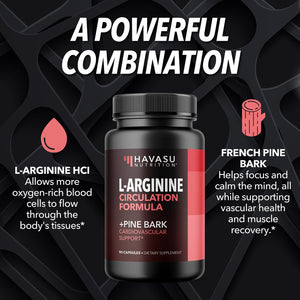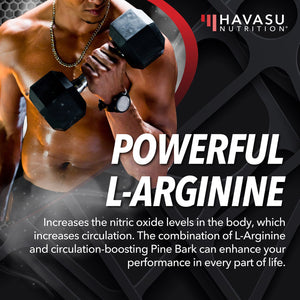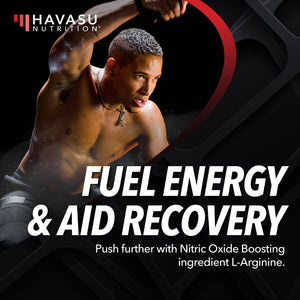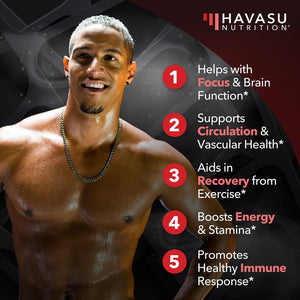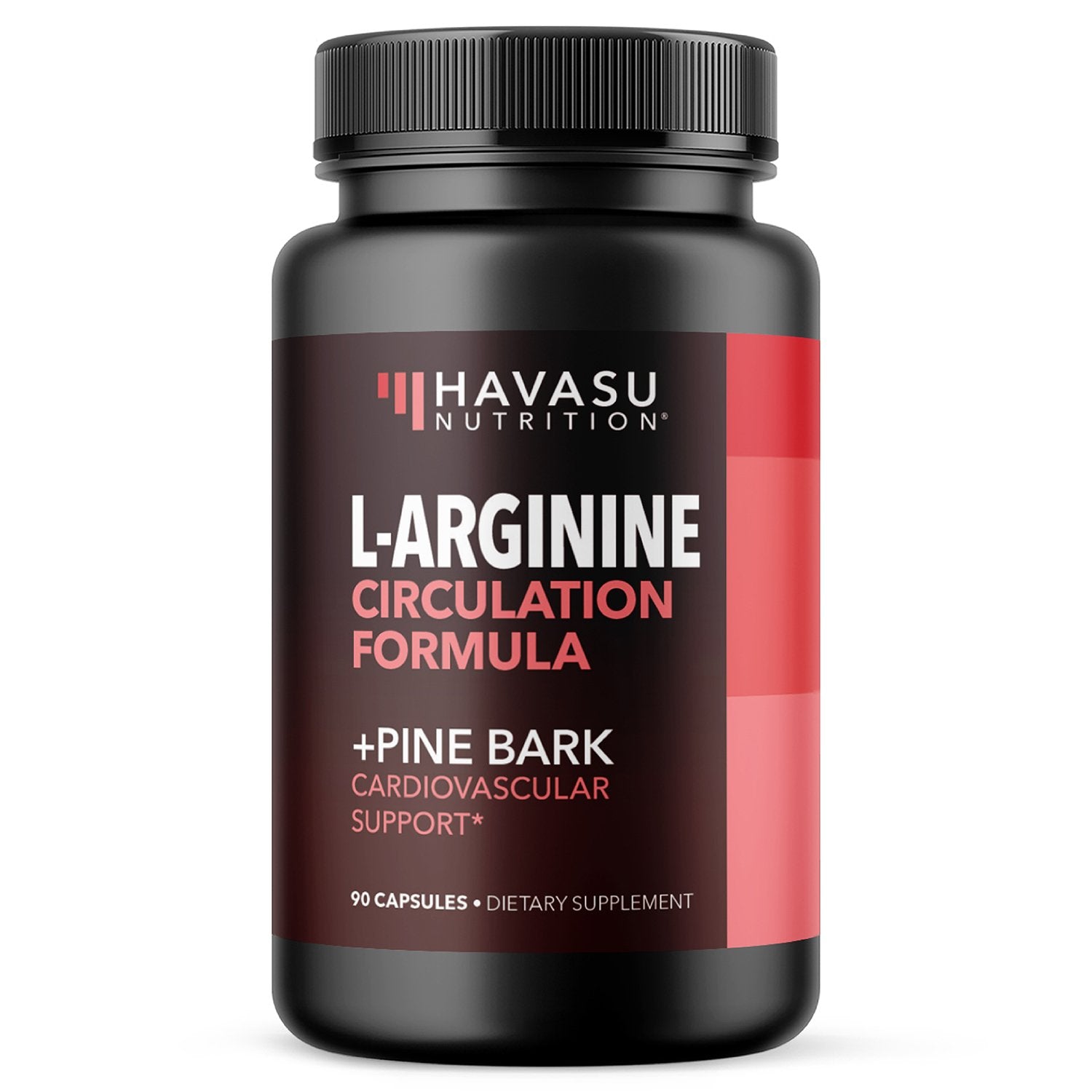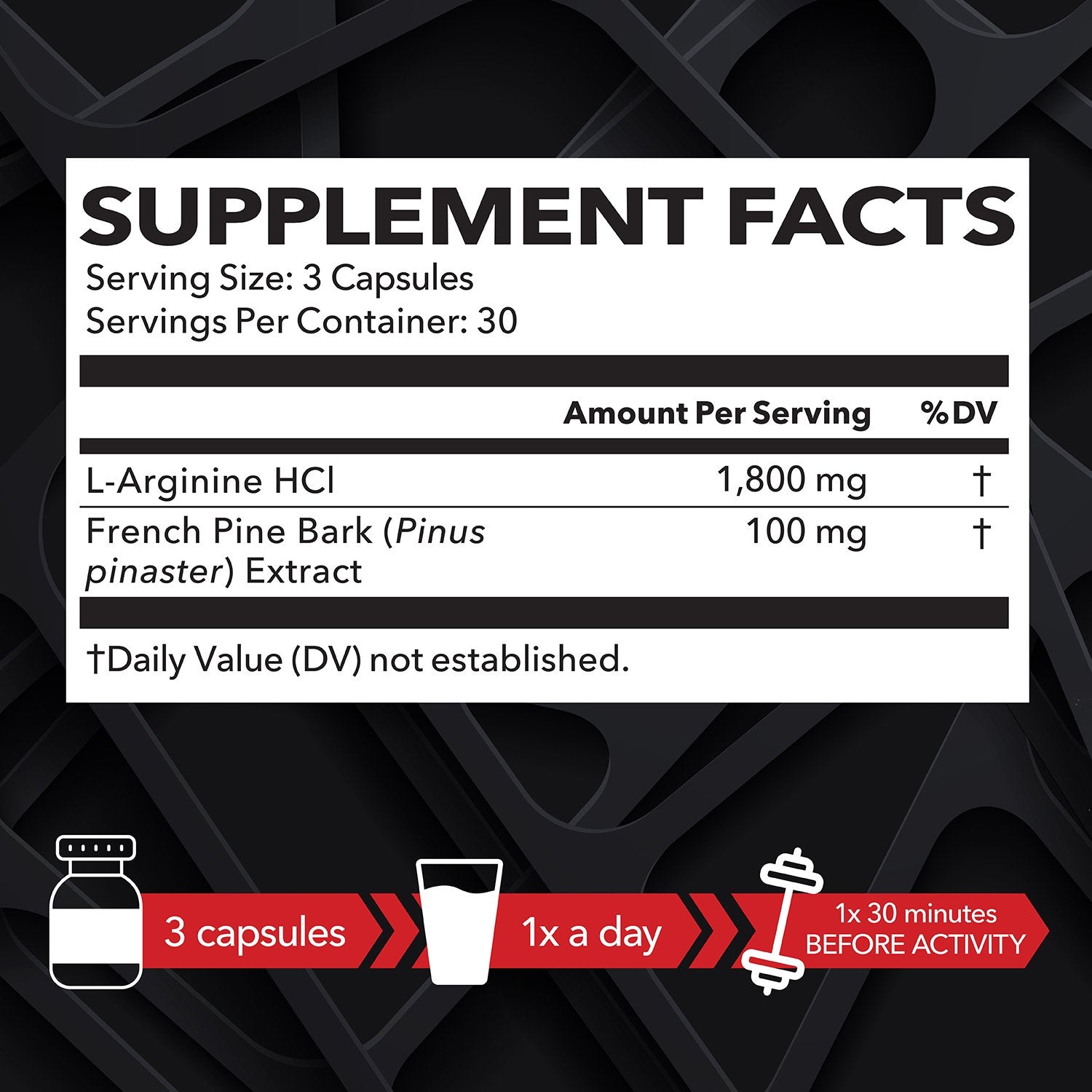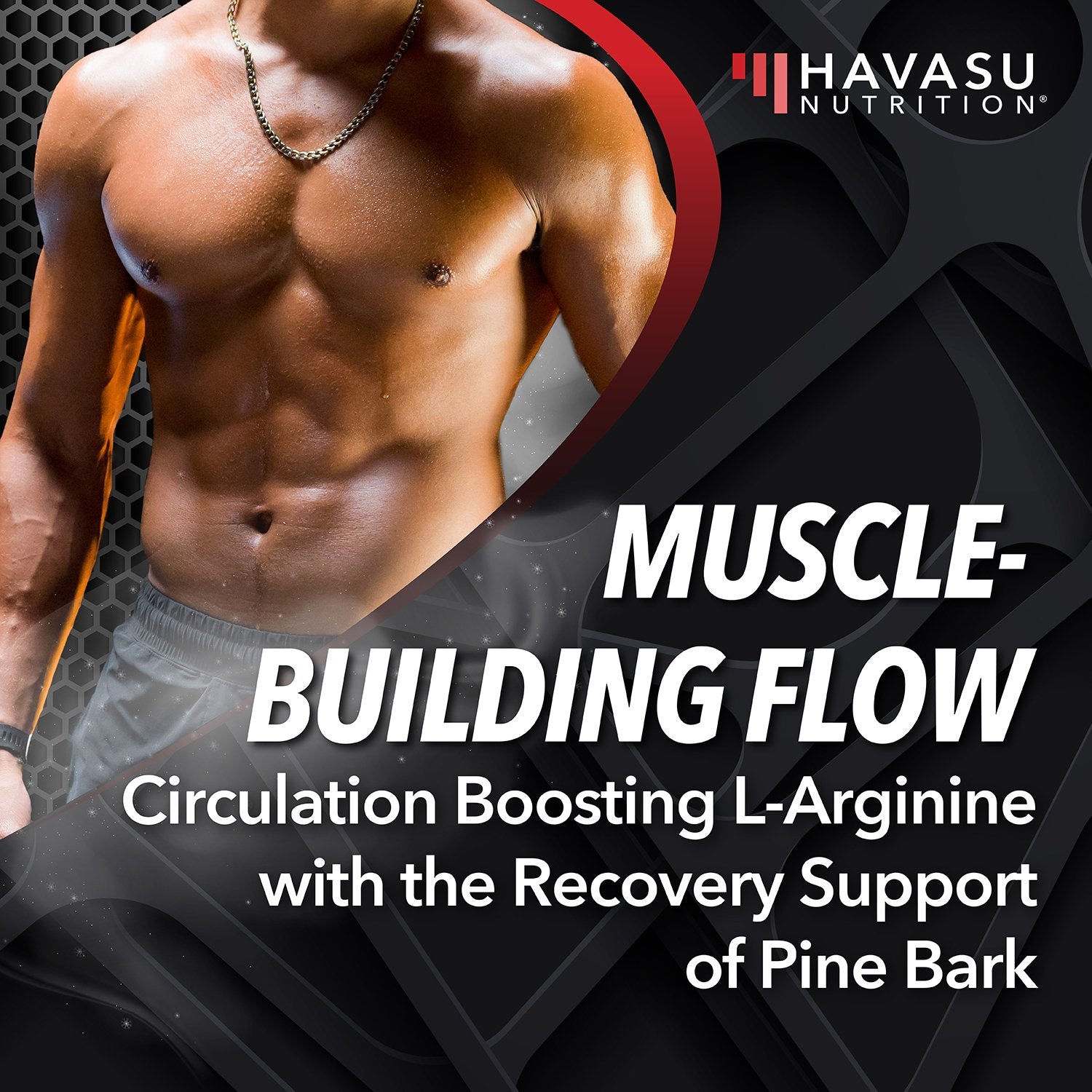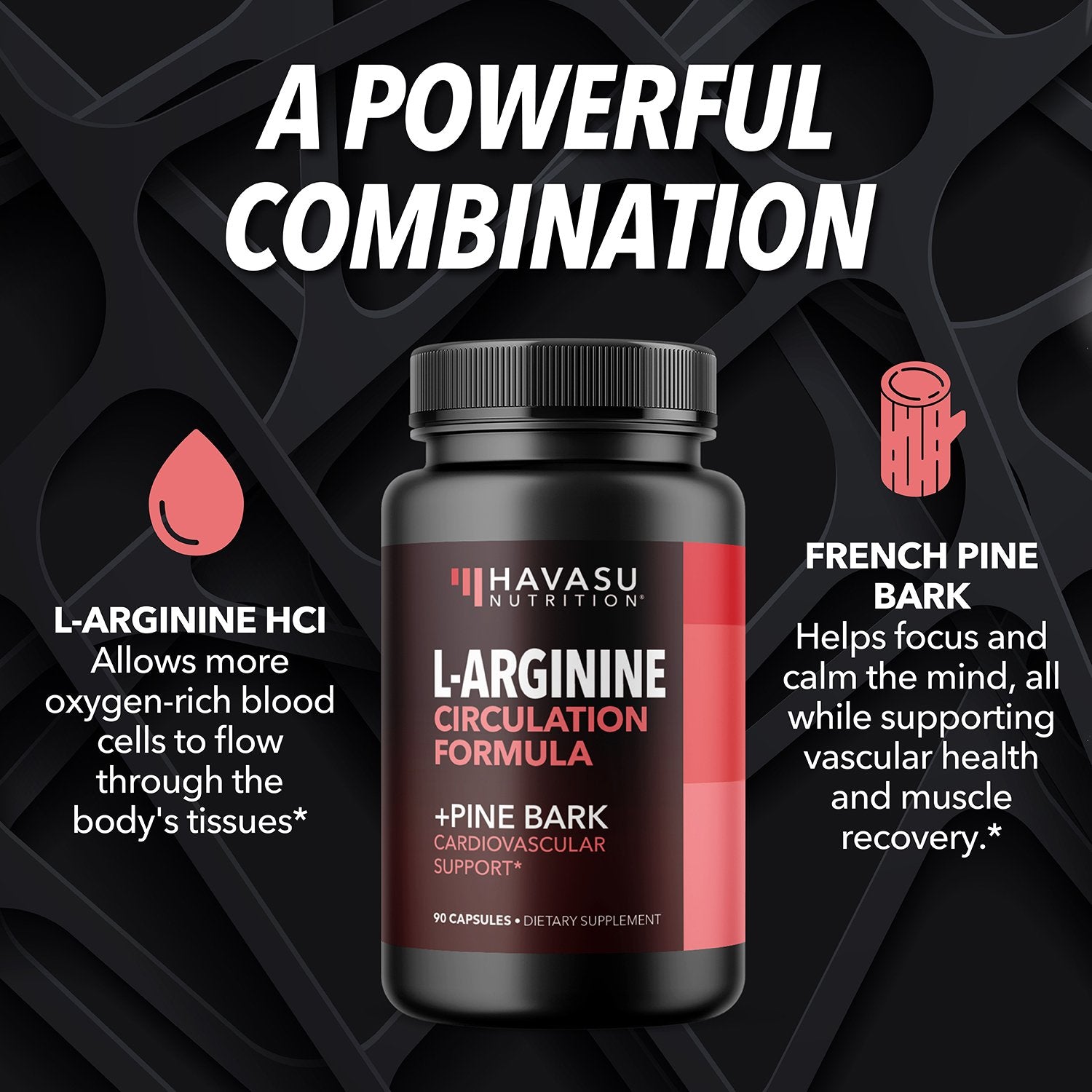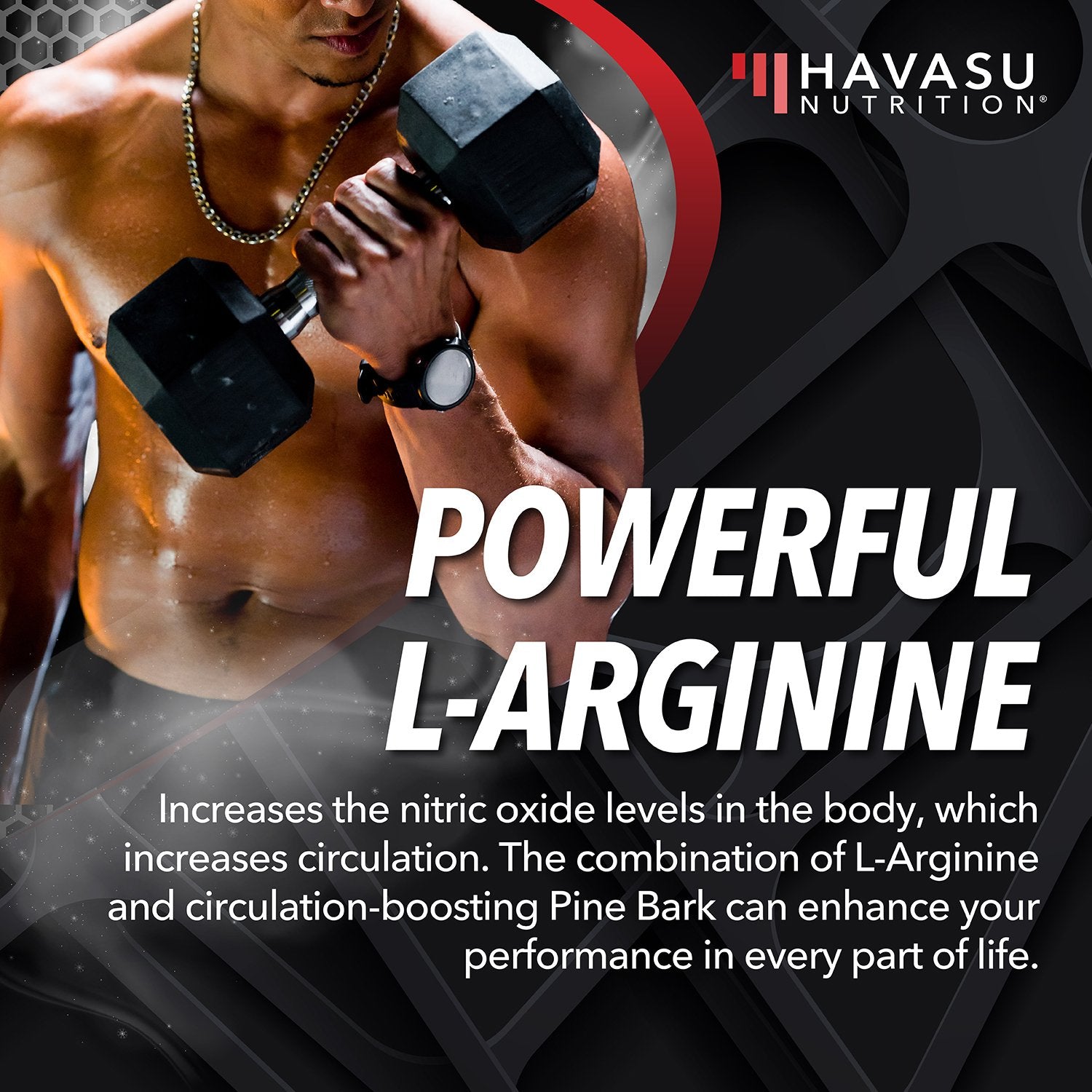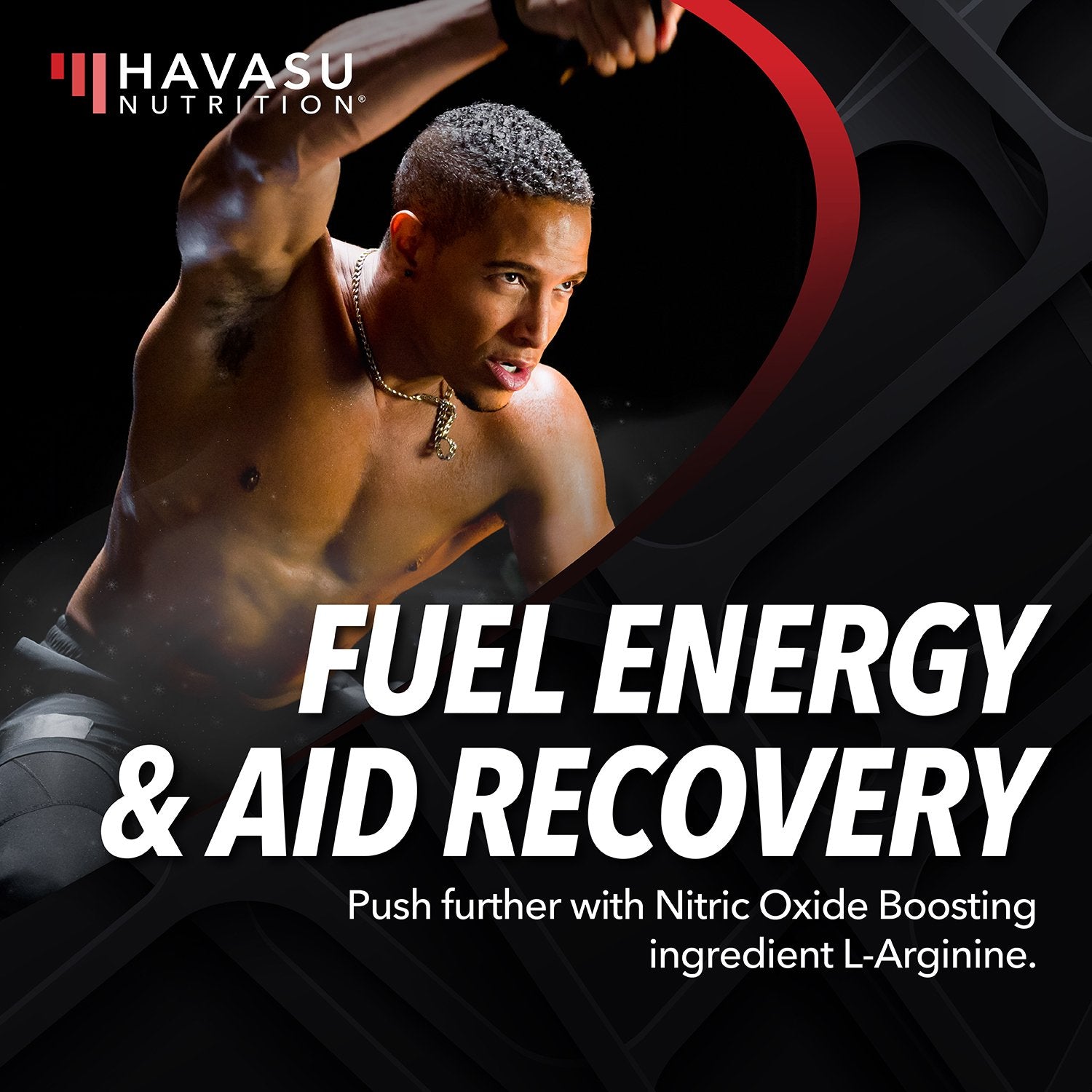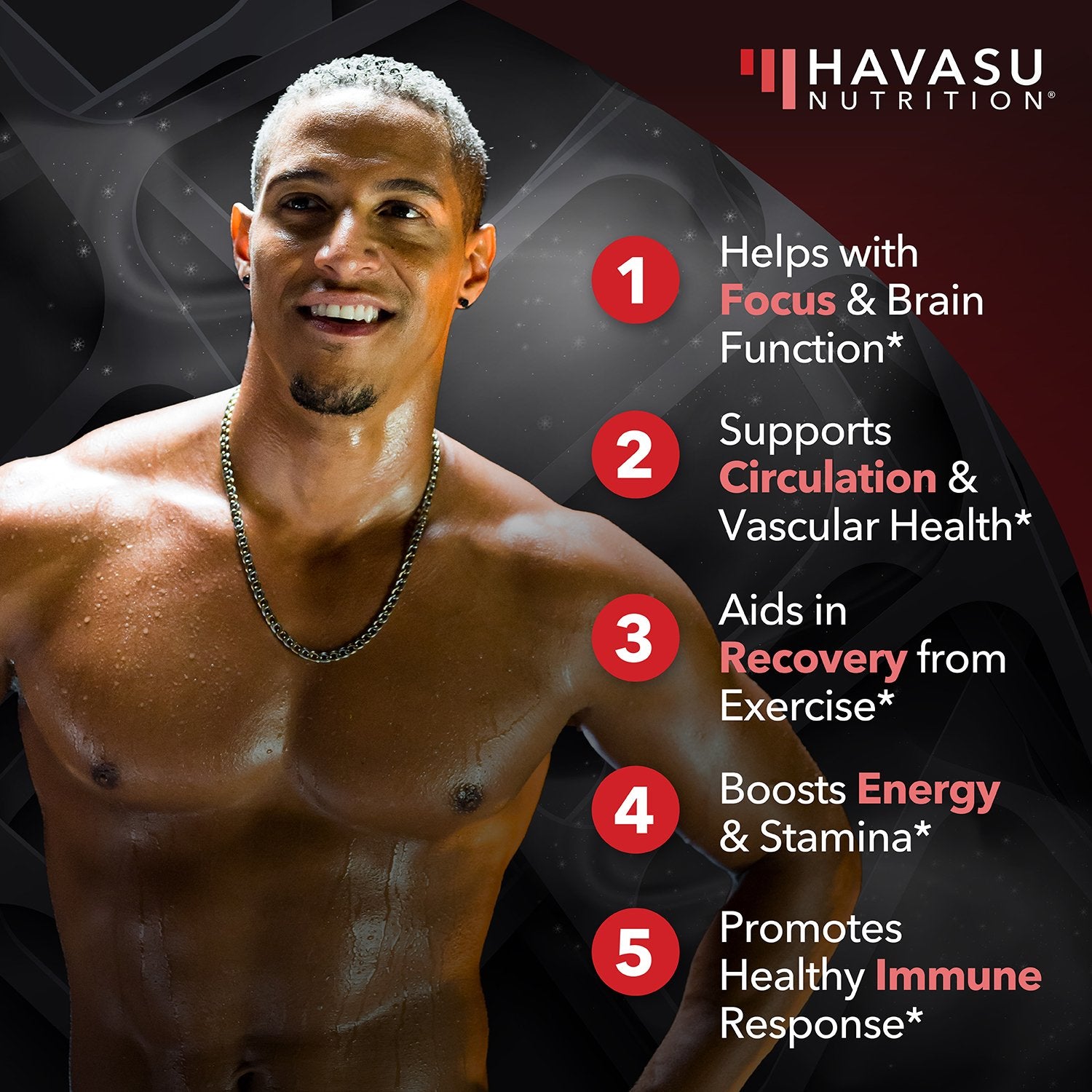 L-Arginine + Pine Bark Capsules, 90ct
Vascular Health Is Wealth
Pine bark has been found to have antioxidant and anti-inflammatory effects on our bodies. Help your body maintain its vigor with a nitric oxide supplement that helps give you impressive vascular health and muscle recovery. Havasu Nutrition utilizes French pine bark extract that helps focus and calm the mind, maximizing its full potential all while fueling your energy bank!
Providing Strength and Immunity
L-arginine supplements help the body build protein, allowing oxygen-rich blood cells to flow through the body's tissues. Pine bark extract capsules aid in enhancing performance and assist in recovery from excessive exercise.
What Else Can French Maritime Pine Bark Extract Do?
Supports healthier blood flow to help alleviate erectile dysfunction
Promotes healthy immune response
Helps boost energy and stamina
Aids in maintaining a healthy circulatory system
Take 3 capsules, once a day, with 8 oz of water 30 minutes before activity, or as directed by your healthcare provider.
Help your body build more protein.†
Feel energized, focused, and calm whenever you need to.†
Help enhance your performance in every part of your life!†
Free shipping in the US on orders over $35!
Don't Get Side-Tracked. Have Pine Bark Extract.
There Is Nothing Stopping You Now
Focused mind and a stronger body
Healthier immune response
Achieve faster muscle recovery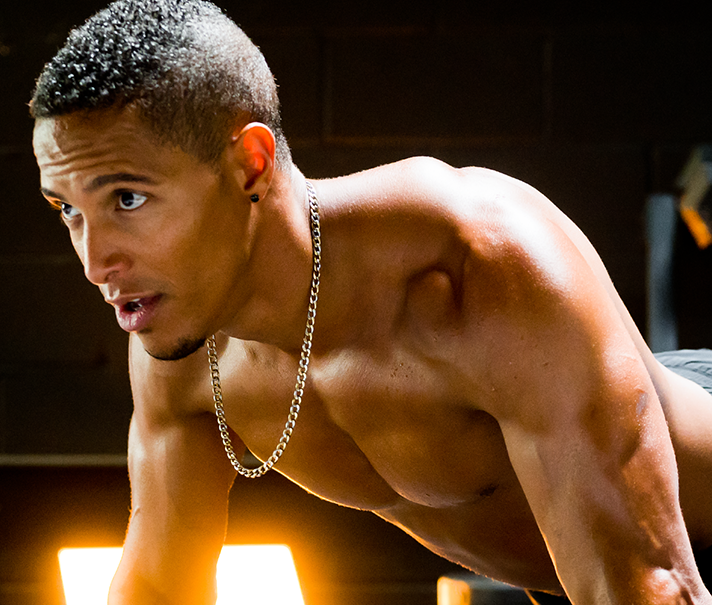 GMP certified
Gold standard in product quality and safety
Price-match guarantee
Safe money when ordering with us
Hassle-free exchange
30-Day Money Back
4.68 Reviews
Customer satisfaction #1 priority
FREQUENTLY BOUGHT TOGETHER
Customer Reviews
L-Arginine + Pine Bark Capsules, 90ct
A capsule will be swallowed.
If you get it in your head that it is what you need, it will help you take this for whatever you want.
It works.
The product does what it is supposed to do.
Thank you to the seller for a great product.
HAVE A QUESTION? GREAT, ASK US!
Its synergy creates a powerful circulation support for your body by increasing the nitric oxide levels in your body, making it way easier to elevate endurance during exercising and has the potential to improve heart health and muscle recovery. Pine Bark and L-Arginine, when combined, function as a potent stamina support.
With proper consumption and if taken in accordance with the direction of your healthcare provider, L-Arginine supplements may begin affecting your body through elevated energy levels, boosted brain function, and better vascular health.
This may be beneficial for seniors looking to maintain a healthy circulatory system as well as an improvement in knee osteoarthritis. However, Havasu Nutrition urges you to consult a doctor prior to taking our L-Arginine supplement for a more comprehensive assessment.