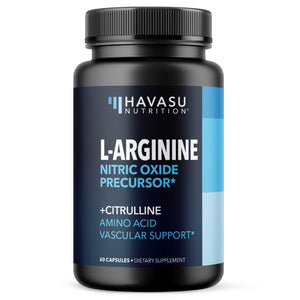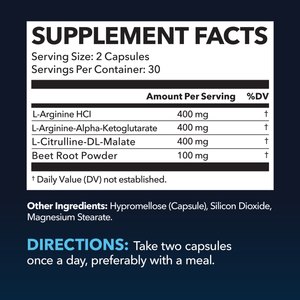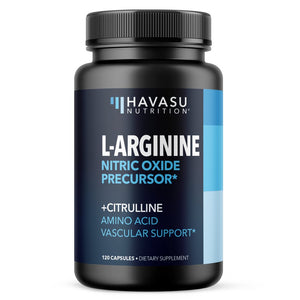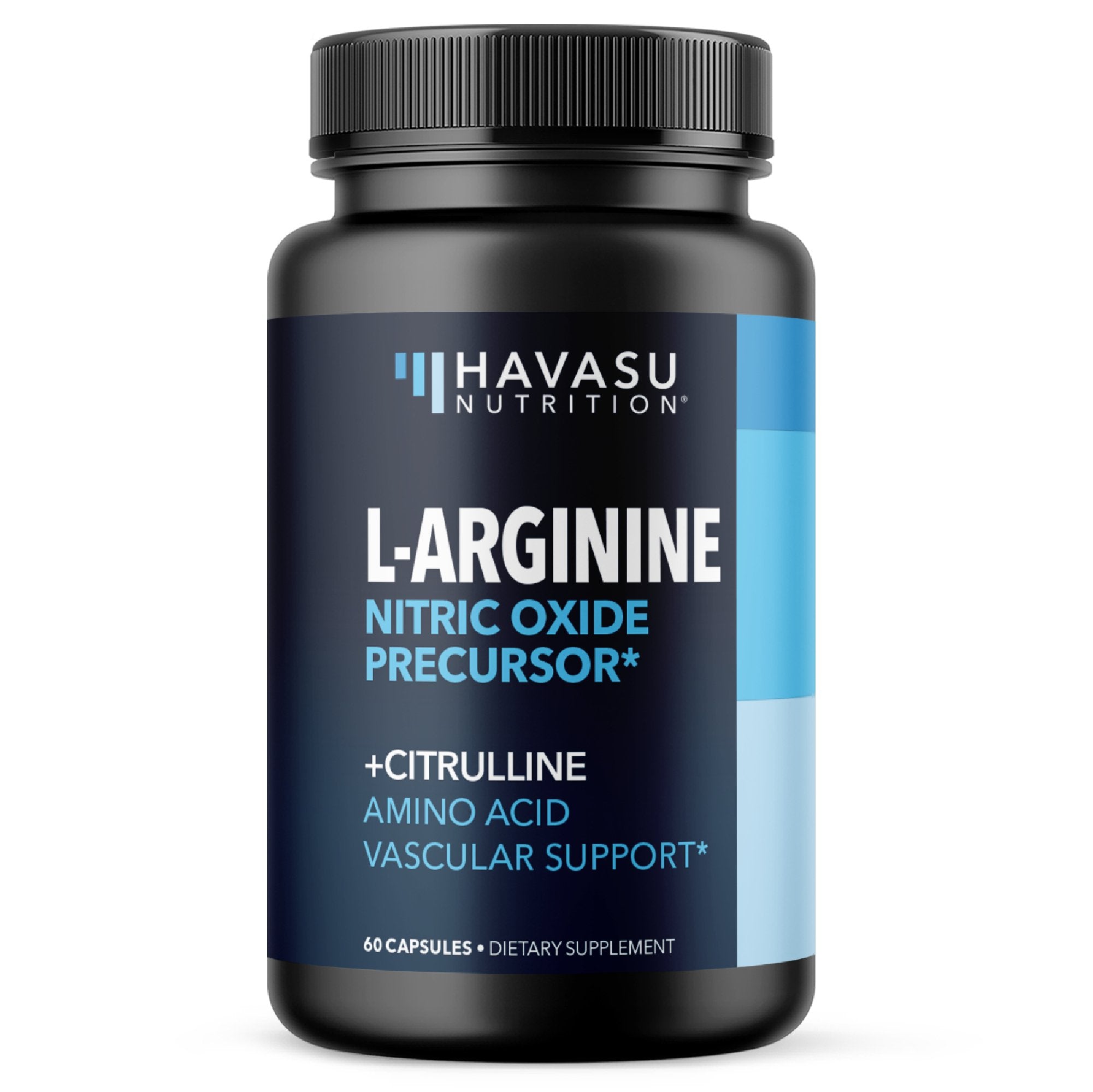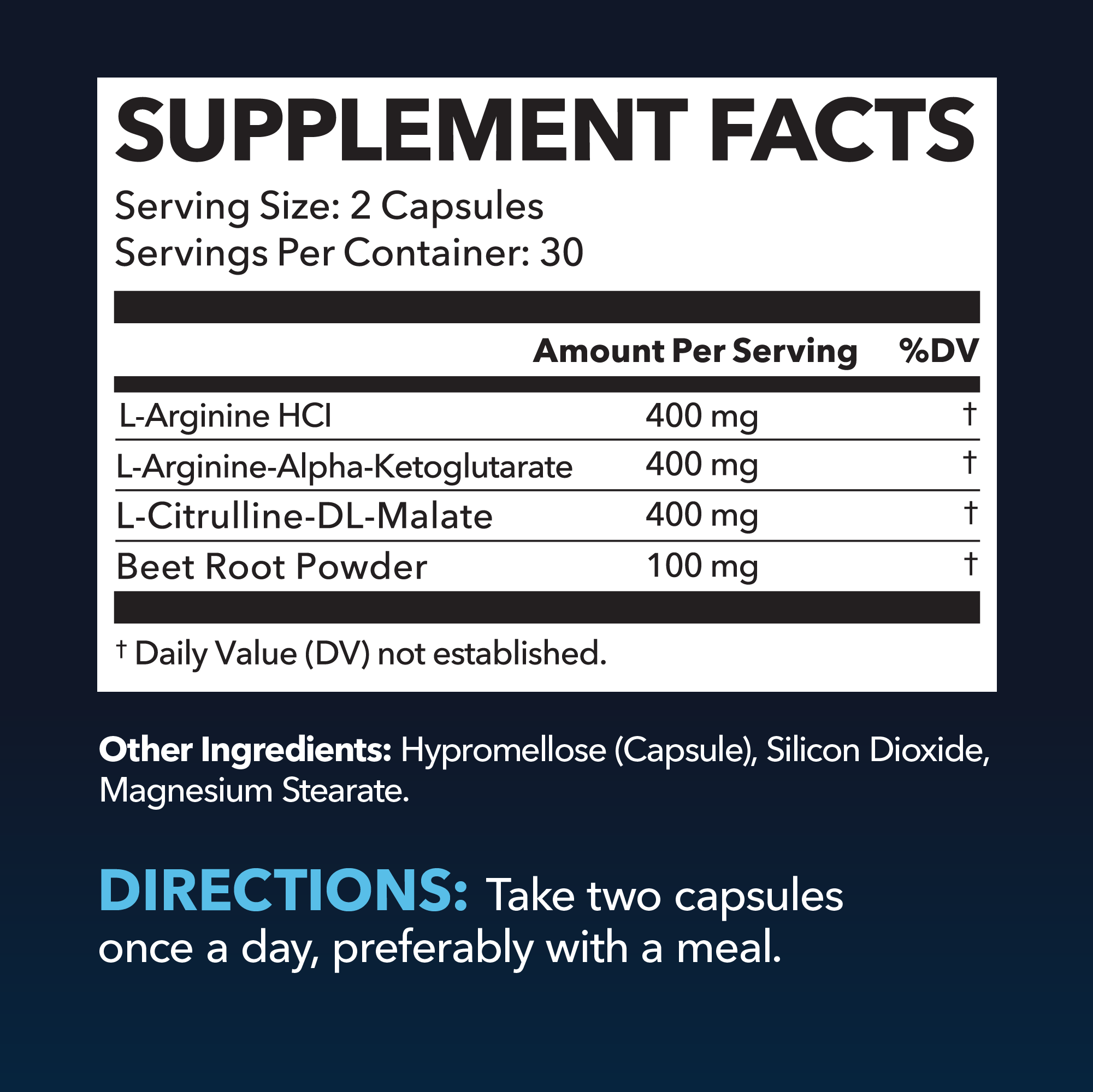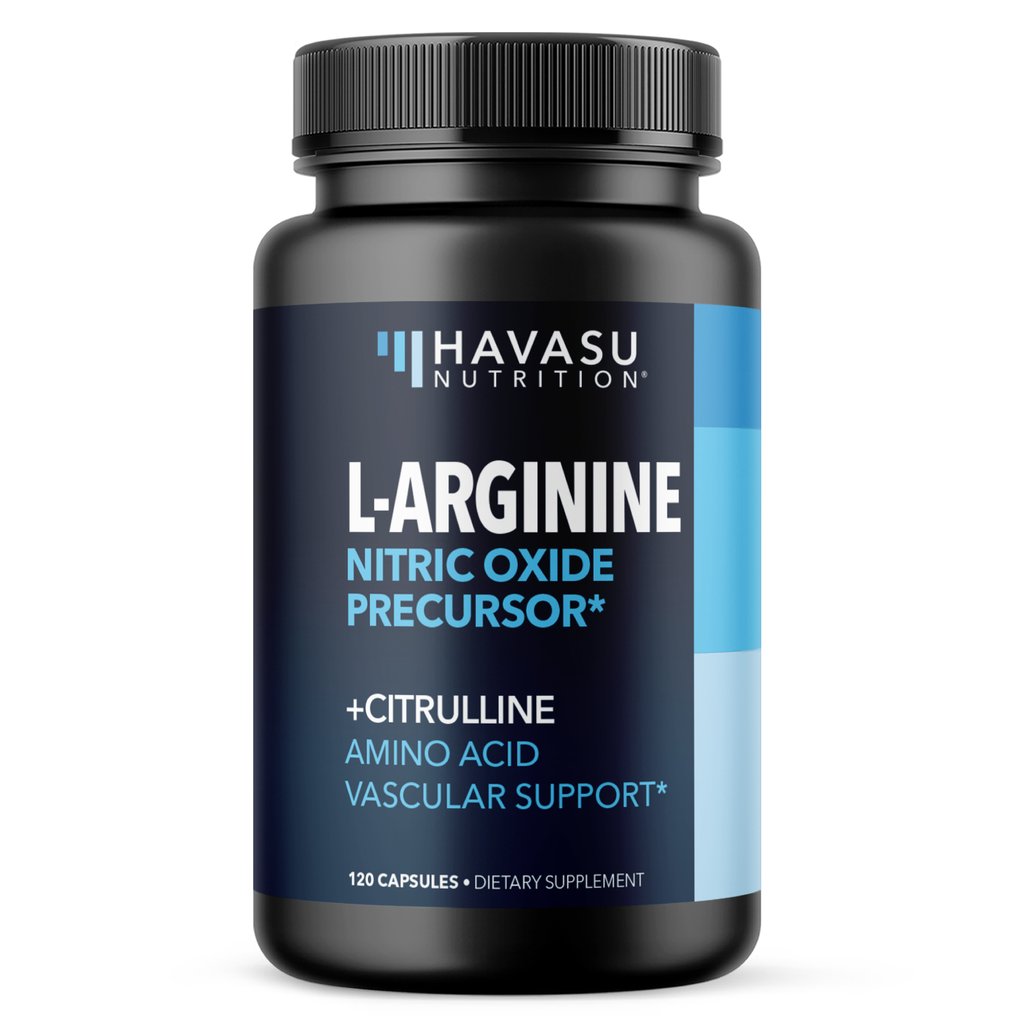 Imagine you've started a steady course of L-Arginine, and the results put a big smile on your face. 
 
Havasu Nutrition has the No.1 Arginine supplement for weight-lifters, athletes and all active lifestyles.  This is the ultimate nitric oxide promoting blend of l-arginine, citrulline and beetroot.

Helps improve blood flow and expand blood vessels

Supports improved energy, endurance & performance

Produces faster muscle growth with shorter recovery time
Take 2 capsules 1x a day, 30 minutes before activity
Nitric oxide precursor †
L-arginine (AAKG & HCl)
L-citrulline malate
Convenient capsules
Free shipping in the US on orders over $35!
L-ARGININE NITRIC OXIDE PRECURSOR
Ultimate nitric oxide promoting blend of l-arginine, citrulline and beetroot.
Increases energy and stamina †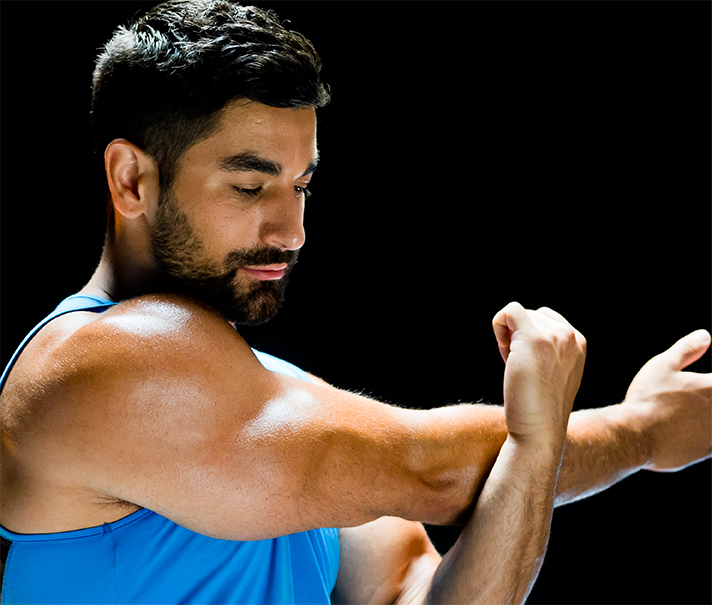 GMP certified
Price-match guarantee
Safe money when ordering with us
Hassle-free exchange
30-Day Money Back
4.62 Reviews
Customer satisfaction #1 priority
FREQUENTLY BOUGHT TOGETHER
Customer Reviews
Quick Recovery
As I have gotten older it seems to take longer and longer to recover from strength training workouts. With the L-Arginine capsules recovery time is greatly reduced. I ordered the pre-workout at the same time, hopefully it will arrive soon and I can give it a try.
Excellent product
Best one I have used. Highly recommended.
Havasu Nitric Oxide L-Arginine
This does what it says it does. Great for keeping blood pressure in check. It keeps the blood flowing to all the right places.
HAVE A QUESTION? GREAT, ASK US!
Havasu Nutrition's L-Arginine Capsules are designed to play as active adults' ultimate vascular support. L-Arginine benefits the body by boosting nitric oxide levels, hence elevating healthy energy to get you pumped and ready for the gym or any physical activity.
Individuals who are looking to improve vascular health, boost endurance and stamina and strengthen their muscles for longer and better workouts!
Havasu Nutrition recommends you take no more than TWO L-Arginine capsules a day, 30 minutes before activity or as directed by your healthcare provider.