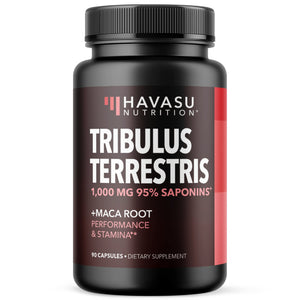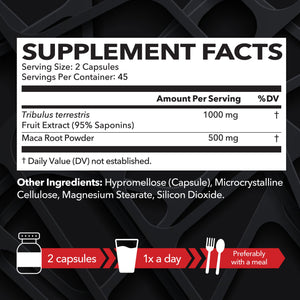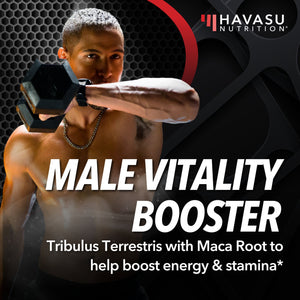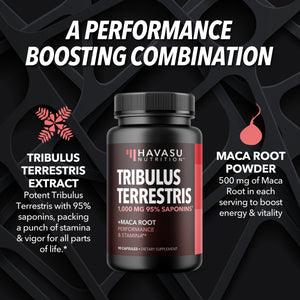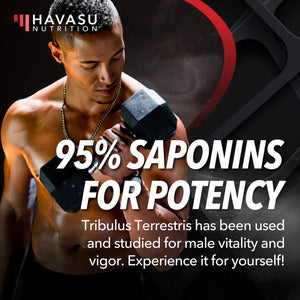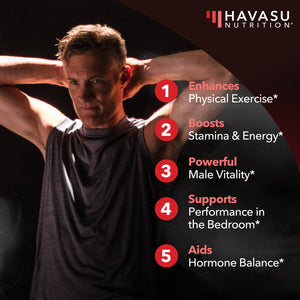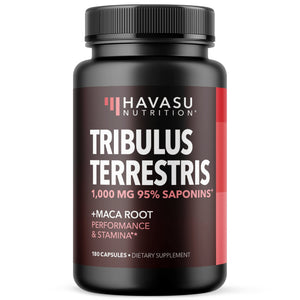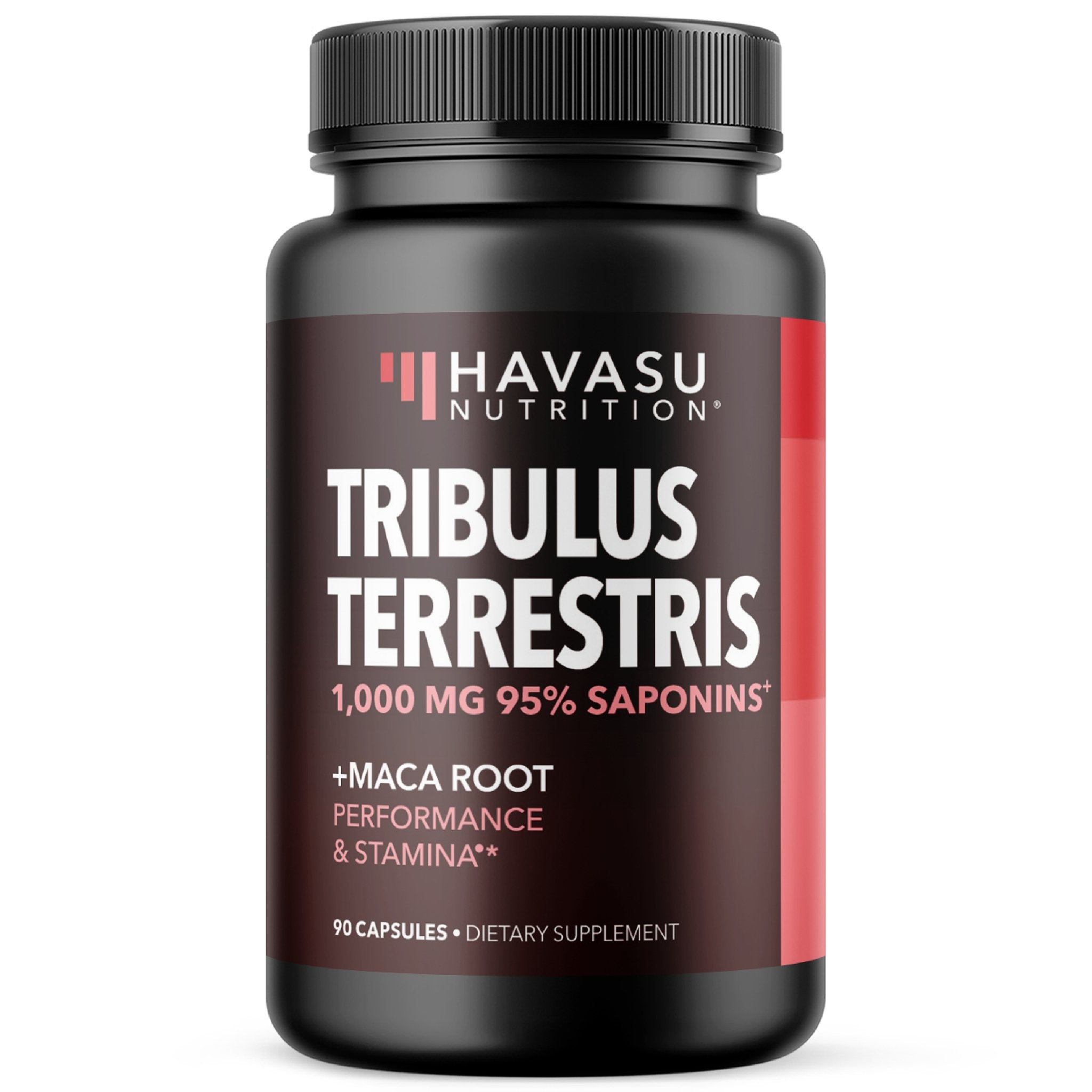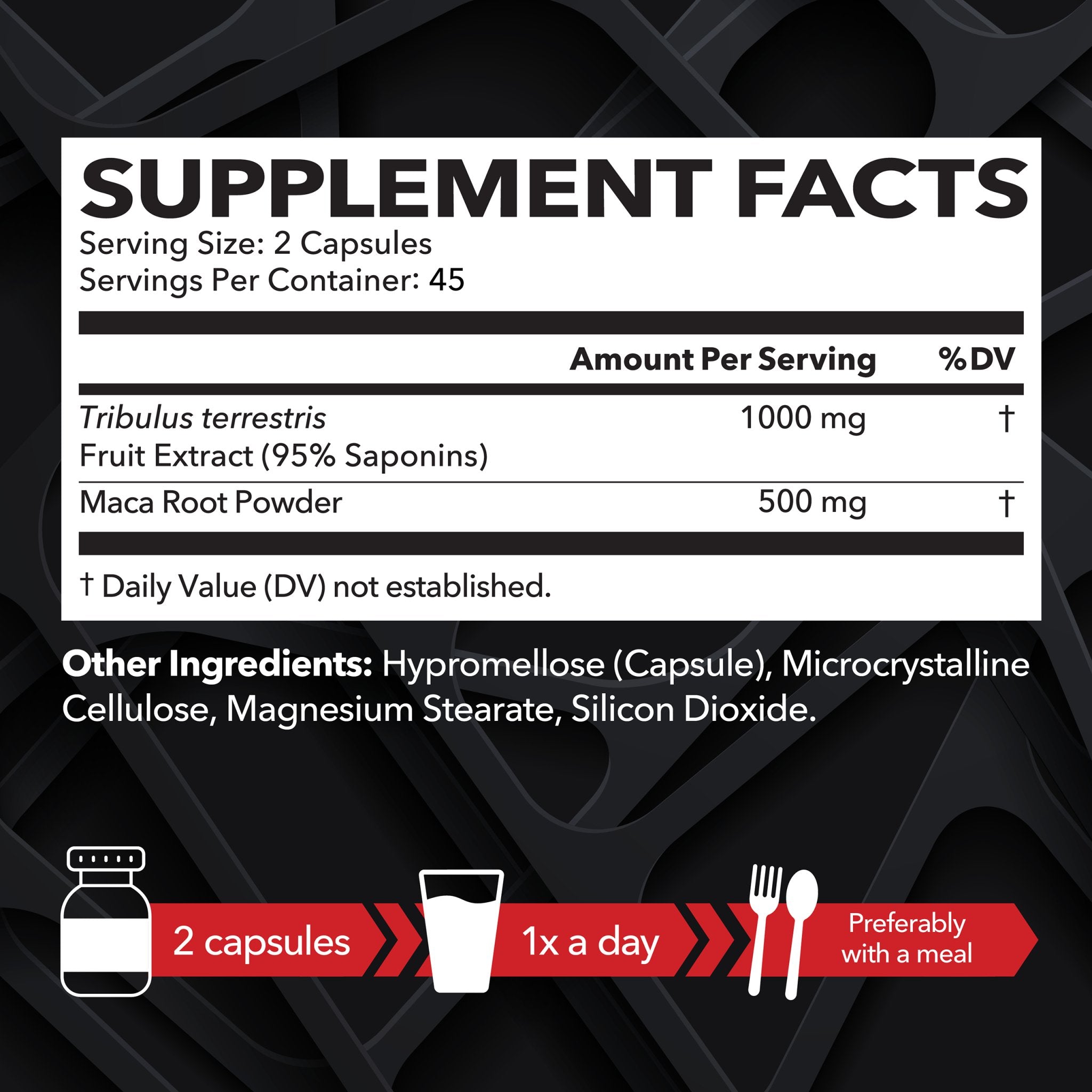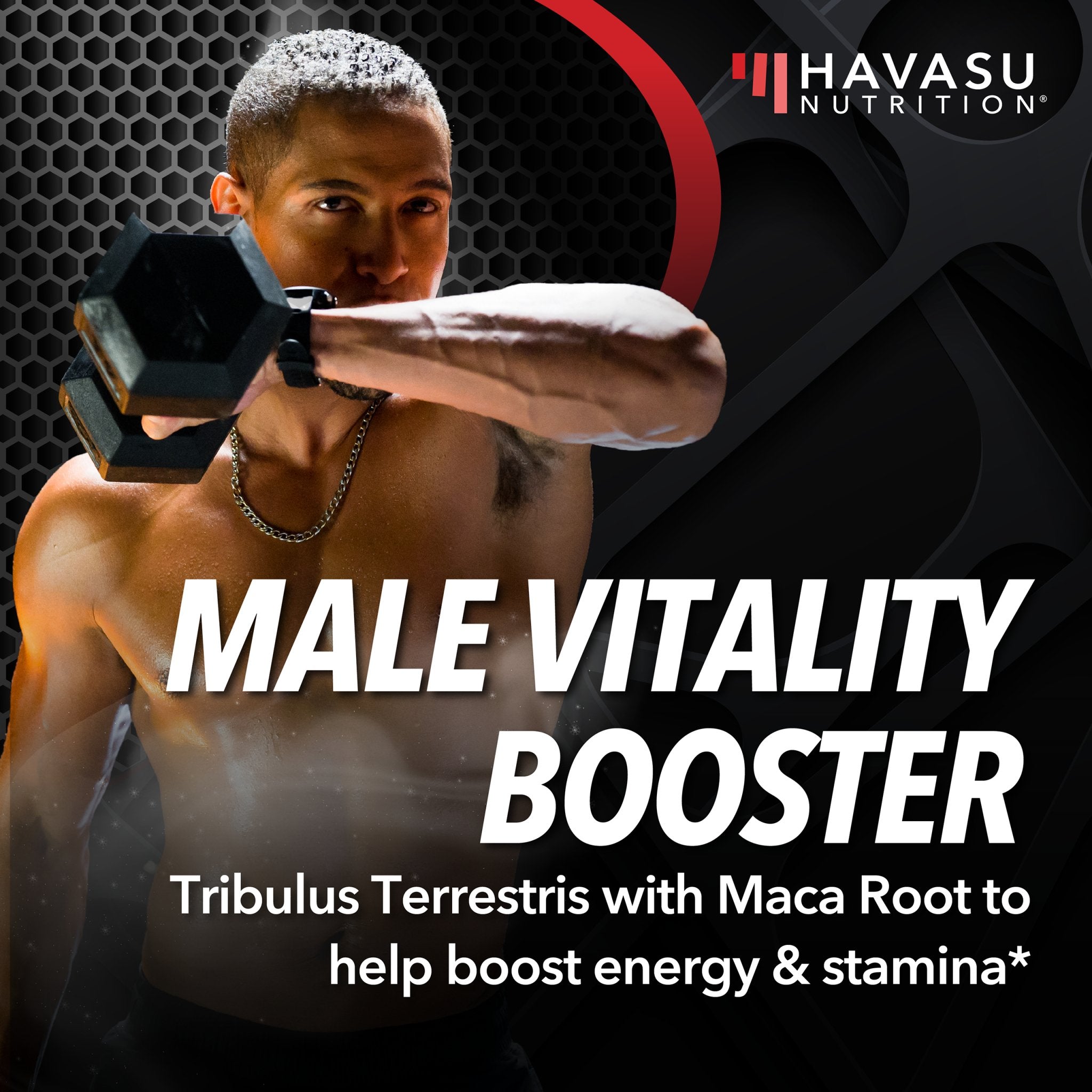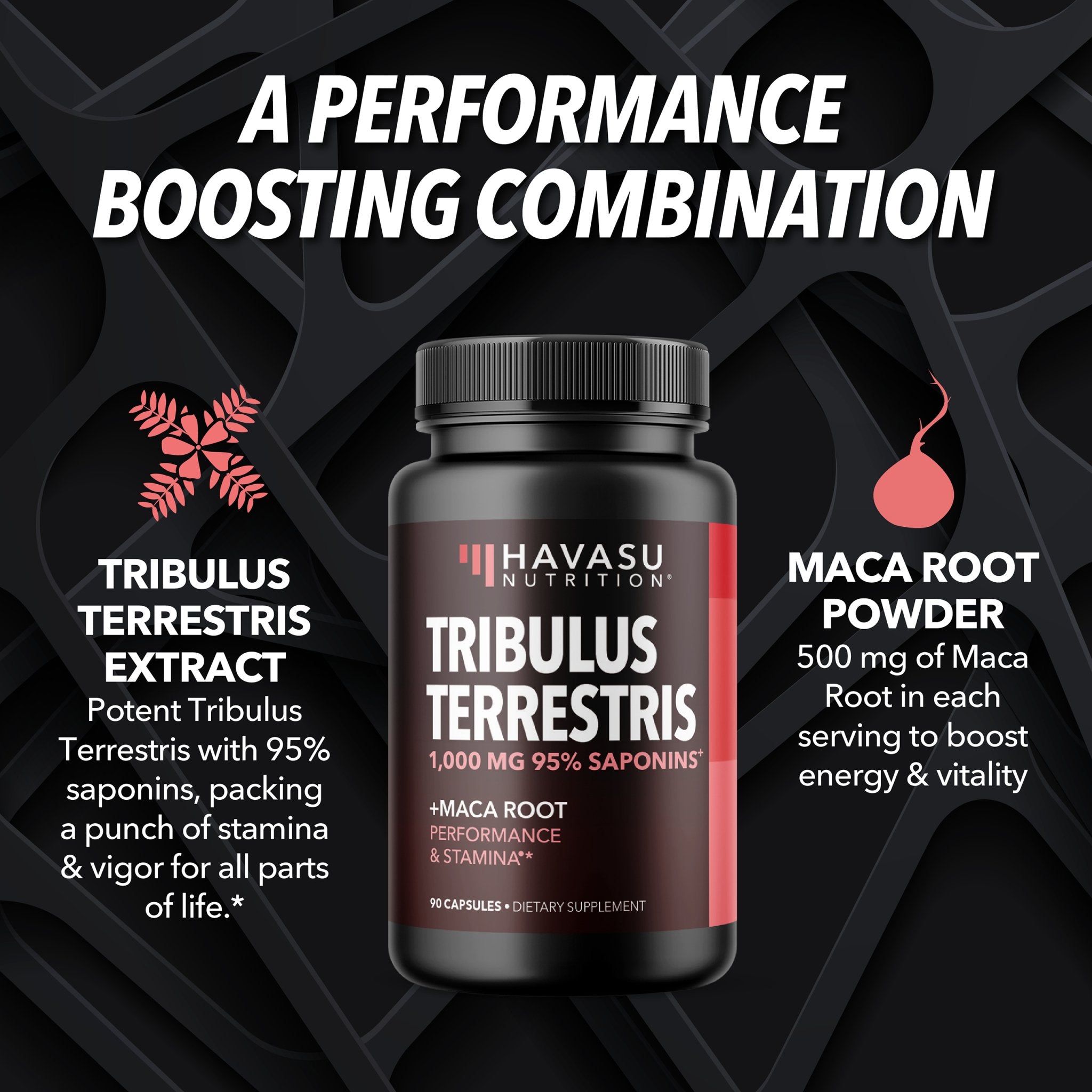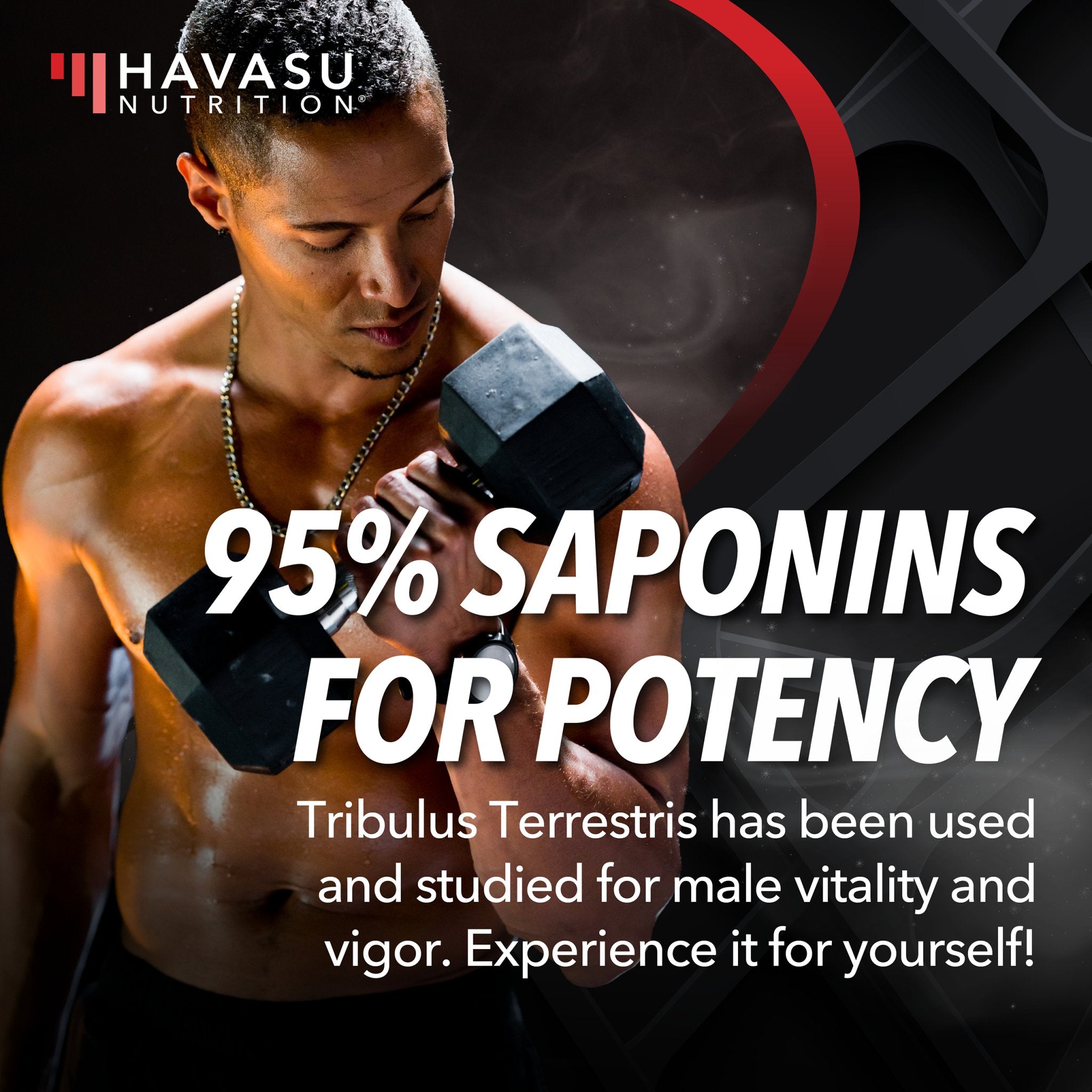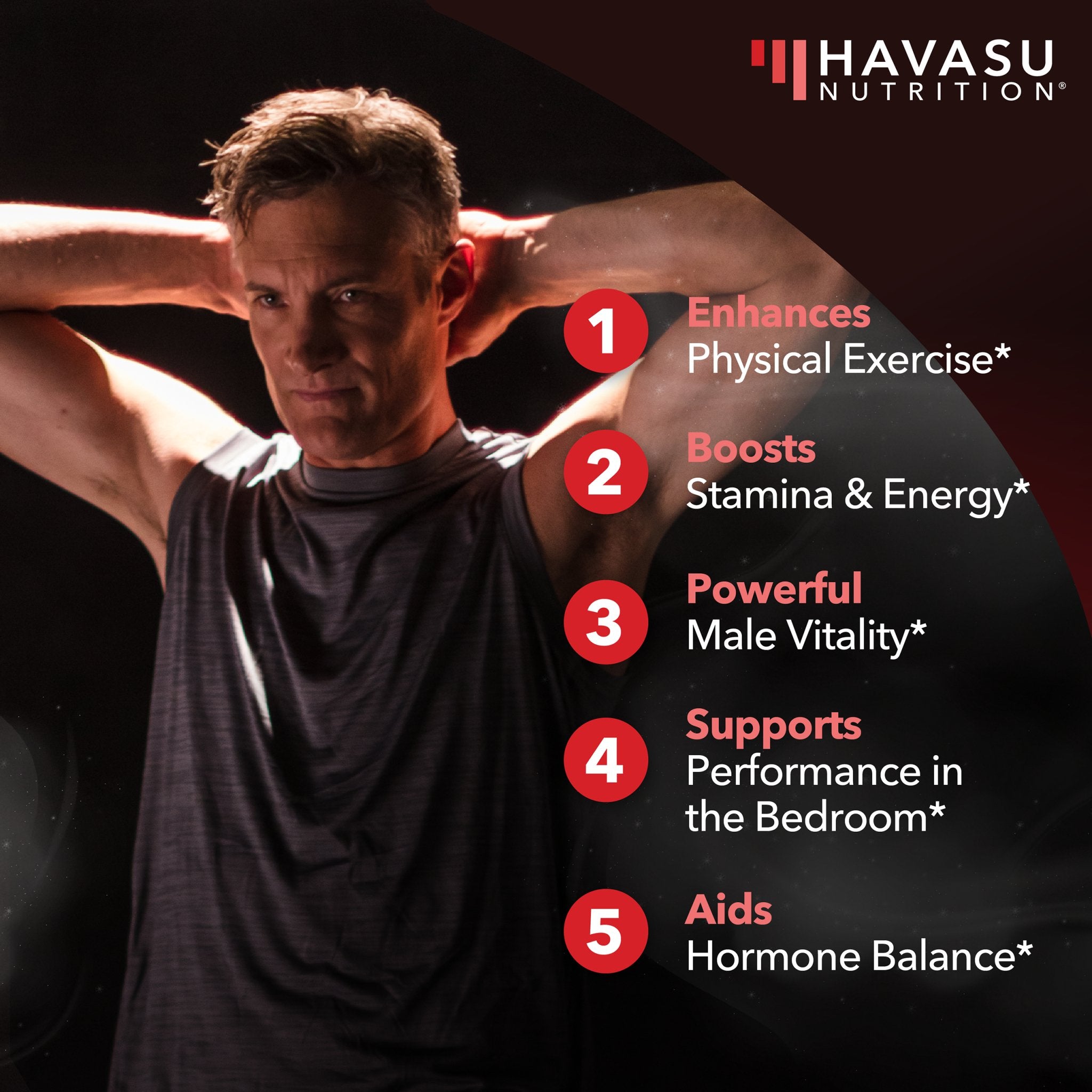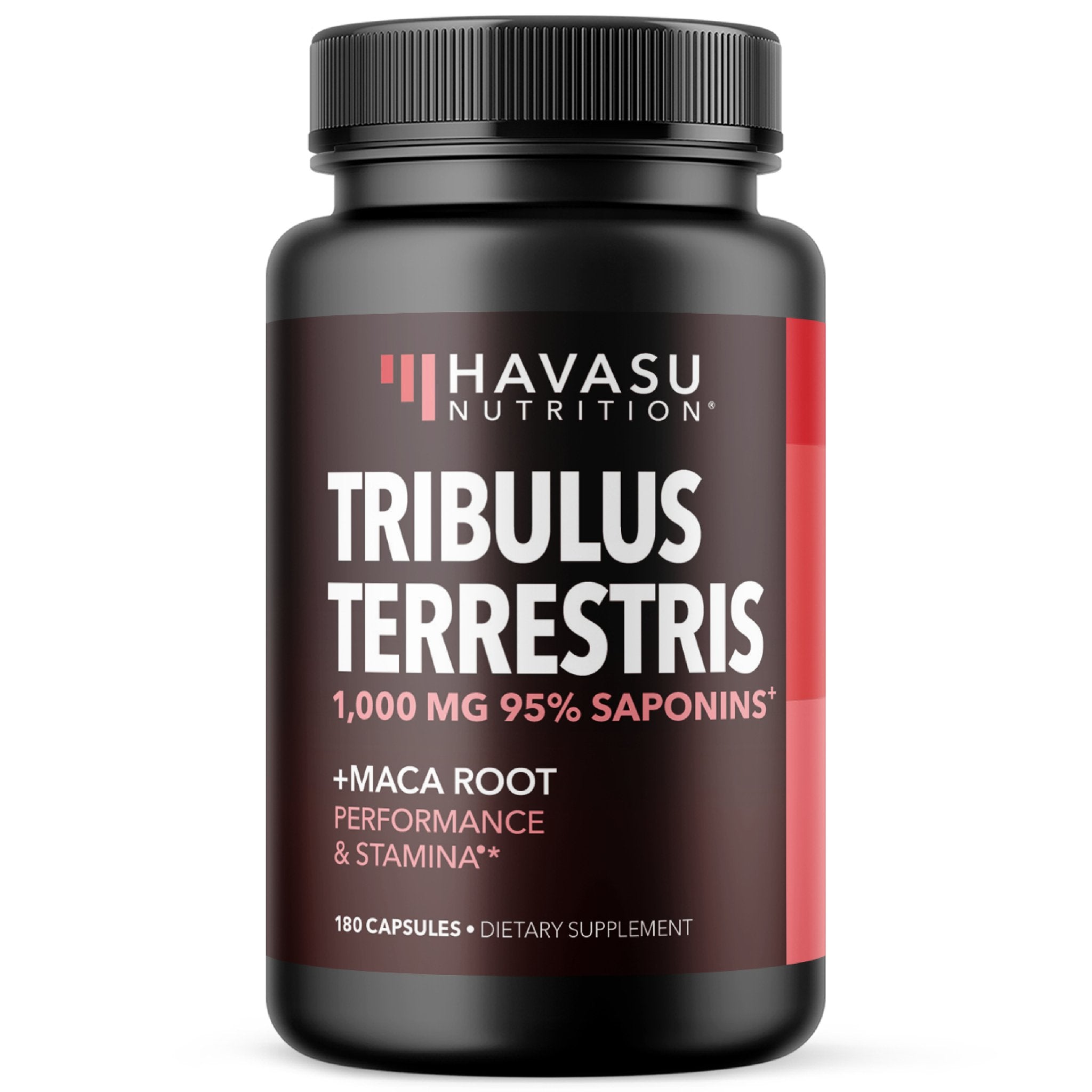 Tribulus Terrestris Capsules
Tribulus Terrestris is an herbal supplement commonly used for its potential benefits in improving athletic performance, increasing libido, and supporting male reproductive health. It is derived from a plant that grows in various parts of the world, and the extract is believed to contain compounds that may help increase testosterone levels in the body.
Free shipping in the US on orders over $35!

GMP certified
Gold standard in product quality and safety
Price-match guarantee
Safe money when ordering with us
Hassle-free exchange
30-Day Money Back
5.0 Reviews
Customer satisfaction #1 priority
FREQUENTLY BOUGHT TOGETHER
Customer Reviews
Tribulus Terrestris Capsules
Tribulus Terrestris Capsules
HAVE A QUESTION? GREAT, ASK US!
Tribulus Terrestris capsules are taken mostly by men to help improve athletic performance, increase libido and support male reproductive health. According to some studies, this herbal plant has also shown benefits to people who endure sexual problems or suffer from infertility.
Yes. Make sure to only take TWO capsules, preferably with a meal, or as recommended by your doctor. Tribulus Terrestris is safe for most people when taken at doses of 750–1500 mg per day.
Because of some compounds present in the herb, the increased levels of some hormones, including testosterone, is one of Tribulus Terrestris benefits for males.