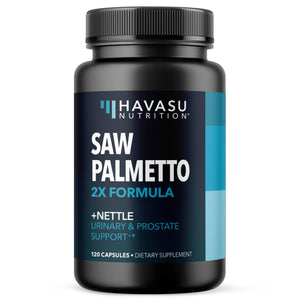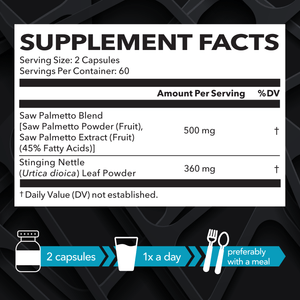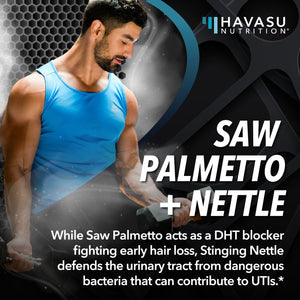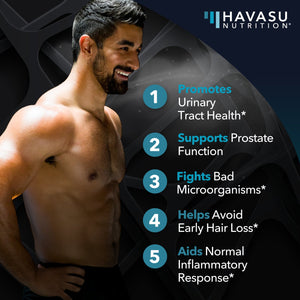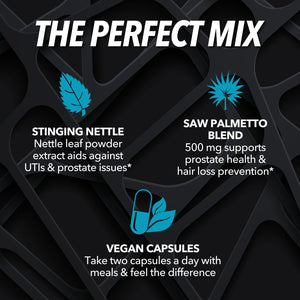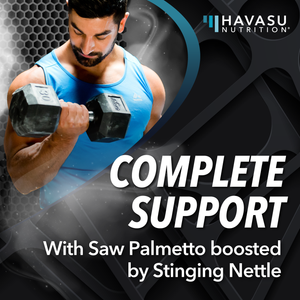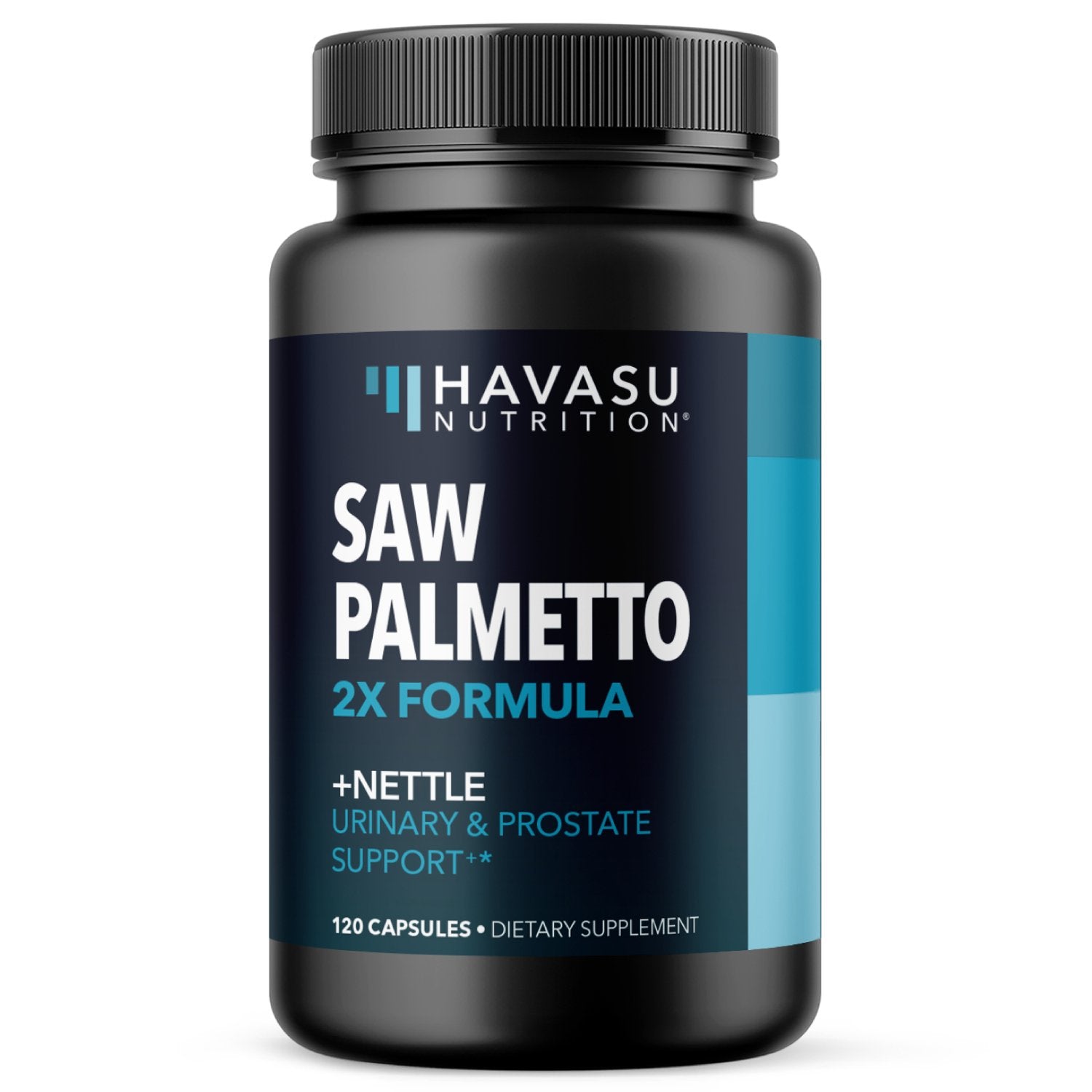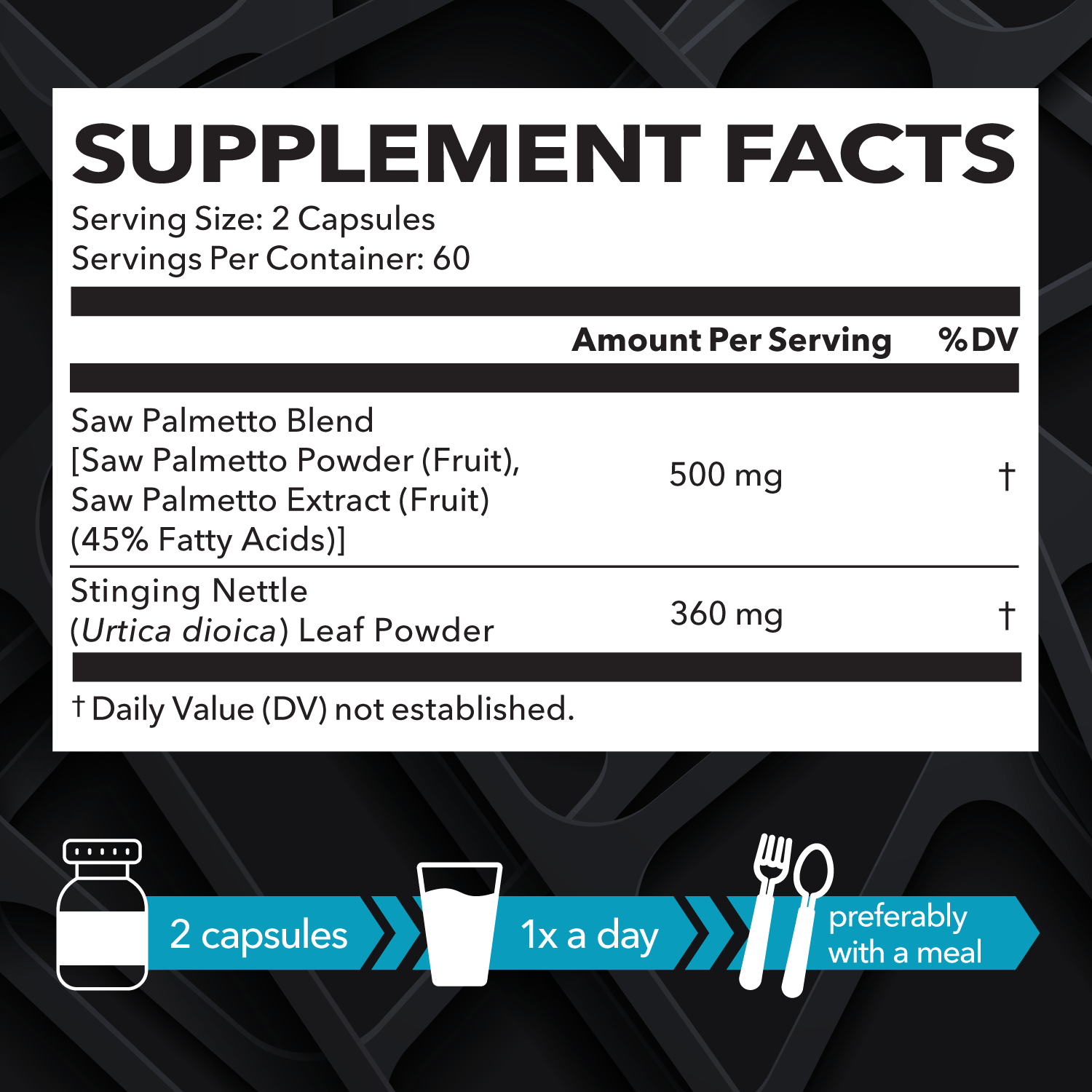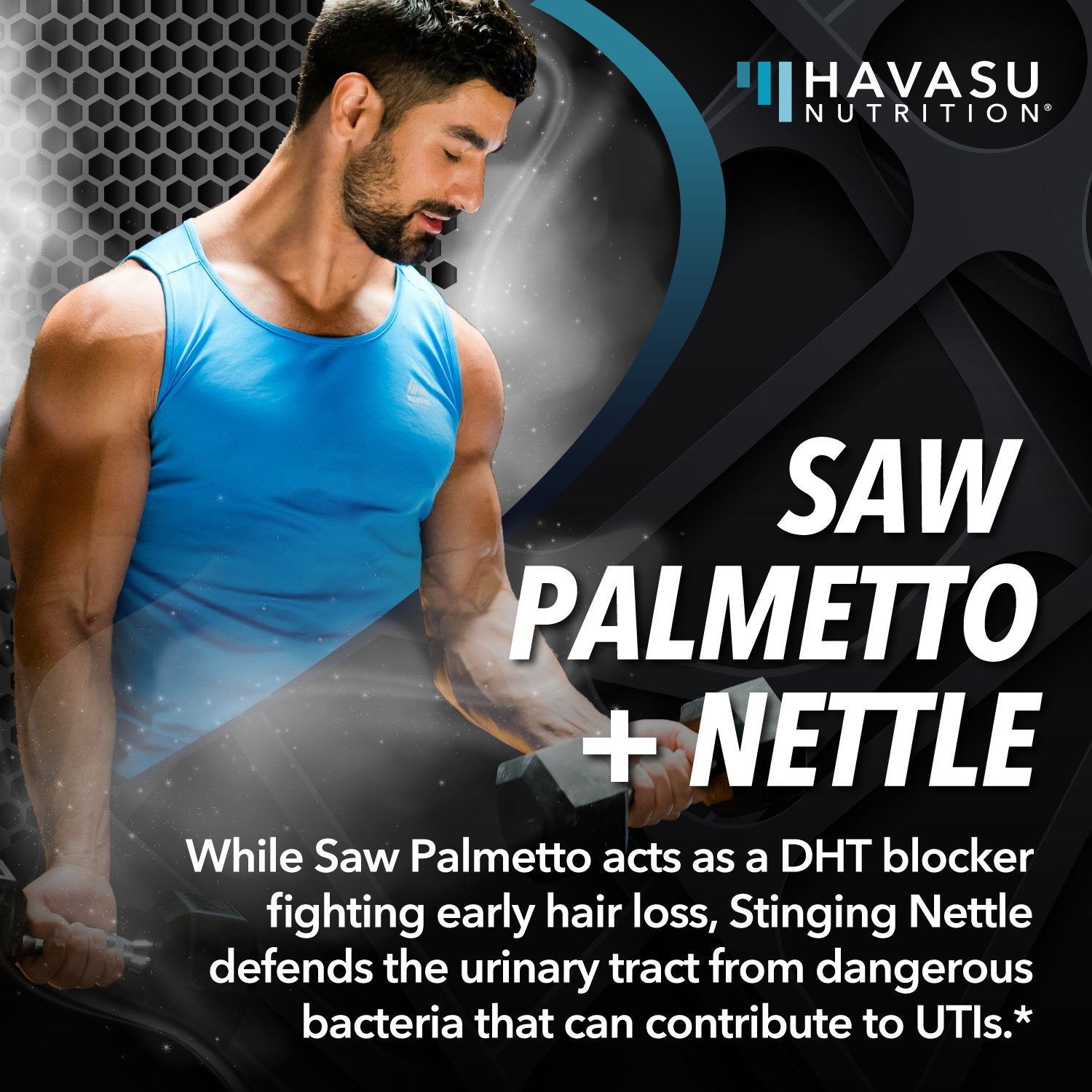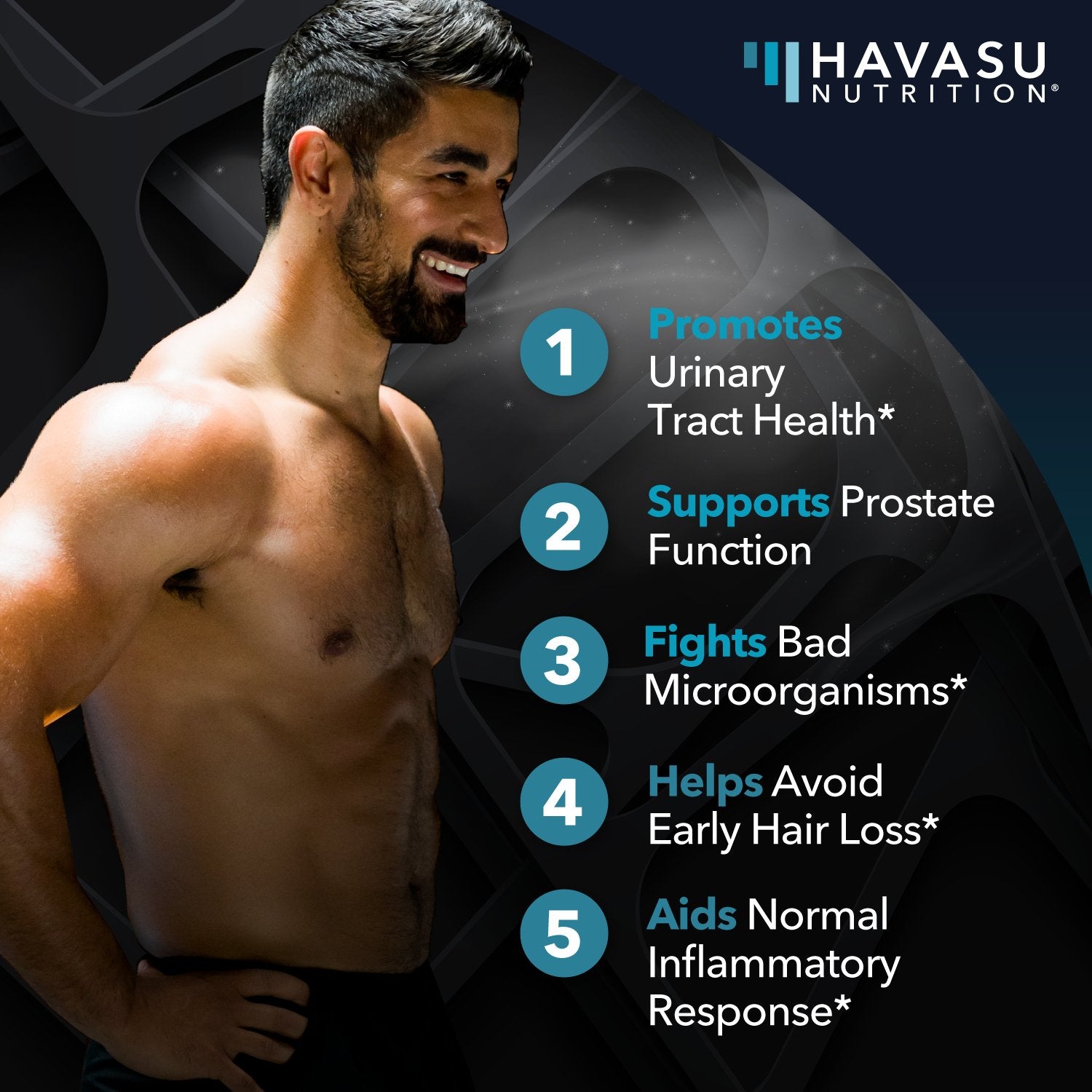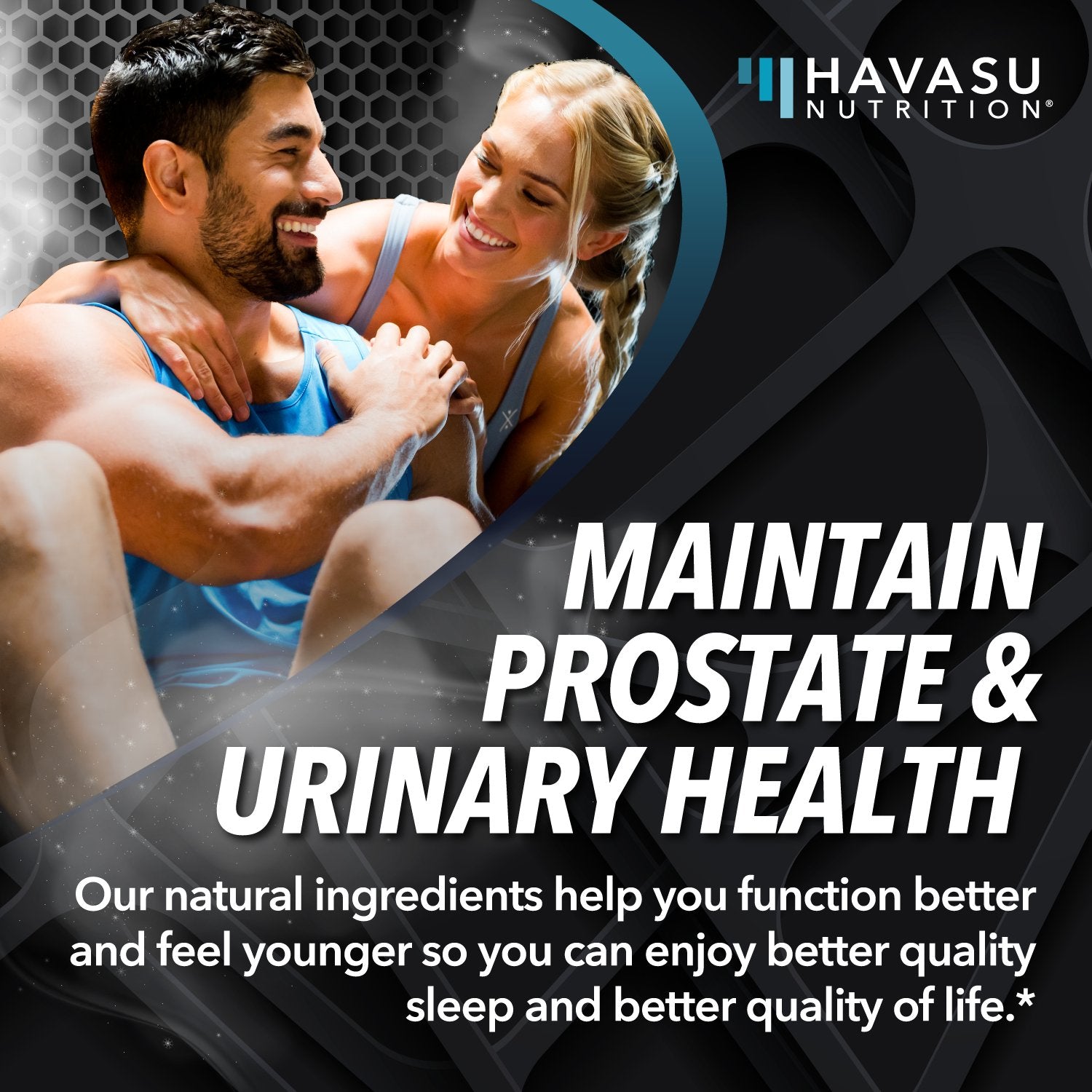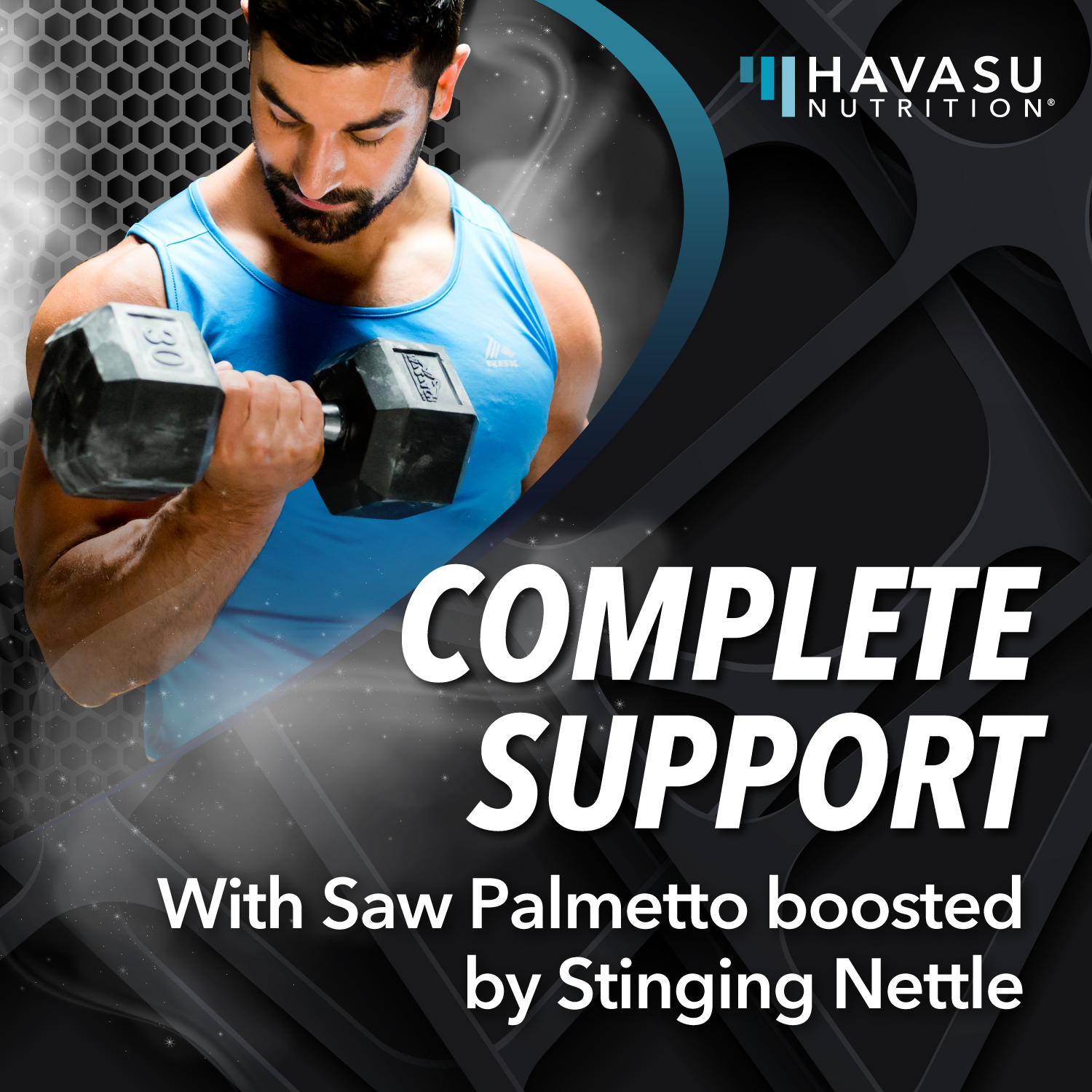 Saw Palmetto + Nettle Capsules, 120ct
TWICE THE POWER = TWICE THE PROTECTION 
We have designed the 2X Formula with one thing in mind: superior prostate function. Prostate discomfort is among the many widespread health problems for men globally, and fortunately, early detection and prevention are extremely accessible (and affordable!) 
Each capsule of our 2X Formula is infused with a potent Saw Palmetto Blend and Stinging Nettle Leaf Powder, both of which are traditionally used as diuretics that help protect urinary and prostate function. With a daily intake of top-quality capsules, you will have reduced bathroom trips and regain the comfort and control over your body—just like how it is supposed to be. 
Take two capsules daily, preferably with a meal or as directed by your health provider.
Your Ally for Healthy Hair

Each serving of these premium, male-focused capsules contains 500 mg of the Saw Palmetto Blend, which is a fusion of both Saw Palmetto Powder (Fruit) and Saw Palmetto Extract (Fruit). The dietary supplement, derived from the Serenoa repens tree, is a powerful agent that enhances hair health no matter the age.
Free shipping in the US on orders over $35!
2X SUPPORT FOR MALE HEALTH
We've made it easy for men to reduce symptoms of enlarged prostate and regain control and comfort with ease.
Helps reduce bathroom trip frequency †
DHT blocker for healthier hair †
Supports prostate and urinary health †
Convenient, flavorless and vegan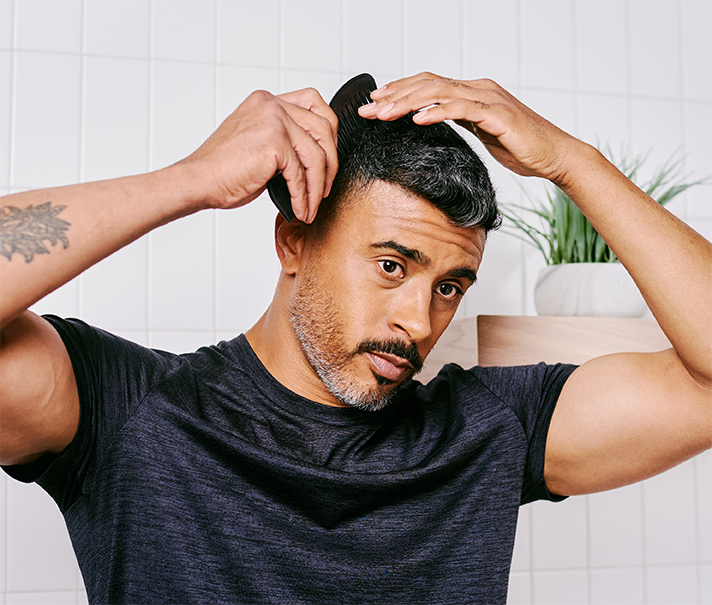 GMP certified
Gold standard in product quality and safety
Price-match guarantee
Safe money when ordering with us
Hassle-free exchange
30-Day Money Back
4.83 Reviews
Customer satisfaction #1 priority
FREQUENTLY BOUGHT TOGETHER
Customer Reviews
There is a Palmetto.
It was helpful for my needs.
Good product.
I will only use this product if I care about the thickness of my hair. Since I started using saw palmetto, I have a lot of blocky hair. I have been buying it for a long time and I am happy with the results.
HAVE A QUESTION? GREAT, ASK US!
Saw Palmetto and Stinging Nettle both target bacteria that can contribute to UTIs, along with other prostate and urinary tract problems.
Saw palmetto supplements have been around for years and traditionally used to help prevent hair loss and bolster prostate health for men.
Yes. Make sure to take only TWO capsules (500 mg of Saw Palmetto Blend + 360 mg of Stinging Nettle Leaf Powder) every day, preferably with a meal or as prescribed by your healthcare provider.