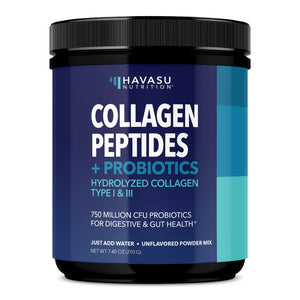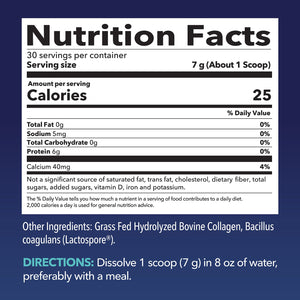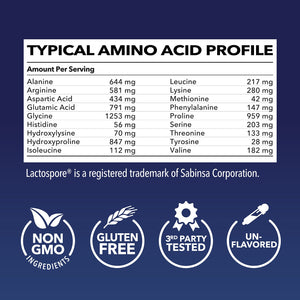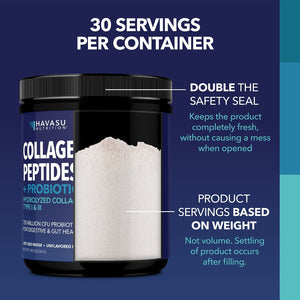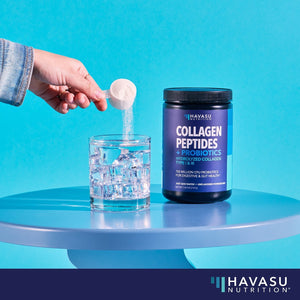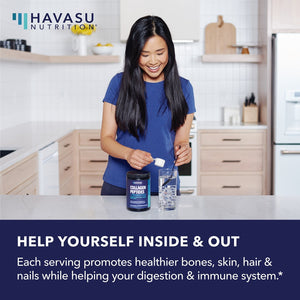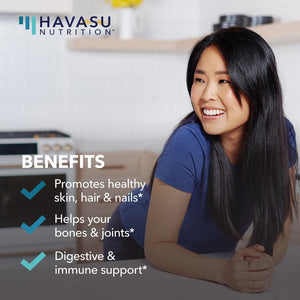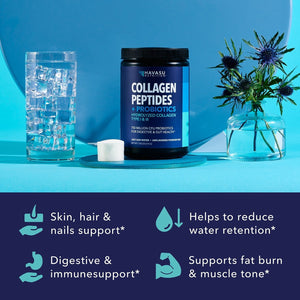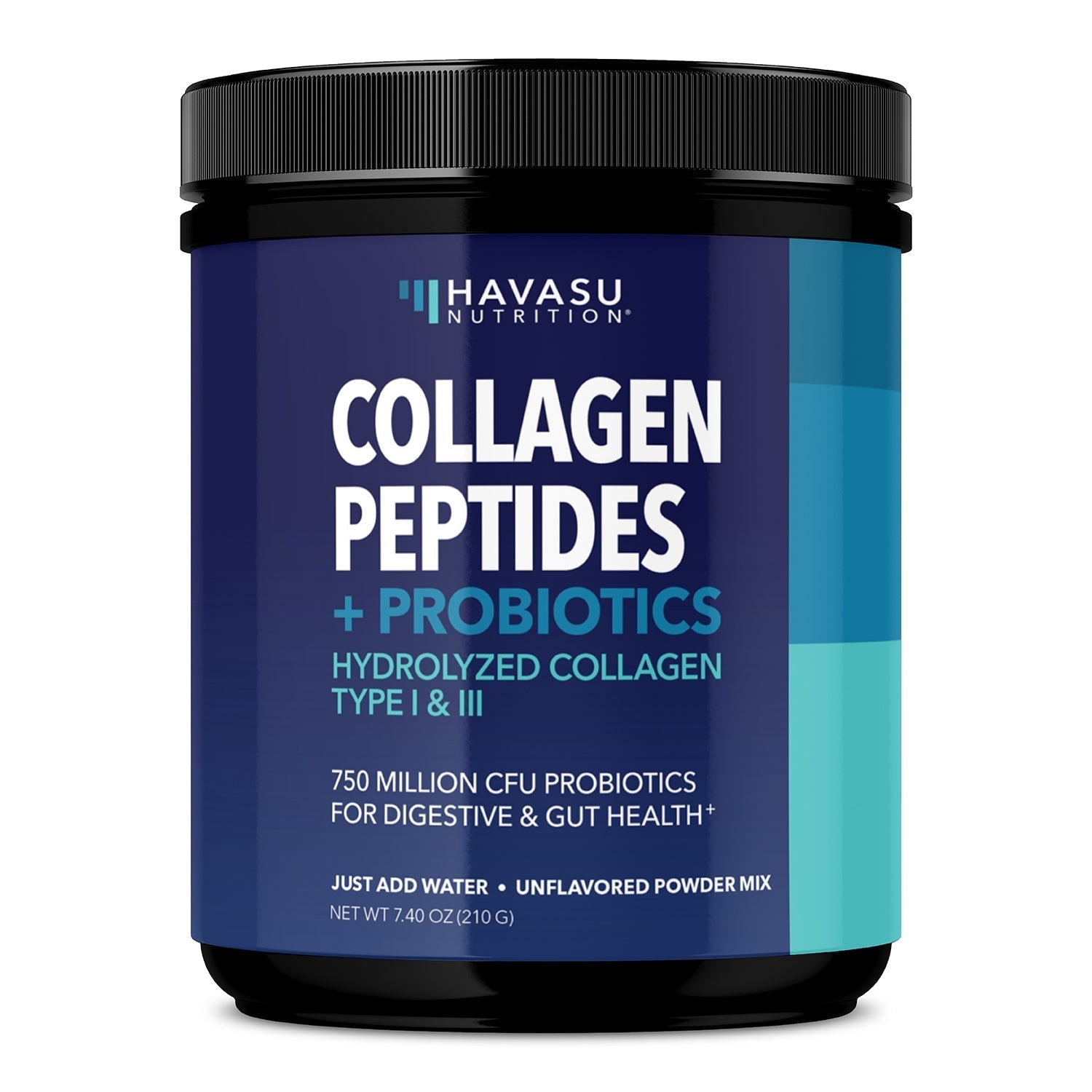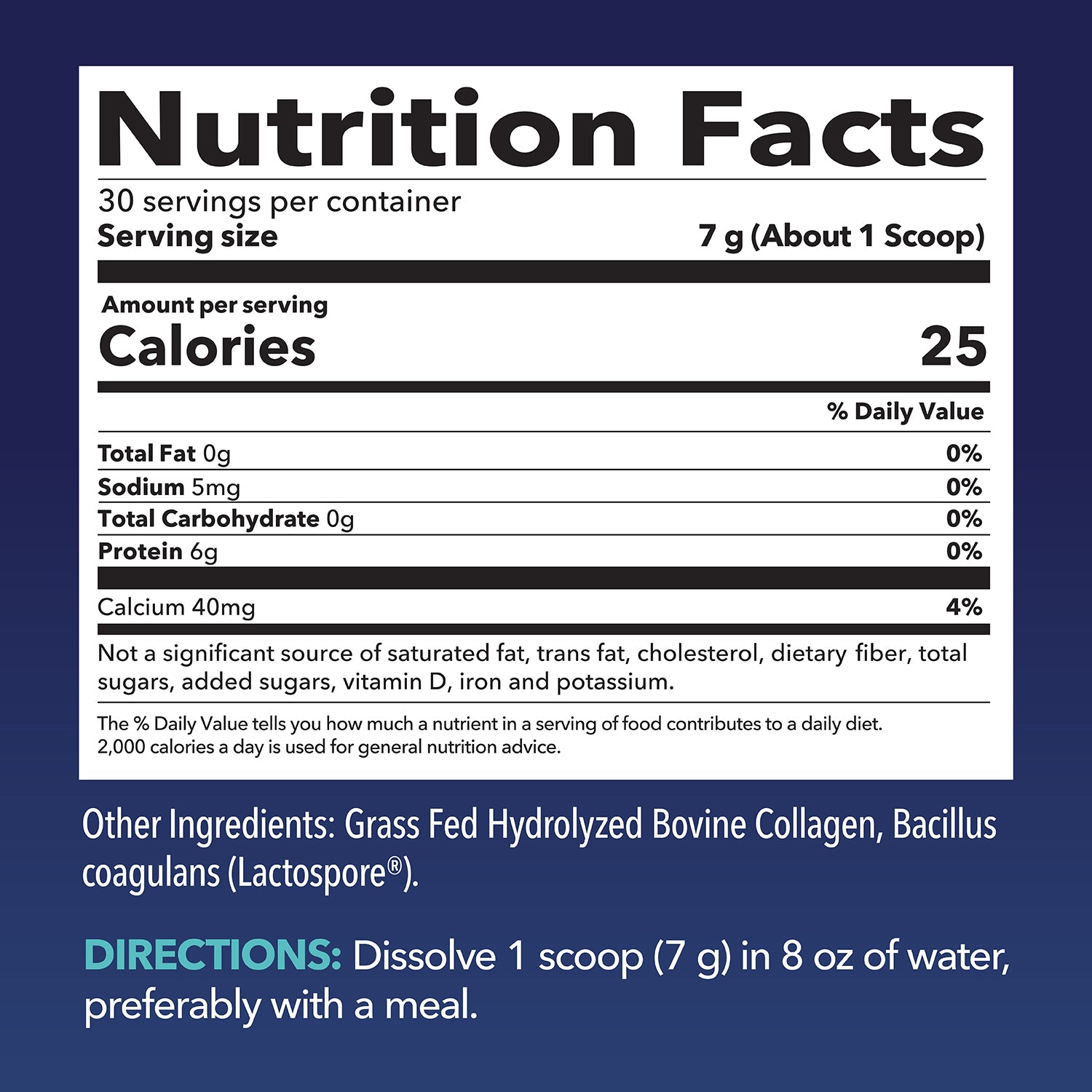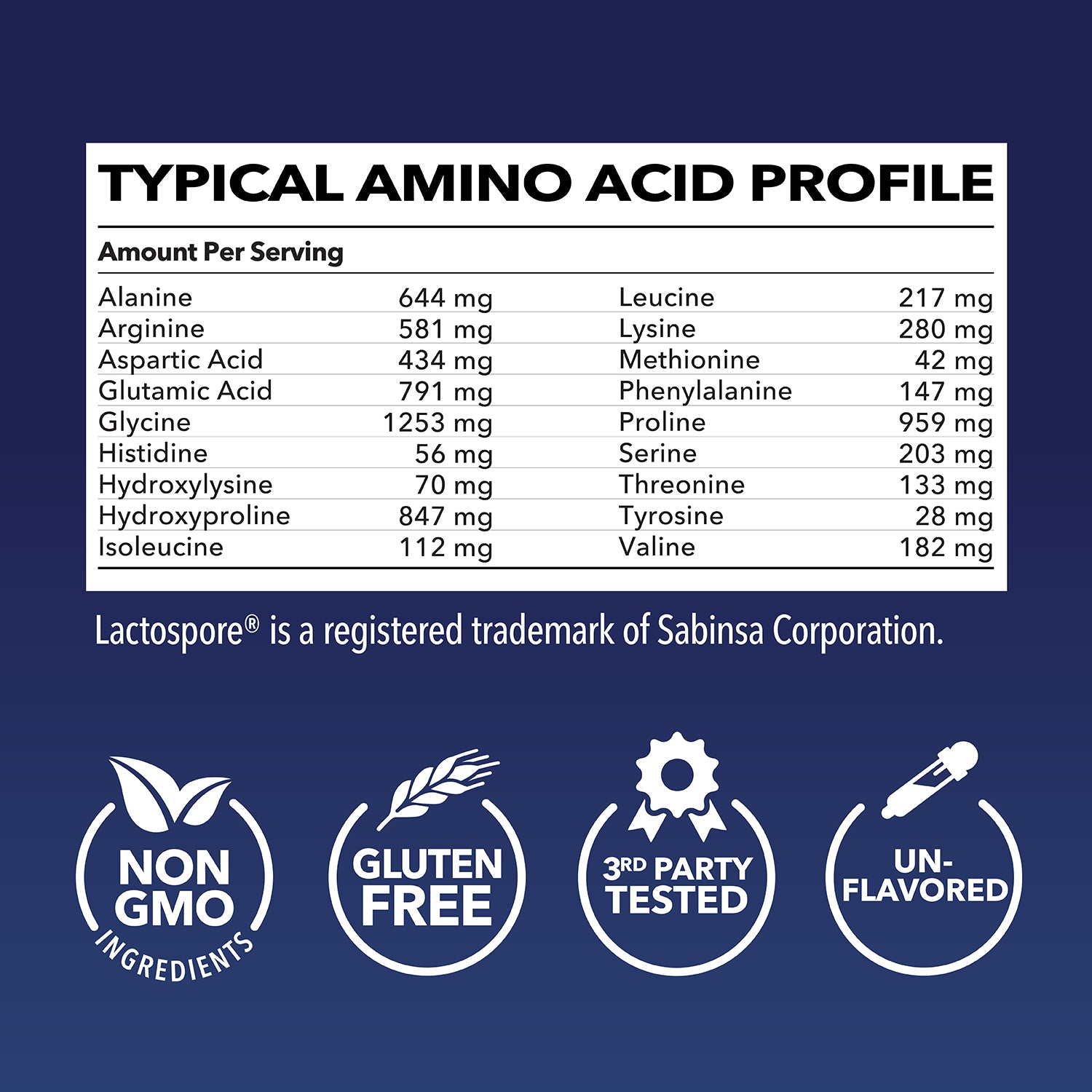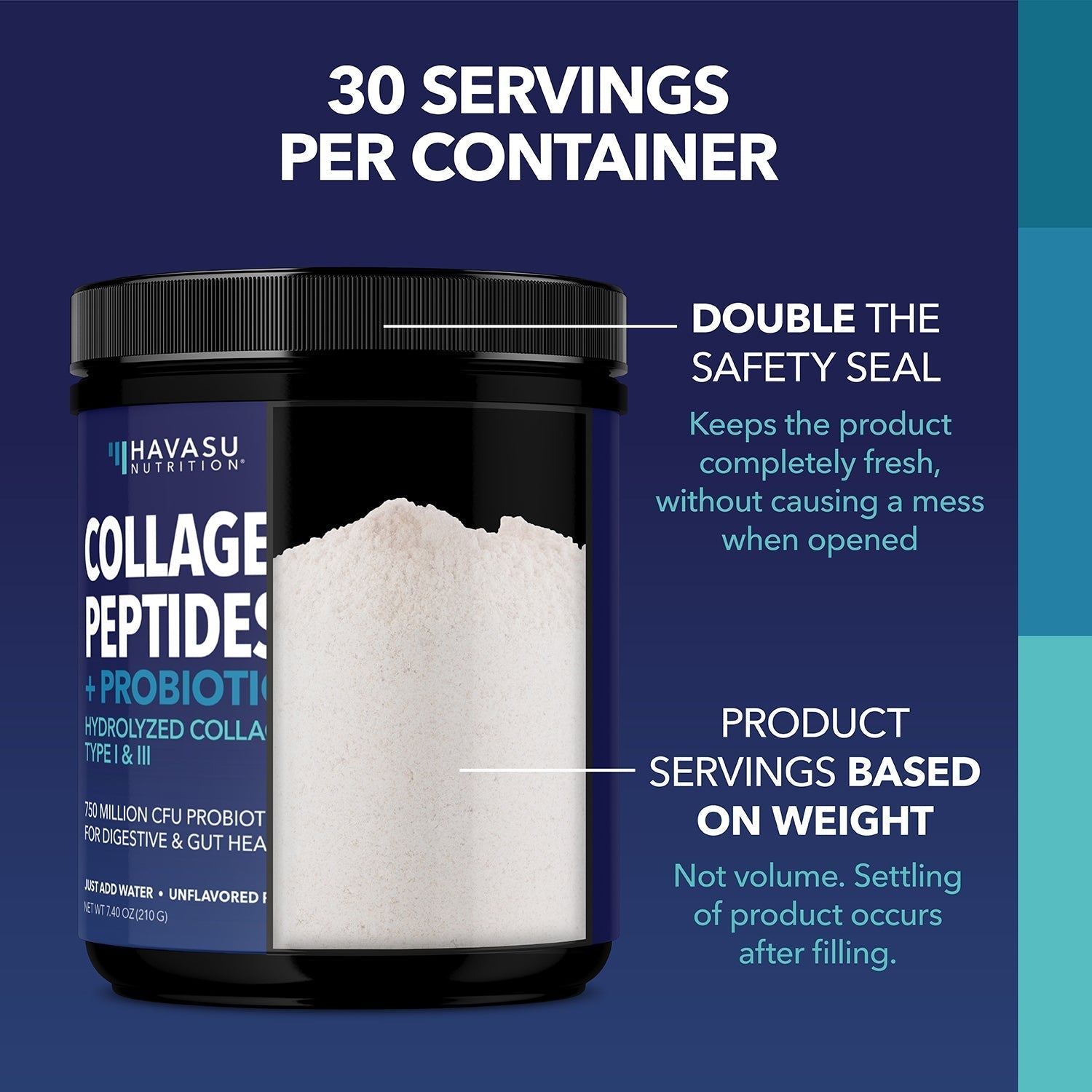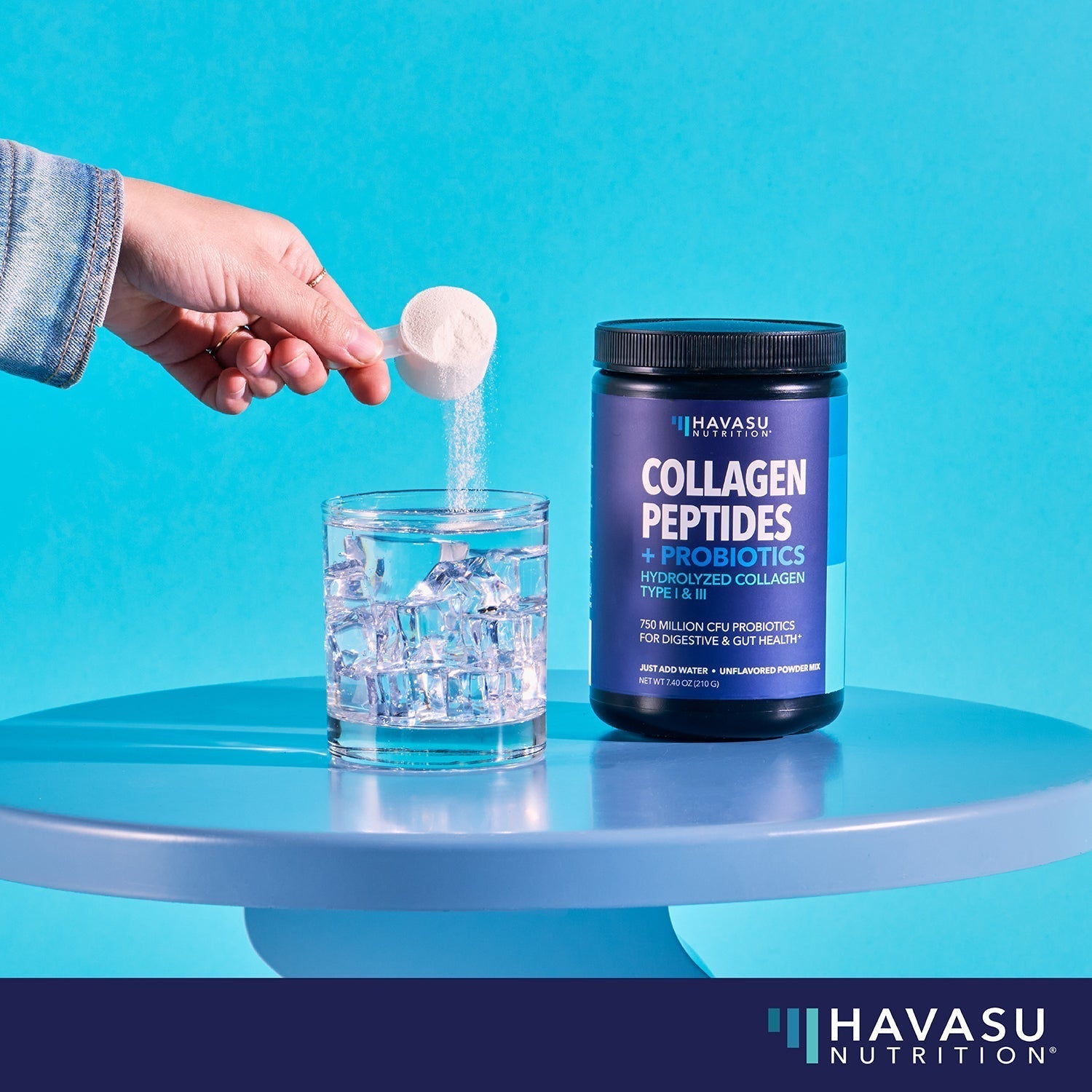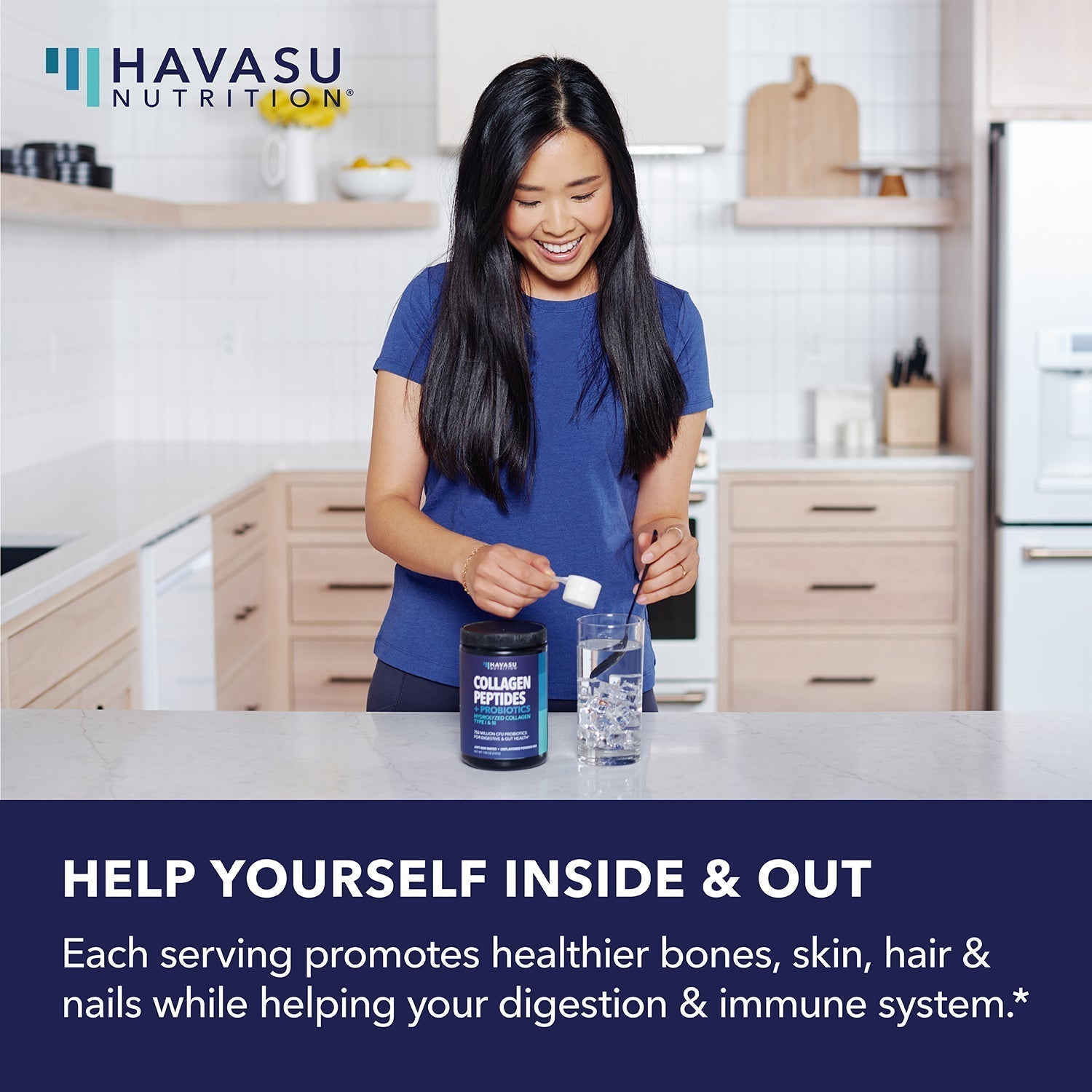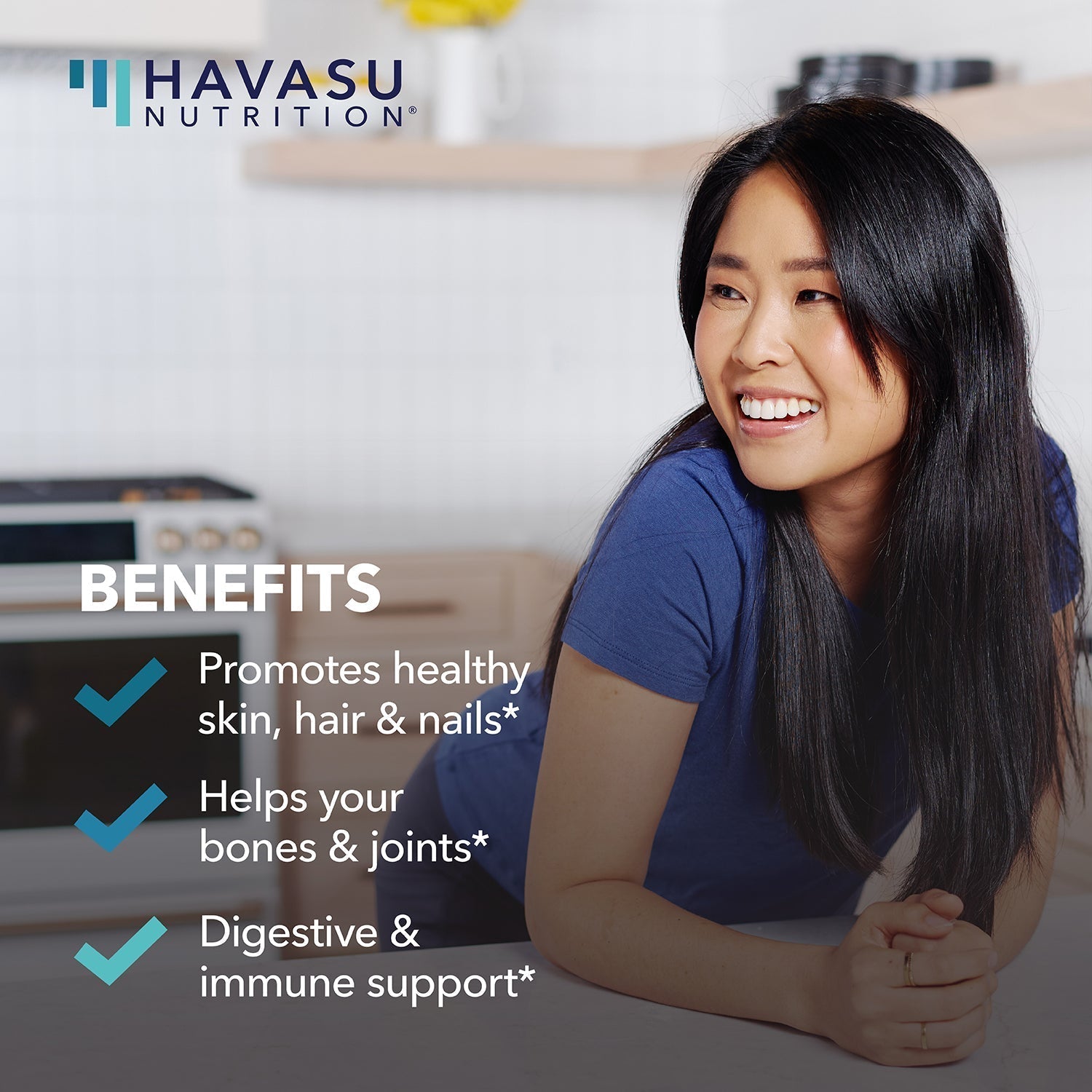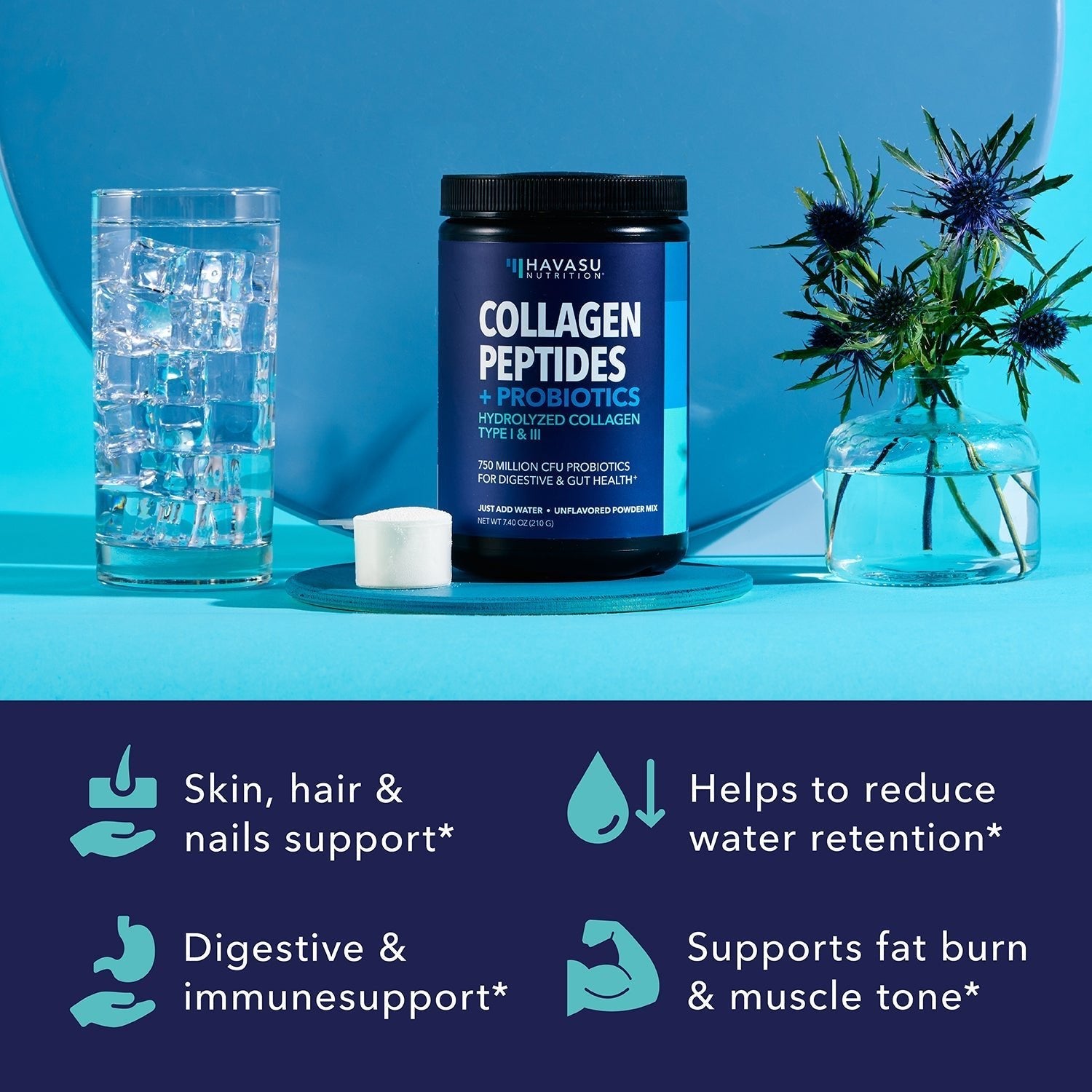 Collagen Peptide Powder + Probiotics, 210gm
Meet your new inner beauty must-have. Our grass-fed collagen powder can improve joint and bone health, and skin elasticity, strengthen brittle nails and help you grow thicker hair; we work from within, so you can glow on the outside.
Mix 1 scoop (7 g) in 8 oz of water, preferably with a meal
Collagen starts depleting in our late 20s. With this, comes fine lines and wrinkles
Our specifically formulated probiotic + collagen peptides powder is here to help†
Free shipping in the US on orders over $35!
BENEFITS FOR THE WHOLE BODY IN EVERY SCOOP
Improve joint and bone health, and skin elasticity, strengthen brittle nails and help you grow thicker hair
Enhanced with probiotics and prebiotics
Nourishes skin for a youthful glow †
Returns the collagen lost with age †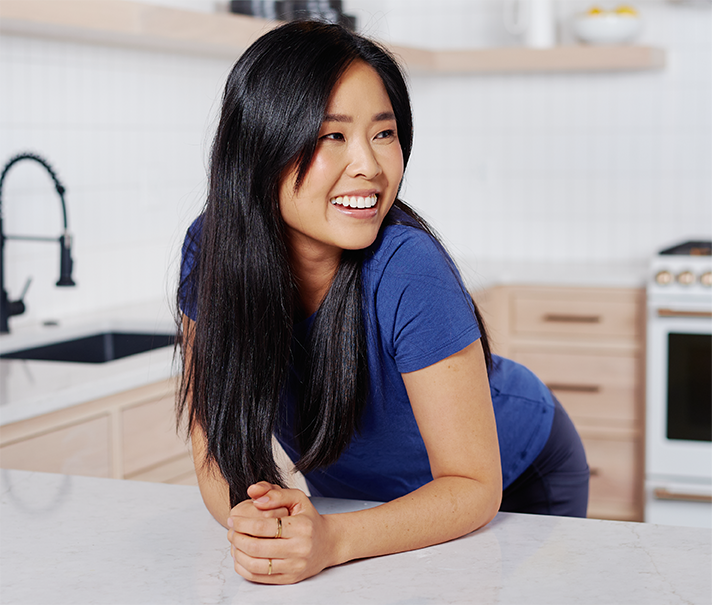 GMP certified
Gold standard in product quality and safety
Price-match guarantee
Safe money when ordering with us
Hassle-free exchange
30-Day Money Back
4.47 Reviews
Customer satisfaction #1 priority
FREQUENTLY BOUGHT TOGETHER
Customer Reviews
Please suspend my orders until I can catch up with the 6 jars I already have. Can't seem to call you.
This is a fantastic addition to your morning routine!
We're both over 50 and wanted something to go with our morning coffee. There's no taste, it mixes nicely, and it's good for our joints and digestive health!
does not alter the flavor of the morning smoothie
Since using this, my hair appears to be thicker. I'm currently on my second bottle.
I highly suggest this
My hair and skin are looking amazing! It also appears to be easier to blend than other powders.
It goes well with a wide range of liquids.
This collagen powder is by far my favorite after trying numerous others. It has a very neutral/bland flavor that allows it to be hidden in almost any liquid.
HAVE A QUESTION? GREAT, ASK US!
Yes! Havasu Nutrition's Collagen Peptides Powder + Probiotics conveniently offer your body all the benefits of collagen with every scoop. As we age, our skin and overall wellness may deplete in some aspects; collagen peptides make sure that your body still gets all the nutrients as they synergize with probiotics which are essential for gut and immune health.
Collagen peptides + probiotics aim to enhance skin, hair, nails, digestive and immune support. Our unflavored powder mix is infused with hydrolyzed collagen type I & III which is as excellent agent of moisture absorption, anti-skin aging and may improve bone and joint health. Probiotics on the other hand are a stronghold of digestive and immune health; enhancing your from within so you can glow on the outside!
Havasu Nutrition's Collagen Peptides + Probiotics have all you need to maintain skin elasticity and moisture as well as bone strength. Our simple and efficient powder also helps develop muscle tone and supports healthy fat burn.