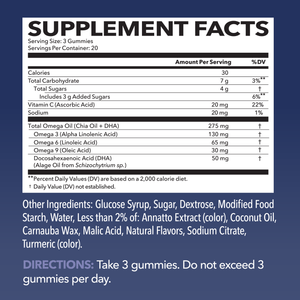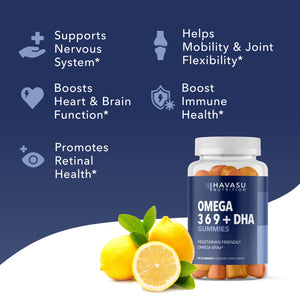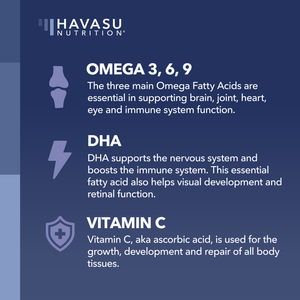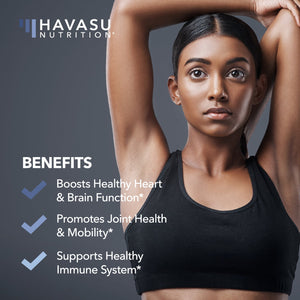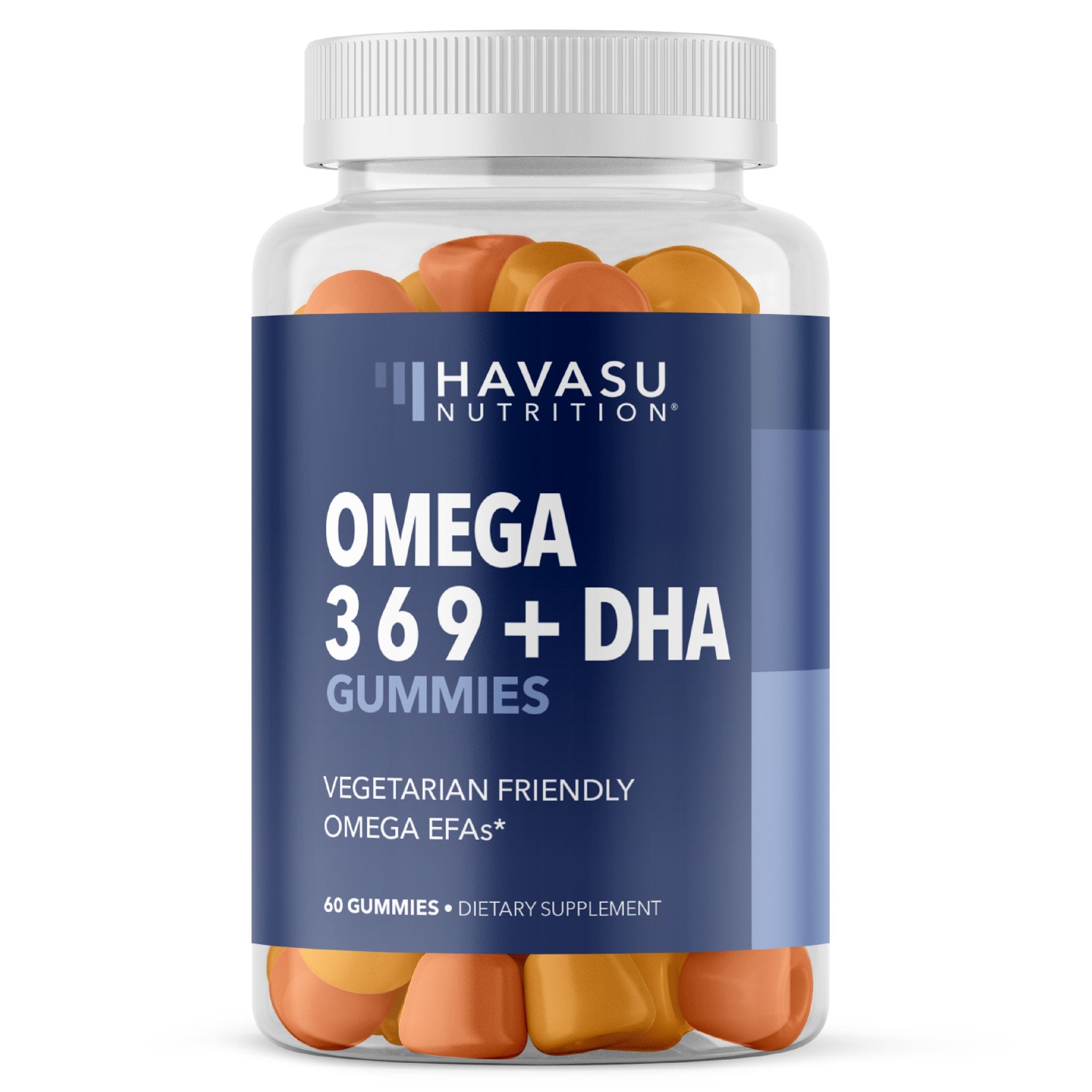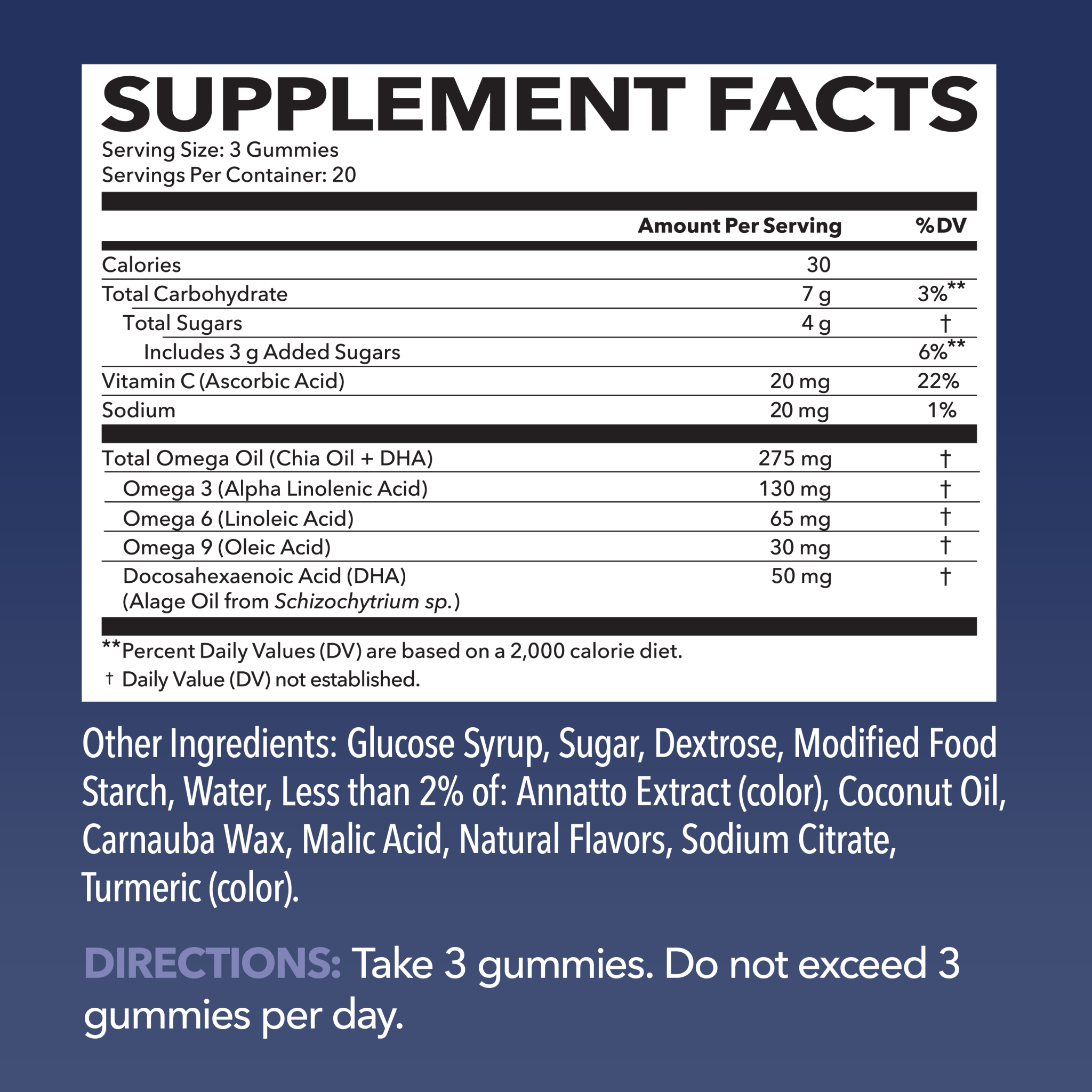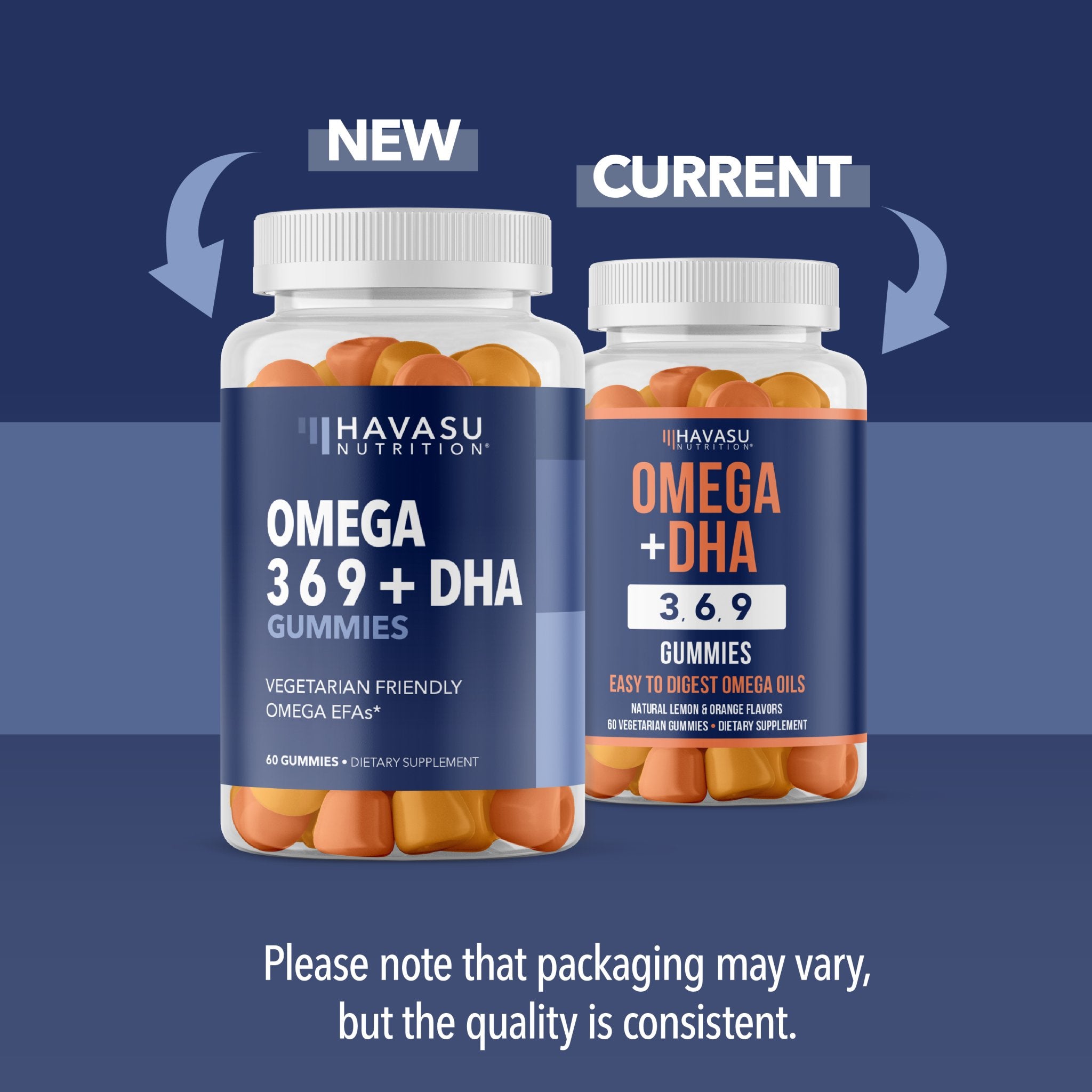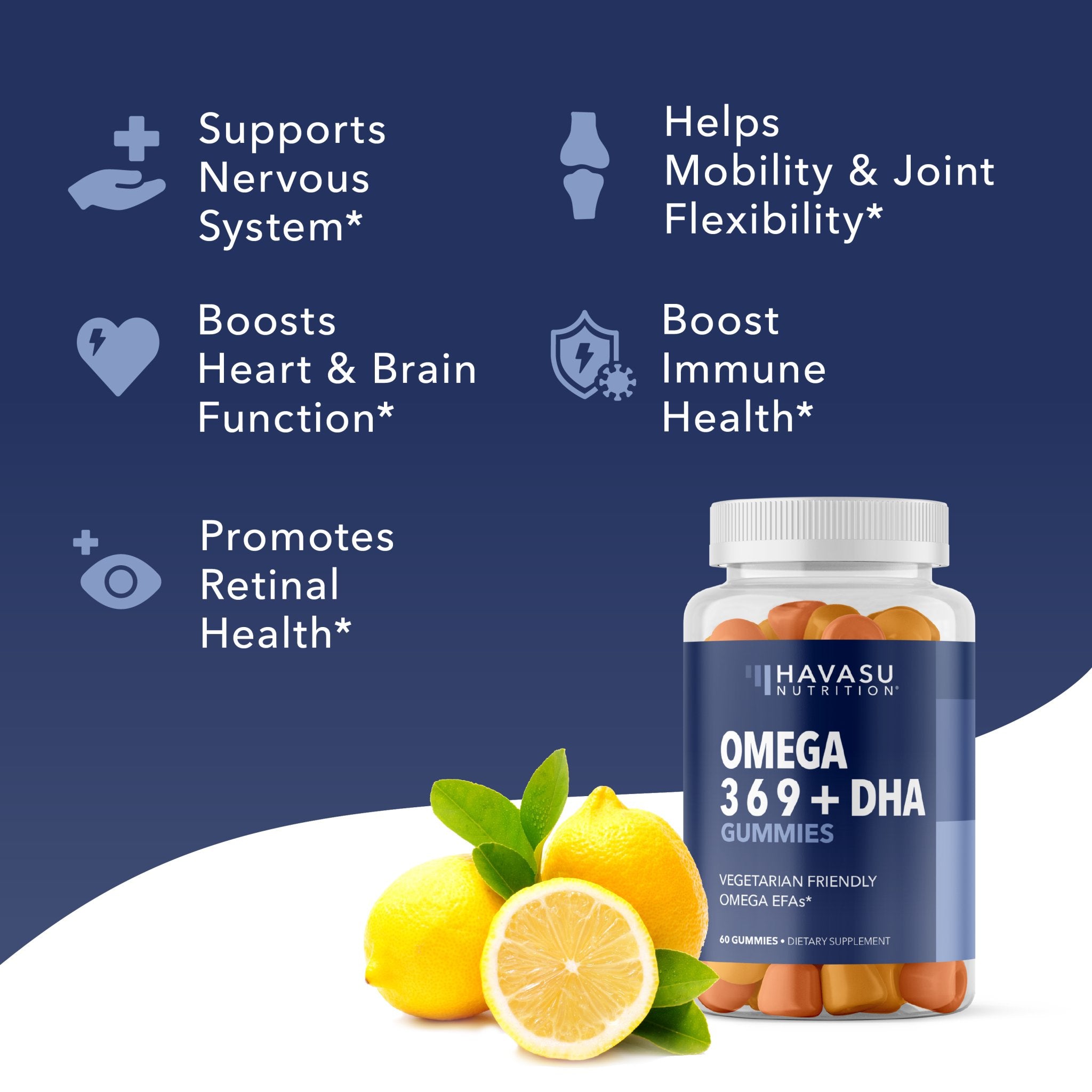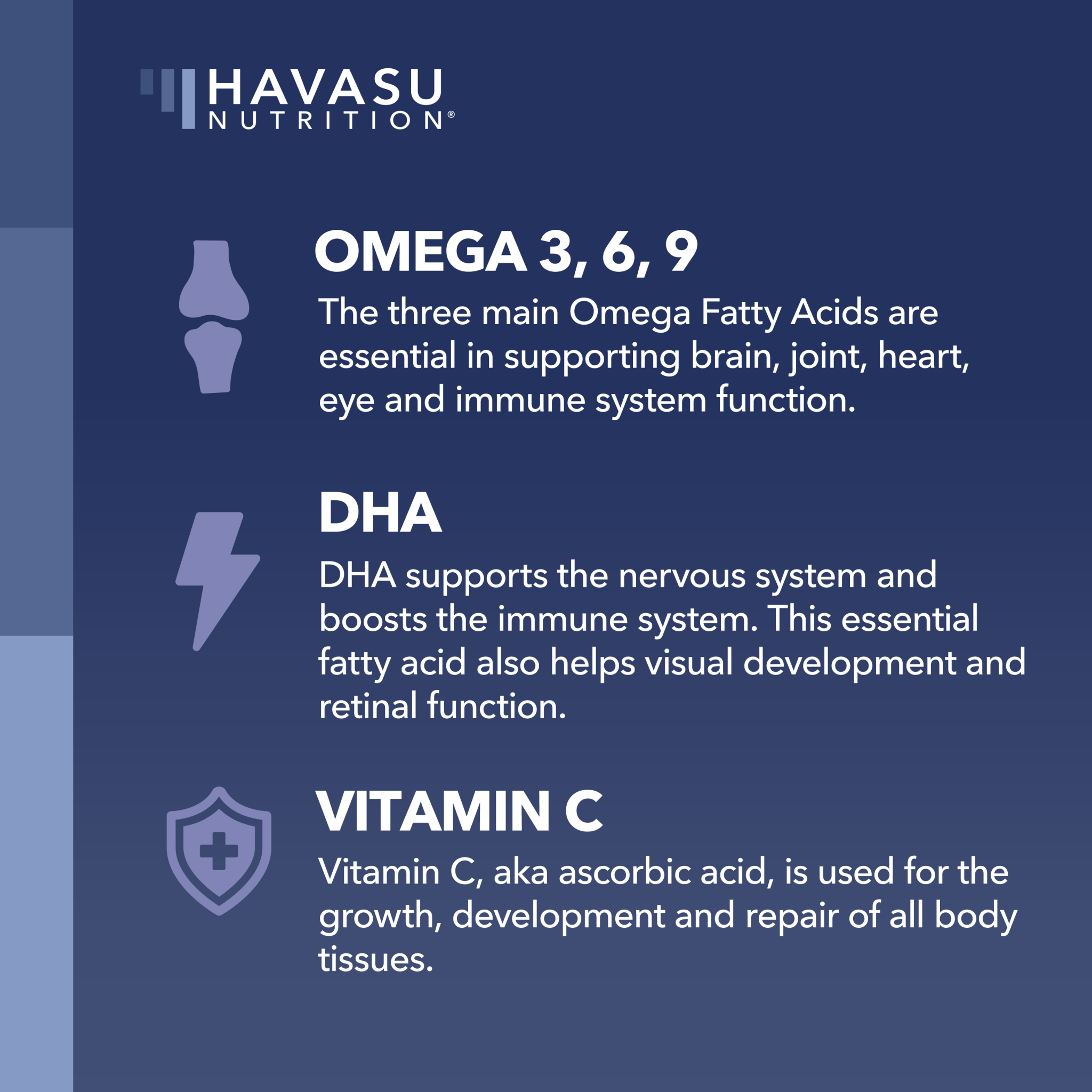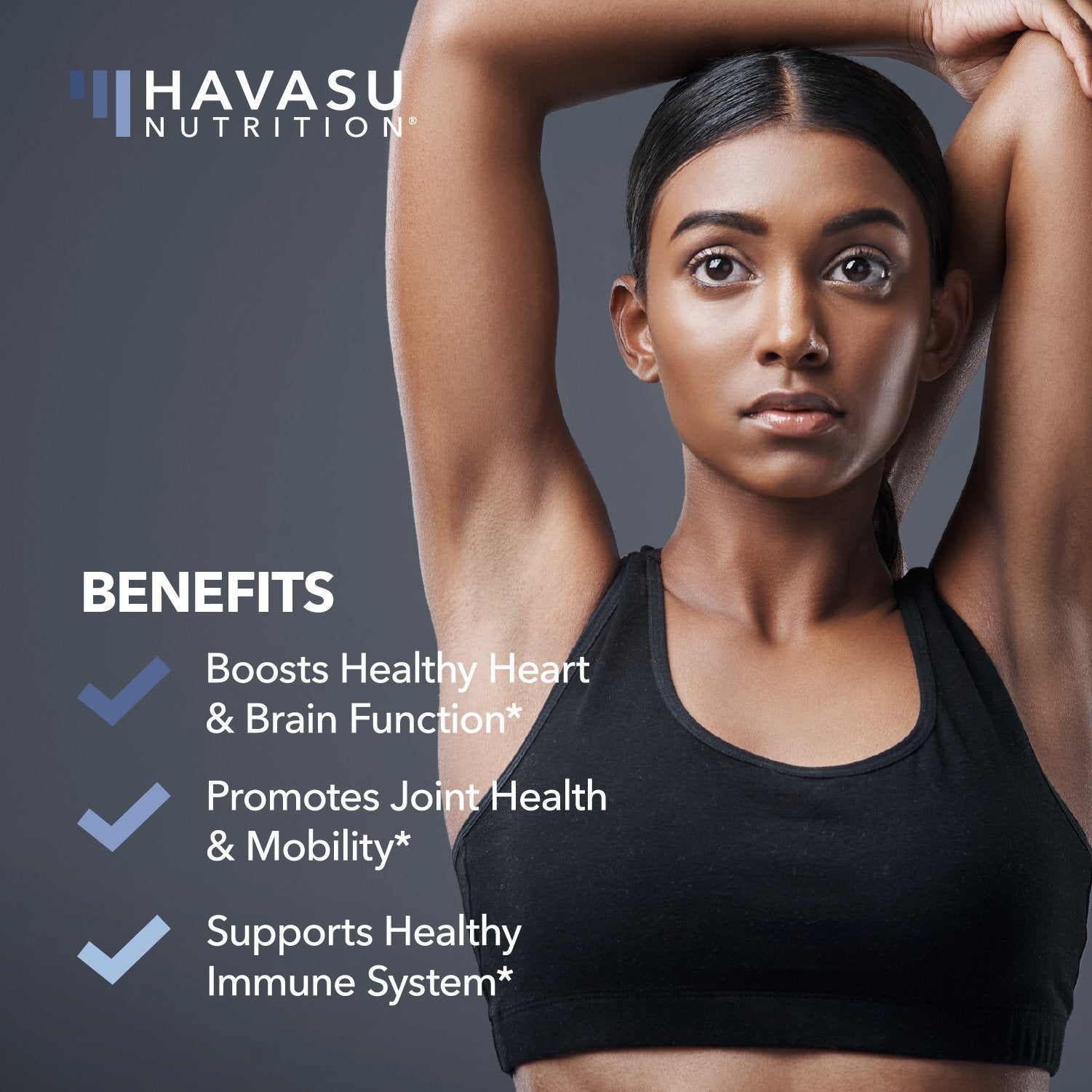 Omega Gummies for Adults, Lemon & Orange Flavors, 60ct
Give your brain and body a boost with our brain supplement; our omega + dha gummies are rich in omega-3-6-9 fatty acids that are essential in supporting brain, joint, heart, eye, and immune system function.
Take 3 gummies per day, do not exceed 3 gummies daily.
Support the integrity of the nervous system †
Fuel cells and boost the immune system †
omega-3 fatty acids for proper visual development and retinal function †
Free shipping in the US on orders over $35!
TASTY OMEGA GUMMIES
Give your brain and body a boost
Support the integrity of the nervous system †
Boost the immune system †
Essential fatty acids for the whole body †
Aids proper retinal function †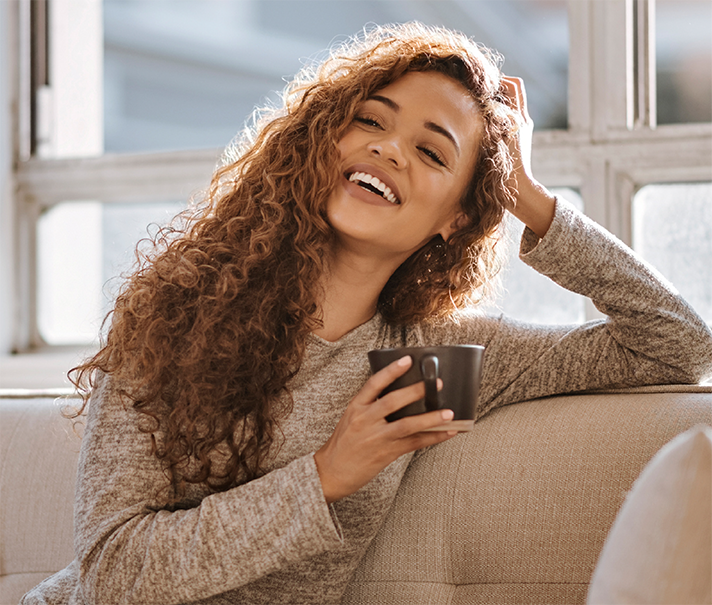 GMP certified
Gold standard in product quality and safety
Price-match guarantee
Safe money when ordering with us
Hassle-free exchange
30-Day Money Back
4.42 Reviews
Customer satisfaction #1 priority
FREQUENTLY BOUGHT TOGETHER
Customer Reviews
Super Supplement!!!
It is very difficult to find Vegan Gluten Free Omega 3 6 9+DHA.
I have been taking them for years and it seems when I find a Brand they eventually stop making them.
I happened upon Havasu as my usual brand stopped making the Vegan GF Omega 3 6 9+DHA.
I prefer Gummies to capsules as I take enough medication.
Havasu's Omega 3 6 9 Gummies fit all the nutritional needs and a bonus is they are delicious!!!
They have just the right amount of tartness to make you feel like it is a treat not a supplement.
The consistency is slightly firm and does not stick to your teeth.
The only thing is Daily dose is 3 gummies a day-bottle contains 60; it will not last a month.
I order 3 bottles at a time.
I have been a Vegan for over 30 years,these are a MUST for ANY Lifestyle!!!
Definitely recommend Havasu Omega 369+DHA!!!
Ordering and Shipping was so easy;Fast delivery!!!
Excellent taste
I was a little apprehensive to take gummies at first, but I prefer them to pills. It doesn't taste like you're taking a supplement because the flavor is pleasant. I enjoy how simple it is to acquire my daily Omega 3.
Delicious
I appreciate that you have a vegetarian Omega 3,6,9 supplement - I can't use fish-based supplements!
Omega plus DHA gummies with a great taste!
I was seeking for a vitamin to help with some joint discomfort I've been experiencing in my knees and knuckles. The pains have been gone since I started using Havasu Omega + DHA Gummies. They have a terrific flavor and are simple to consume.
Simple approach to include omega oils in your diet
I've tried fish oil capsules before, and they're large and difficult to swallow. This has caused me to refuse to take them, despite the fact that I believe they are beneficial. You won't have to worry about swallowing large pills with these gummies, and they taste delicious!
HAVE A QUESTION? GREAT, ASK US!
Havasu Nutrition's vegetarian-friendly Omega 3, 6, 9 gummies contain fatty acids that are integral in your brain, joint, heart, eye and immune system function. These gummies also contain DHEA for nervous and immune support, as well as Vitamin C which plays a vital role in development and repair of all body tissues.
Yes! Adults can take no more than THREE Omega 3, 6, 9 Gummies per day or as directed by your healthcare provider.
Havasu Nutrition's market-leading Omega 3, 6, 9 Gummies are the best choice for optimal adult health. They have been designed to boost healthy heart and brain function, joint health and mobility and aid in your body's natural defense mechanisms.