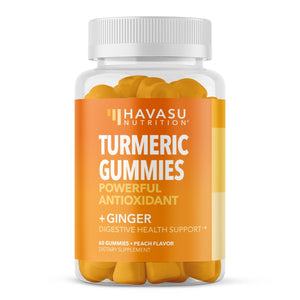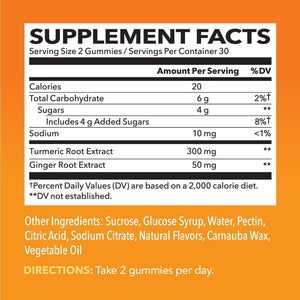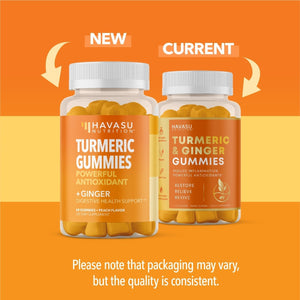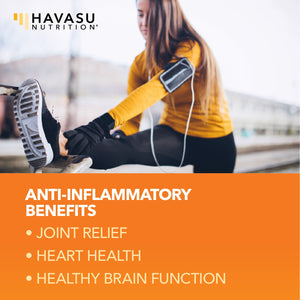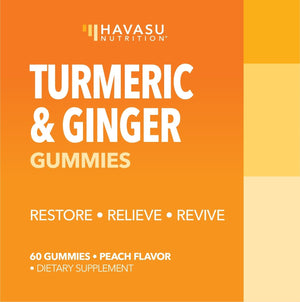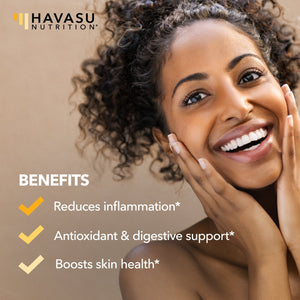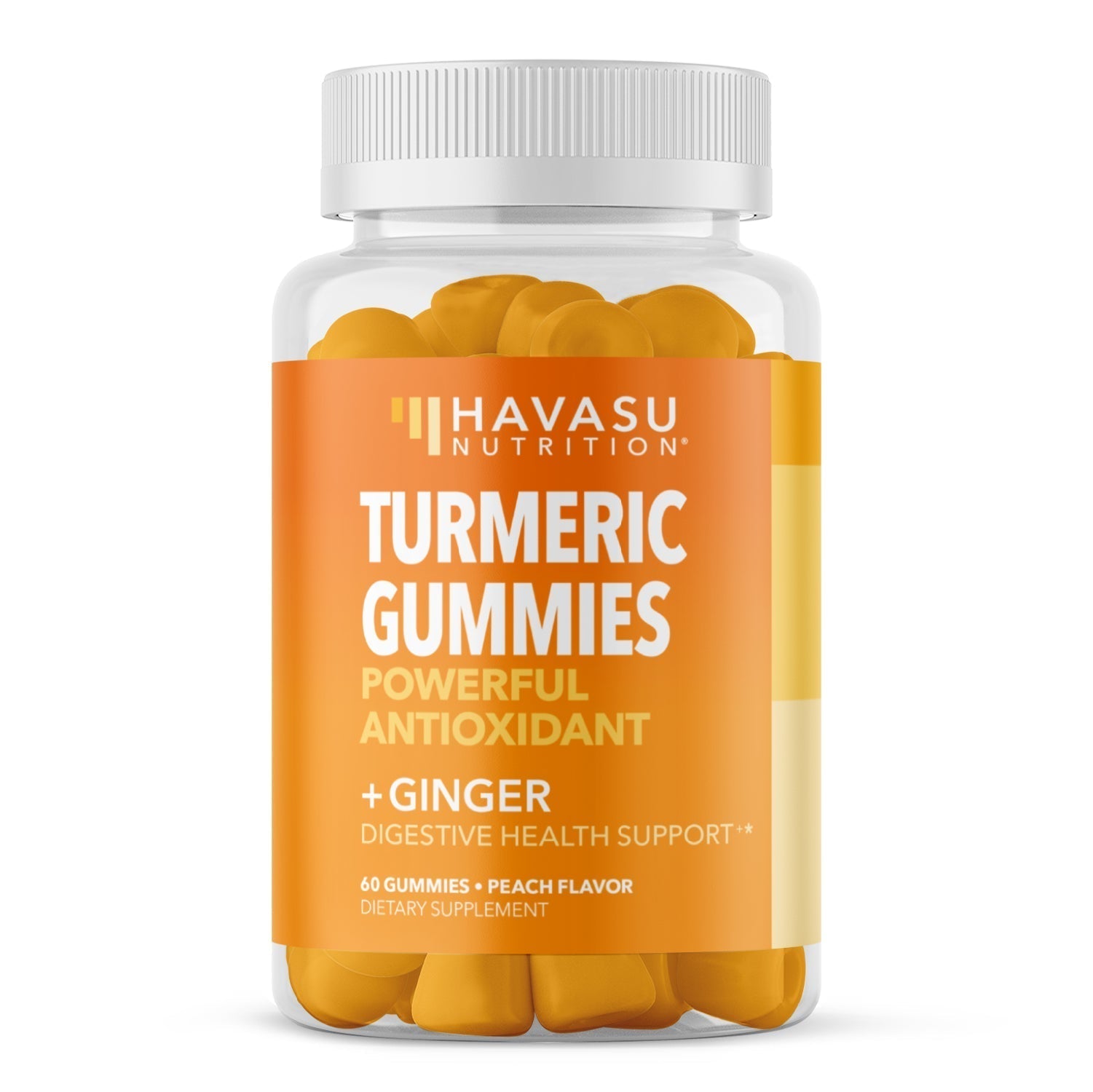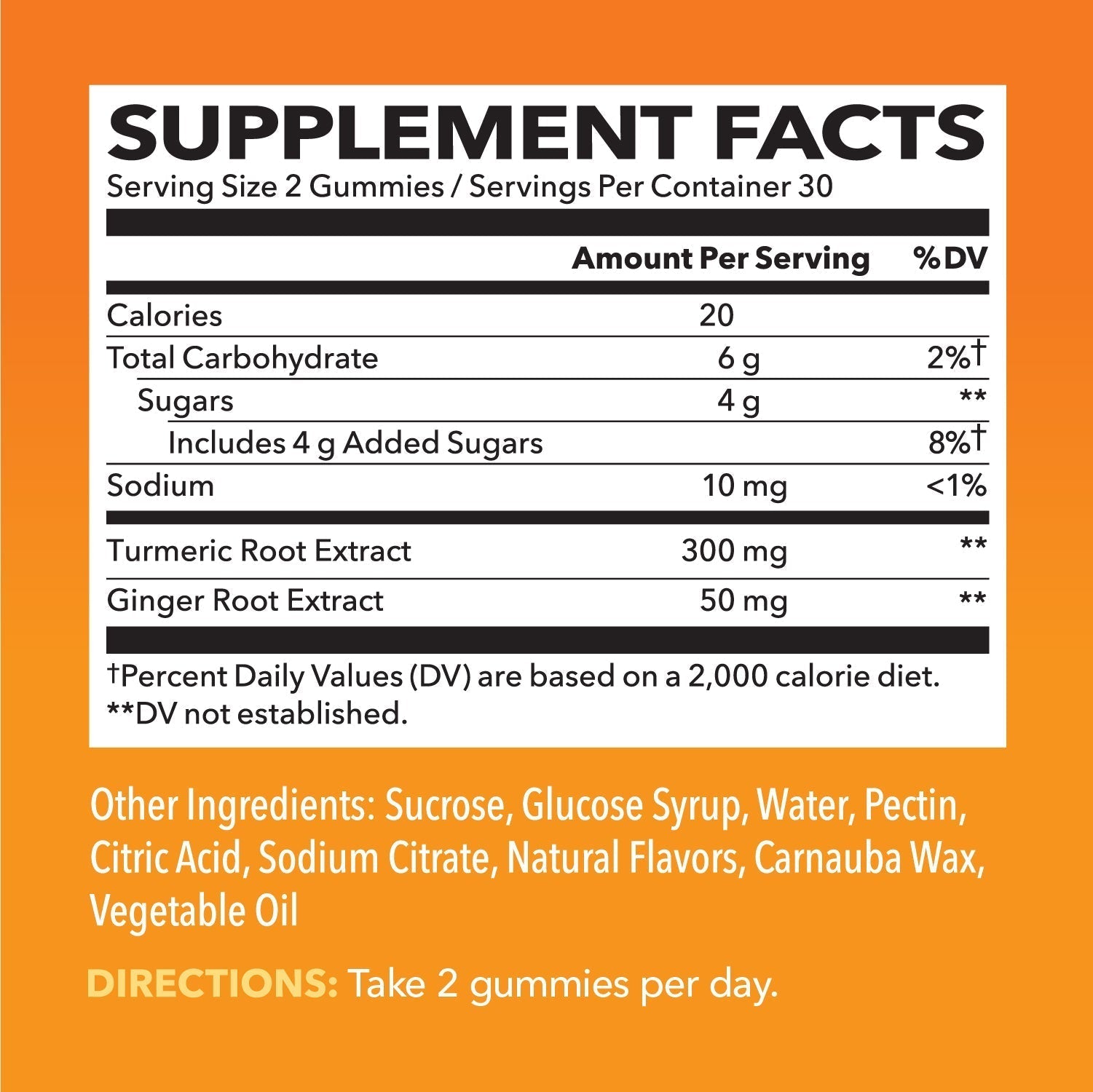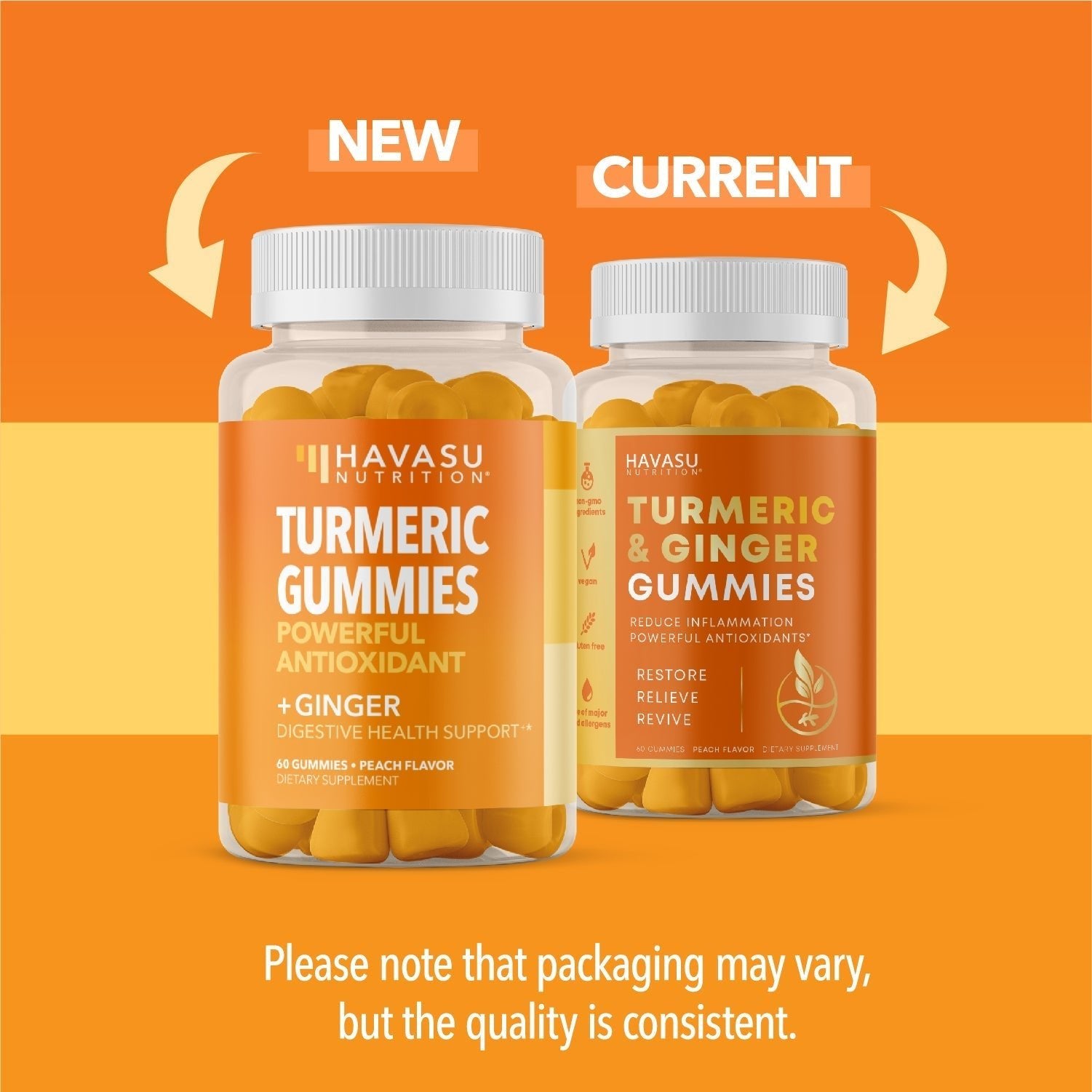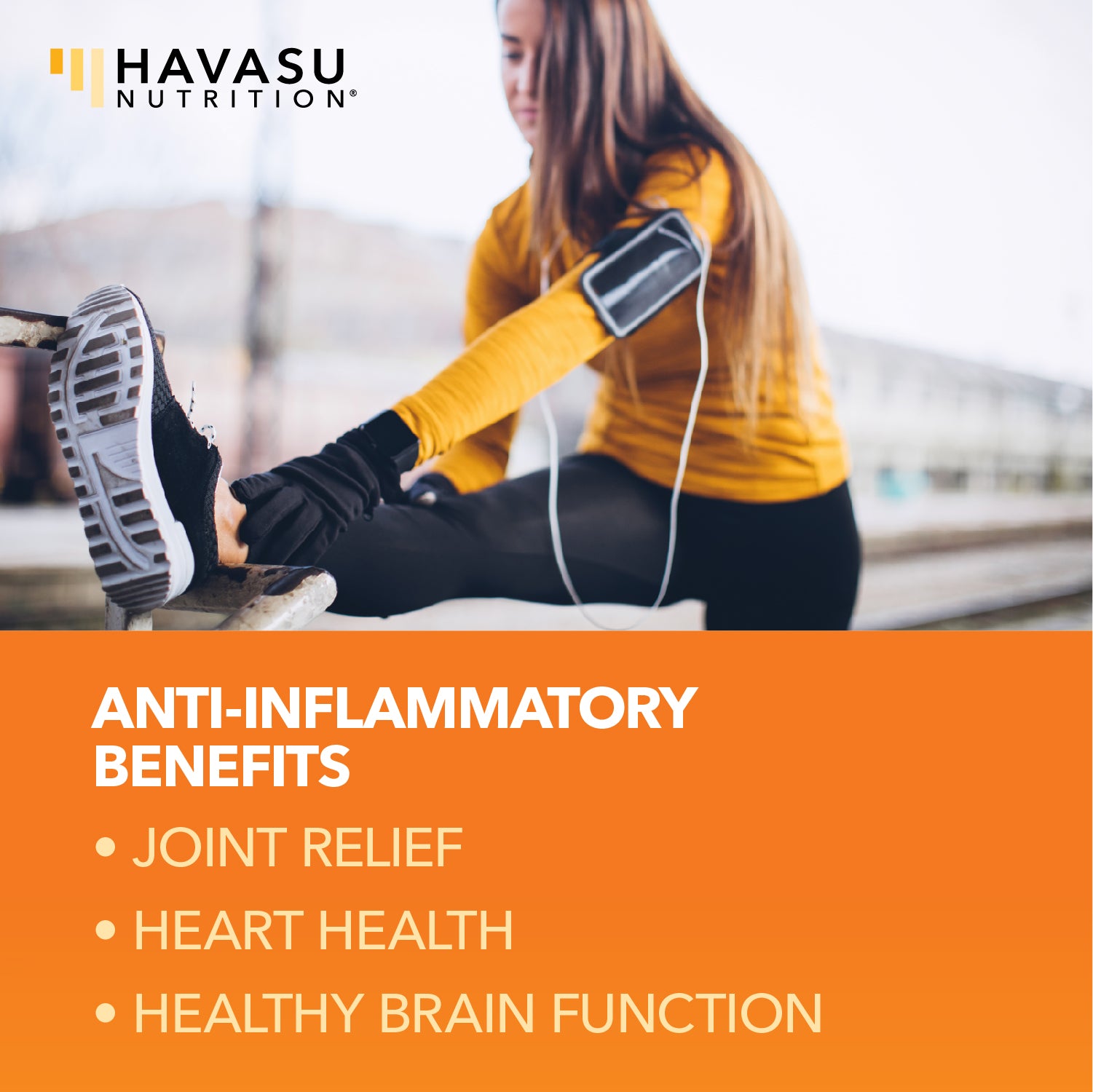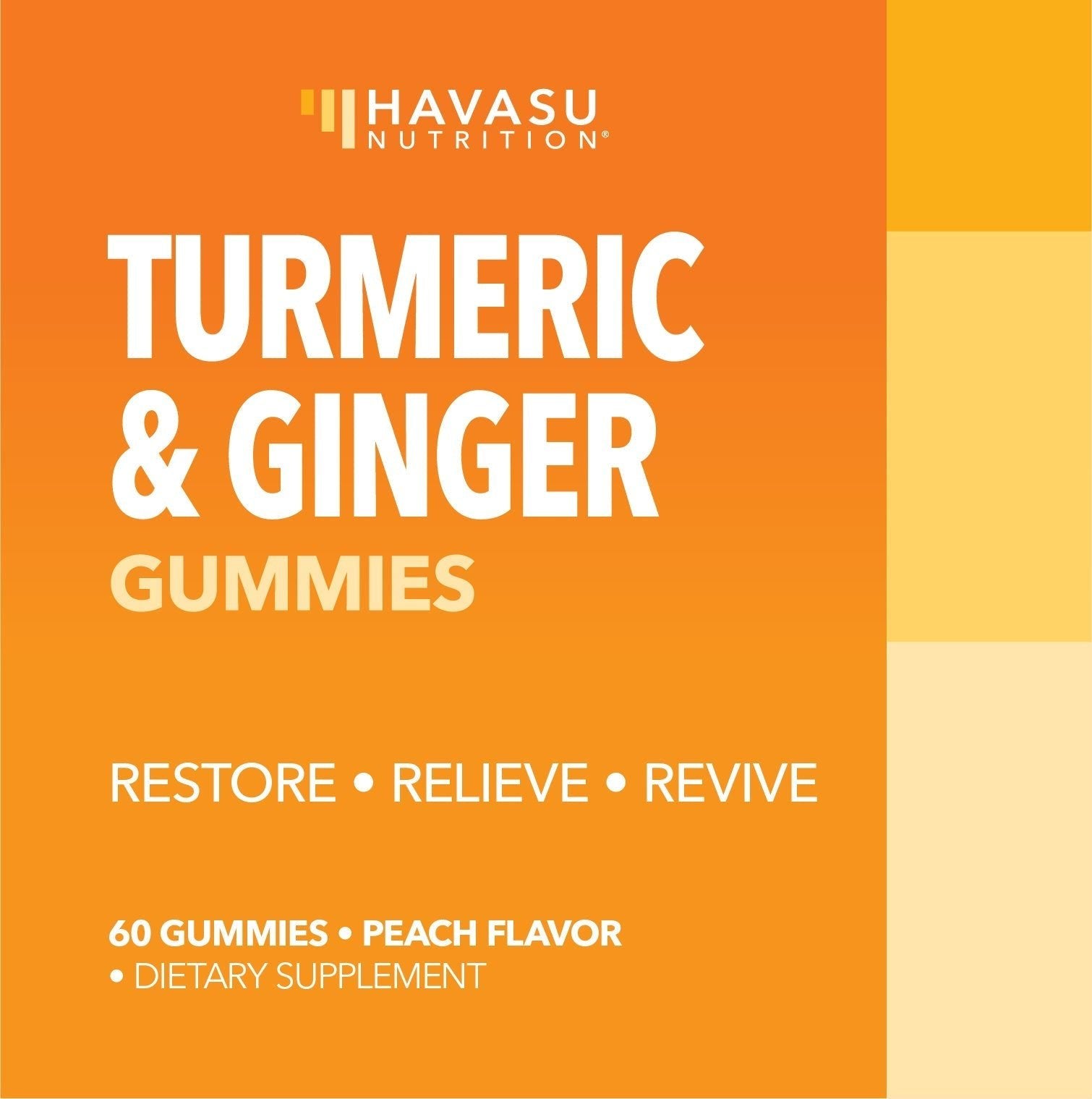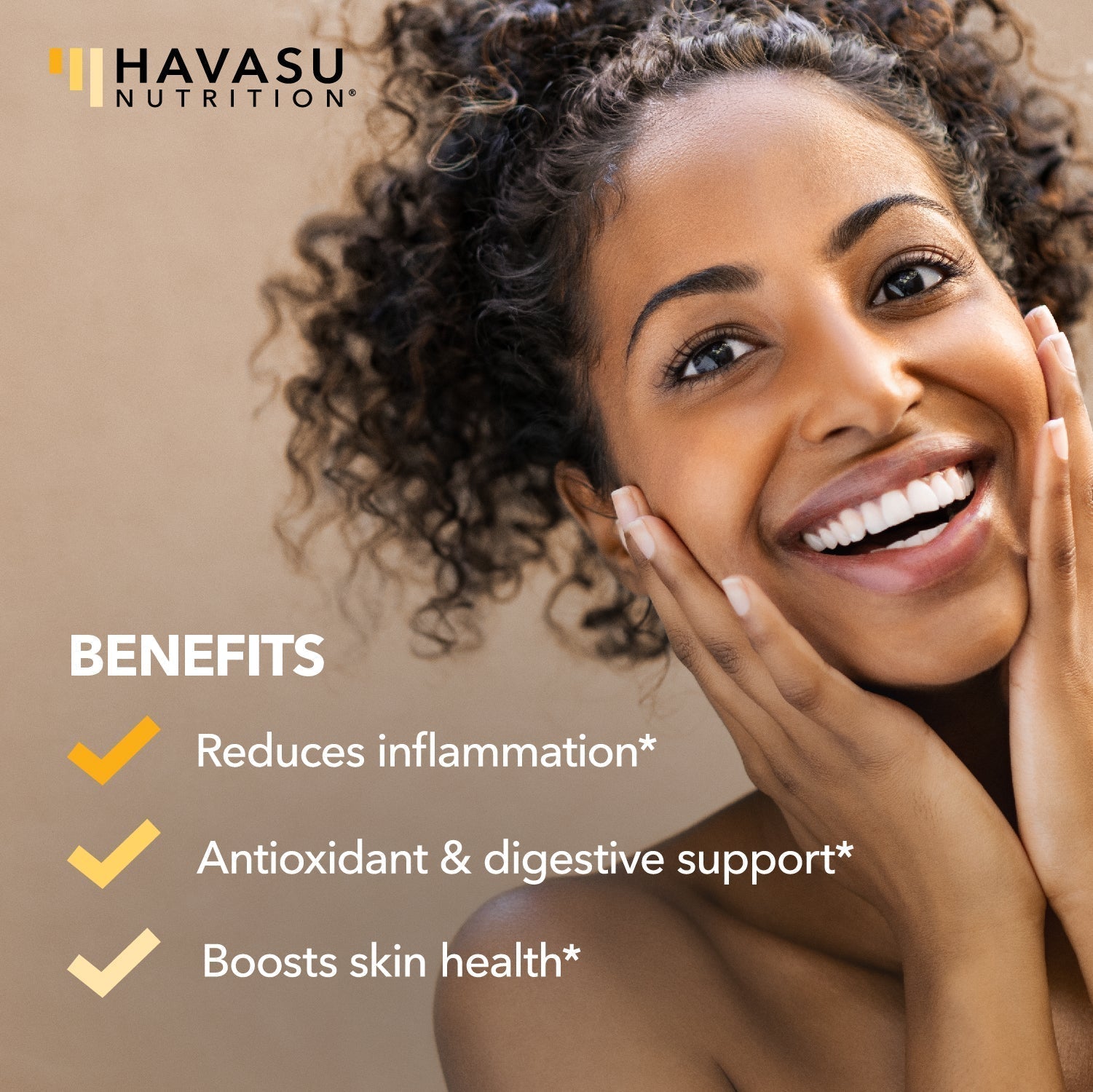 Turmeric & Ginger Gummies, Peach, 60ct
Turmeric and ginger, both plant rhizomes and botanical cousins, are longtime staples of traditional Indian cuisine. We created our turmeric ginger gummies by combining these natural ingredients, which have strong anti-inflammatory and antioxidant properties.
Anti-inflammatory properties †
Delicious peach-flavored gummy
Packed with antioxidants †
Digestion support †
Free shipping in the US on orders over $35!
TURMERIC & GINGER ROOT
Support digestive health and get your daily serving of powerful antioxidants
Anti-inflammatory properties †
Delicious peach-flavored gummy
Packed with antioxidants †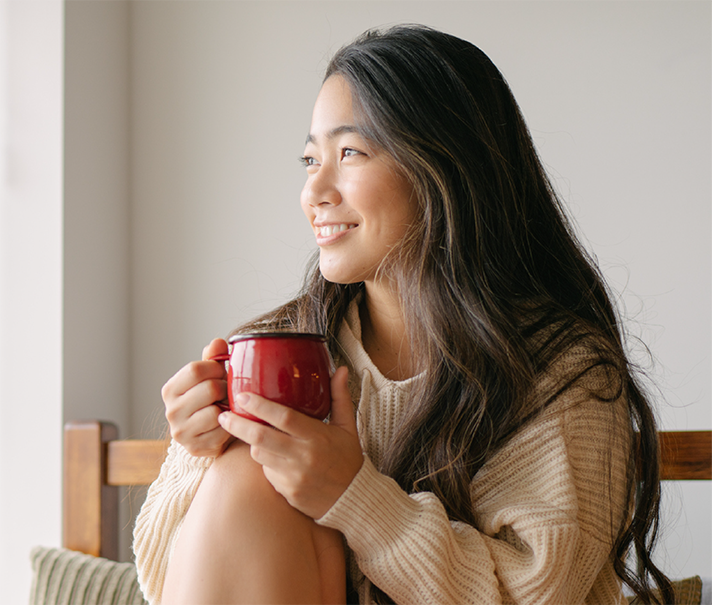 GMP certified
Gold standard in product quality and safety
Price-match guarantee
Safe money when ordering with us
Hassle-free exchange
30-Day Money Back
4.91 Reviews
Customer satisfaction #1 priority
FREQUENTLY BOUGHT TOGETHER
Customer Reviews
Excellent.
It tastes great, but it does notice a difference.
Good flavor and easy to chew.
HAVE A QUESTION? GREAT, ASK US!
Havasu Nutrition's vegan-friendly gummies are designed to boost healthy inflammatory response, bolster gut support and support skin health. Turmeric and ginger have long been used as reliable joint relievers from overexertion or overindulgence in exercise and other physical activities.
You can take no more than TWO gummies every day or as directed by your healthcare provider. We encourage our customers to seek professional advice before consuming our products.
Yes. Our Turmeric & Gummies can be consumed every day (300 mg of Turmeric Root Extract + 50 mg of Ginger Root Extract) to help restore a healthier digestive system and keep you going throughout your day!