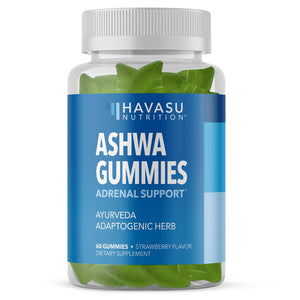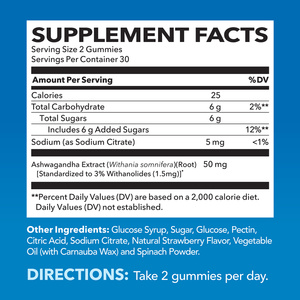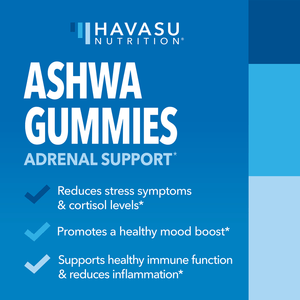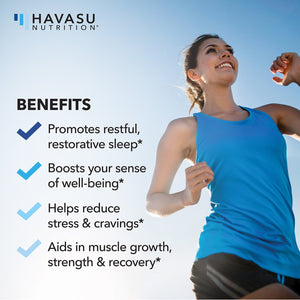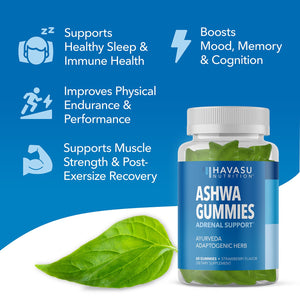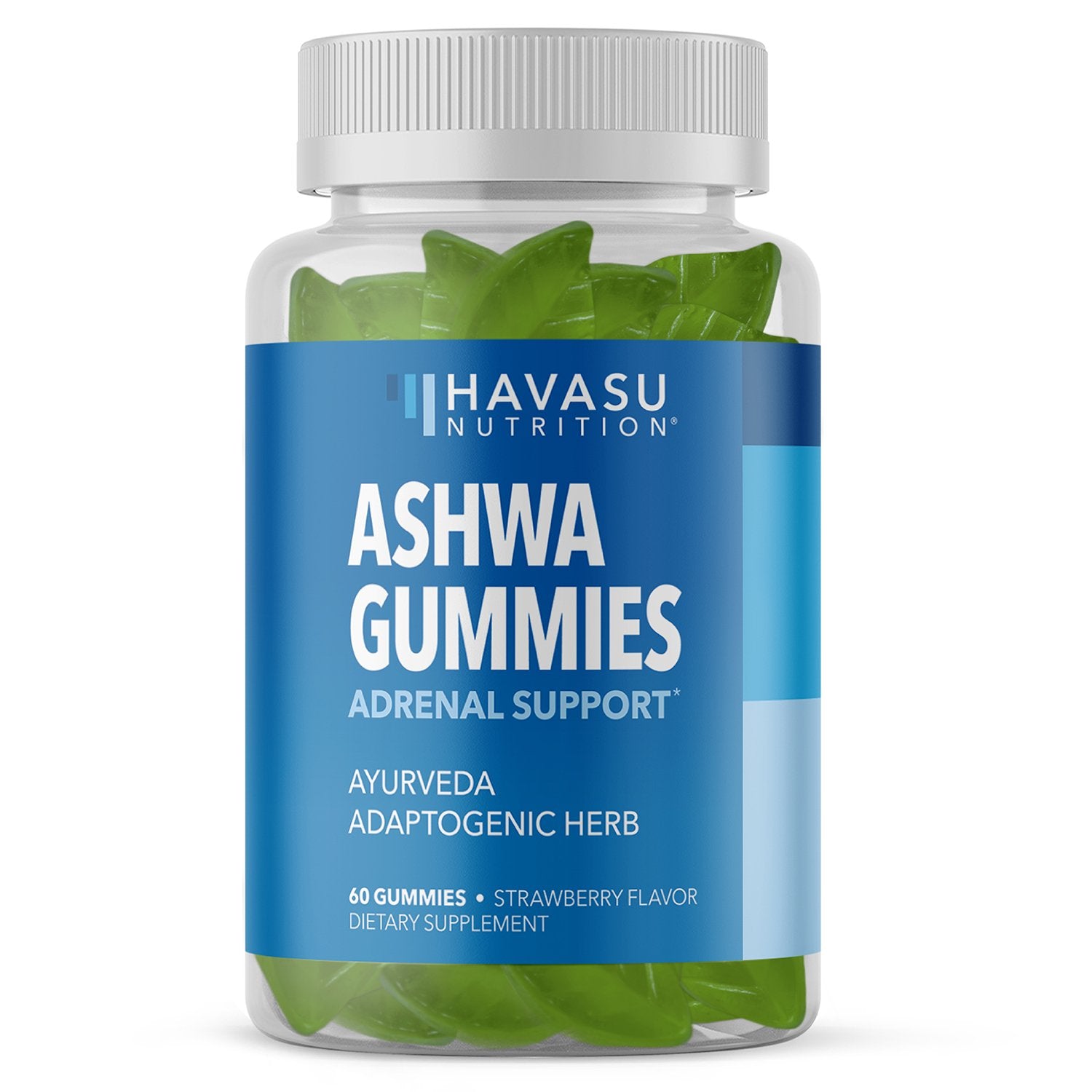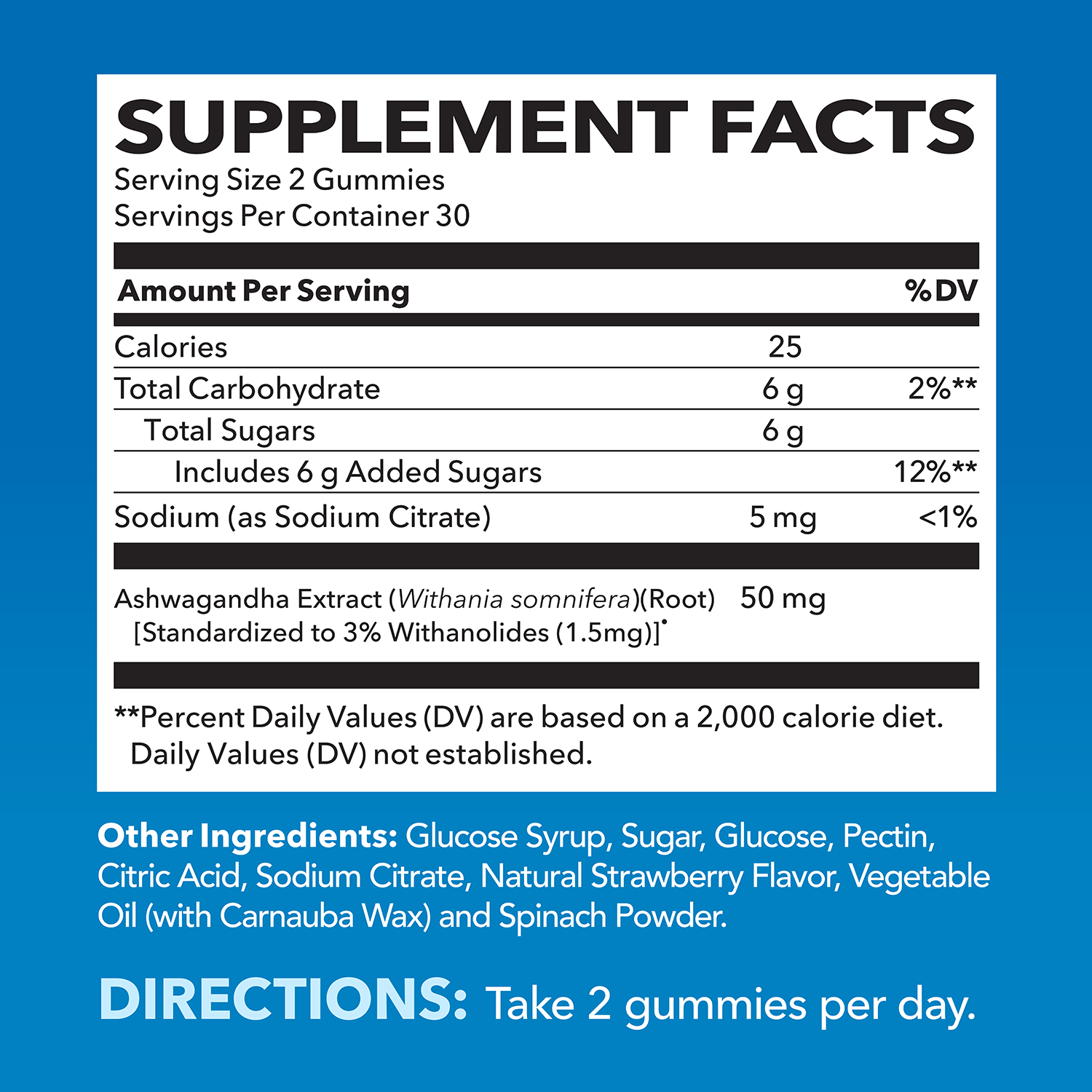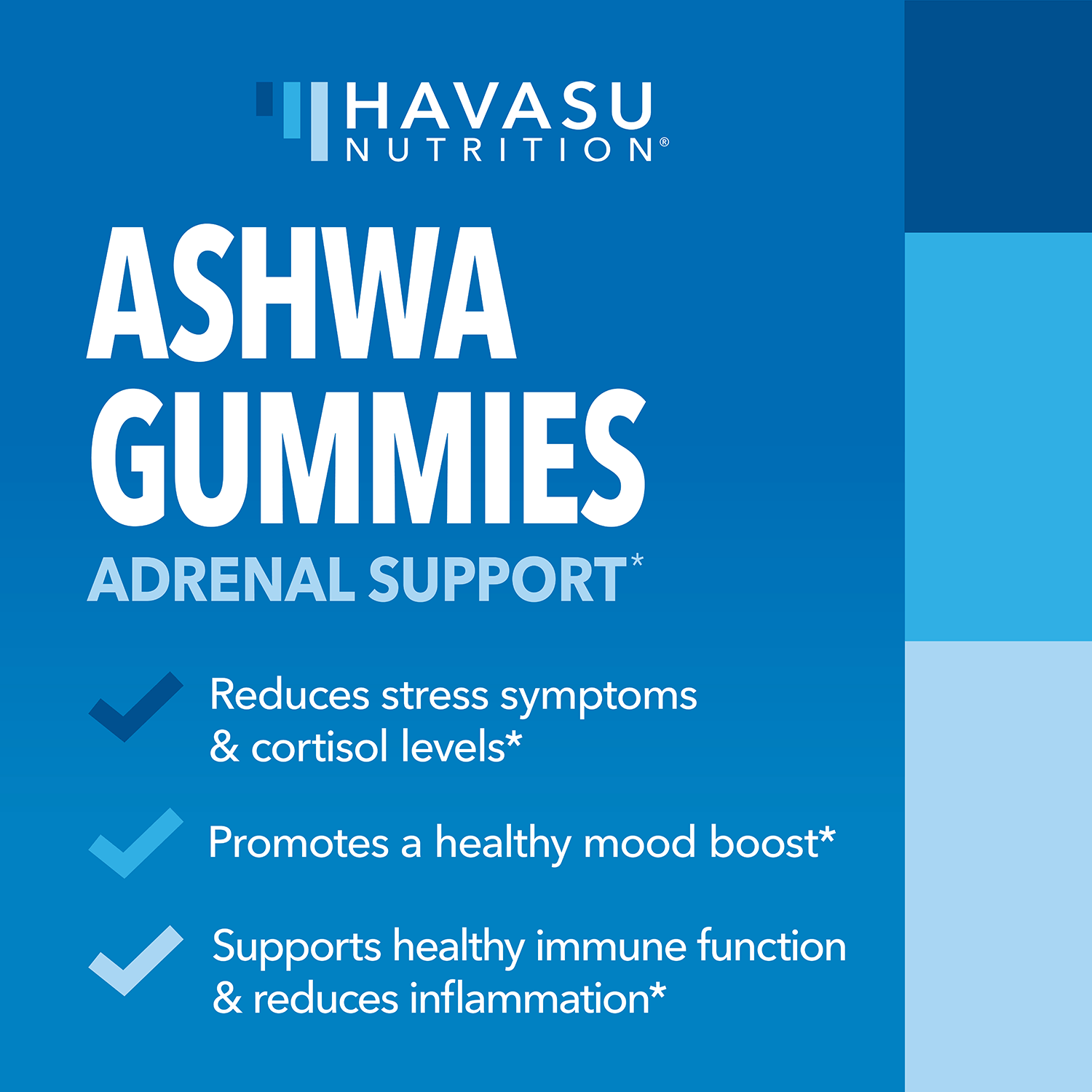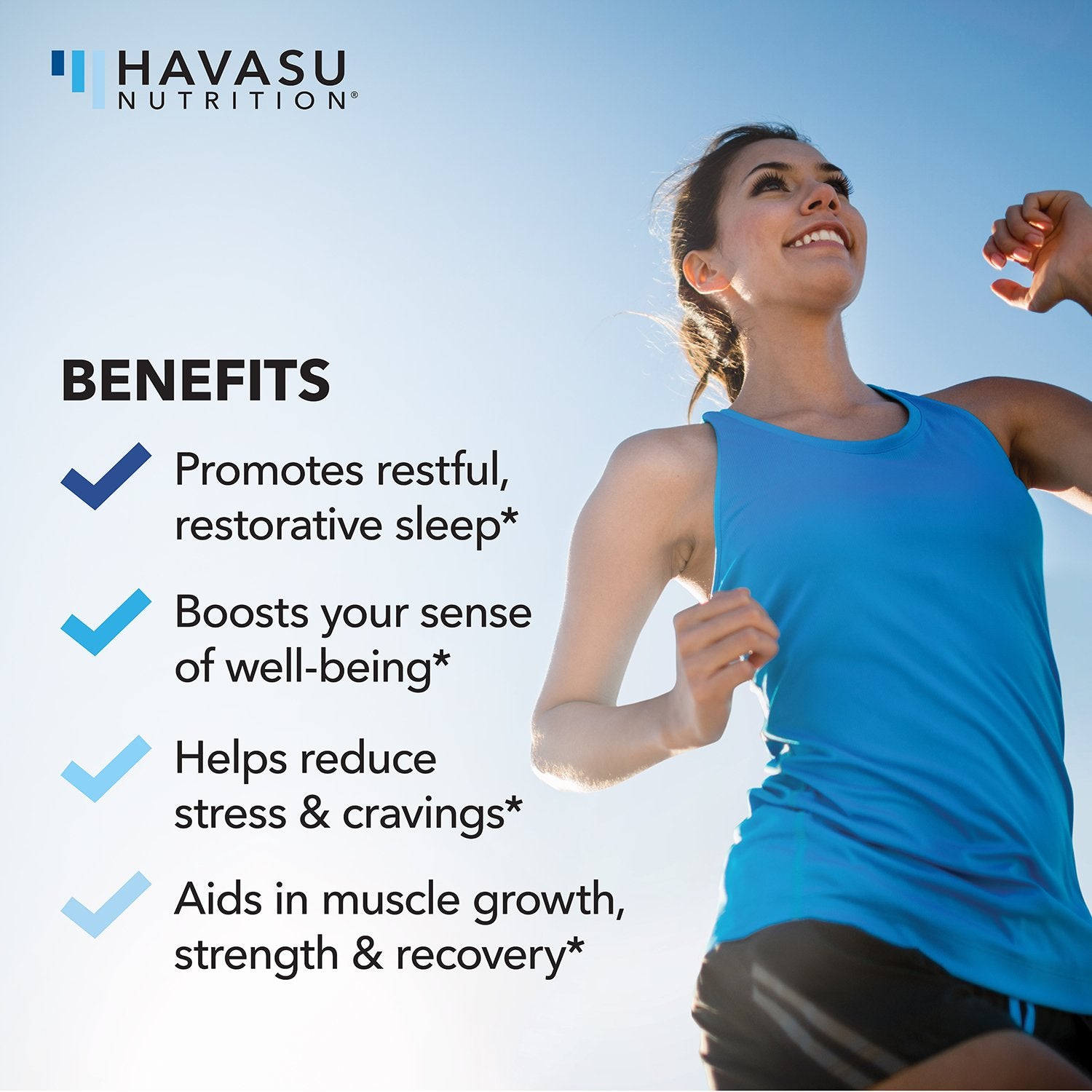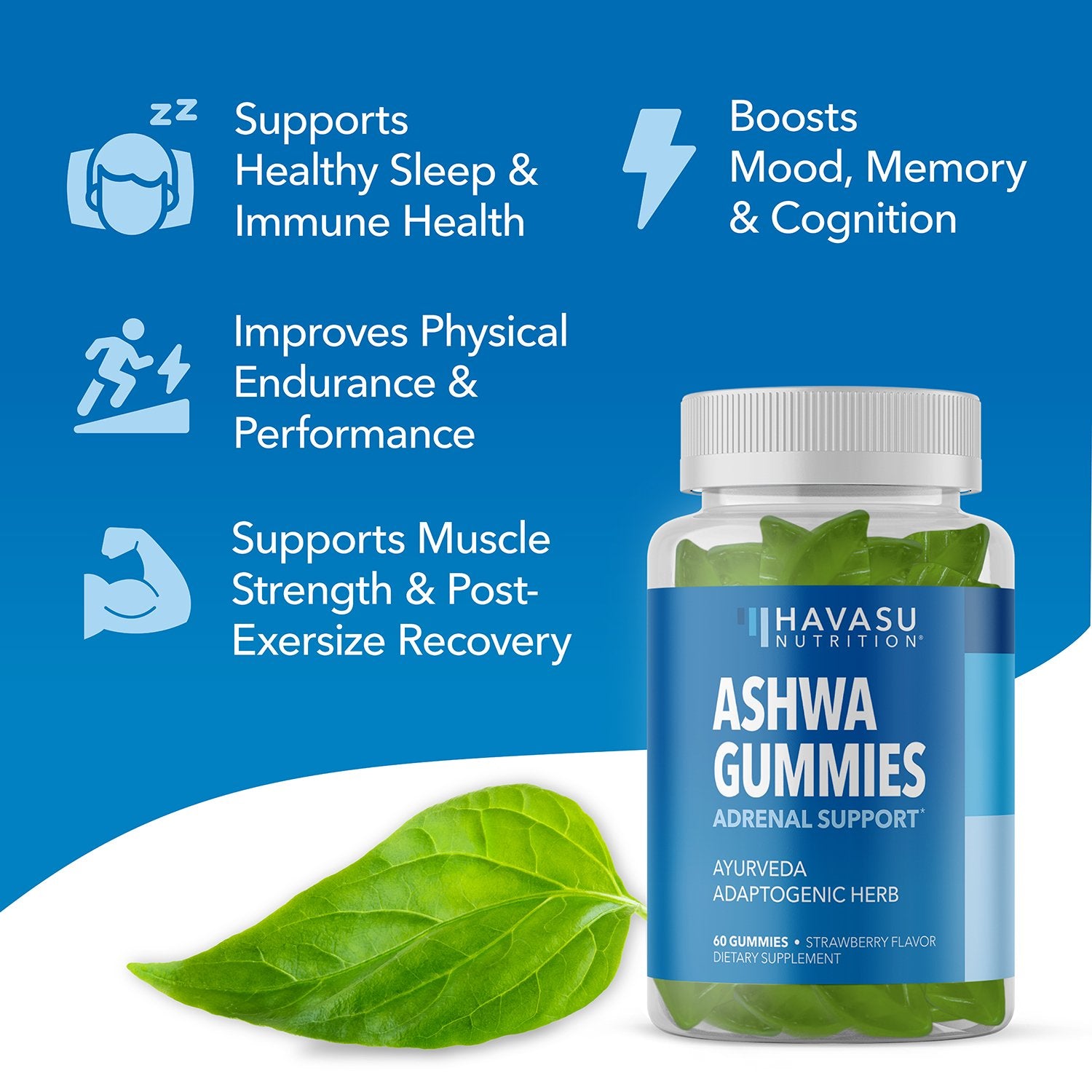 Ashwagandha Gummies, 60ct
Promote Relaxation with Ashwagandha Gummies
Reduce Stress & Promote Relaxation

†

: Ashwagandha is classified as an adaptogen. Adaptogens are a select group of plants that help your body cope with stress.

†

Lower Cortisol Levels

†

: Help to reduce stress & control stress-related food cravings.

† Ashwagandha helps to reduce cortisol (the stress hormone) levels, which helps control stress-related food cravings.†*

Supports Sexual Function for a Boost†: Ashwagandha supports certain aspects of sexual function in women whose sex life needs a boost.†
Support your body's balance and control of stress hormones with our unique blend of Ashwagandha.† This combination of is offered in a convenient, yummy Strawberry flavored gummy.
Havasu Nutrition's Ashwagandha Ashwa Gummies are Non-GMO Project Verified, NSF Certified Gluten Free and Certified Vegan.
Supports Sexual Function

†

Promotes Energy Production

 

†

Reduce Stress

†

Promote Relaxation†

Plant Based
Herbal formula to calm nerves †
Boost natural energy †
Natural mood boost †
Helps you relax for a better night's sleep †
Free shipping in the US on orders over $35!
ASHWAGANDHA FOR ADRENAL SUPPORT
Feel relaxed and at ease with ashwagandha root powder
Herbal formula to calm nerves †
Can act as a cortisol blocker †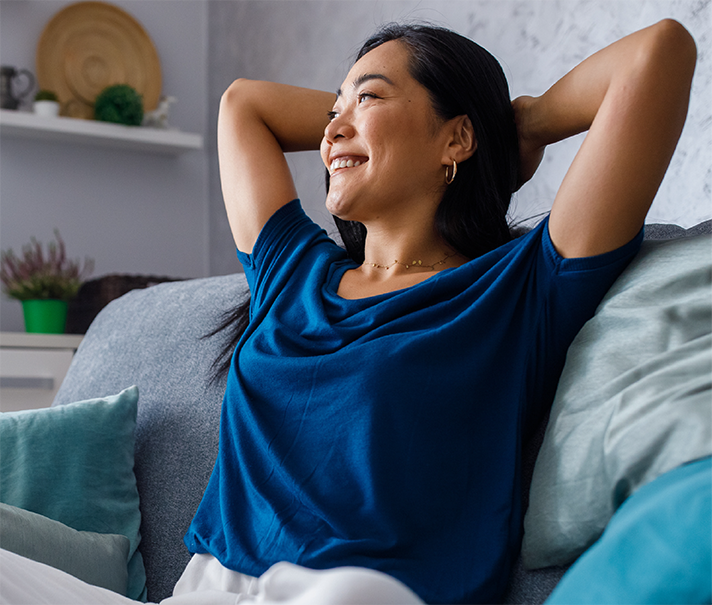 FREQUENTLY BOUGHT TOGETHER
Customer Reviews
Cleared my skin.
I've been taking this for a week and have been prescribed a remedy for my deficiency of the sun's rays. This had cleared my skin and well being. Good flavor, wish they had more options.
Exactly what I was expecting.
I notice a difference in my sleep quality and my anxiety has gone down.
The most important thing to know is that it works.
This product is worth the money, it helps with your nerves. It tastes good compared to other ones.
There is value.
This product has a good value. The quantity at the big box store was twice the price. I like the flavor of the gummies. After putting one under my tongue at night, I sleep for twenty minutes. I felt rested in the morning.