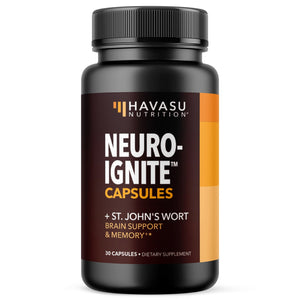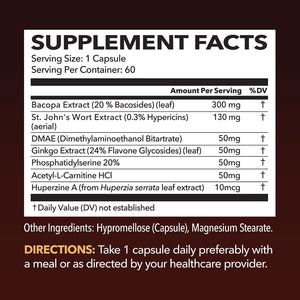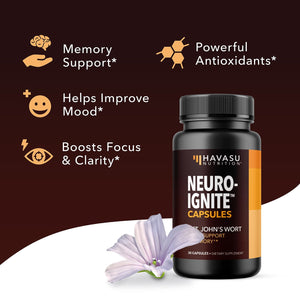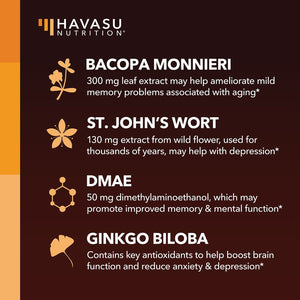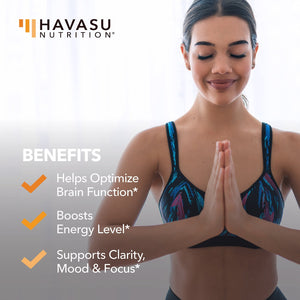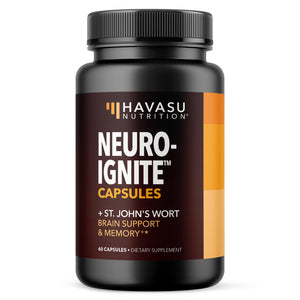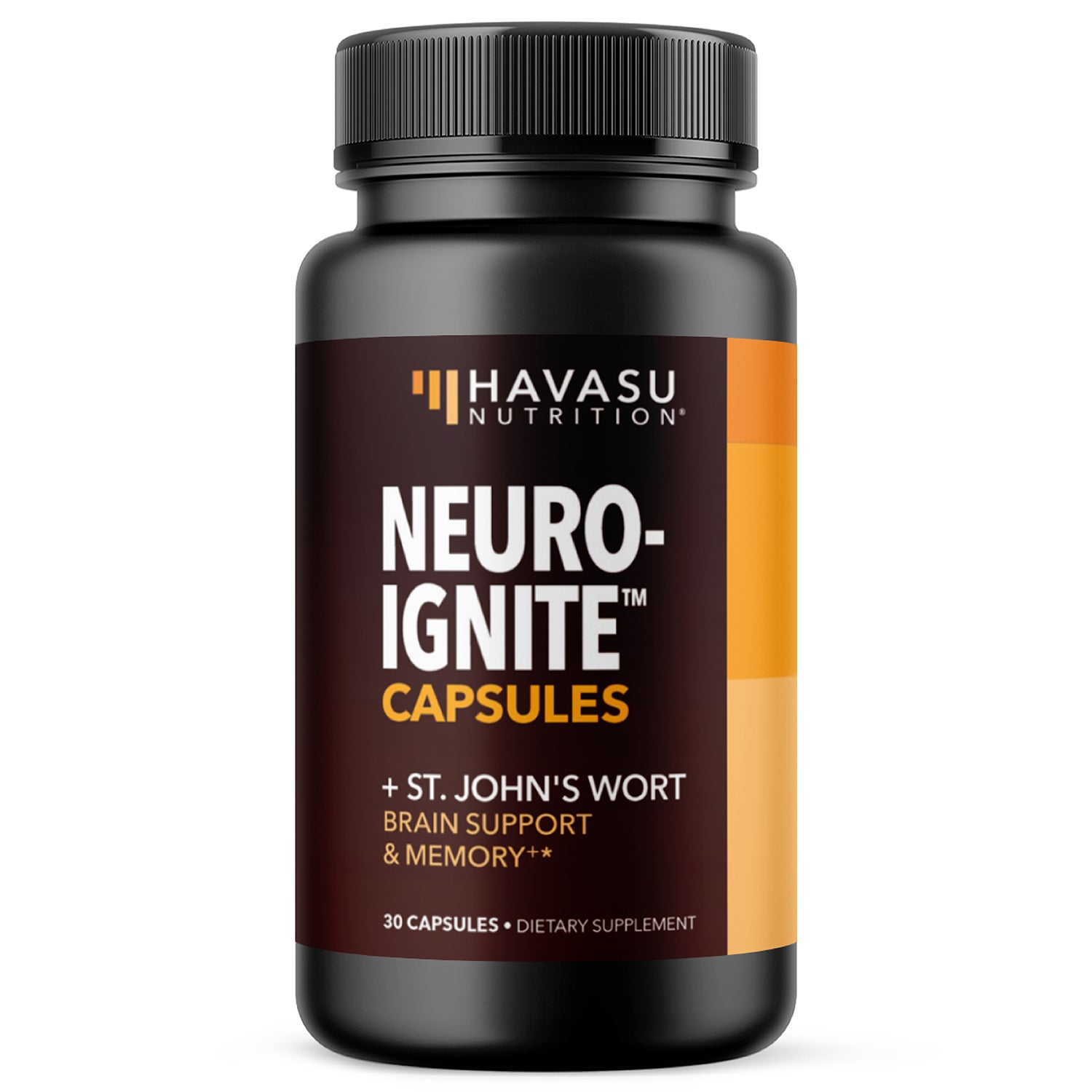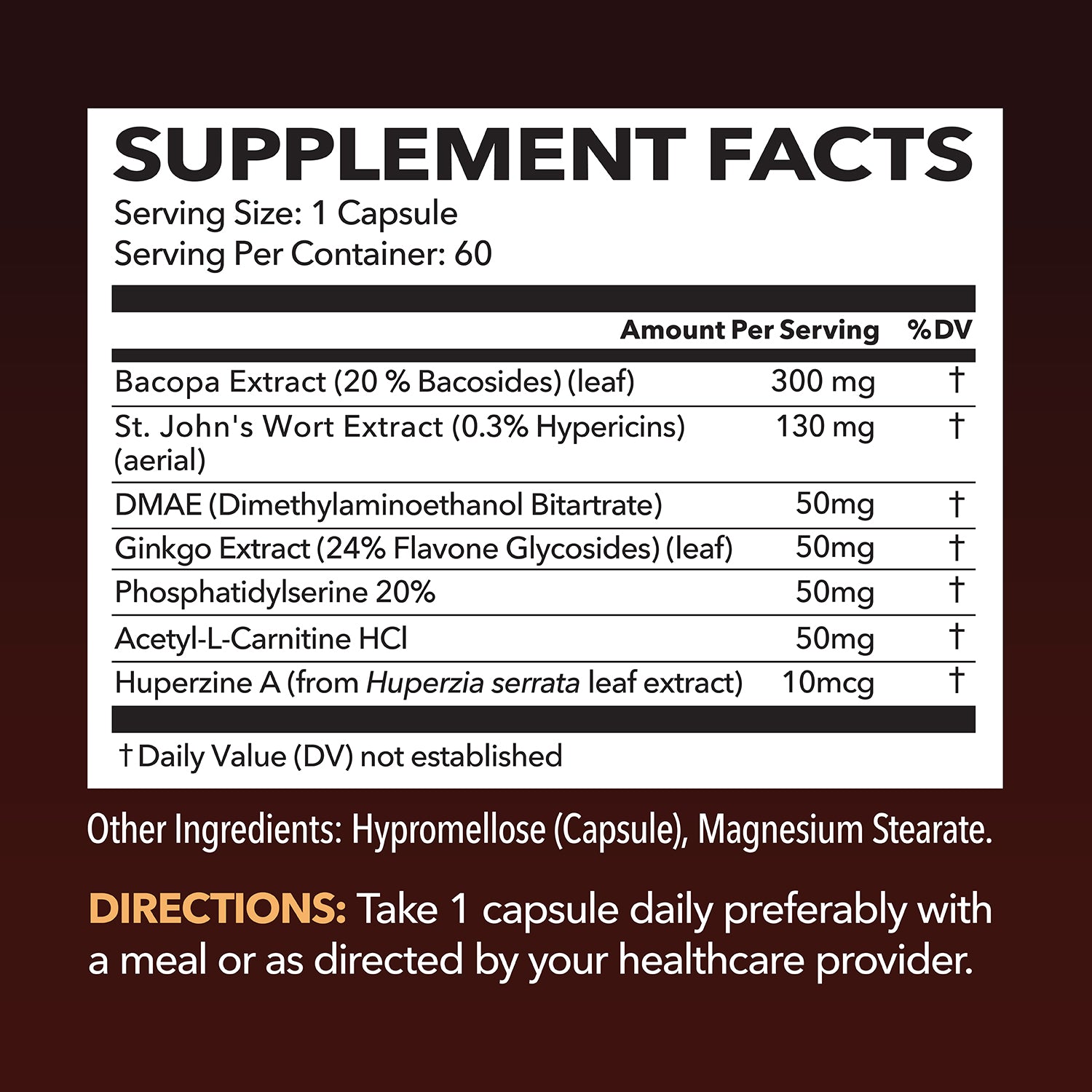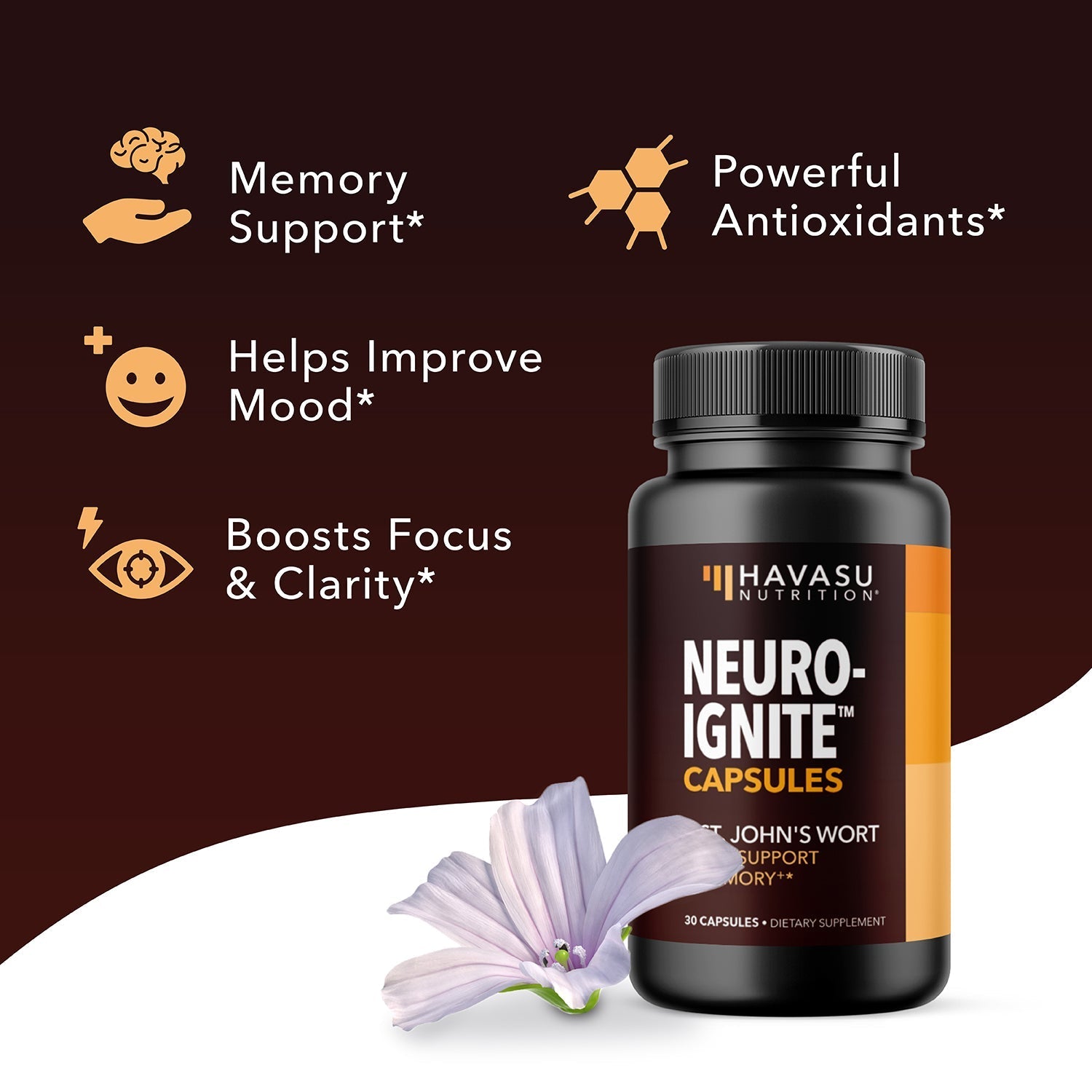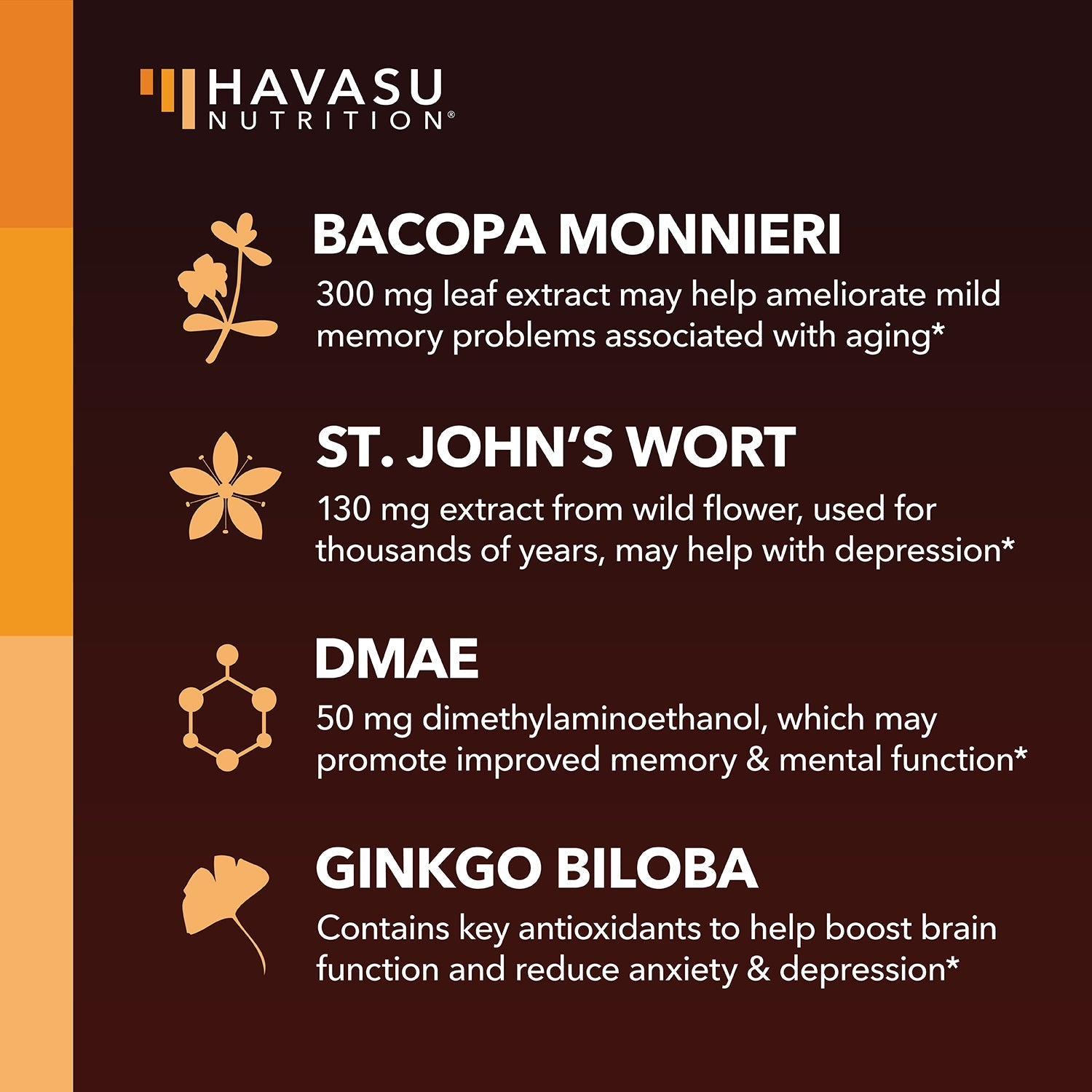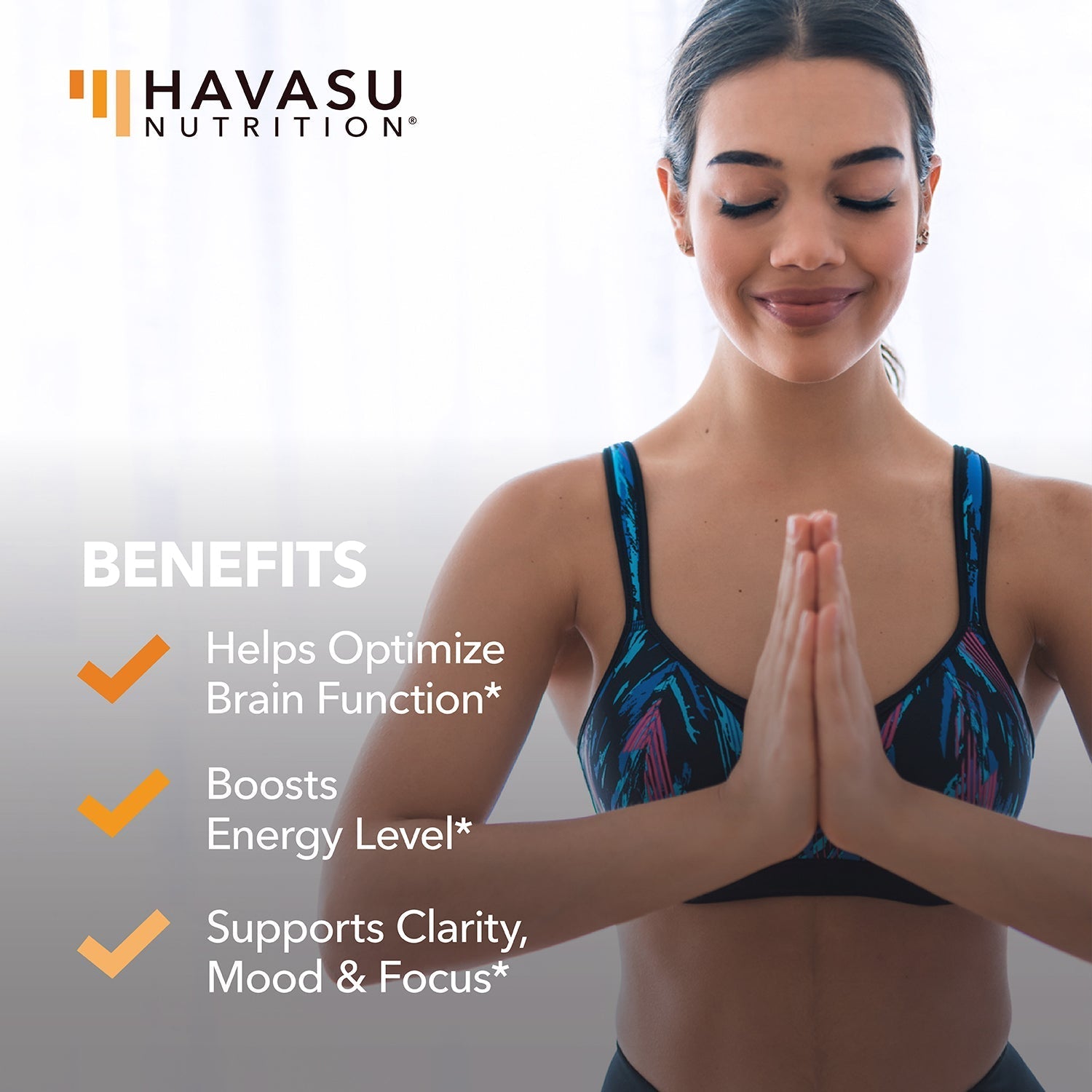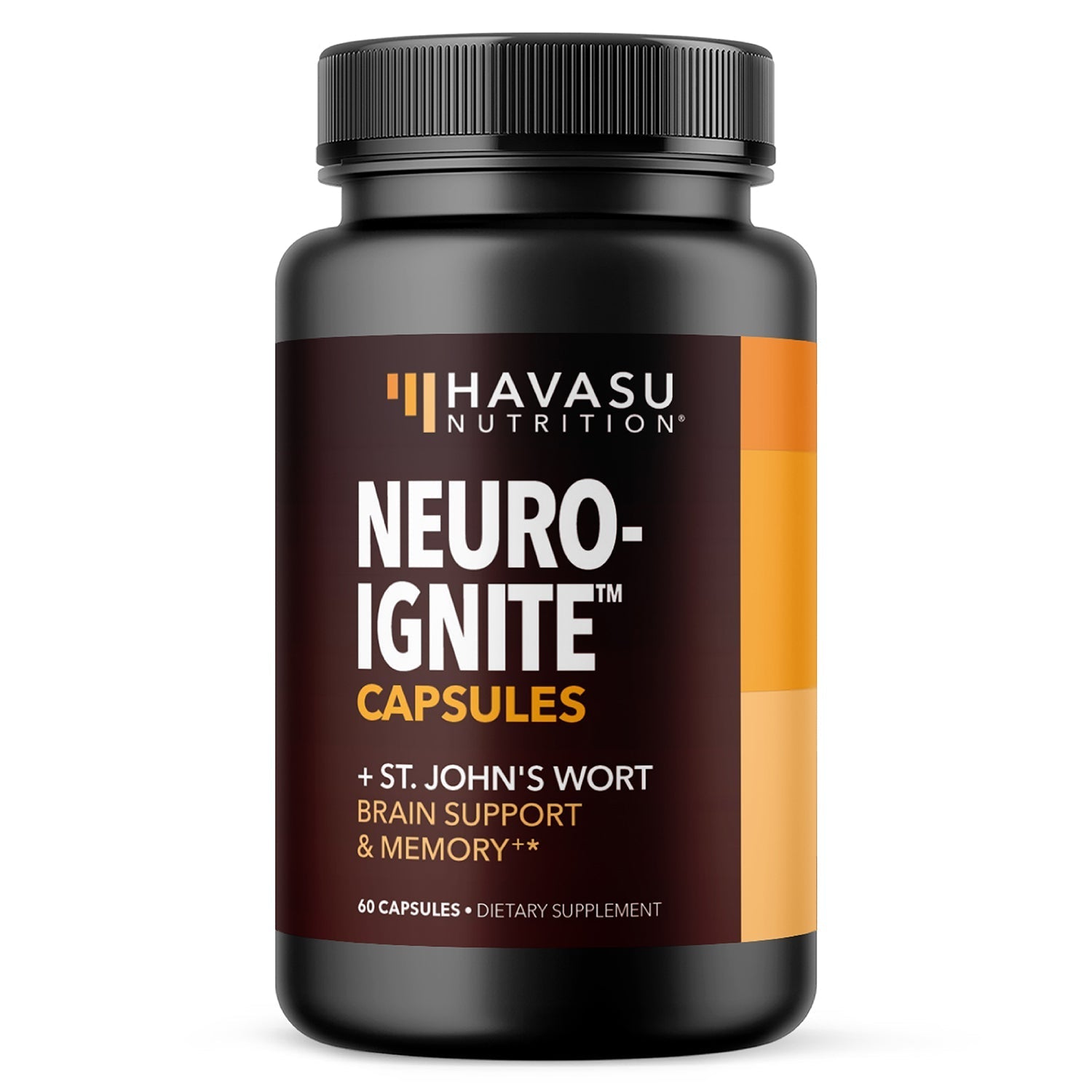 This caffeine-free mood booster helps you stay alert and focused without the jitters or caffeine crash; packed with natural brain booster supplements to support focus and concentration.
Take 1 capsule daily, preferably with a meal
Includes herbs clinically studied for mental performance†
Support focus and concentration †
130mg St. John's wort, 50mg ginkgo biloba and much more
Free shipping in the US on orders over $35!
BALANCE, FOCUS AND MOOD
Stay alert and focused without the jitters or caffeine crash
Support focus and concentration †
May boost mental performance†
Convenient once per day capsule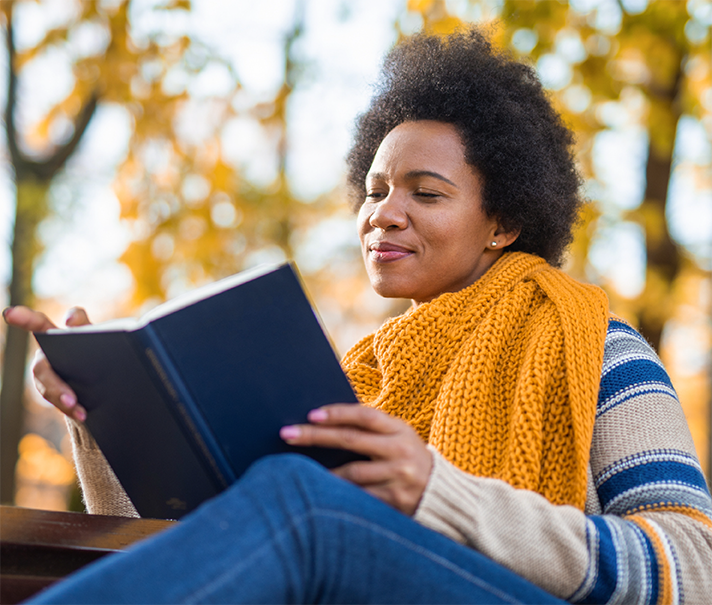 GMP certified
Price-match guarantee
Safe money when ordering with us
Hassle-free exchange
30-Day Money Back
3.51 Reviews
Customer satisfaction #1 priority
FREQUENTLY BOUGHT TOGETHER
Customer Reviews
Amazing natural brain booster!!
Chronic migraines have caused me to lose some cognitive function, such as concentration, memory, and processing. The doctor said I'd regain this function after my medicine was stable, but I didn't want to wait, so I looked for holistic options and found this. It works!! When I take it, I feel so much better. I tried an experiment where I didn't take it for a few days and my memory quickly deteriorated. It simply helps I'm not sure why or how, but it does.
It was perfect for my loved one.
This was purchased because my mother believes she is losing her mind. She's 81, yet she refuses to believe that elderly people suffer from memory loss. She went to her doctor and declared, "I must have Alzheimer's or dementia," as any little old lady would. The doctor did tests and concluded that it was simply old age and poor nutrition. She changed her diet, but nothing changed. I read several testimonials and decided to give it a try. A few weeks later, the lady is as sharp as a point. She even remembers English her second language, which she began to lose a few years ago due to a lack of practice . She now remembers everything she says or asks of me, which is fantastic for her and many other reasons. I'm happy the supplement did made some changes on her
I felt the improvement
Even if I didn't get to utilize the entire bottle because it was taken over by my daughter, I can still declare that I'm reclaiming my identity. After getting home from work, I cooked, cleaned, and baked all at the same time. For a long time, that has not been the case. I'll be back on the fitness track soon. I am employed.
Pill that knows no limit
So this is the closest thing I can find to a Bradley Cooper boundless pill.I've been taking these every morning before breakfast for the past year.I have trouble focusing, staying on track, and occasionally with remembering. Pros - I actually notice a significant difference when taking the pills - Time slows down and everything has a cool fuzzy bright Instagram light to them while you see yourself being so productive that a montage starts playing not really but that would be cool - They don't have a bad aftertaste - They give you so many chances at success I adore this brand. Cons - I honestly haven't come across any yet. These have only made my life better.
After 6 months of use, the effects are still good.
I've been using this stuff for a few months now. At work, I always had "brain fog" in the afternoon. Only a little coffee helped. I experimented with dietary adjustments such as eating less sugar, avoiding Nutrasweet, limiting carbohydrates, and obtaining more sleep. Those adjustments helped a little. I also come from a family with a history of dementia. I've looked into and tried a variety of goods. Money was spent on "snake oil" goods that promised miraculous results. This product has shown to be beneficial to me. It doesn't make you tremble or make you feel nervous. I still drink coffee, but I avoid sugars, carbohydrates, and diet goods. I get 7-8 hours of sleep each night and modest exercise 2-3 times a week. Combining those strategies with NeuroIgnite has proven to be beneficial. The way people react to these supplements differs from person to person. I hope it works for you as well.
HAVE A QUESTION? GREAT, ASK US!
Havasu Nutrition's NeuroIgnite capsules remain the leading vitamins for the brain because of the comprehensive health benefits they offer. Our vegan capsules are infused with Bacopa Extract, St. John's Wort Extract, Ginkgo Extract among others and are meticulously put together to give you the brain boost you need.
When it comes to brain vitamins, Havasu Nutrition's NeuroIgnite Capsules would definitely be the most convenient and the most efficient. We have infused a brain-boosting blend that works! Experience better memory, better focus and improved mood.
Havasu Nutrition's market-leading vitamins for brain, the NueroIgnite Capsules, has 50 mg of Ginko Biloba extract which contains key antioxidants that help boost brain function and help reduce anxiety and depression.