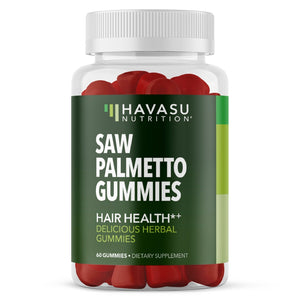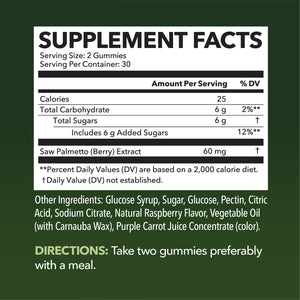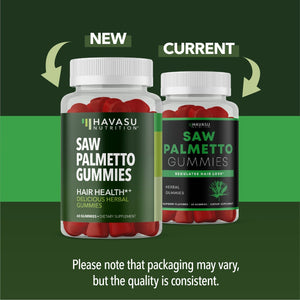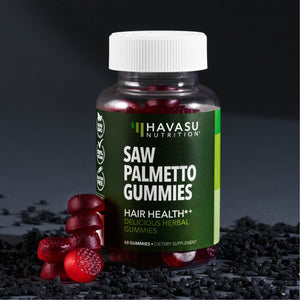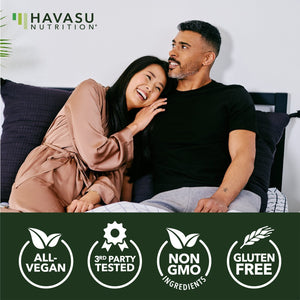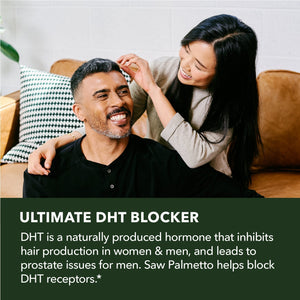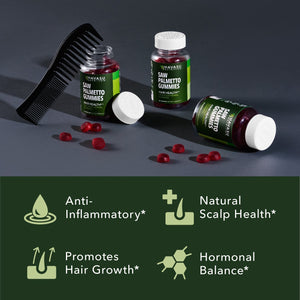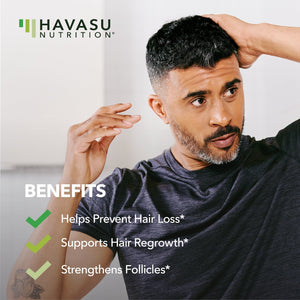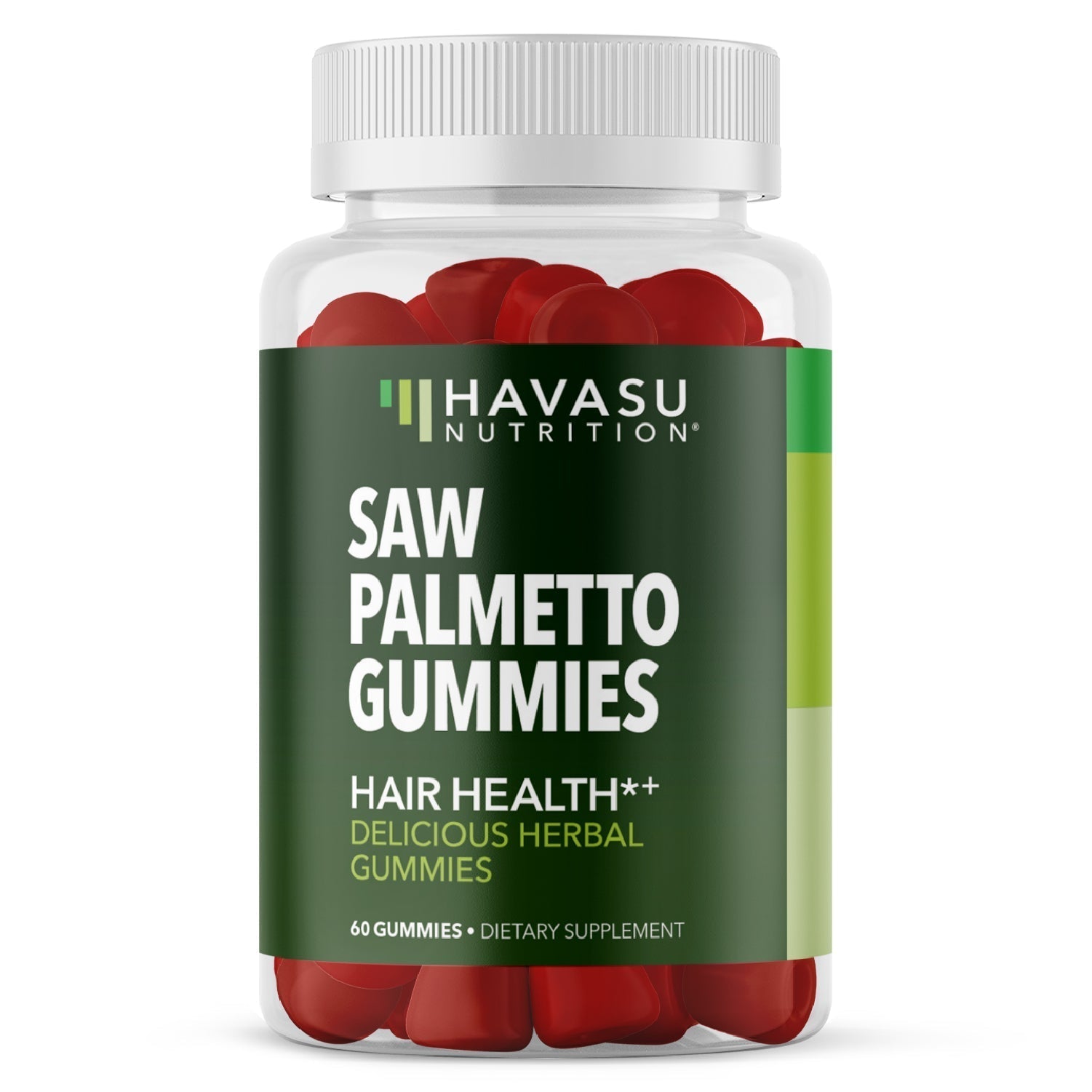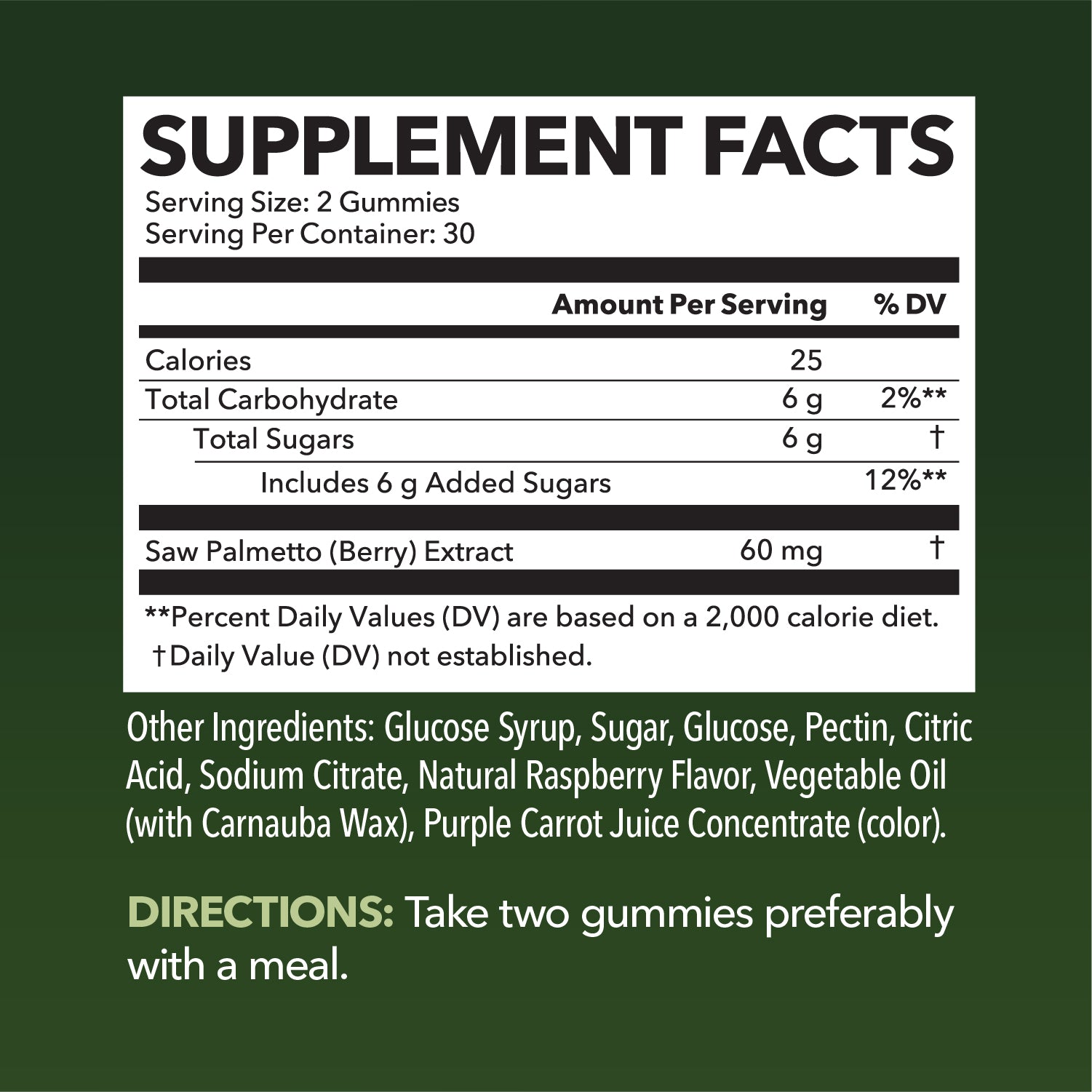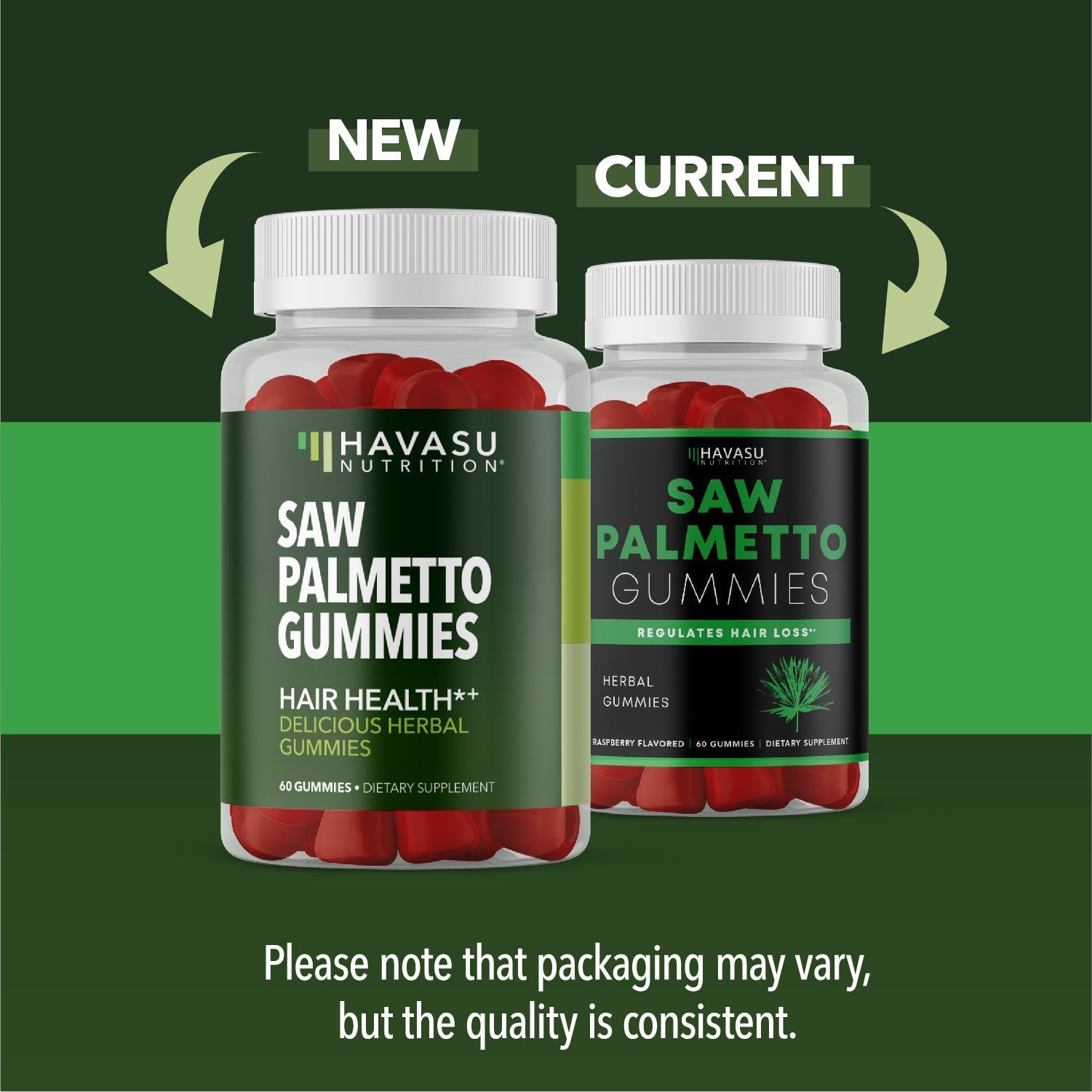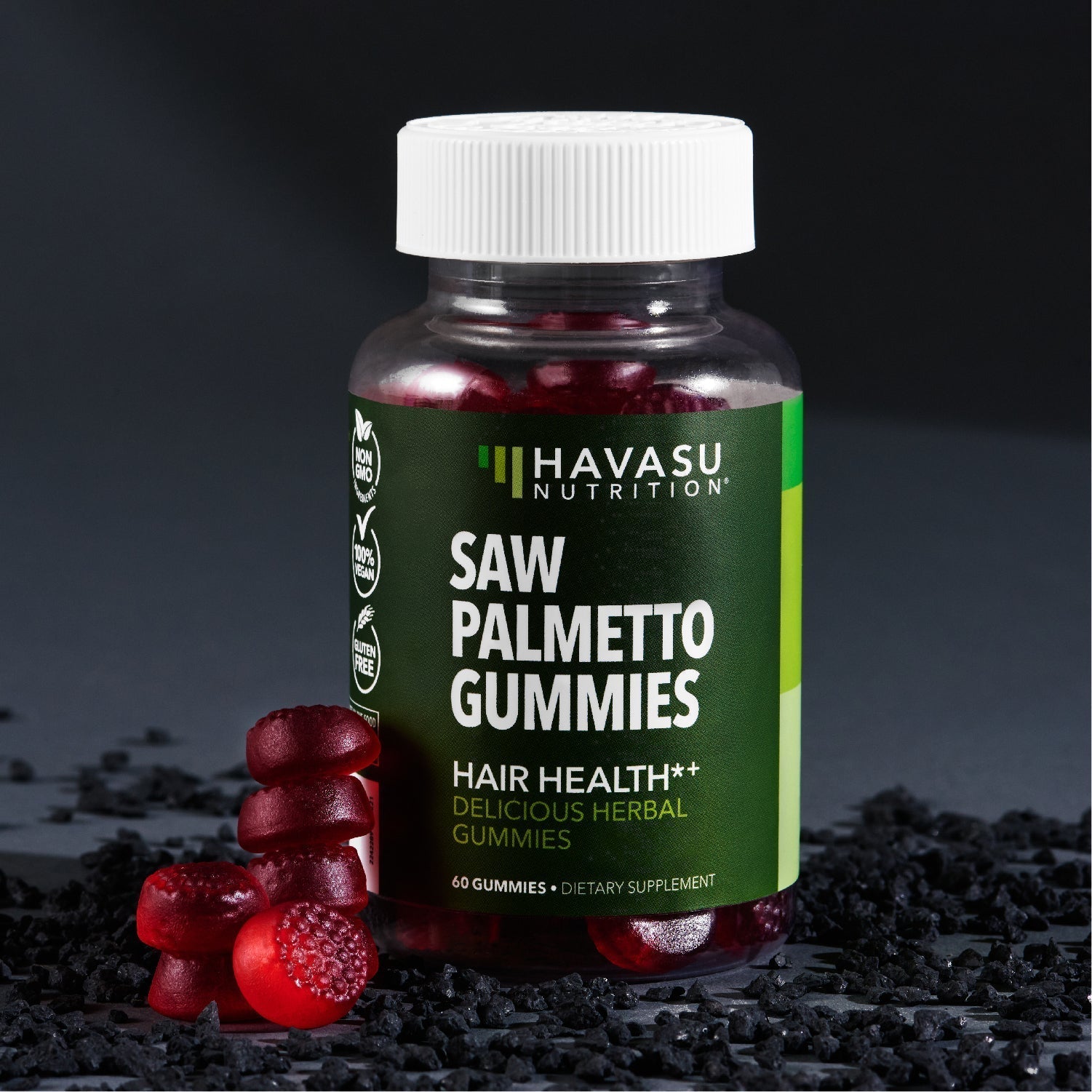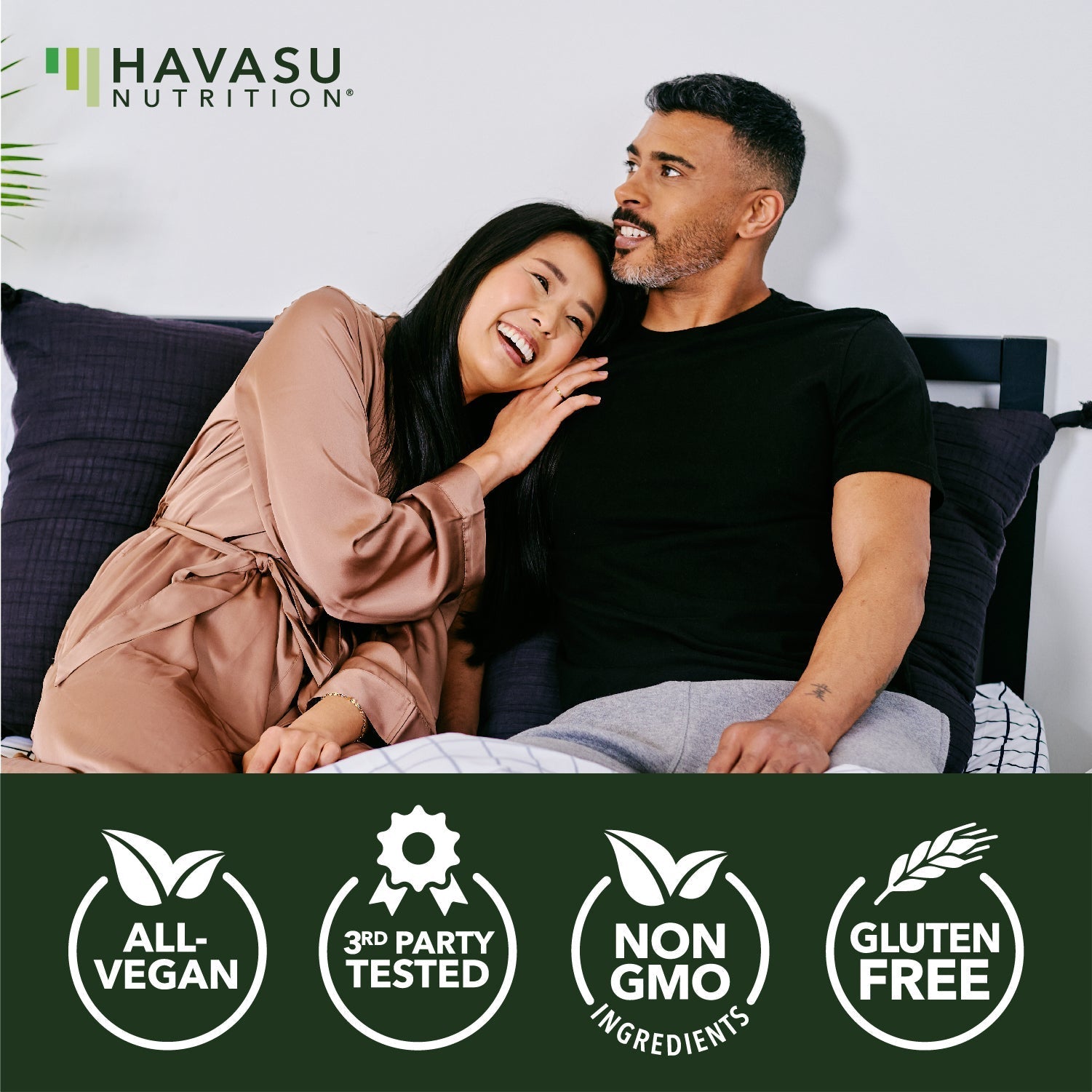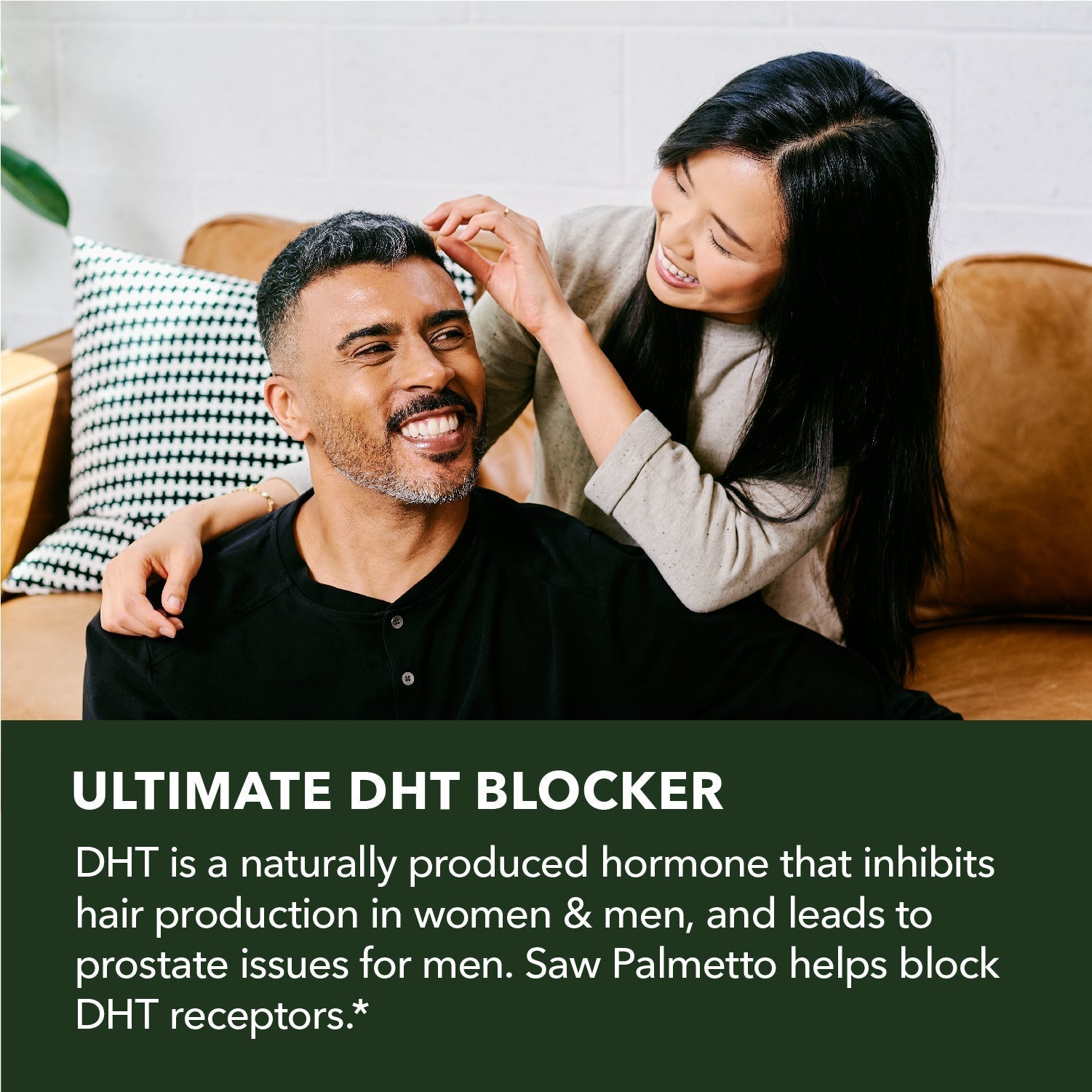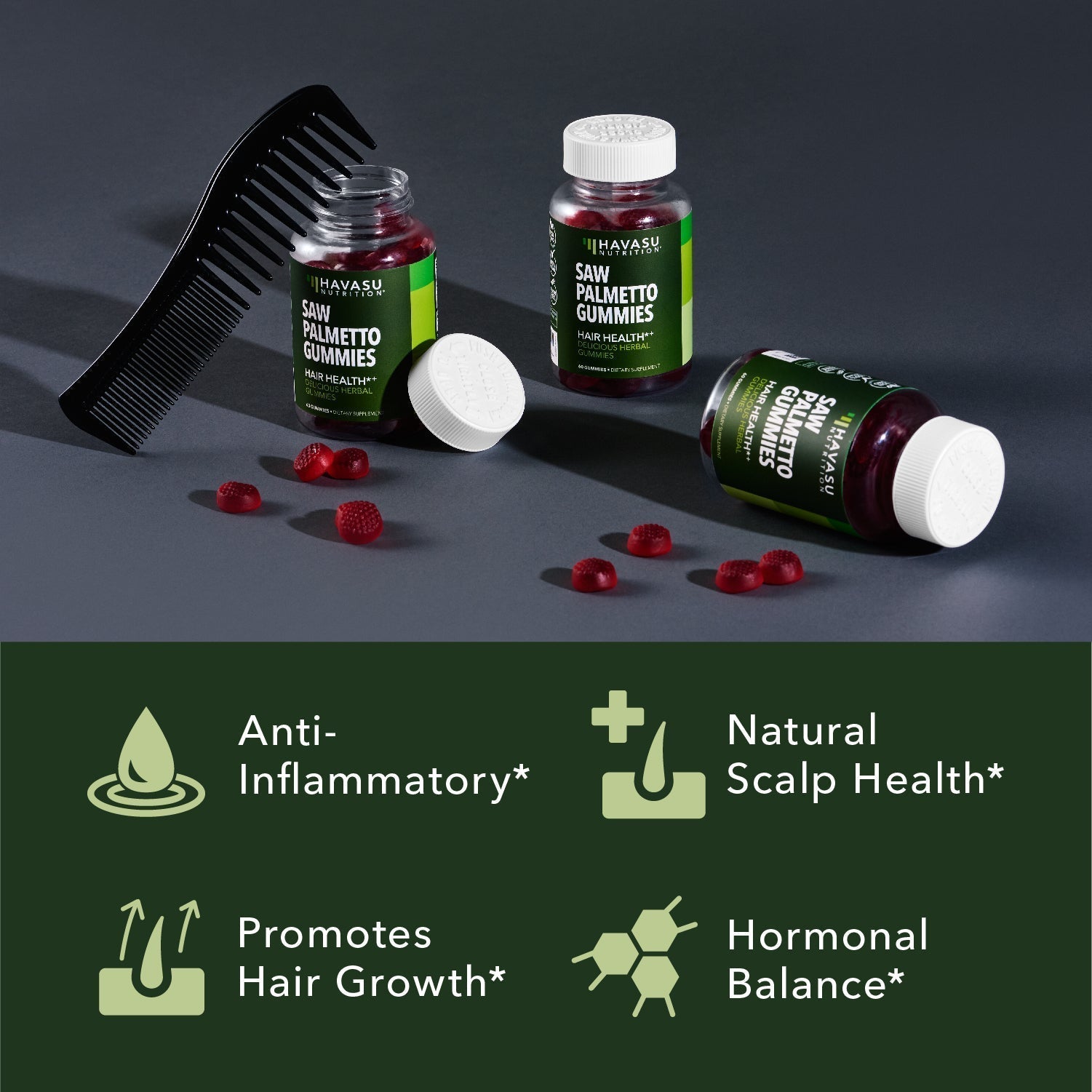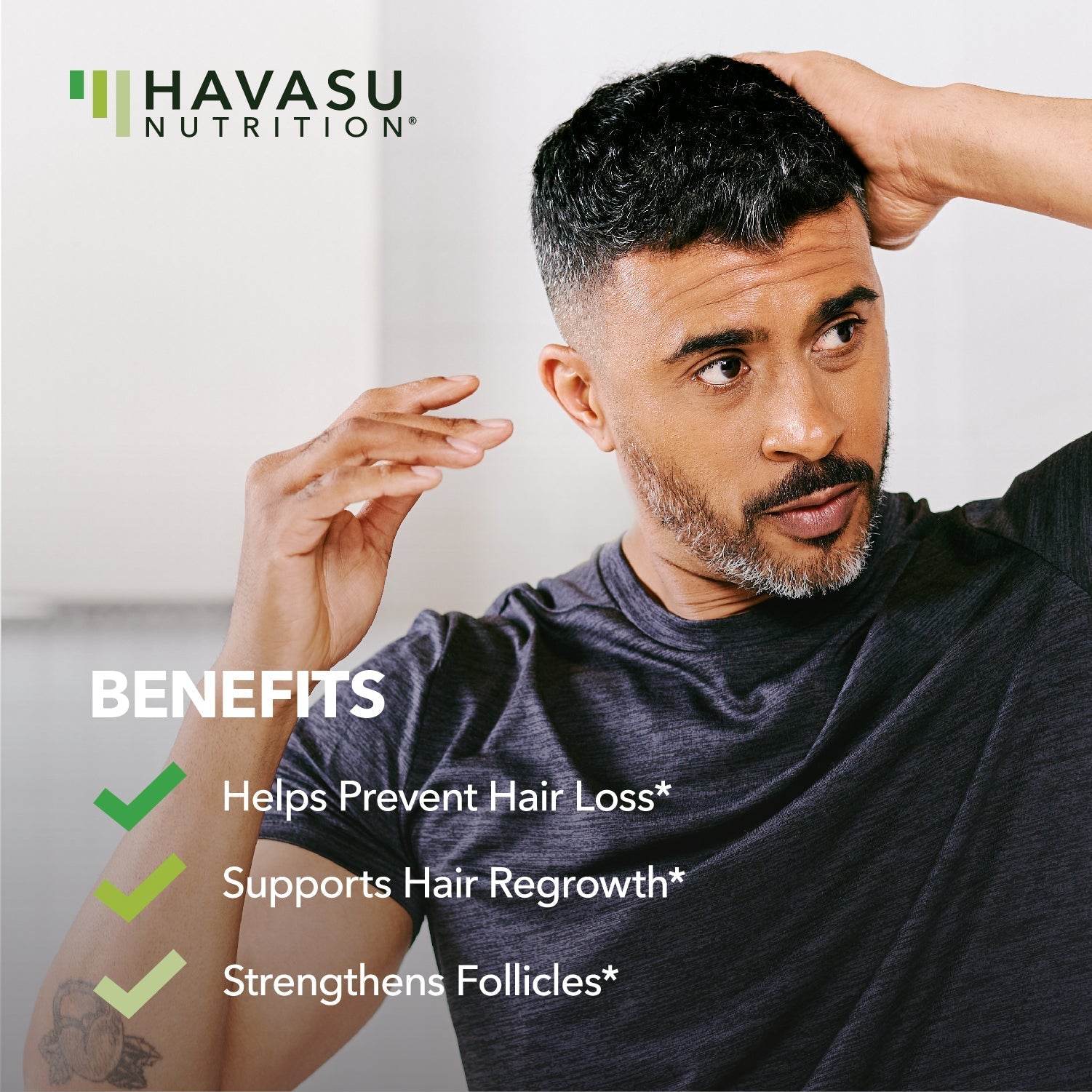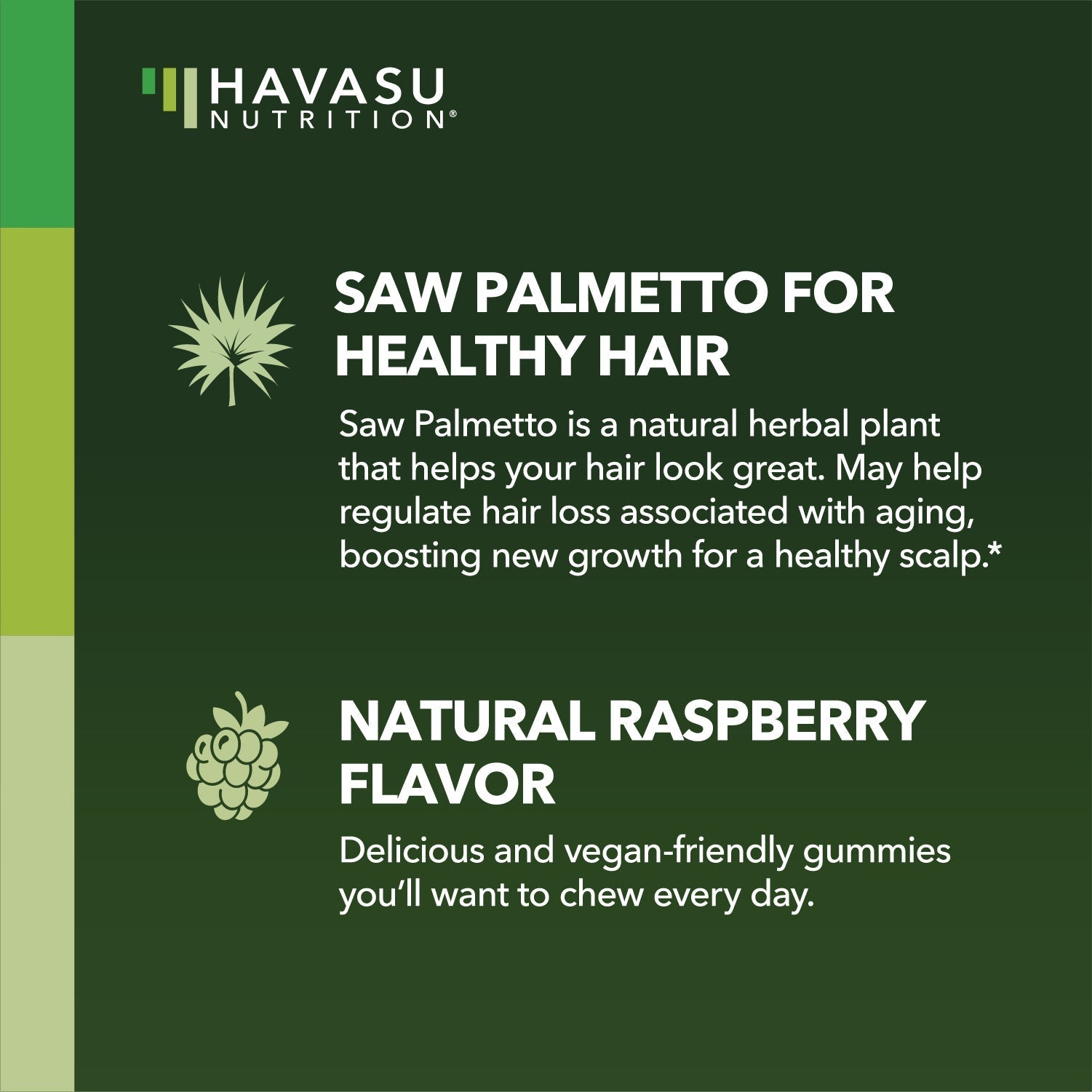 Saw Palmetto Gummies, Raspberry Flavor
MORE THAN JUST A YUMMY GUMMY  
These delicious gummies are infused with 60 mg of potent saw palmetto berry extract that works fast and hard to enhance urinary and prostate health. Regain control with superior prostate function and sleep deep through the night without having to get up to visit the bathroom several times.  
Urinary health is a fundamental part of aging, and these gummies have been specifically formulated to help you age flawlessly with a delicious daily health boost.  
Take two gummies daily, preferably with a meal or as directed by your health provider.
DID YOU KNOW?

Saw Palmetto extract is derived from the Serenoa repens tree and has been used as a powerful agent for hair health, especially for mature men and women.
Free shipping in the US on orders over $35!
PROSTATE, URINARY AND HAIR HEALTH
Feel stronger and in control with these convenient Saw Palmetto gummies—your daily, raspberry flavored health support.
Supports prostate and urinary health †
DHT blocker for healthier hair †
Reduces bathroom trip frequency †
Helps decrease pain with urination †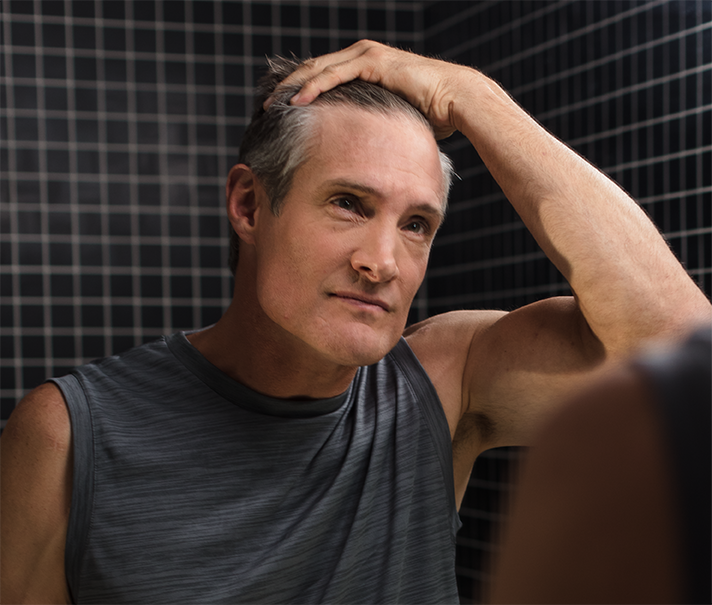 GMP certified
Gold standard in product quality and safety
Price-match guarantee
Safe money when ordering with us
Hassle-free exchange
30-Day Money Back
4.86 Reviews
Customer satisfaction #1 priority
FREQUENTLY BOUGHT TOGETHER
Customer Reviews
Buen trabajo.
Uso muchos de los productos.
Good deal.
My hair has been feeling more full since they were shipped quickly. Gonna keep taking them.
Great price for high quality ingredients.
Great price and great quality.
It works.
I saw a slight improvement in hair growth when I used it for a month. Will use for the next couple months and hope to see more results.
I stopped my hair from falling out with 2 bottles a day.
I was losing my hair. I took 2 days and 2 nights. My hair did not fall out.
HAVE A QUESTION? GREAT, ASK US!
Our Saw Palmetto Gummies are meticulously formulated to help balance hormone levels, improve prostate health and boost hair health all made possible by a delicious gummy!
Just like any other dietary supplement, our Saw Palmetto gummies may introduce certain side effects such as mild headaches and nausea when taken improperly. We highly advise our customers to follow the recommended daily dosage (TWO gummies pe day) or as directed by their healthcare provider.
Two gummies a day would be enough! Saw palmetto is a potent DHT blocker and we have infused 60 mg of its extracts in each serving to give you what your body needs for a whole day. Havasu Nutrition discourages overindulging in any of our products as this may yield to health issues.