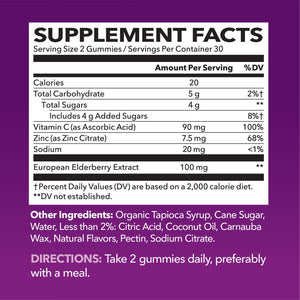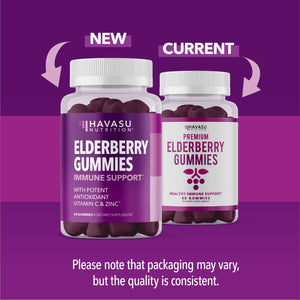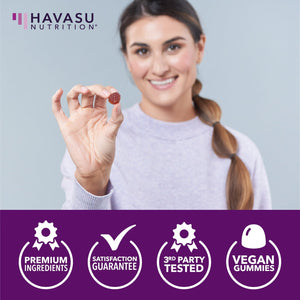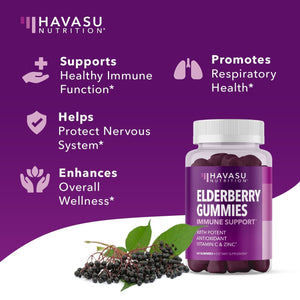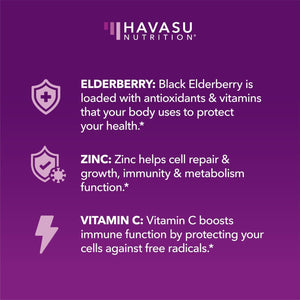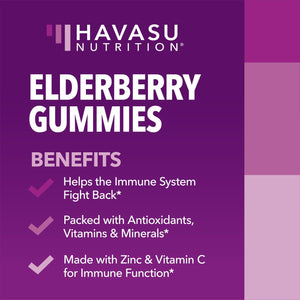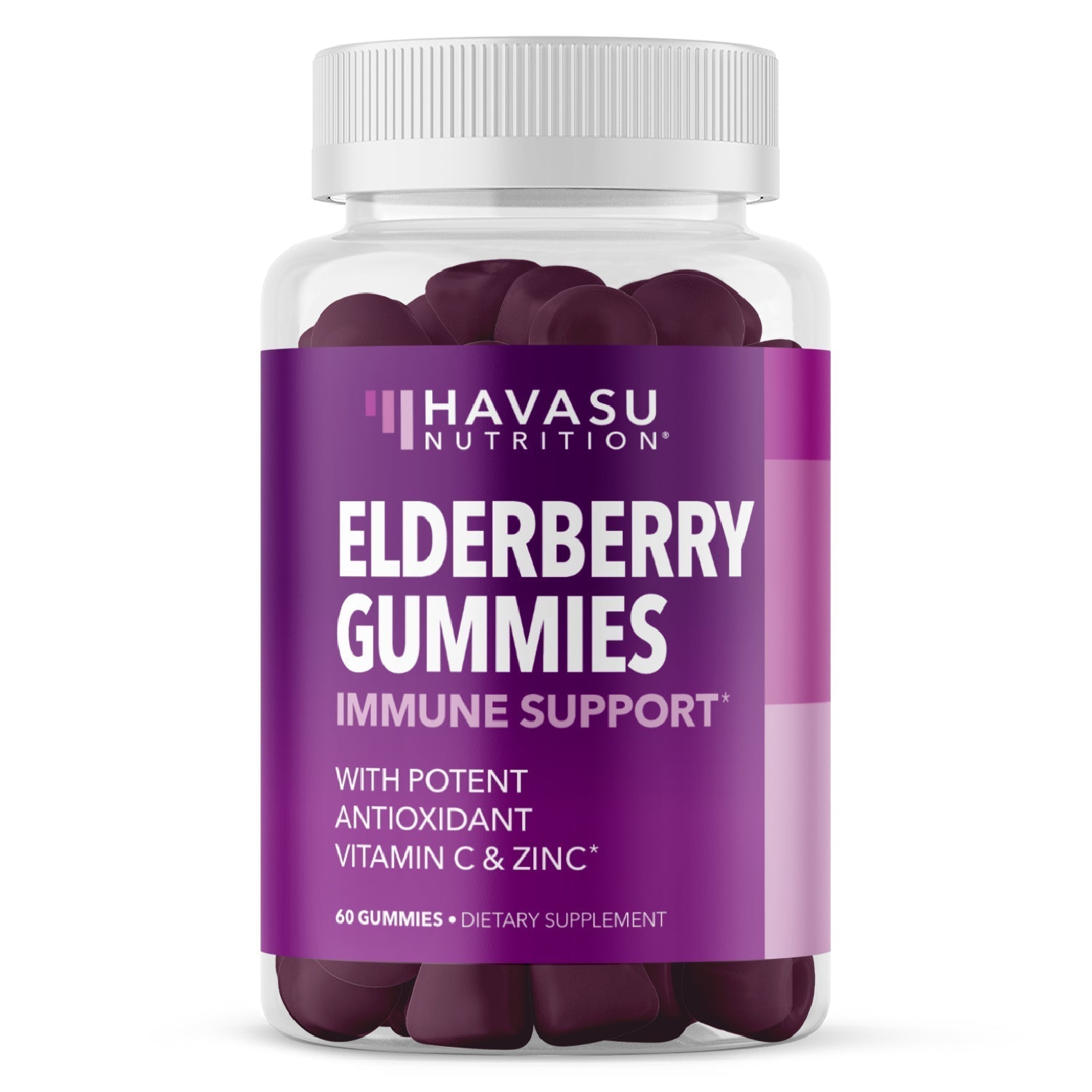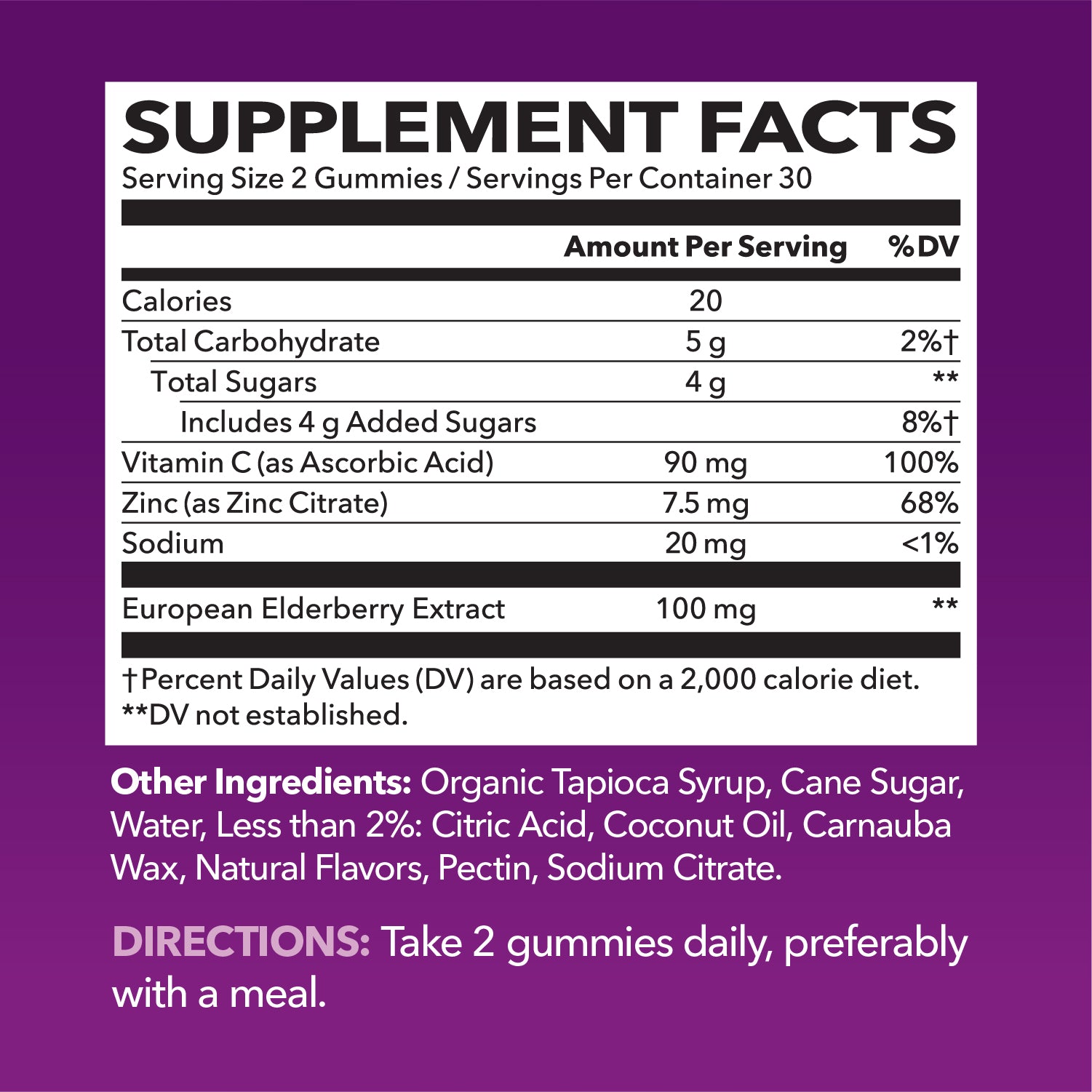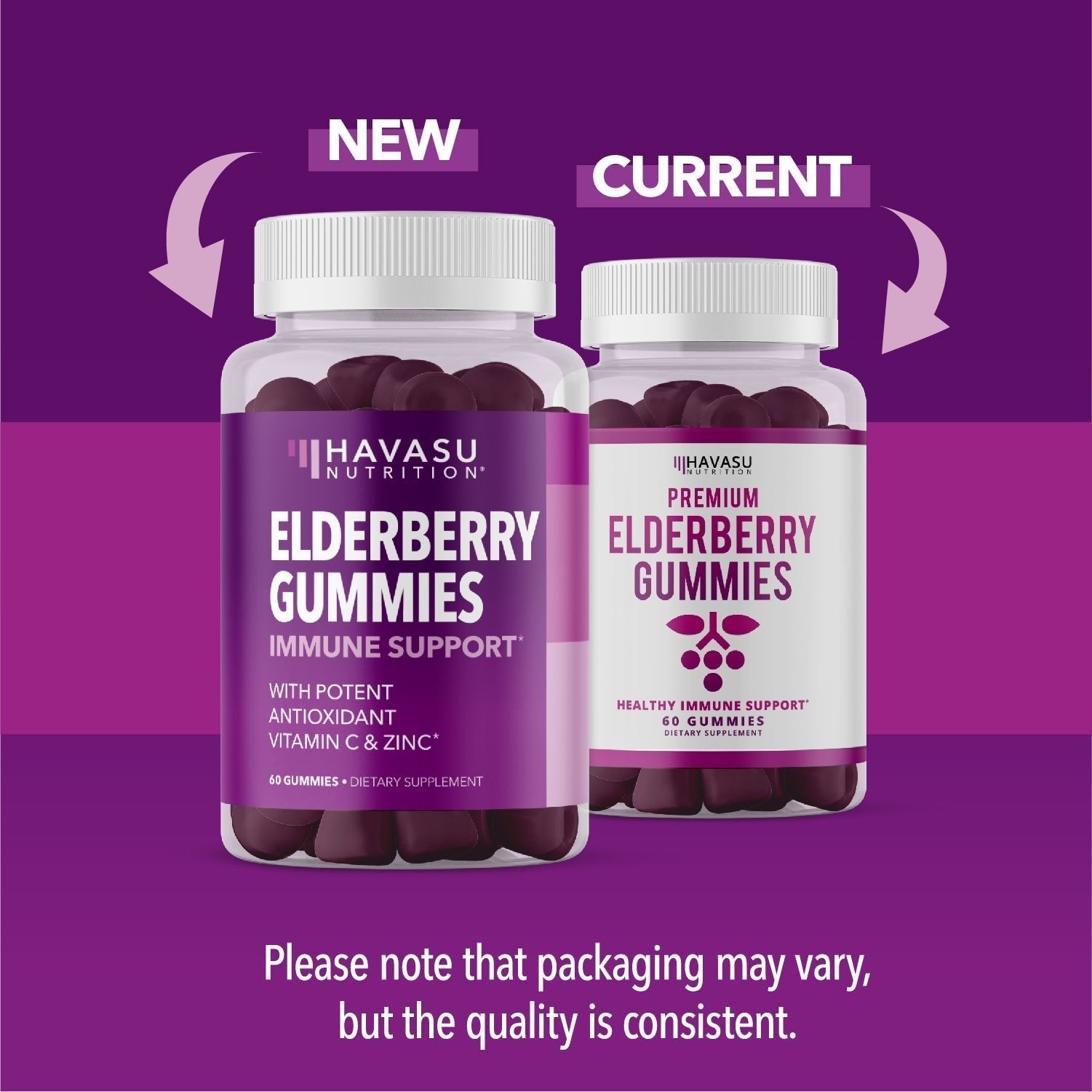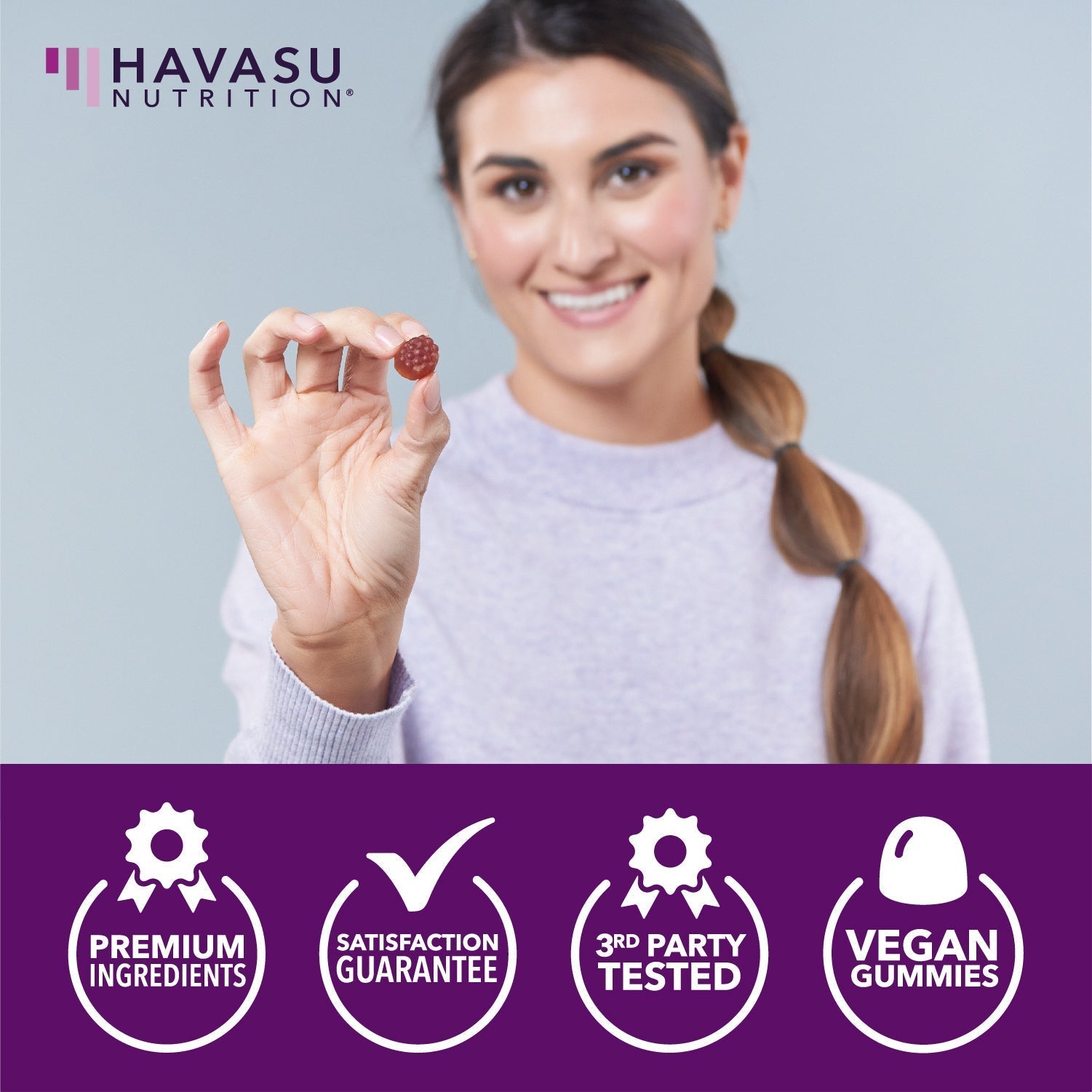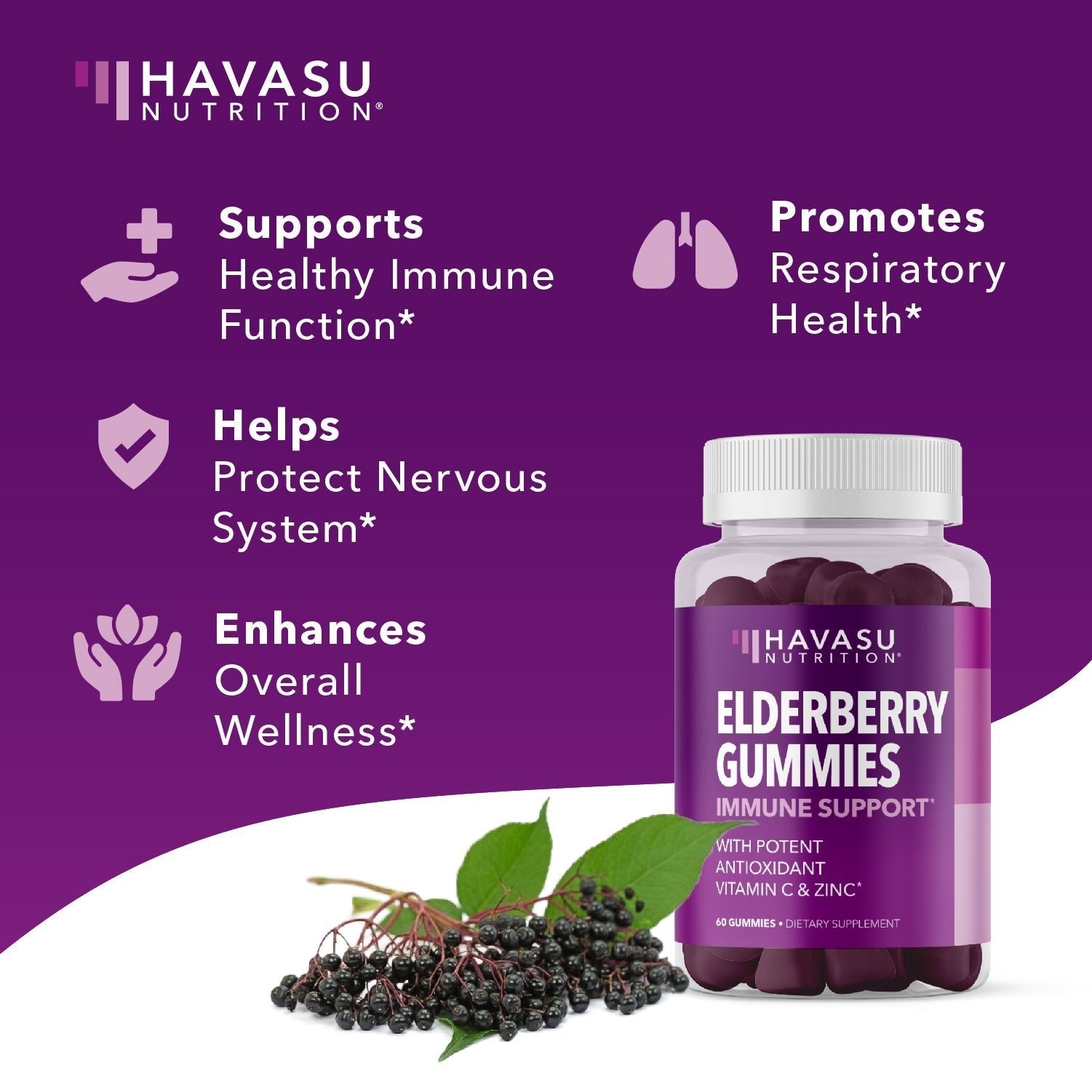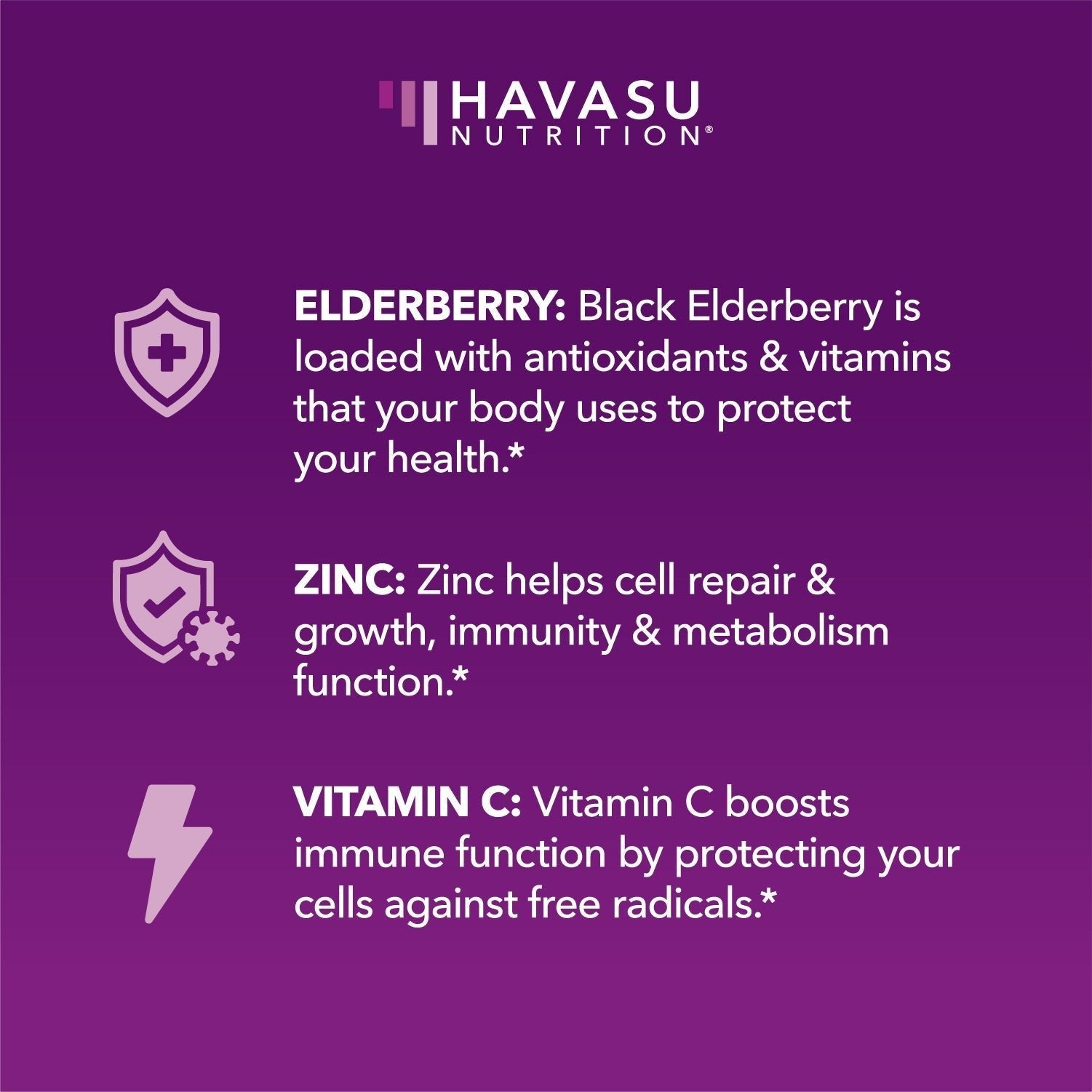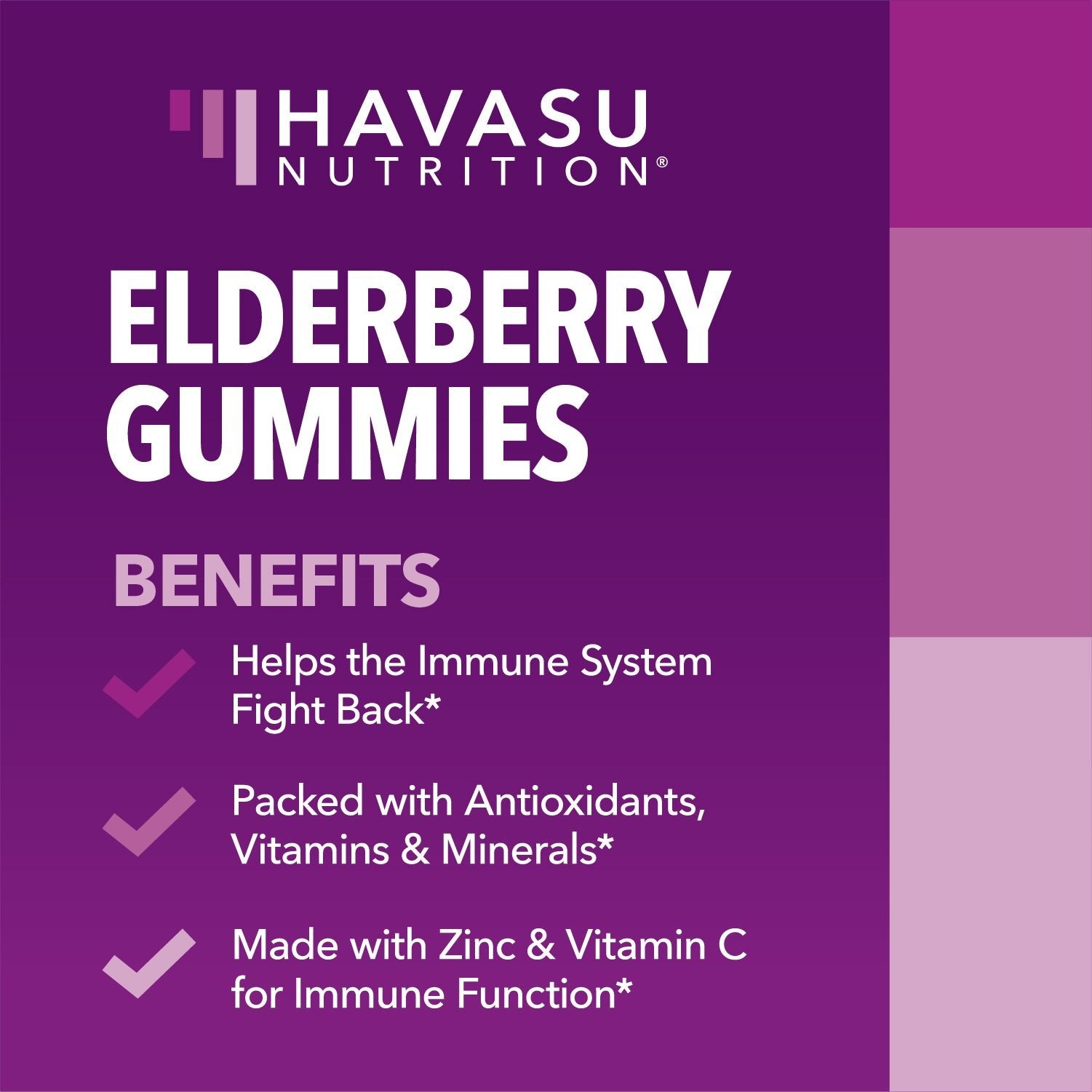 Elderberry Gummies for Adults, Elderberry Flavor
Elderberry berries and flowers are naturally packed with antioxidants and vitamins that may boost your immune system. This natural herb could help reduce inflammation caused by unwanted germs, reduce stress that is caused by worrying about sickness, and help ease seasonal symptoms.
Take 2 gummies, preferably with a meal
Elderberries have naturally occurring anthocyanins that provide good antioxidant support †
Antioxidants can help neutralize free radicals, promoting good overall health †
Free shipping in the US on orders over $35!
ELDERBERRY BERRY EXTRACT FOR IMMUNE HEALTH
Naturally packed with antioxidants and vitamins that may boost your immune system
Helps neutralize free radicals †
May support immune function †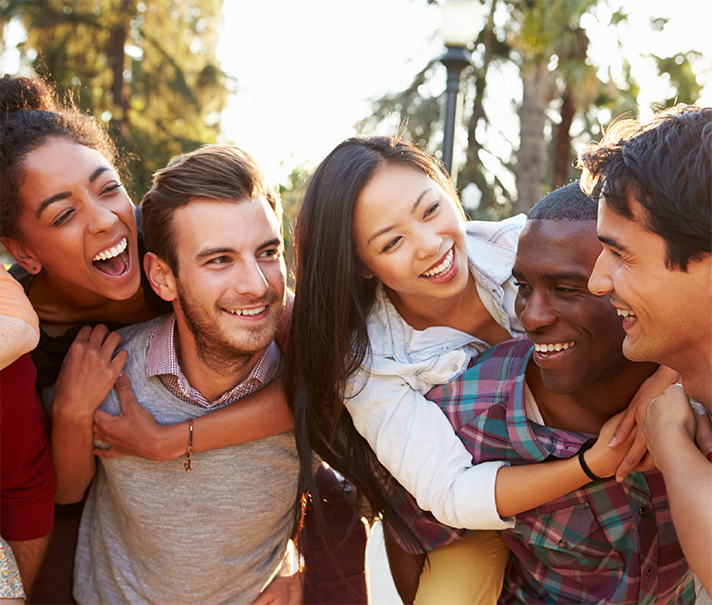 GMP certified
Gold standard in product quality and safety
Price-match guarantee
Safe money when ordering with us
Hassle-free exchange
30-Day Money Back
4.92 Reviews
Customer satisfaction #1 priority
FREQUENTLY BOUGHT TOGETHER
Customer Reviews
Elderberry is a fruit.
The Elderberry gummies are one of the better tasting I have tried.
Elderberry gummies are wonderful.
I use this product for immune support because I am immune compromised.
Very good.
I liked the product very much.
It works great and we love it!
The quantity is good as well.
What's not to like?
The gummy is great and has elements.
HAVE A QUESTION? GREAT, ASK US!
Elderberry benefits adult health by promoting stronger immune function, better respiratory health and enhanced overall wellness. Havasu Nutrition's Elderberry Gummies for Adults are packed with high levels of antioxidants, vitamins, and minerals for maximum health support.
Take no more than TWO gummies per day, preferably with a meal or as directed by your healthcare provider.
Elderberry supplements are good for your immune system as they boost your body's natural defense mechanisms. Derived from natural ingredients, Elderberry Gummies are also designed to counter inflammation, reduce stress and rid your body of free radicals.