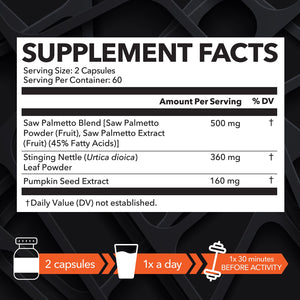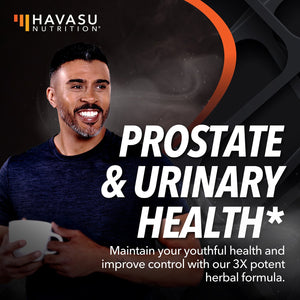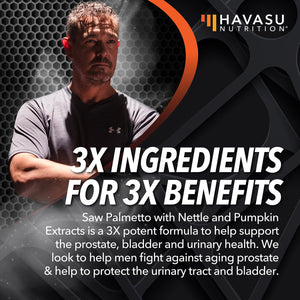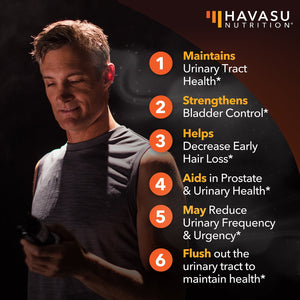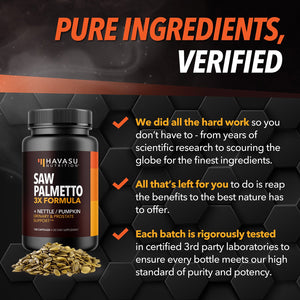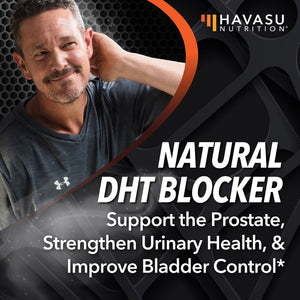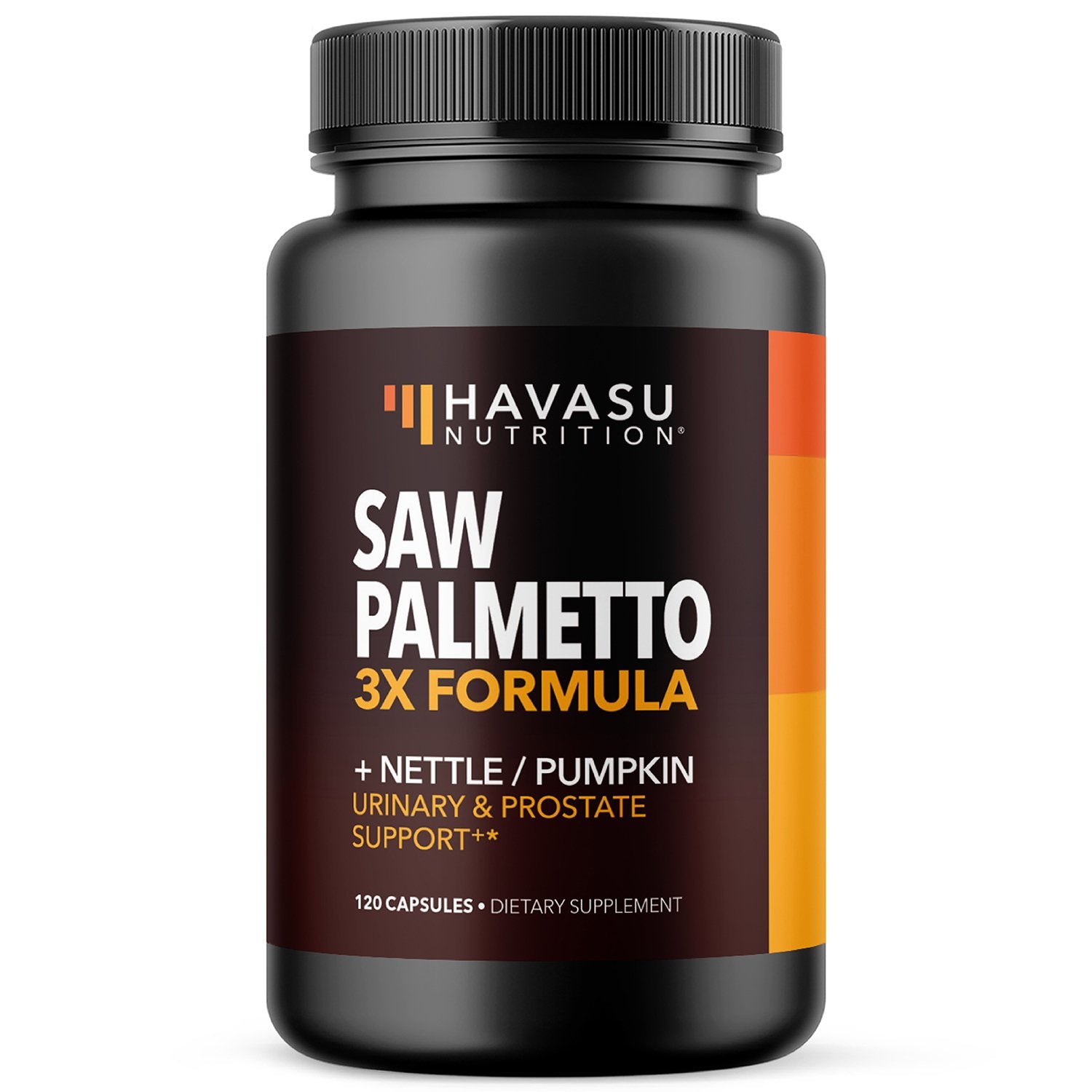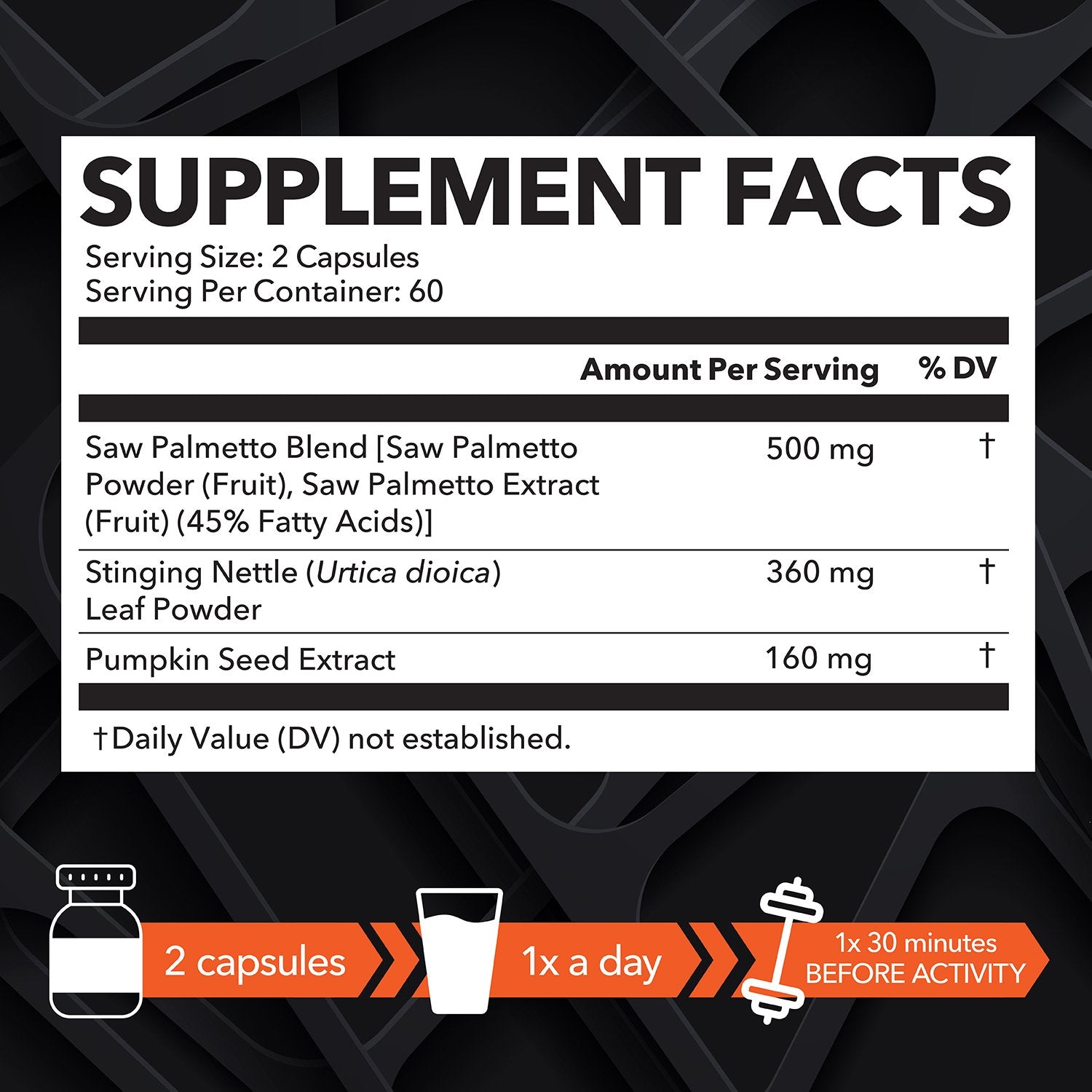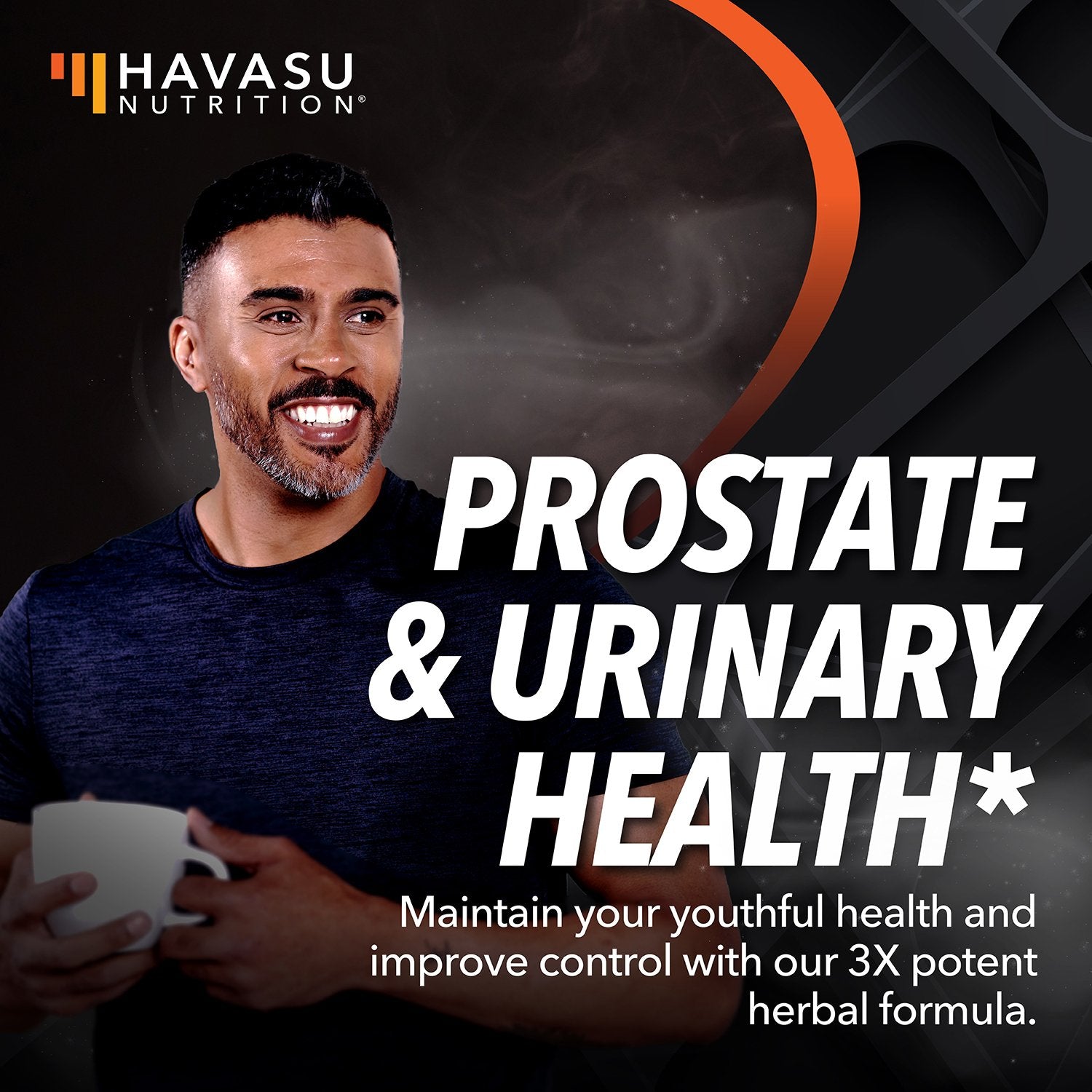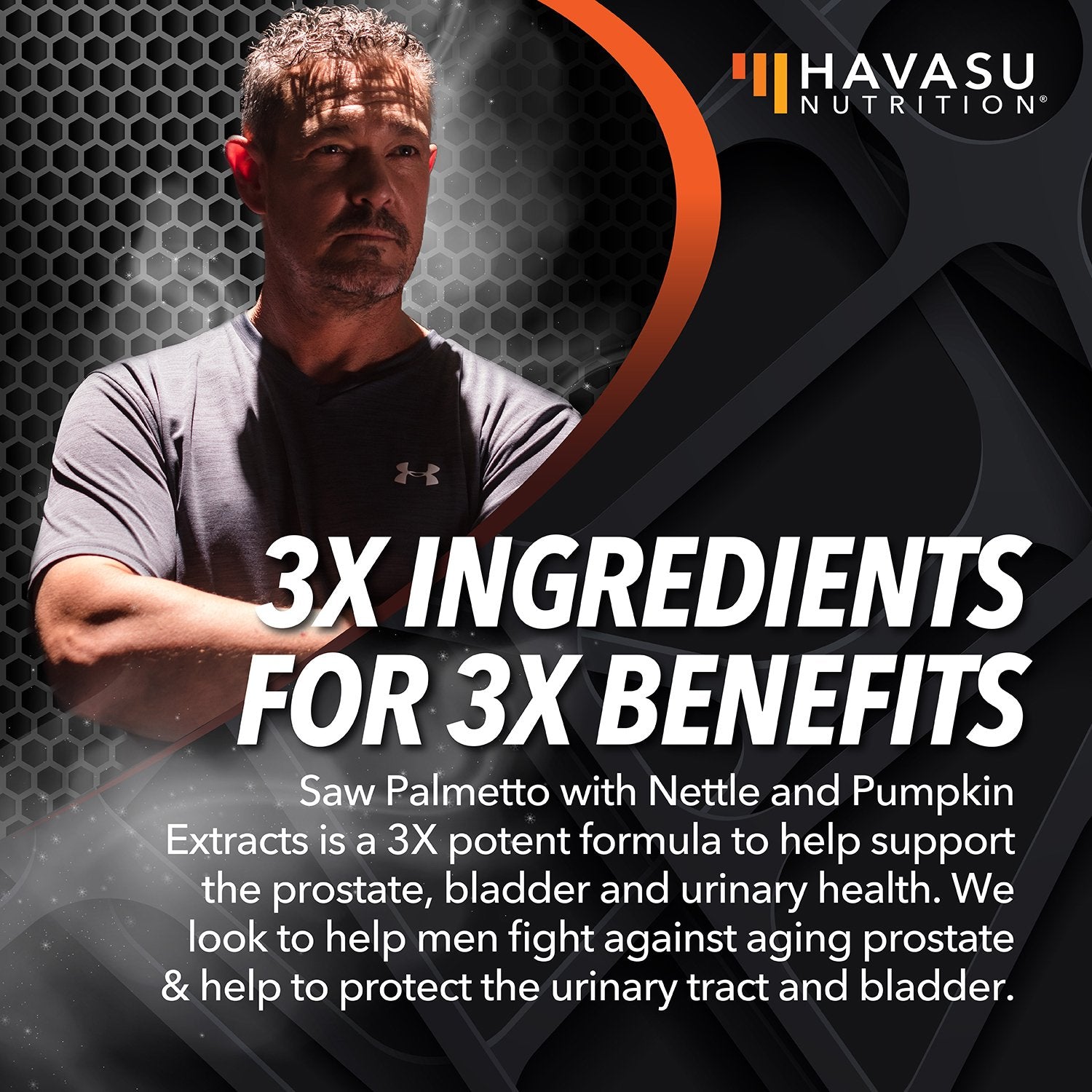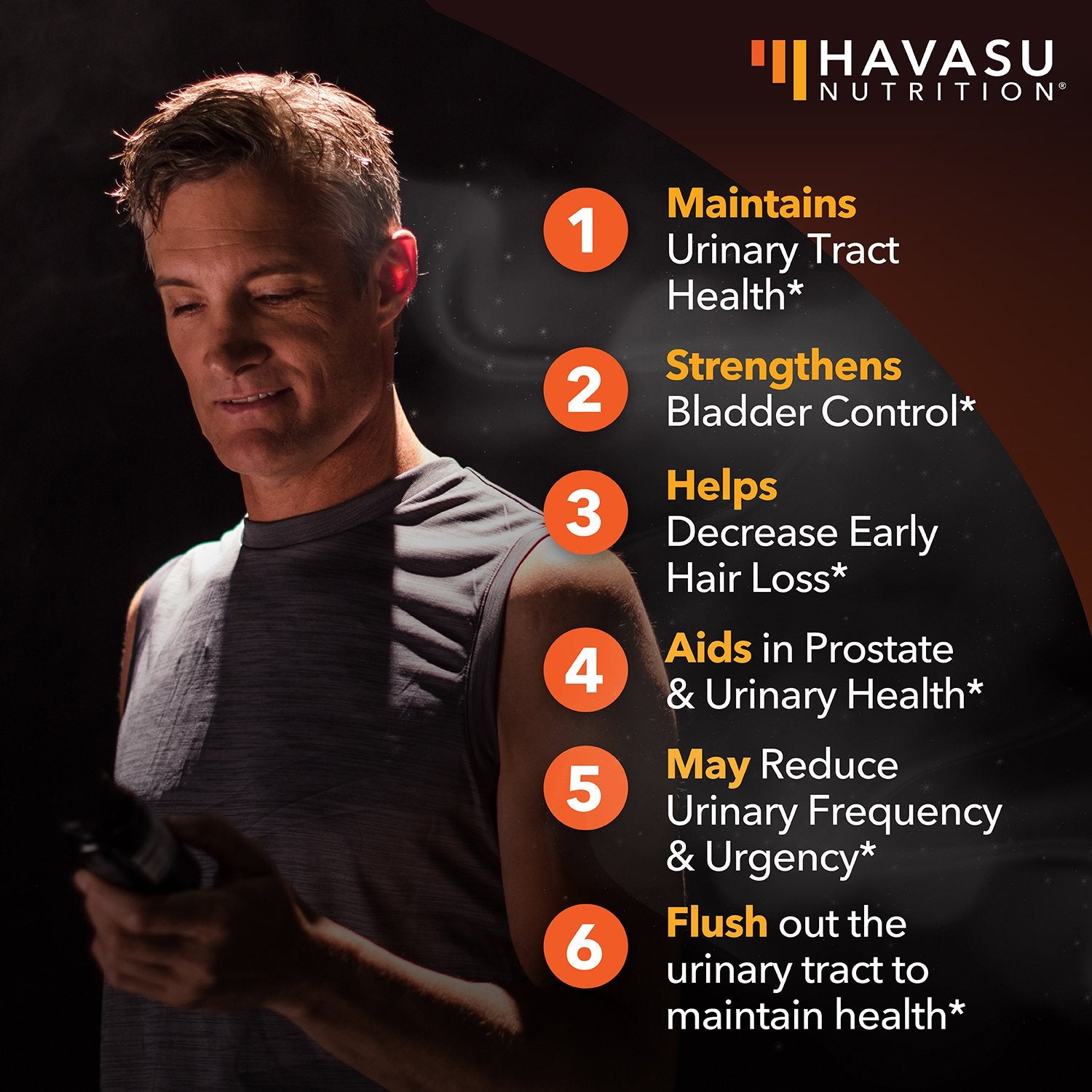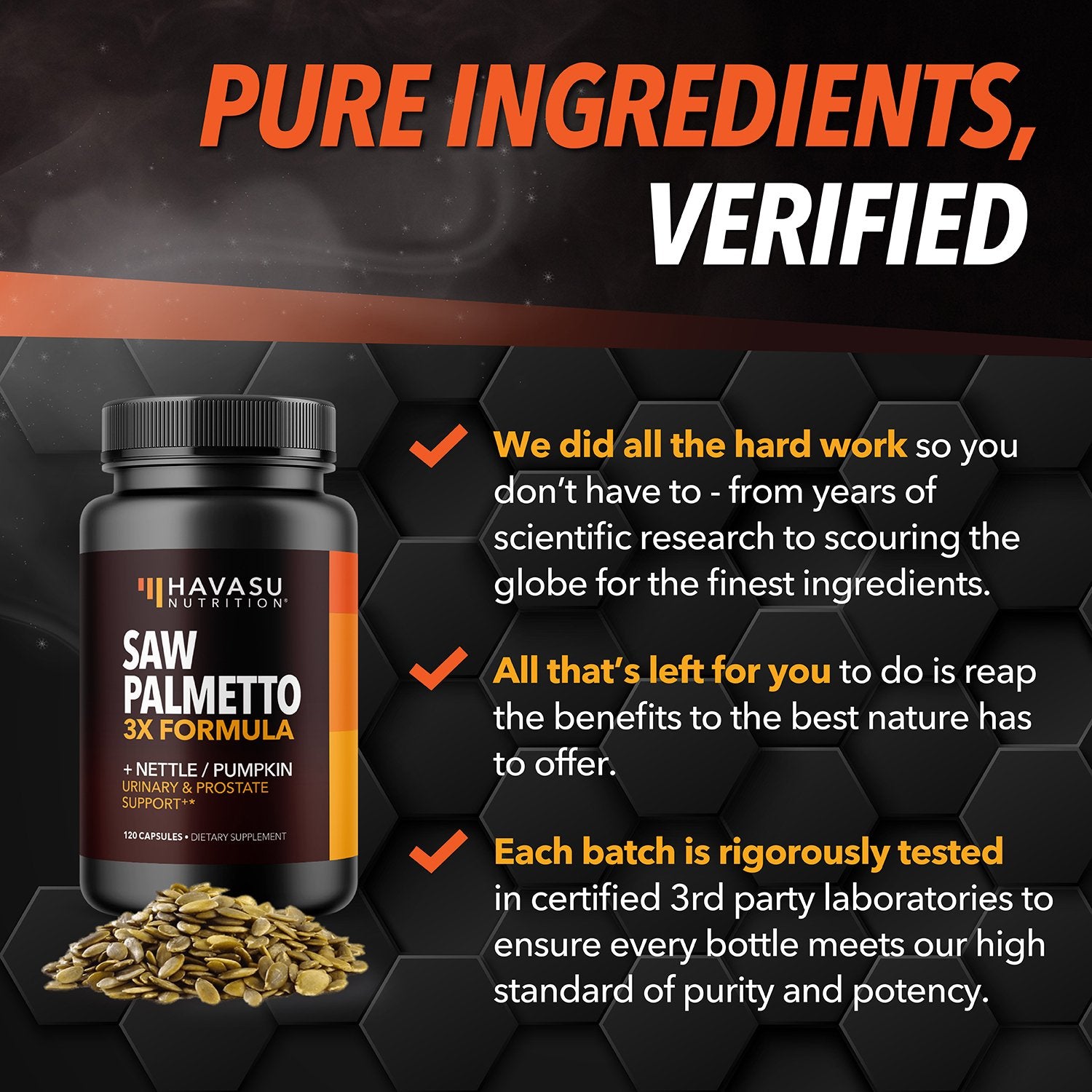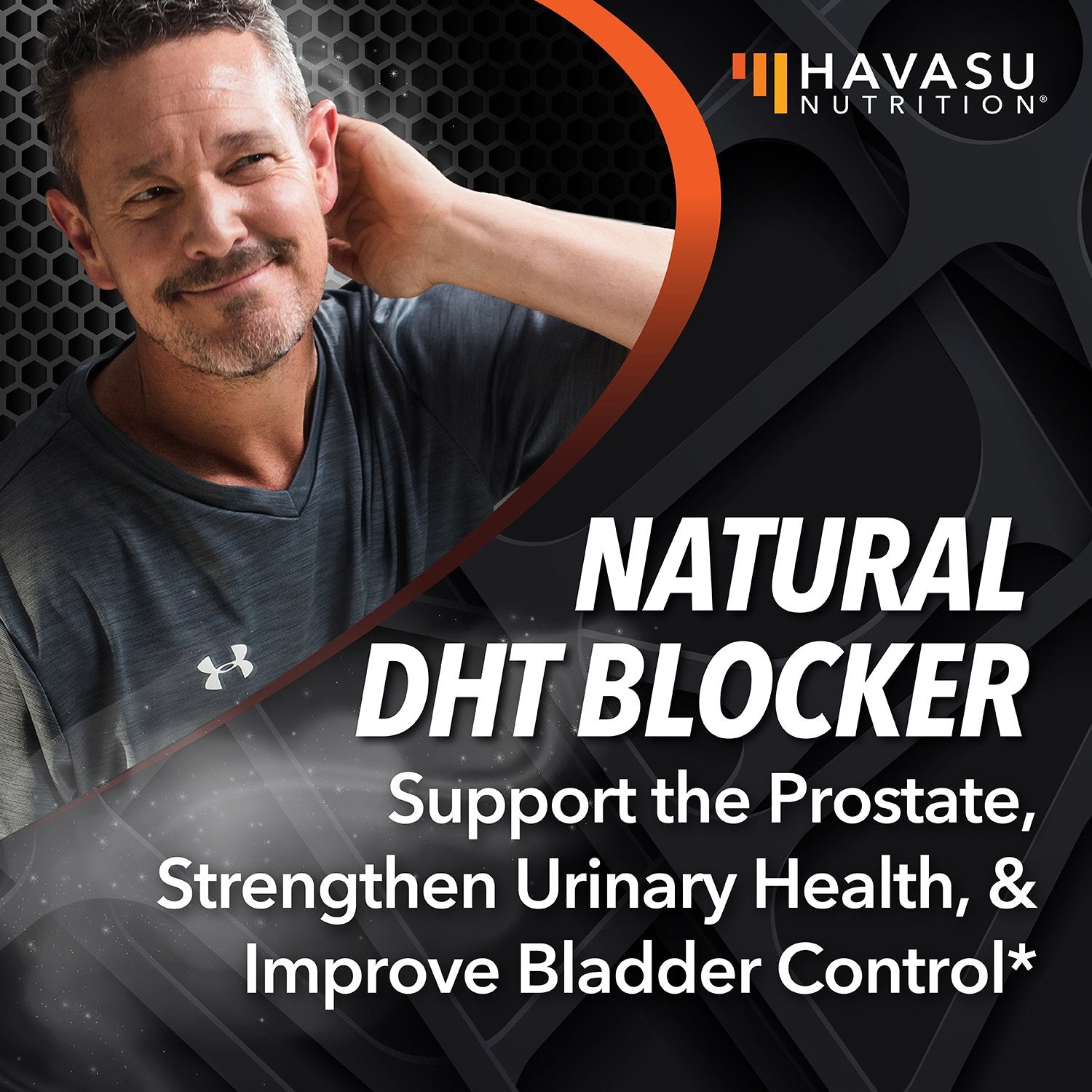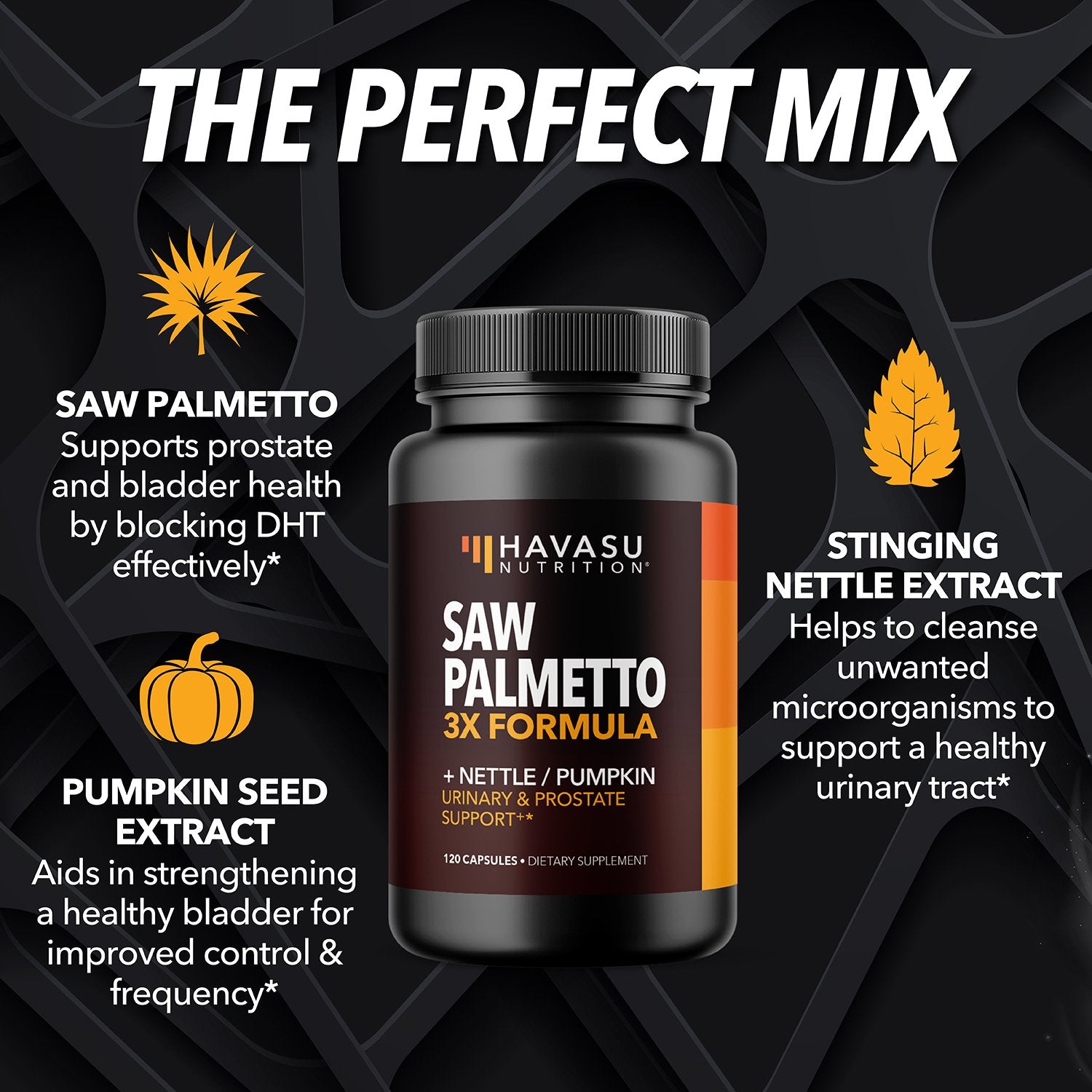 Saw Palmetto + Nettle & Pumpkin Seed Capsules, 120ct
THE POWER OF THREE 
Our male-focused capsules are infused with top-quality ingredients specifically intended to help counter prostate and urinary discomforts, especially for men over the age of 40. This is what you will be getting in each serving: 
500 mg Saw Palmetto Blend 
360 mg Stinging Nettle Leaf Powder 
160 mg Pumpkin Seed Extract 
Equip your body with nutrients that help push out prostate-related issues with a daily intake of convenient capsules. This is your ultimate "diuretic" supplement, meticulously made to help further male health that offers zero complexity and a hundred percent potency. 
LEARN MORE ABOUT THE FEATURED INGREDIENTS 
Stinging Nettle and Pumpkin Seed are powerful ingredients that help ward off unwanted microorganisms that may cause potential prostate discomfort and problems. Pumpkin Seed specifically works in strengthening bladder health for better control and lesser frequency in urination. Pumpkin Seed Extract helps in cleansing the urinary tract of potentially dangerous microorganisms.  
Take two capsules daily, preferably with a meal or as directed by your health provider.
Your Ally for Healthy Hair

Each serving of these premium, male-focused pills contains 500 mg of the Saw Palmetto Blend, which is a fusion of both Saw Palmetto Powder (Fruit) and Saw Palmetto Extract (Fruit). The dietary supplement, derived from the Serenoa repens tree, is a powerful agent that enhances hair health no matter the age.
Free shipping in the US on orders over $35!
A FUSION FORGED FOR SUPERIOR MALE HEALTH
We've made it easier for men to reduce symptoms of enlarged prostate and urinary tract problems with ease.
Helps reduce bathroom trip frequency †
DHT blocker for healthier hair †
Supports prostate and urinary health †
Convenient, flavorless and vegan †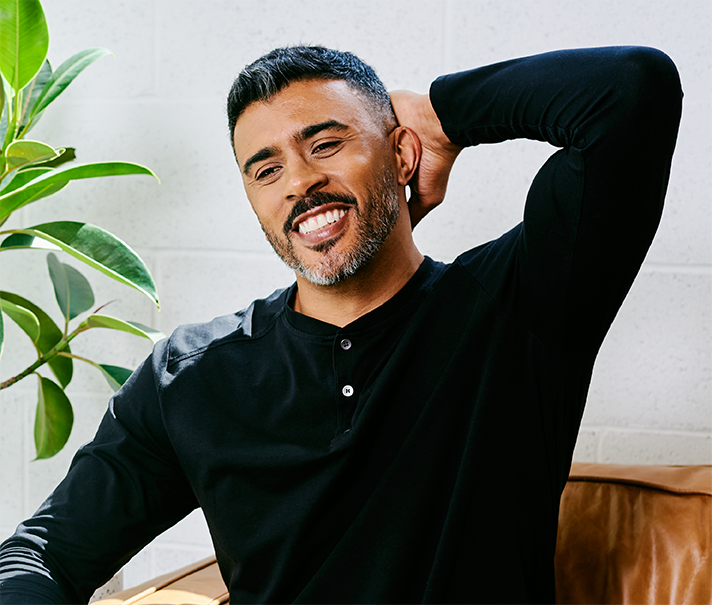 GMP certified
Gold standard in product quality and safety
Price-match guarantee
Safe money when ordering with us
Hassle-free exchange
30-Day Money Back
4.82 Reviews
Customer satisfaction #1 priority
FREQUENTLY BOUGHT TOGETHER
Customer Reviews
None
Good quality and Exelent product.
It's hard to find this in my area.
It seems to work well. This was easy to shop for in my area.
An effective supplement.
I see the difference when I take it. I will keep ordering it because it's a good supplement.
Better than pharmaceutical drugs.
I took two pharmaceutical drugs for enlarged prostrate for 10 years, but they were no longer effective. It was found that herbs worked better for me.
HAVE A QUESTION? GREAT, ASK US!
Both are herbal supplements used to encourage a healthier urinary tract by helping flush out toxins that might lead to UTIs and other health issues.
Yes, Havasu Nutrition's 3X Formula is designed to give you triple urinary, prostate, vitality and hair support in a single capsule.
Saw Palmetto and Stinging Nettle extract synergize to help cleanse your system of unwanted microorganisms.