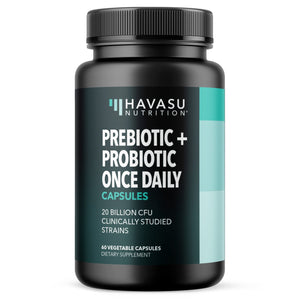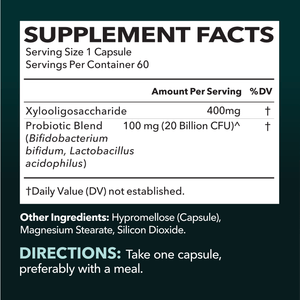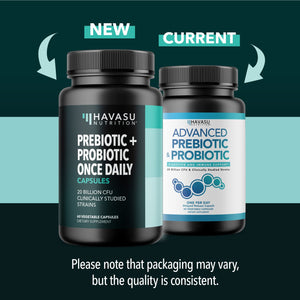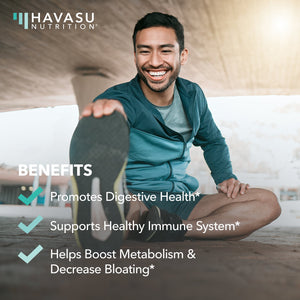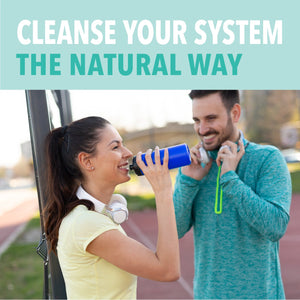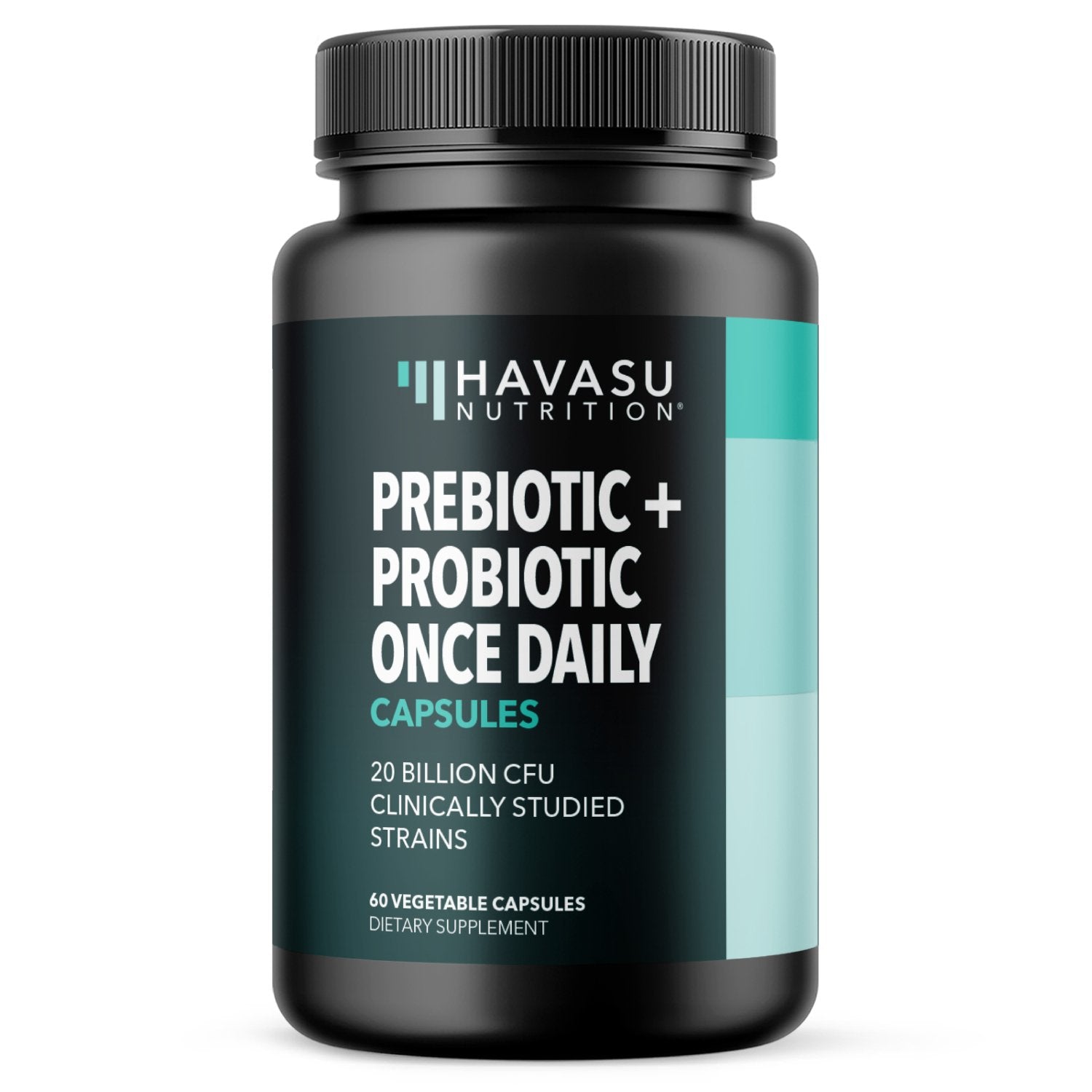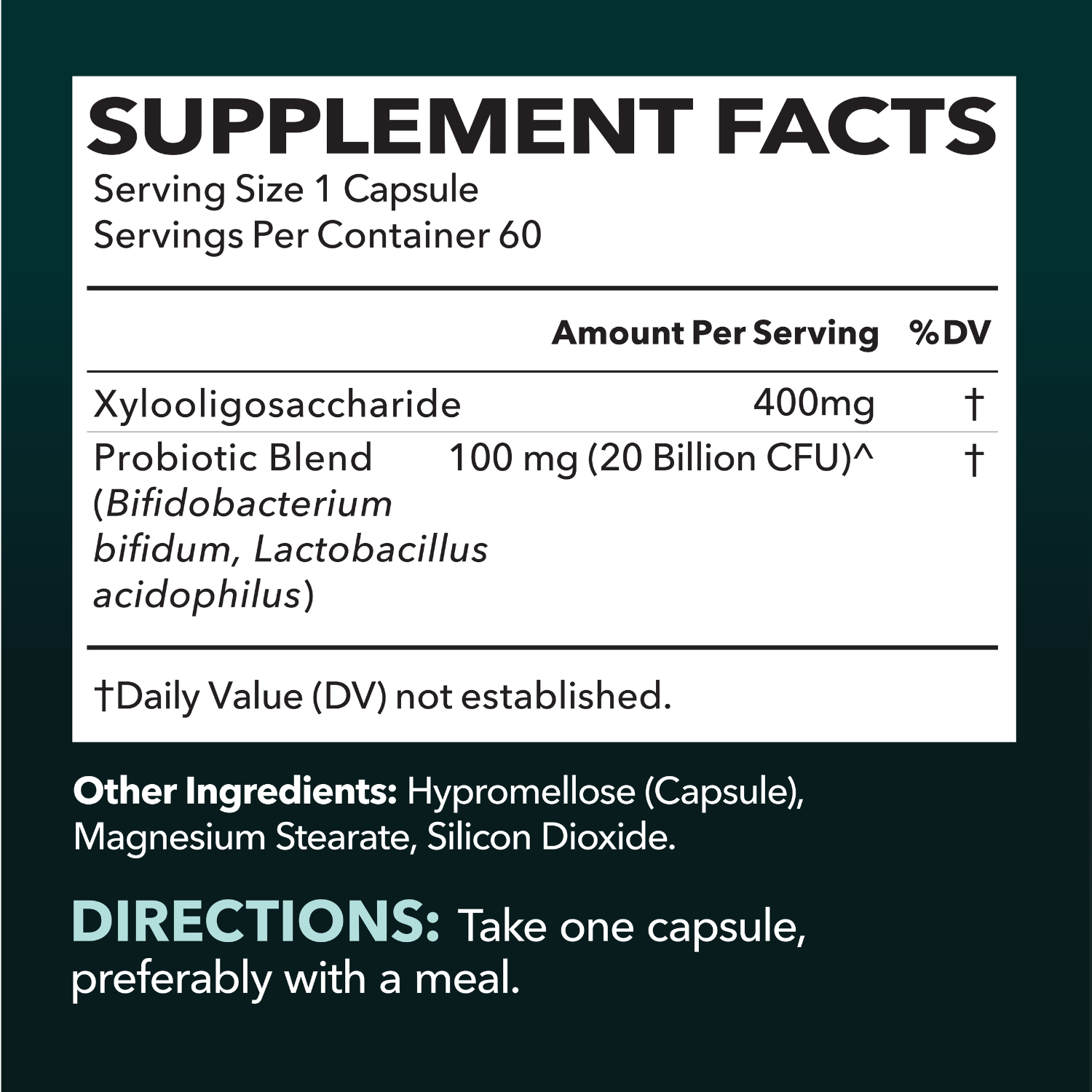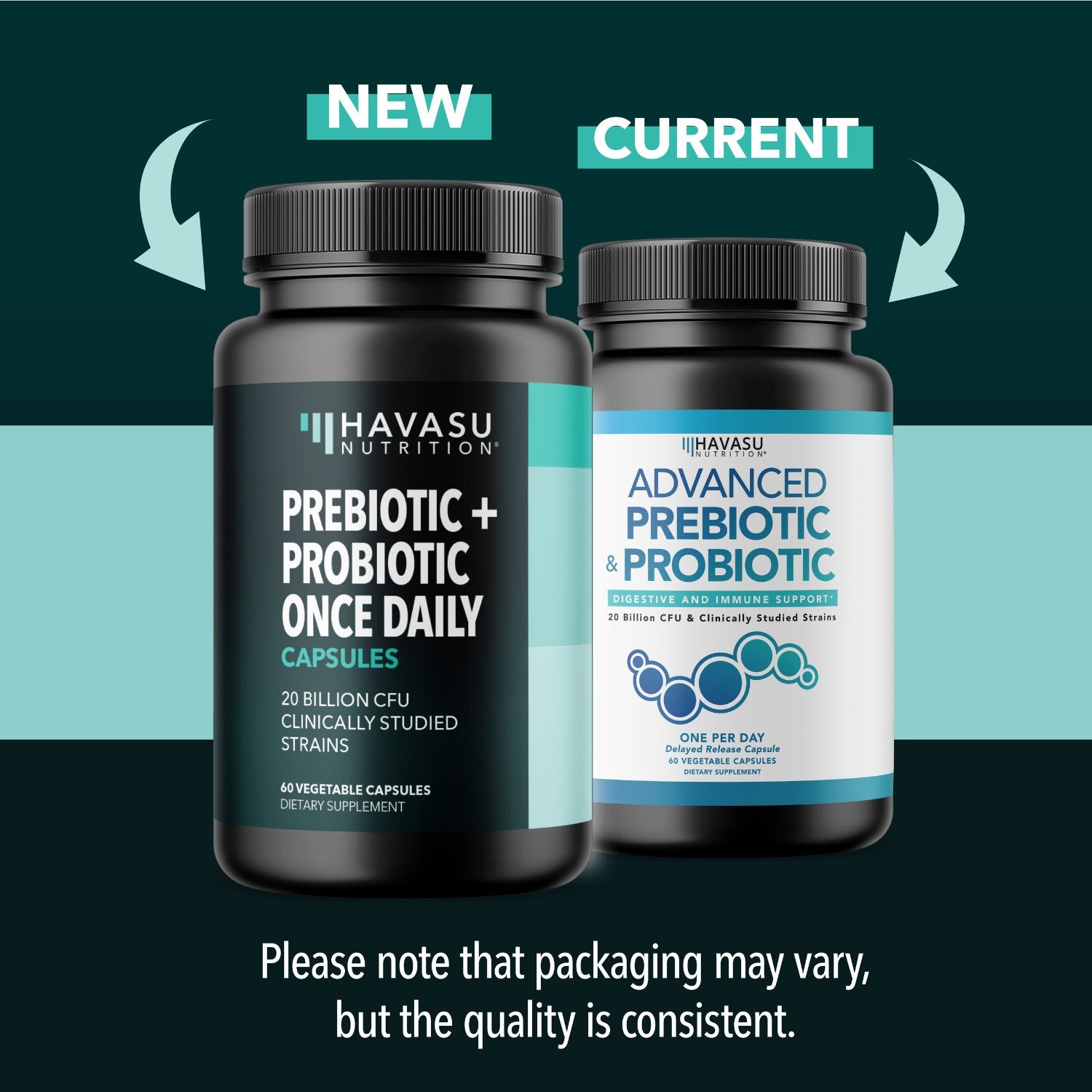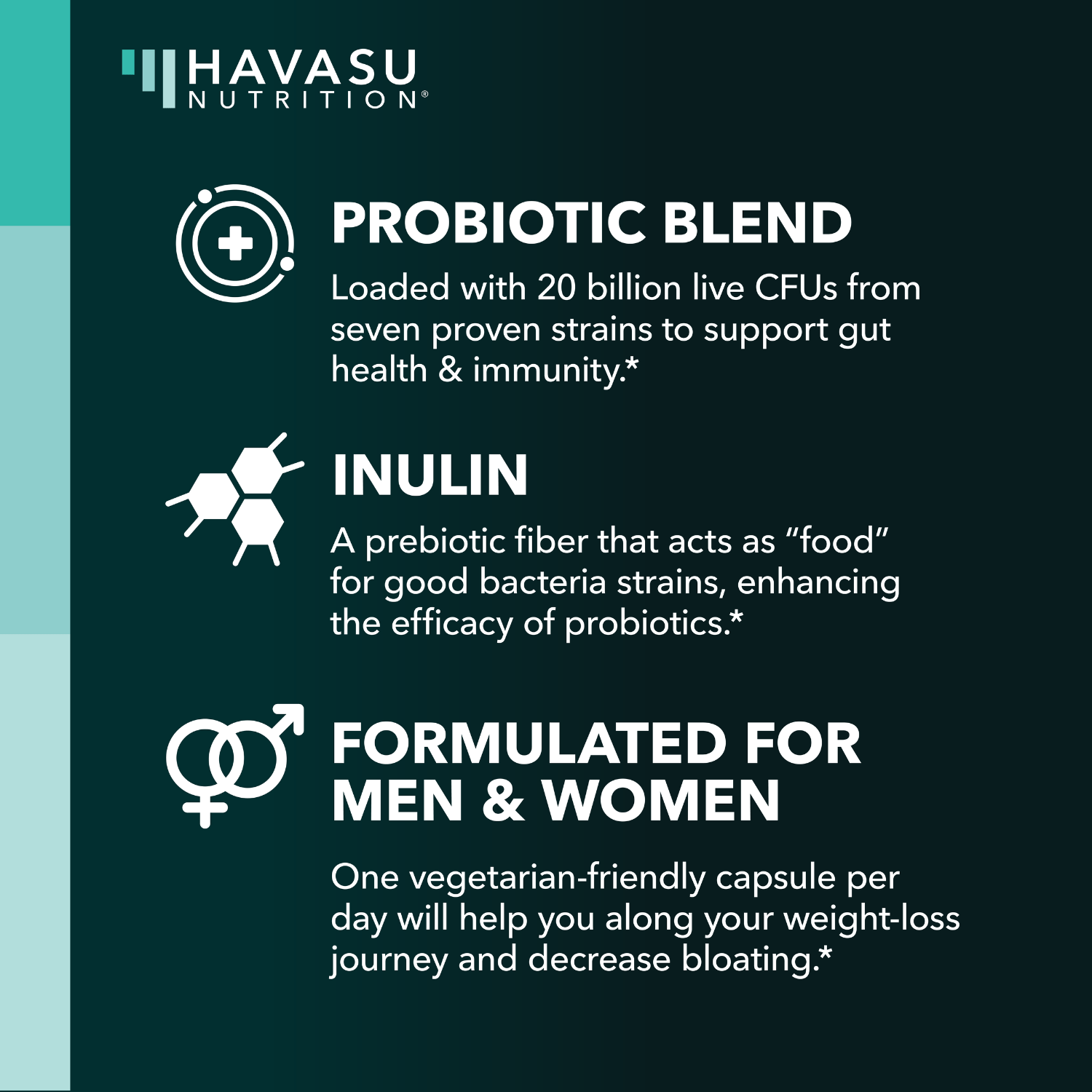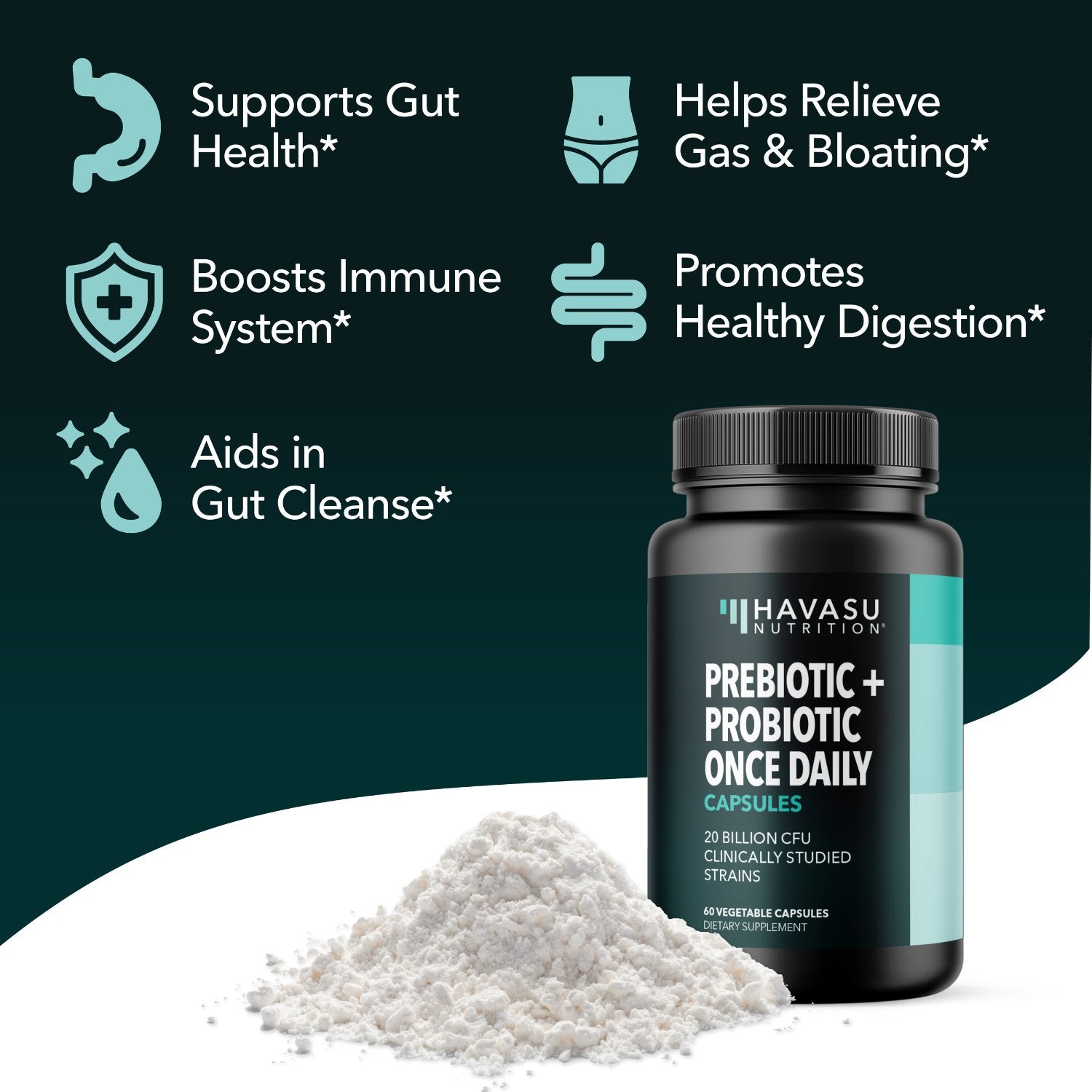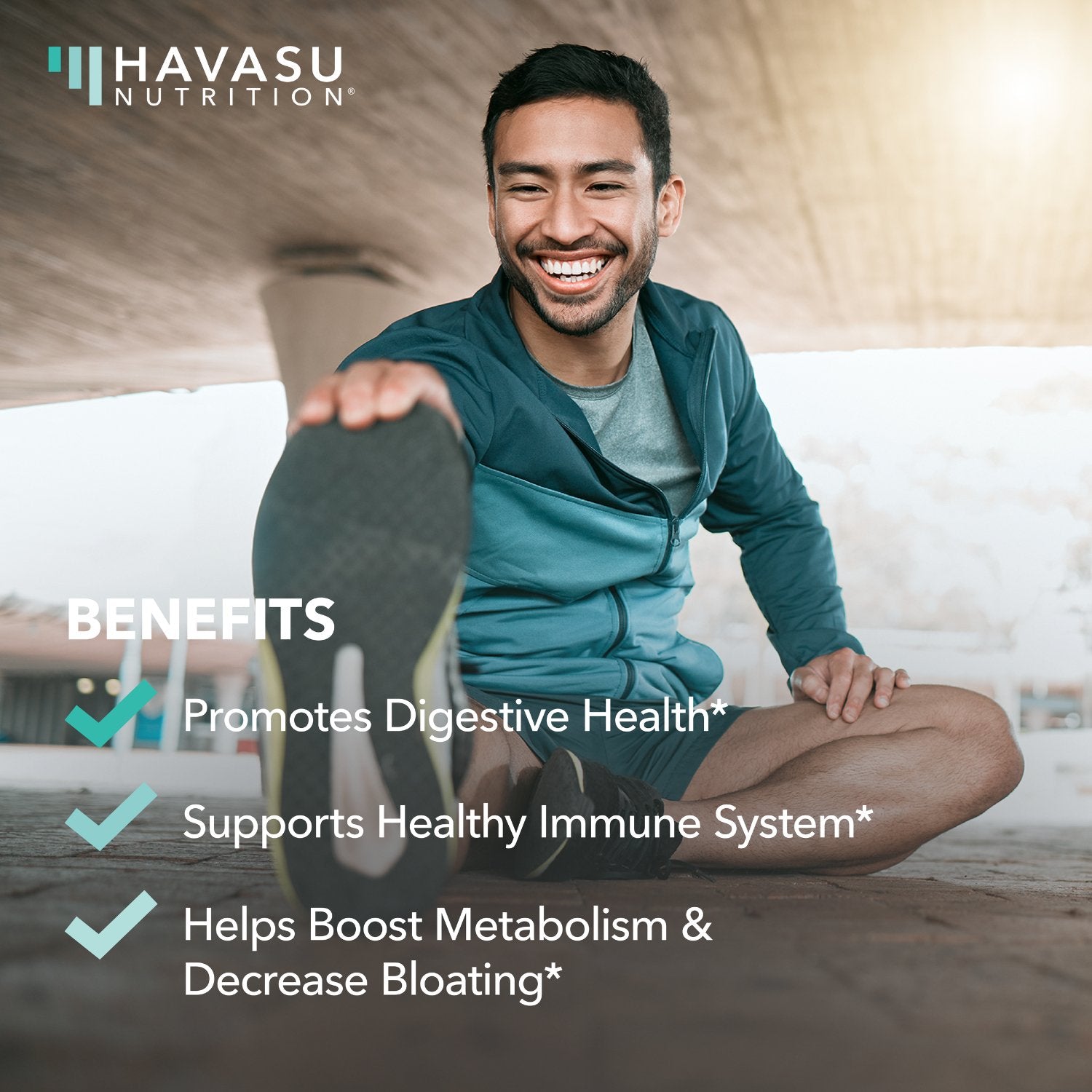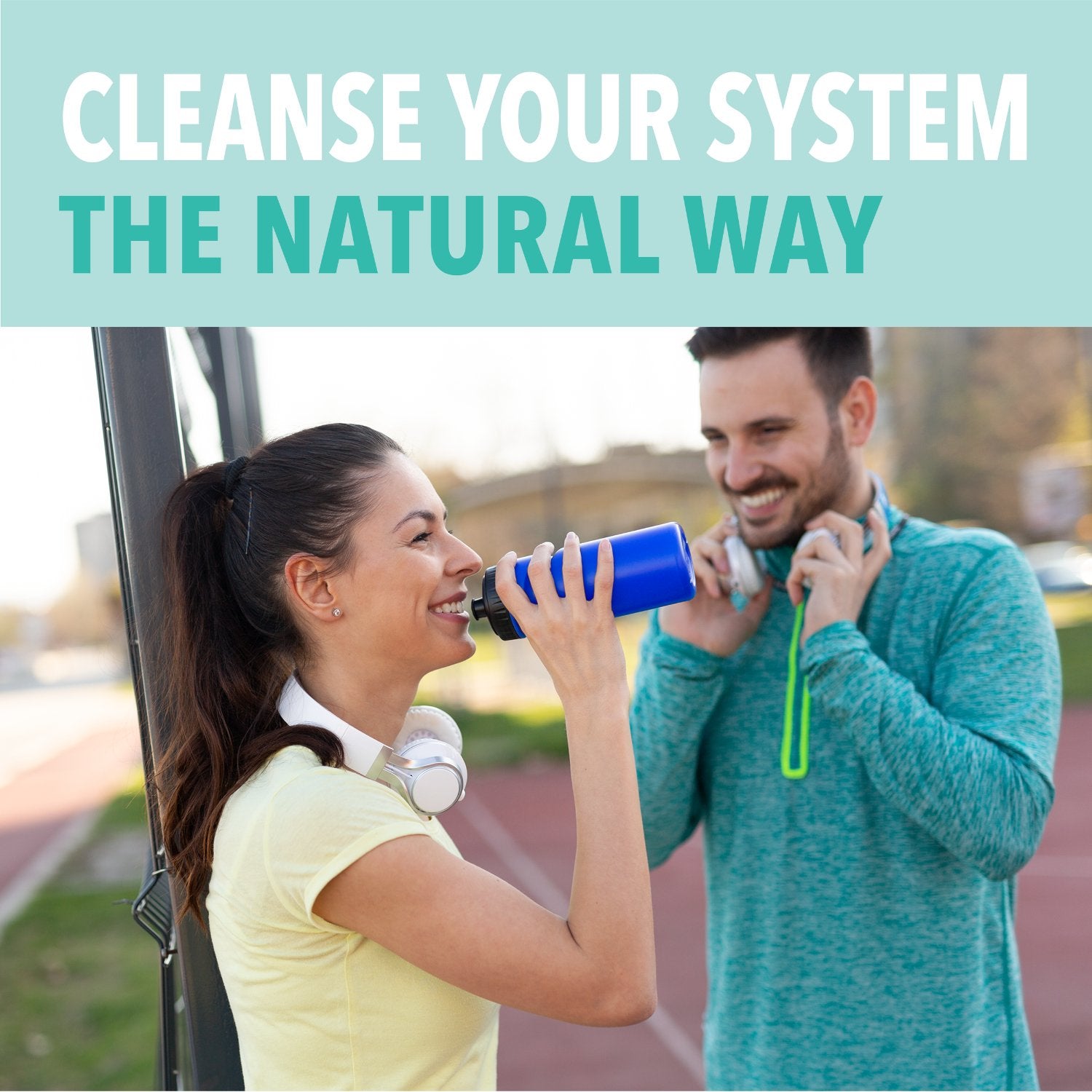 Prebiotic + Probiotic Capsules, 60ct
Our probiotics for men and women help to decrease bloating and increase a healthy environment for your gastrointestinal tract.
Take 1 capsule daily, preferably with a meal
More fully use food as fuel †
Aid proper digestion †
Help with your weight loss journey †
Free shipping in the US on orders over $35!
COMPLETE DIGESTIVE SUPPORT
Create an optimal environment for digestion and nutrient absorption
Help with your weight loss journey †
More fully use food as fuel †
Convenient flavorless capsules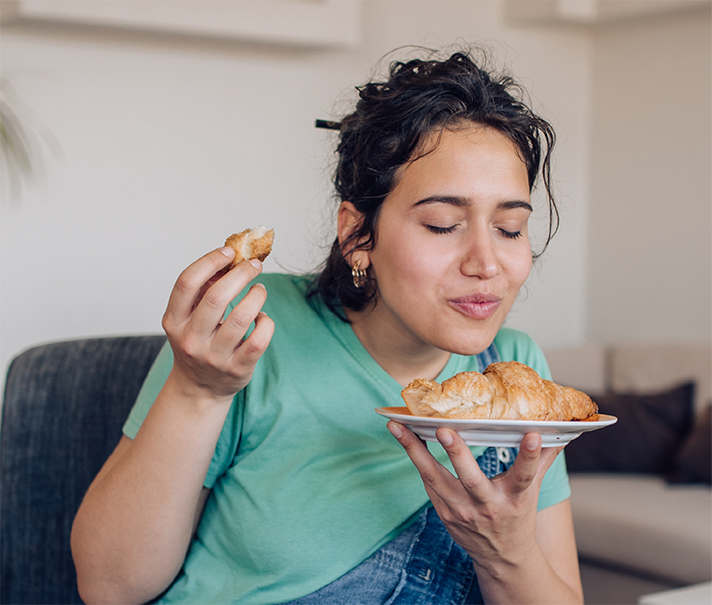 GMP certified
Gold standard in product quality and safety
Price-match guarantee
Safe money when ordering with us
Hassle-free exchange
30-Day Money Back
5.0 Reviews
Customer satisfaction #1 priority
FREQUENTLY BOUGHT TOGETHER
Customer Reviews
Great product
Noticeable difference in my GI tract
HAVE A QUESTION? GREAT, ASK US!
Havasu Nutrition's Prebiotic and Probiotic Capsules are designed to promote gut health and immunity. Prebiotics are a source of food for your gut's healthy bacteria, while probiotics are your "good" bacteria since they keep your gut healthy.
Yes, especially if you rarely have access to foods with probiotics and prebiotics.
While probiotics and prebiotics are considered necessary daily supplements for their several benefits in the digestive system, taking too much of them may trigger allergic reactions and other health issues. Havasu Nutrition recommends that you seek medical advice from your healthcare provider for better results.