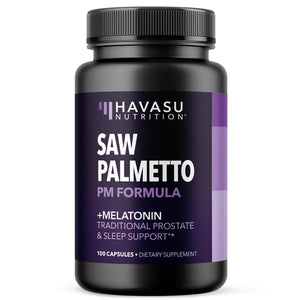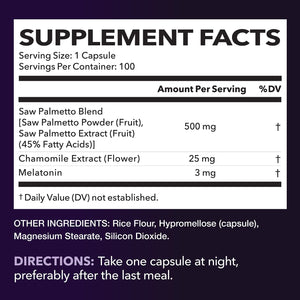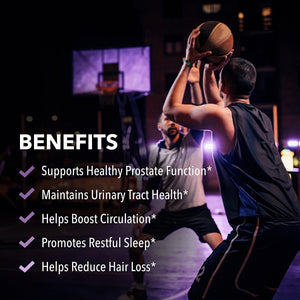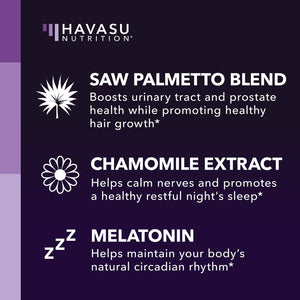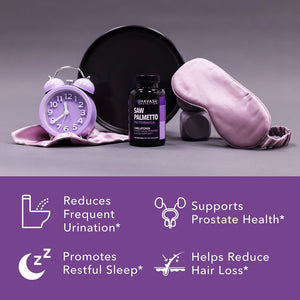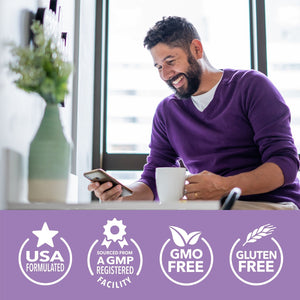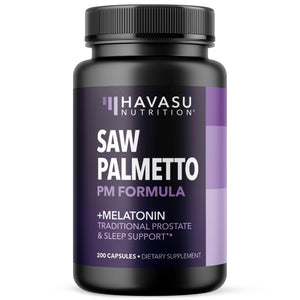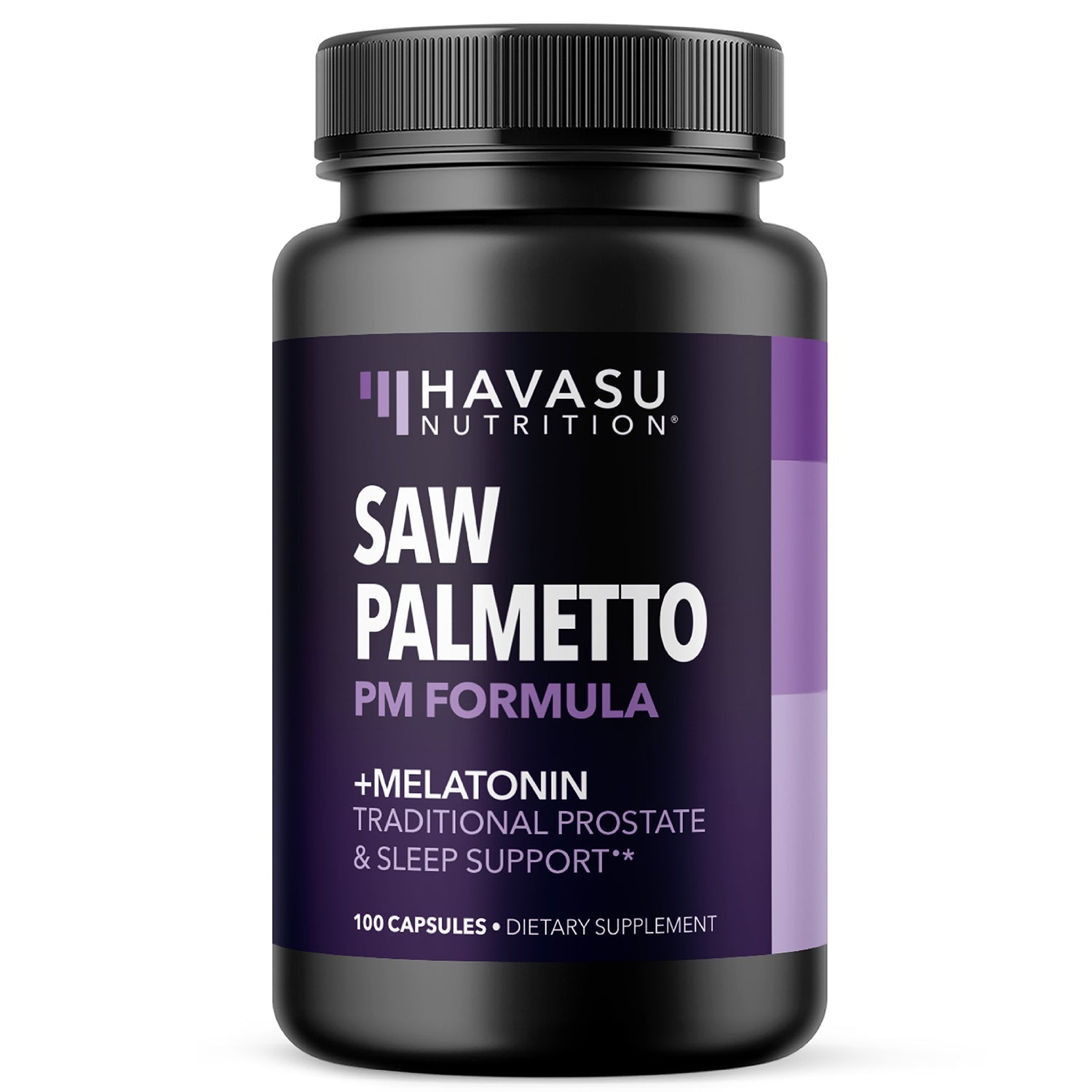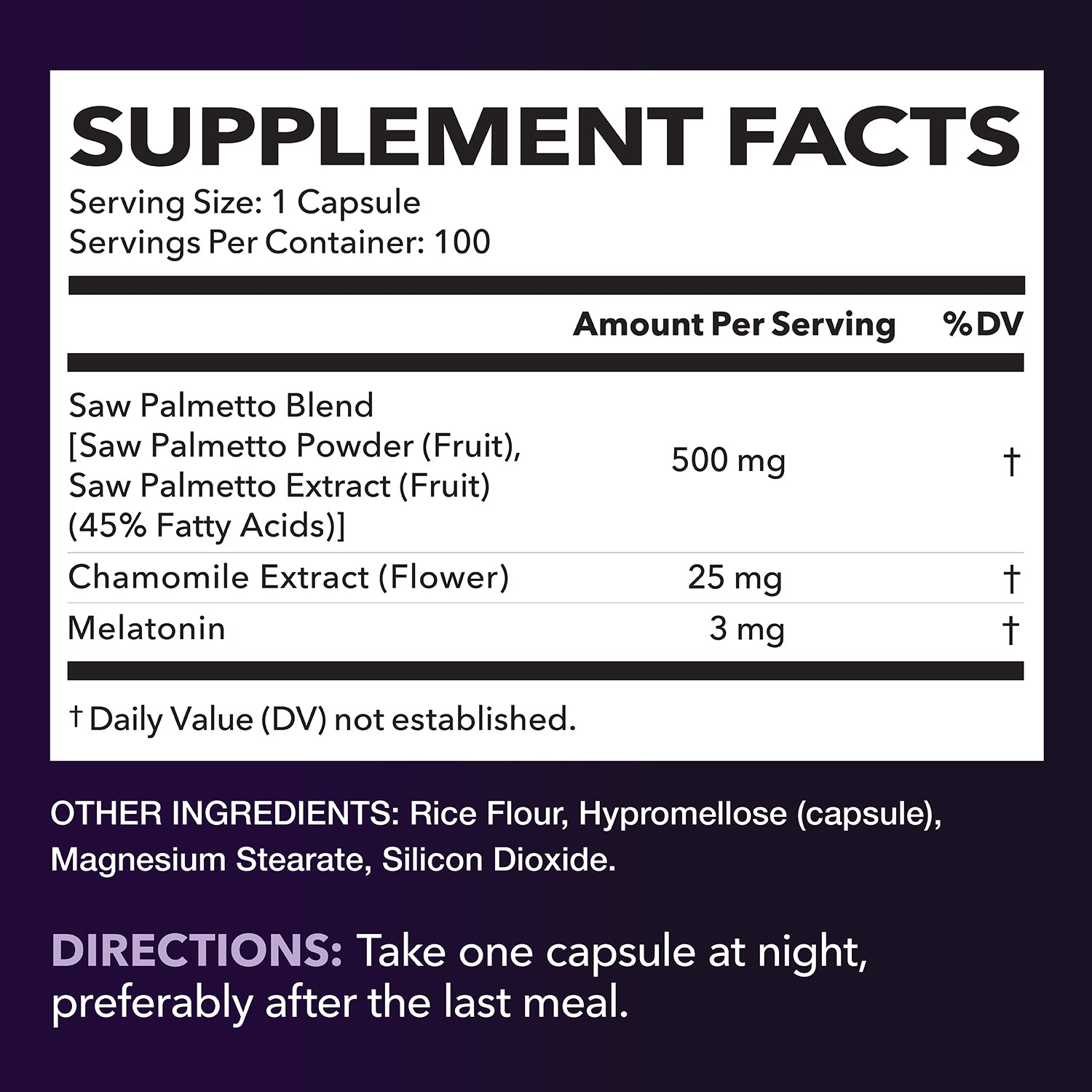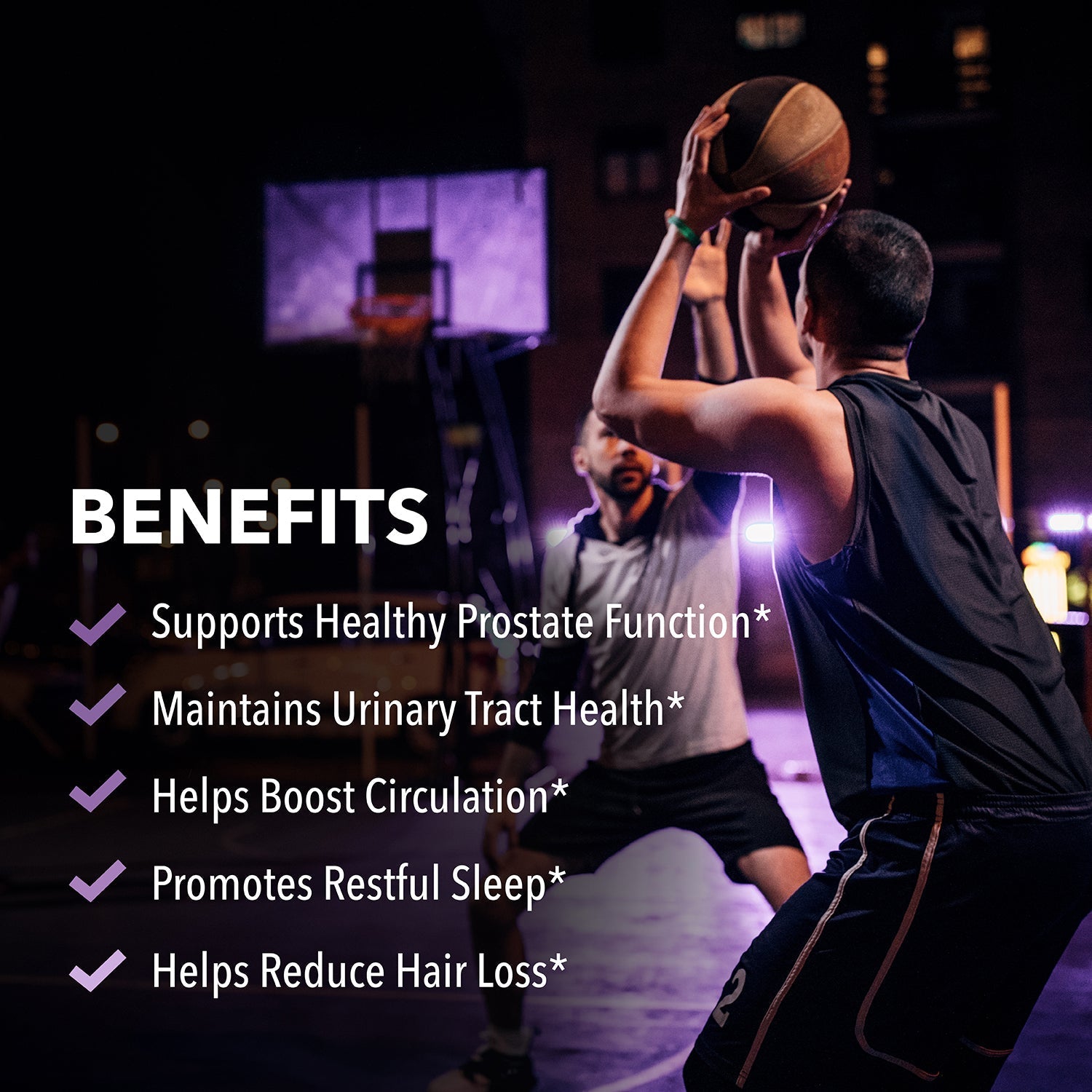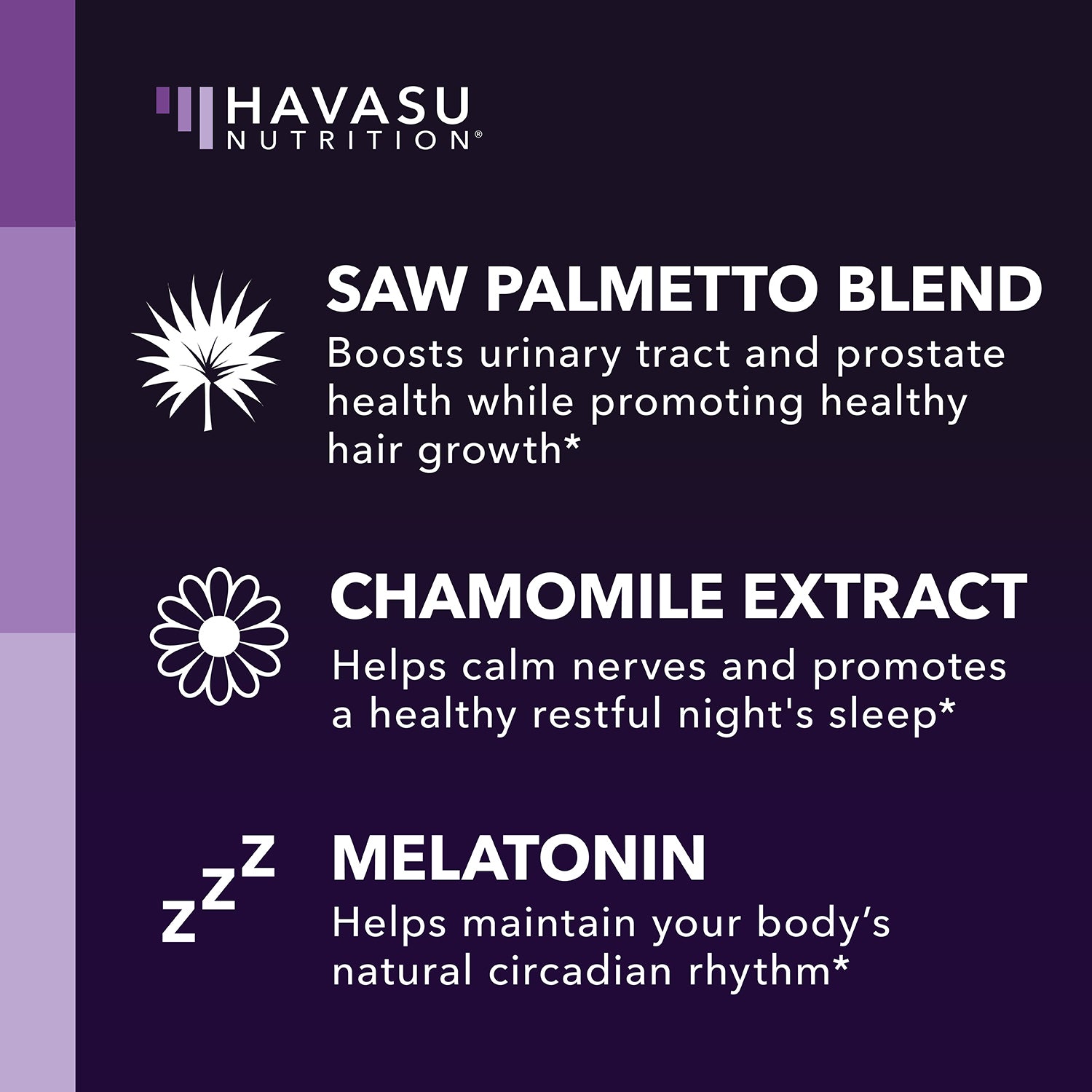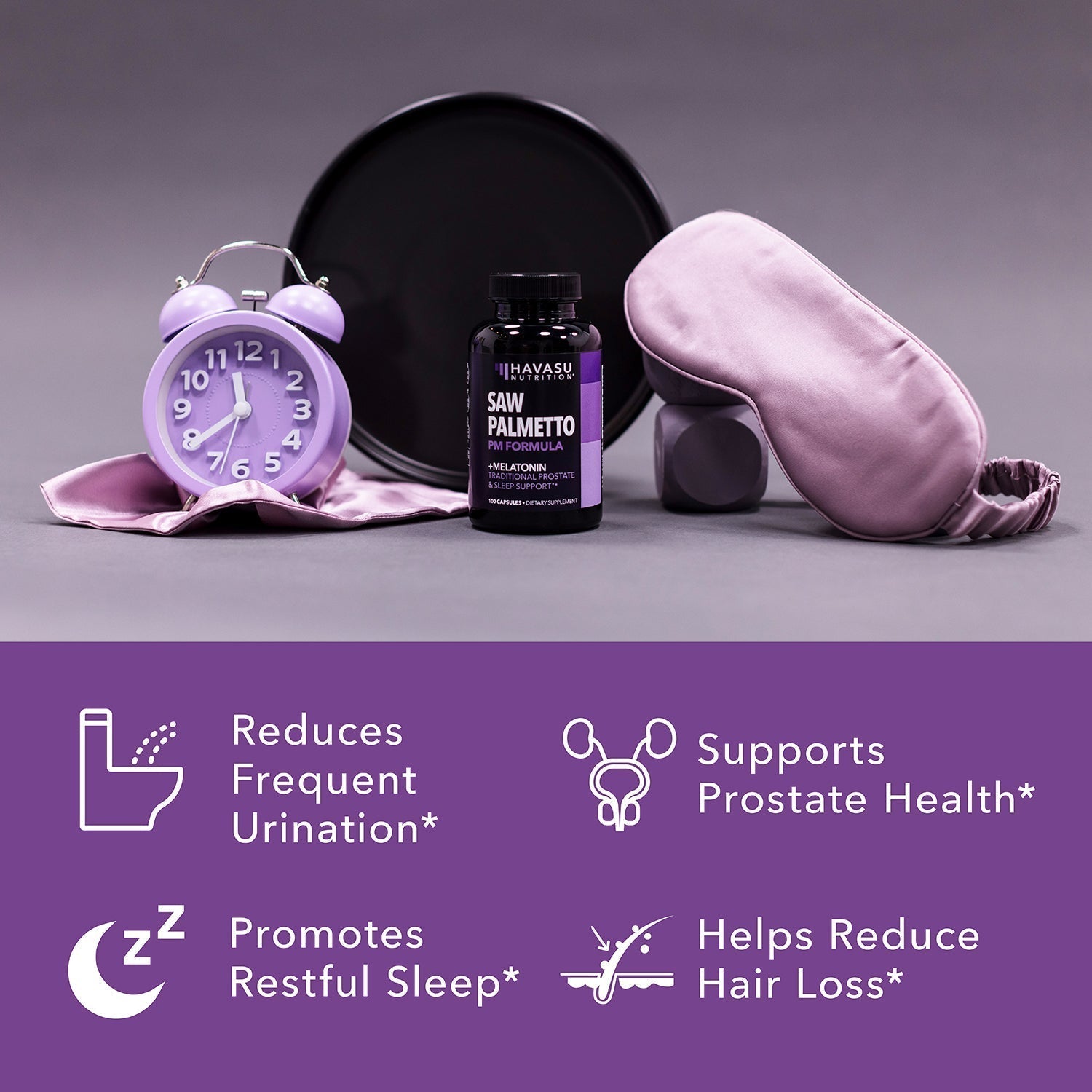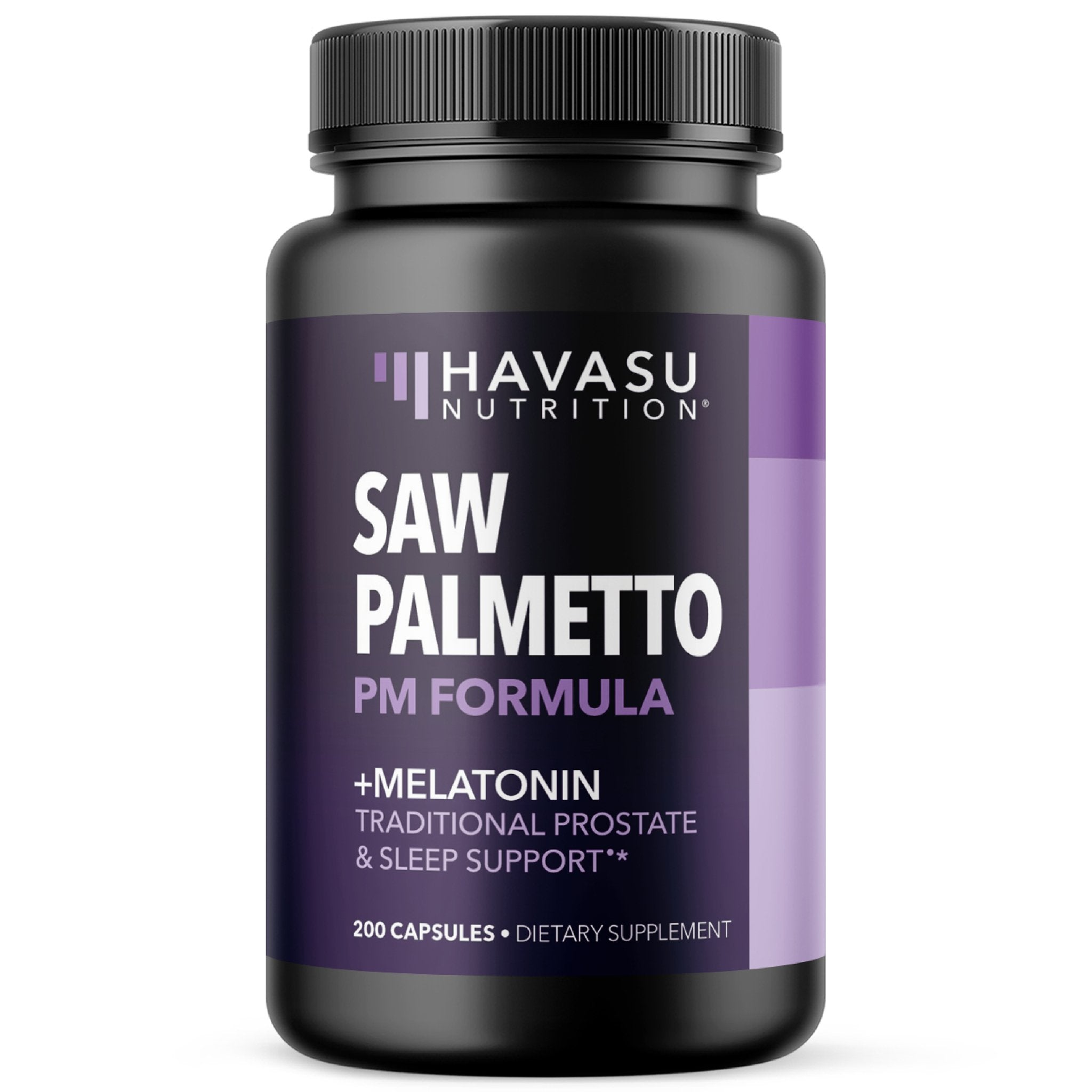 Saw Palmetto + Melatonin PM Capsules
Saw Palmetto But Make It Better 
Restless nights that keep you going back and forth the bathroom are one of the discomforts we would all want to steer clear of. Our Saw Palmetto + Melatonin capsules have been designed to help you access restful sleep and greater control of your bladder, as saw palmetto is a potent agent for urinary tract and prostate health.  
Get both the comfort of not needing to get up for a bathroom trip that disrupts your sleep and the restorative rest your body needs to regain a healthier circadian rhythm.  
These capsules are your top choice for superior prostate function, bladder control, deep sleep and as the cherry on top, superior hair health.  
Take one capsule daily, preferably with a meal or as directed by your health provider.
These PM capsules contain Chamomile Extract, a natural mild sedative that helps calm the nerves for a more restorative rest.
Free shipping in the US on orders over $35!
SAW PALMETTO PAIRED WITH MELATONIN AND CHAMOMILE
Feel more in control through the day, and more rested after a great night's sleep with fewer interruptions.
Support prostate and urinary health †
DHT blocker for healthy hair †
Reduce bathroom trip frequency †
Help support restful sleep †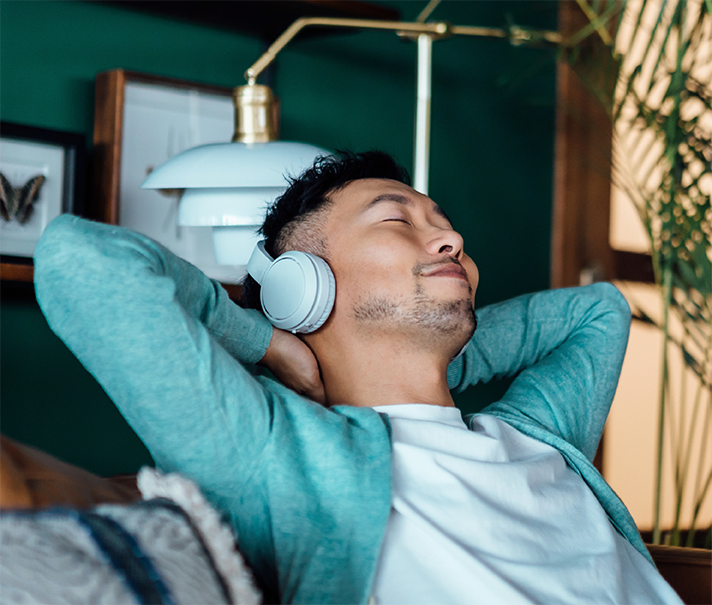 GMP certified
Gold standard in product quality and safety
Price-match guarantee
Safe money when ordering with us
Hassle-free exchange
30-Day Money Back
4.79 Reviews
Customer satisfaction #1 priority
FREQUENTLY BOUGHT TOGETHER
Customer Reviews
Optimistic!
I am very satisfied with the two part prostate growth control ,possibly shrinking. Night peeing lessened ,sleeping well. I'm 72 yrs old and optimistic!
Within a couple of days, the flow improved.
Excellent performance.
I slept well because it was easy to swallow and high-quality ingredients.
HAVE A QUESTION? GREAT, ASK US!
Havasu Nutrition's Saw Palmetto PM Pills are more than the average sleeping pills, since they are good for both sleep and urinary health. Sleep deprivation may lead to several health and productivity issues, which is why it is extremely important to include a holistic supplement in your diet.
We recommend taking not more than ONE Saw Palmetto PM capsule, preferably after your last meal of the day or as directed by your healthcare provider.
Daily intake is beneficial especially for individuals suffering from frequent urination at night, individuals having a hard time getting restful sleep, and for those looking for a natural remedy for hair loss. Please note that consuming too much of this product might lead to certain health issues, so it is best to stick to the standard directions or to directions imposed by your doctor.