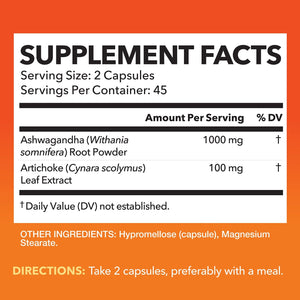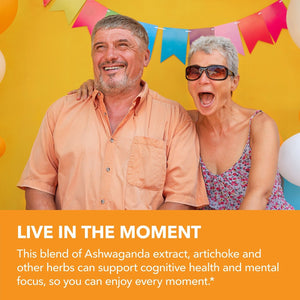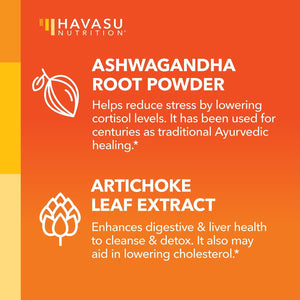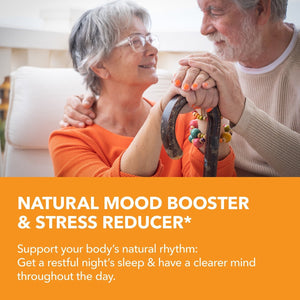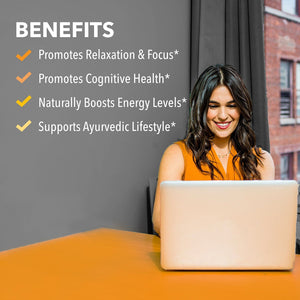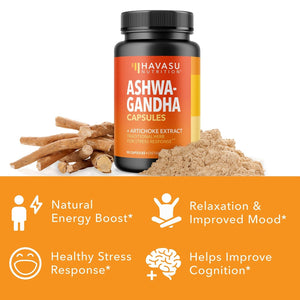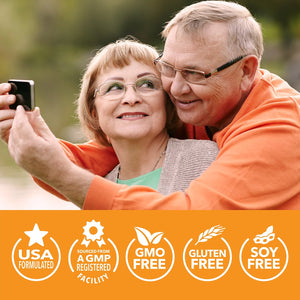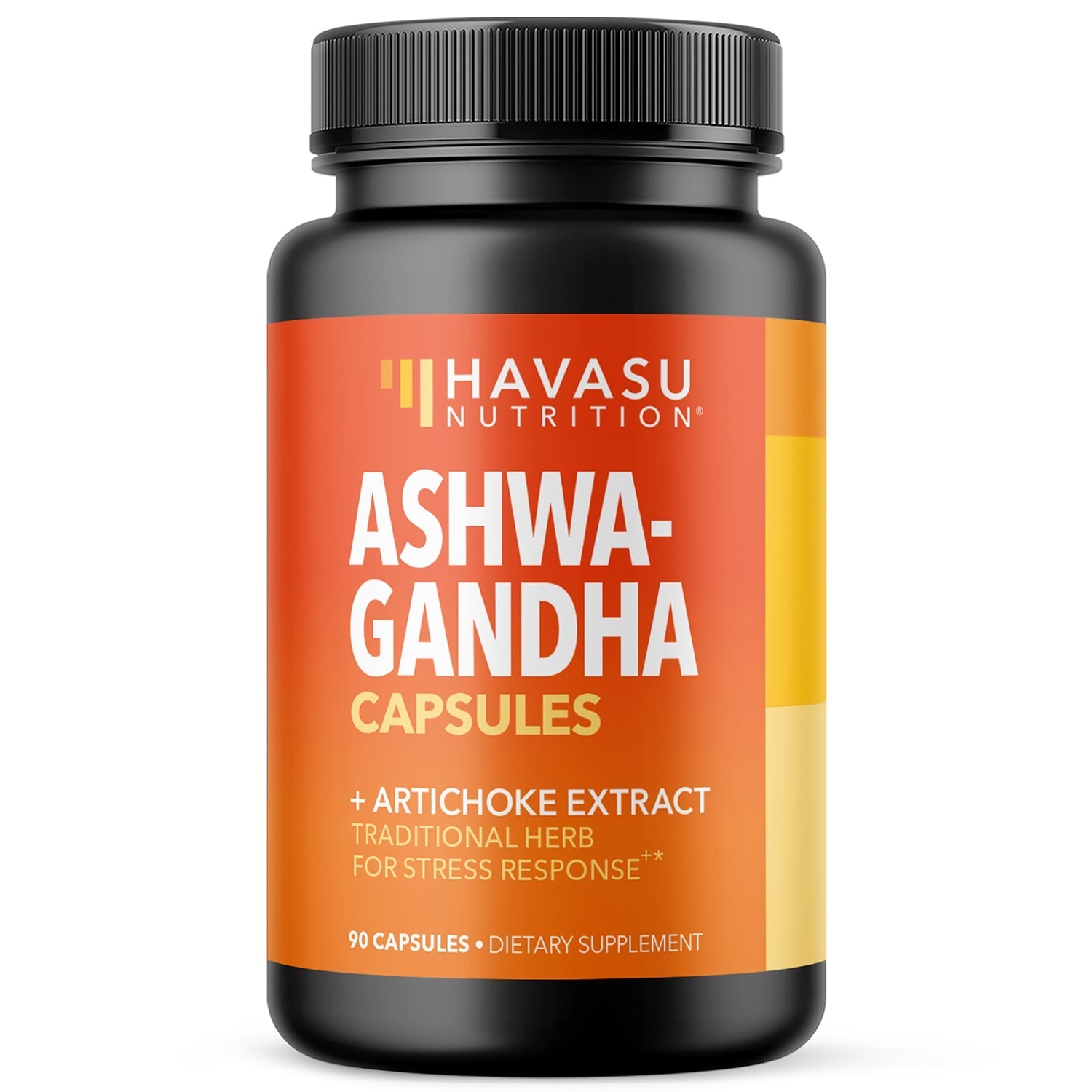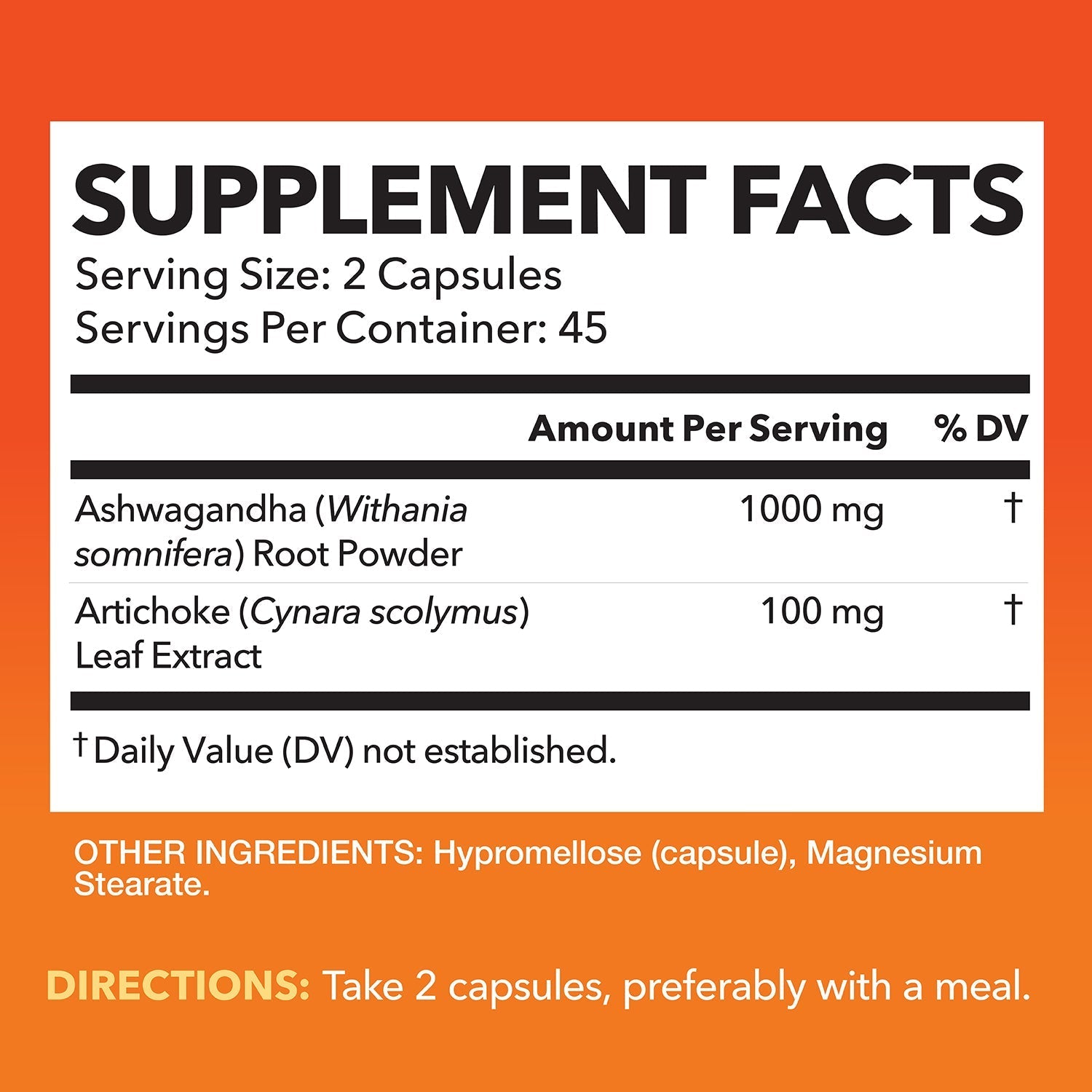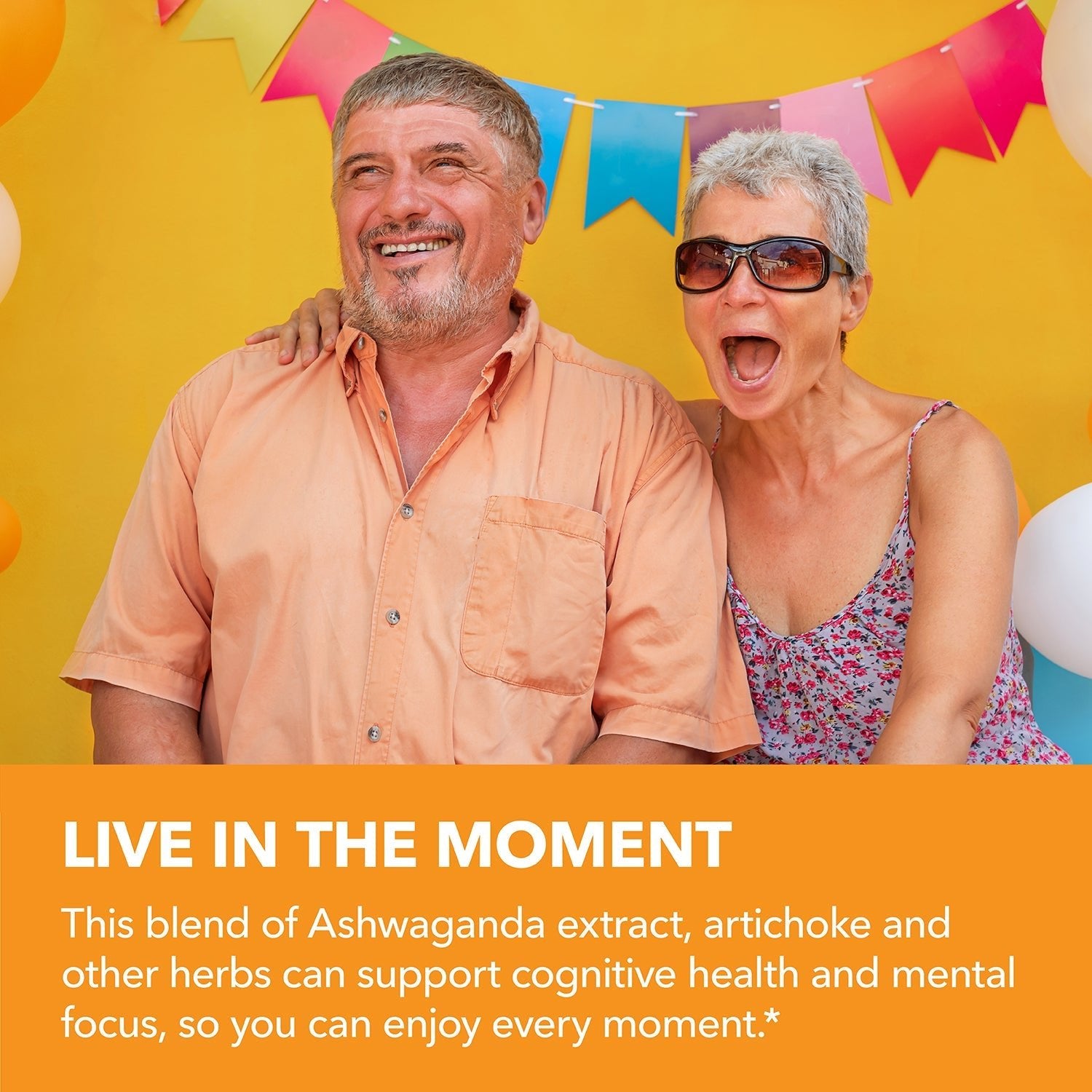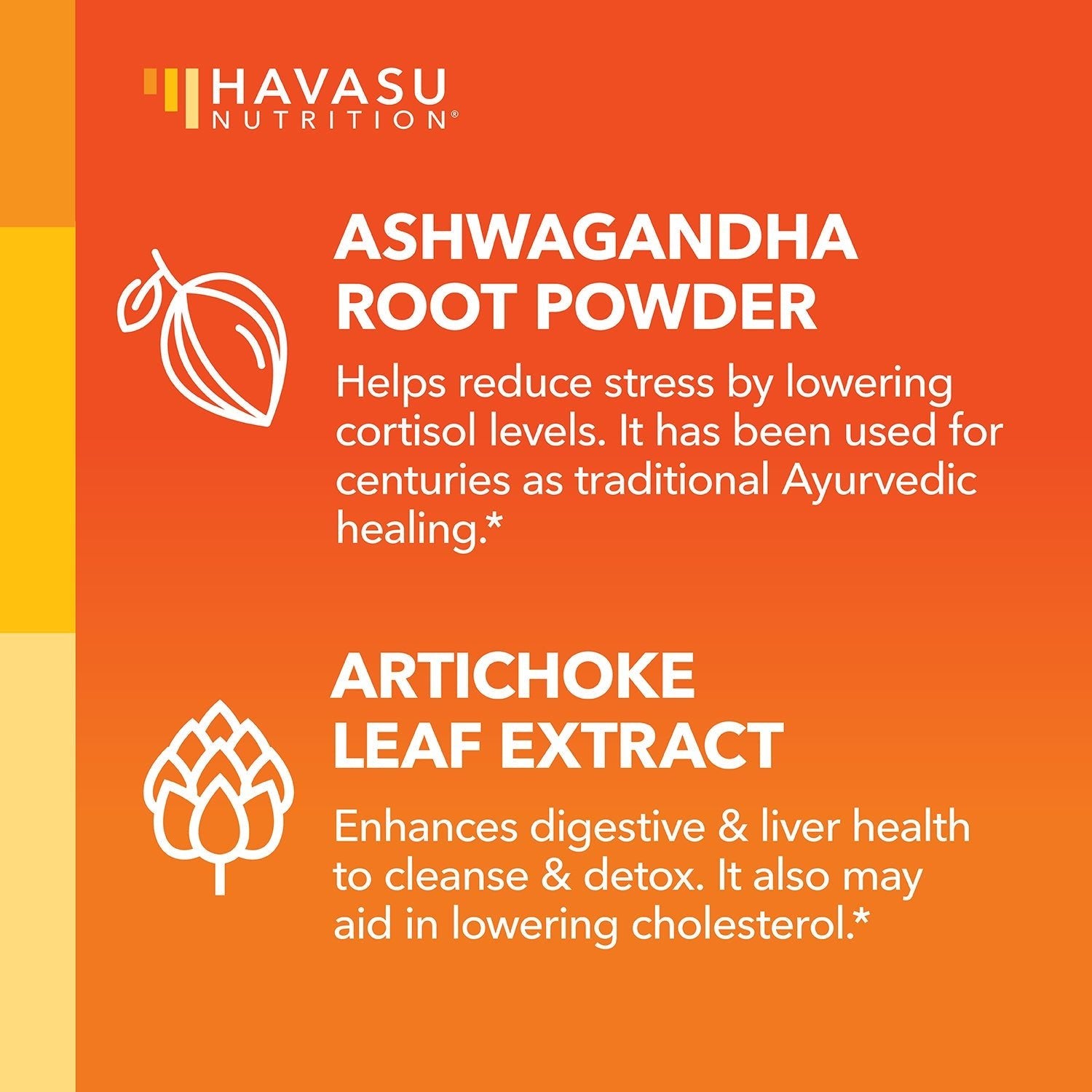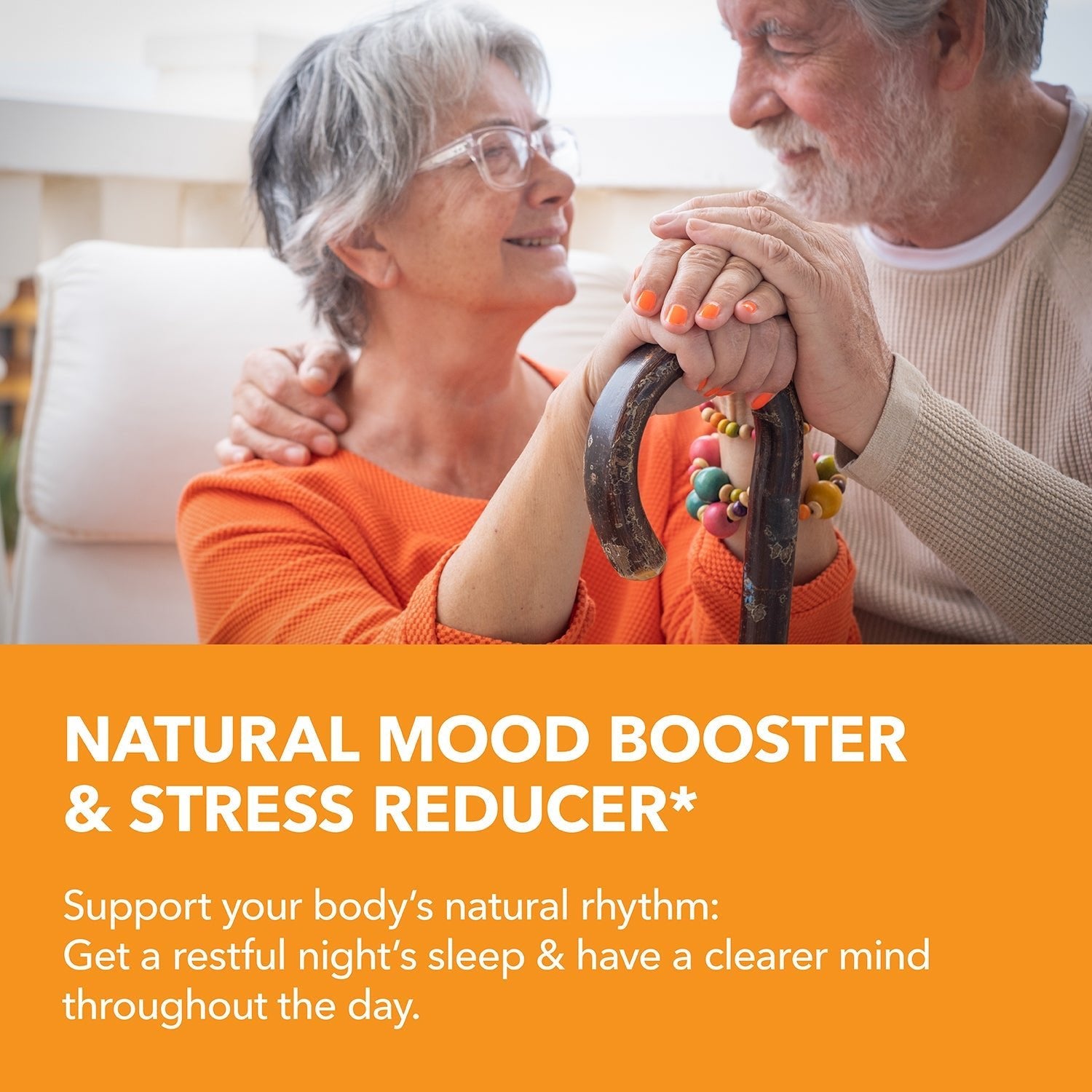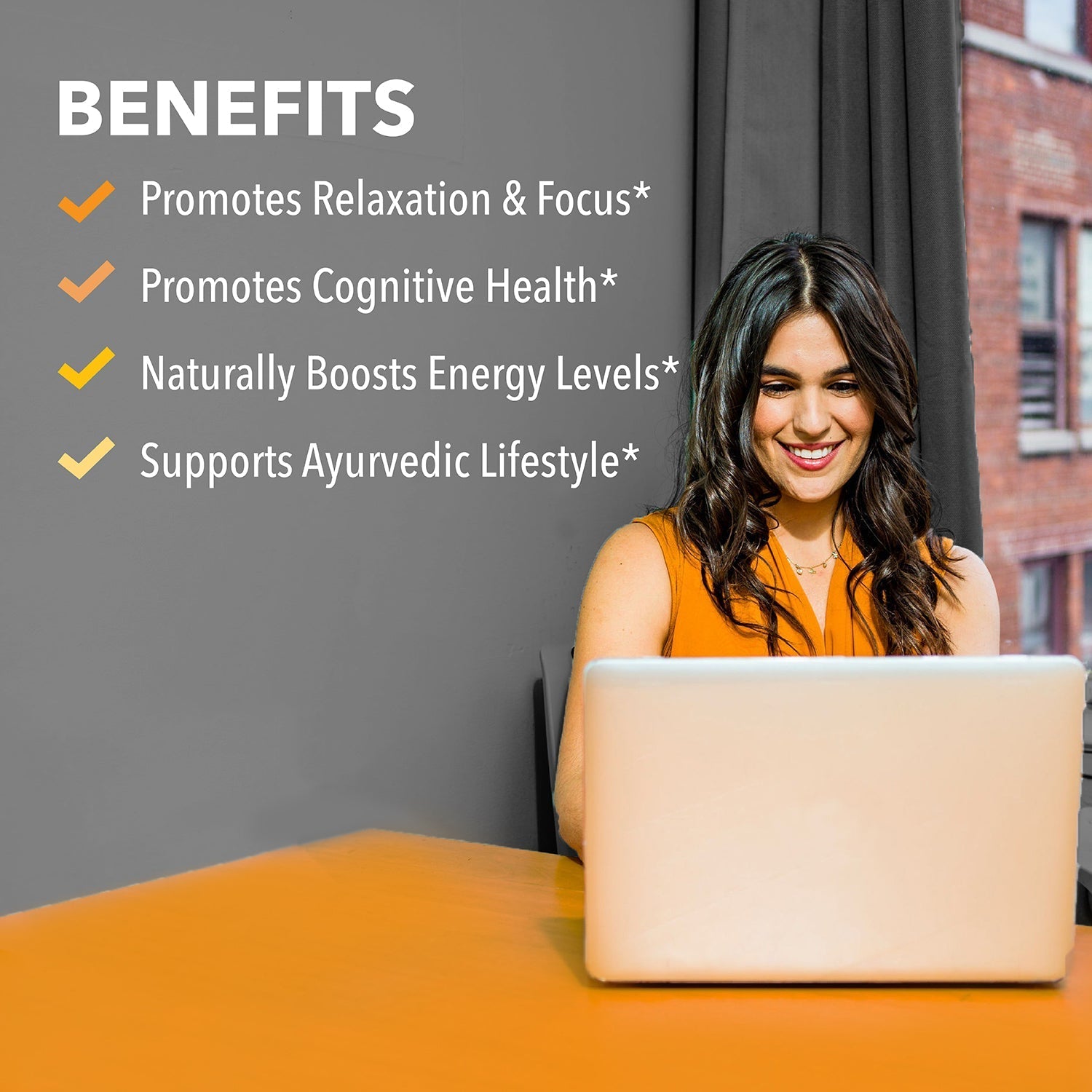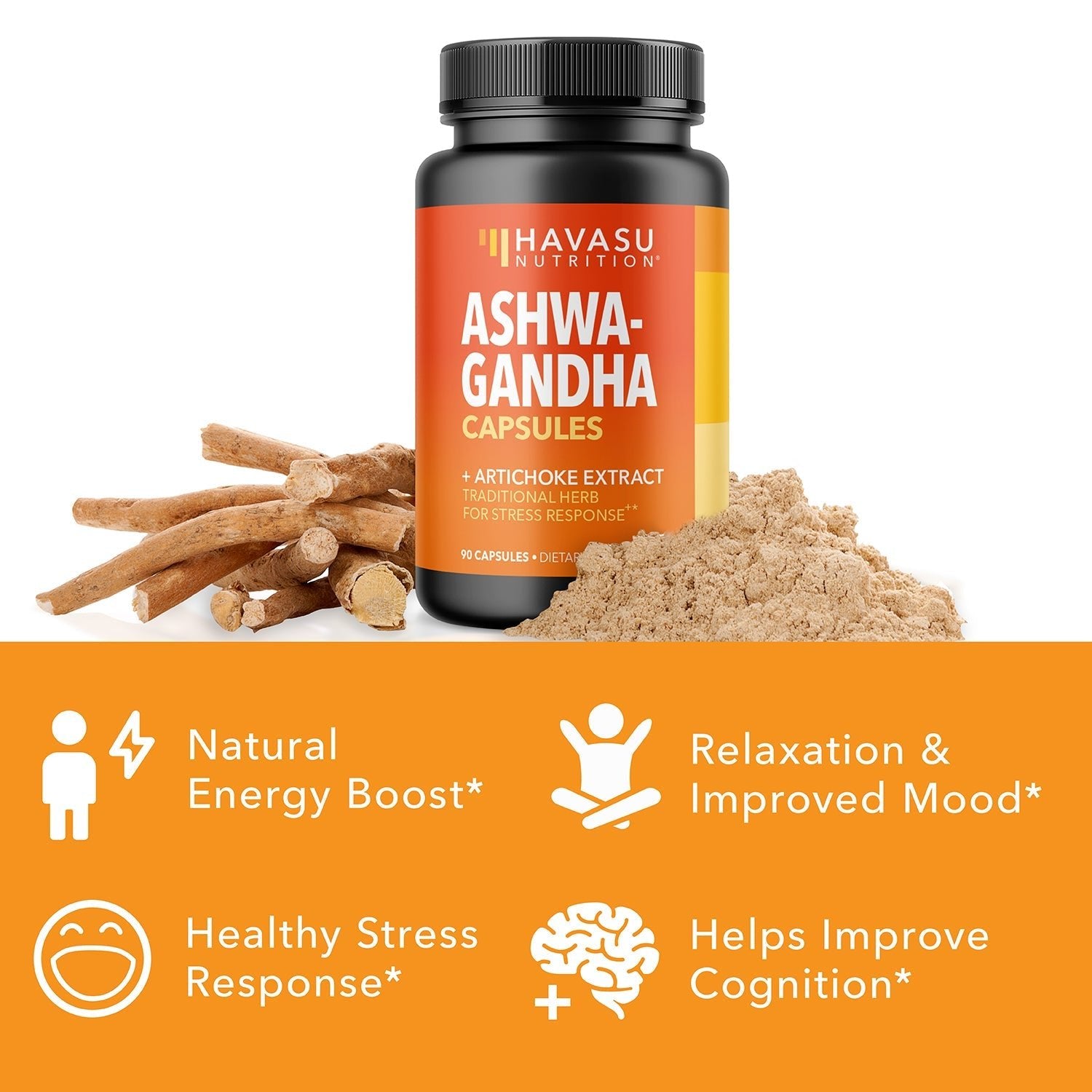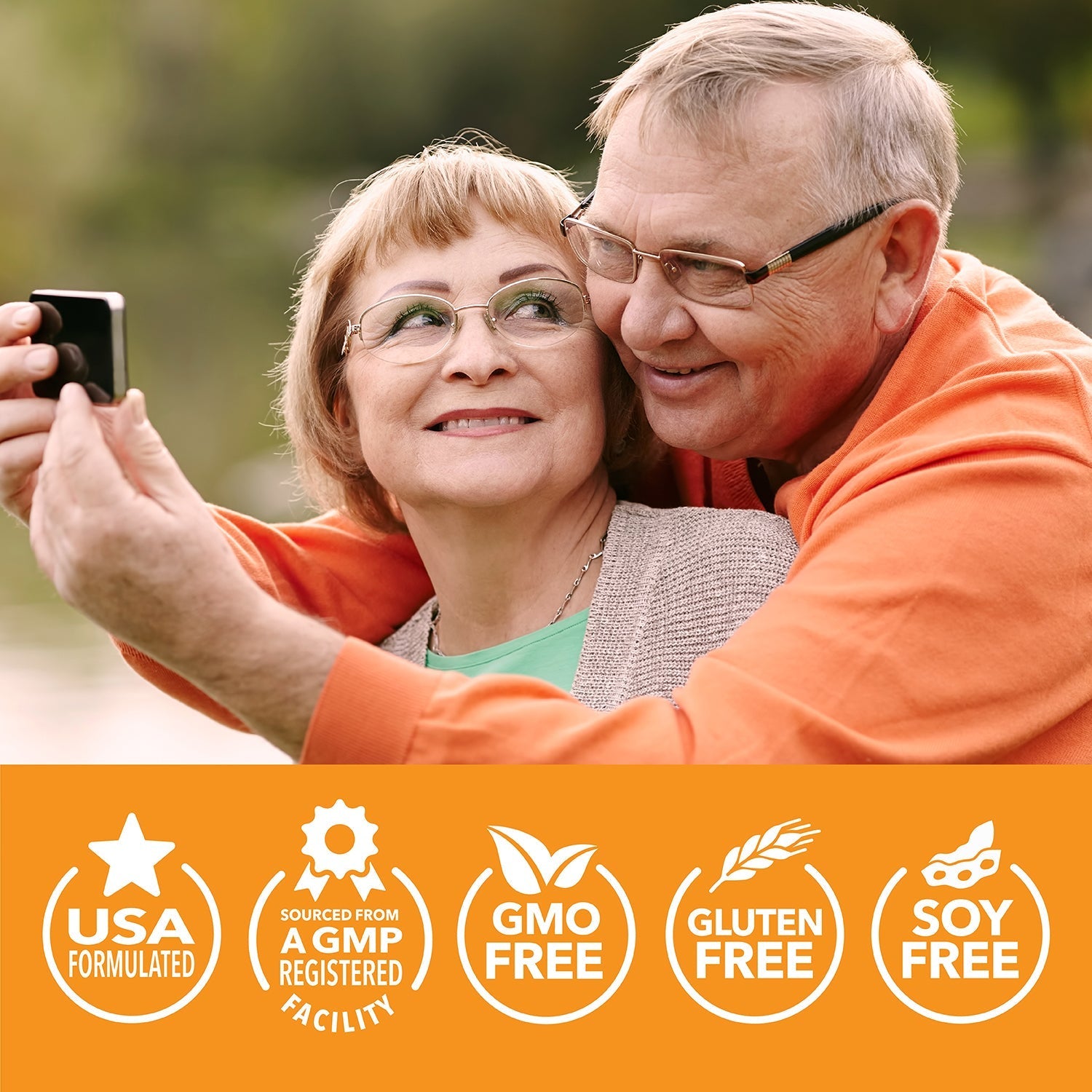 Ashwagandha Capsules, 90ct
Our natural Ashwagandha Capsules help your body adapt to and manage stress. Known for its ability to calm and balance nerves, Ashwagandha is the perfect natural solution for anyone who feels overwhelmed, tired or irritable. It's a great stress fighter.*
NO STIMULANTS, NO DROWSINESS -  Ashwagandha is a caffeine-free herb known to help promote energy levels and ward off fatigue. Studies have also shown Ashwagandha to gently help support the body's natural immune defenses and sleep cycle, which will help you feel and be your best! All while boosting your energy and immunity!*  
DIGESTIVE AID - Artichoke extract is a concentrated form of artichoke that acts as a digestive aid and helps promote absorption.*
MOOD SUPPORT - Studies have shown that taking Ashwagandha daily helps promote a positive outlook. Great for social settings, travel or at home. You're getting positive mood support when you need it most!*
HAVASU NUTRITION CUSTOMER COMMITMENT
Take 2 capsules, preferably with a meal
Herbal formula to calm nerves †
Boost natural energy †
Natural mood boost †
Combined with artichoke to amplify benefits †
Free shipping in the US on orders over $35!
CALM & BALANCE
Feel relaxed and at ease with ashwagandha and artichoke
Herbal formula to calm nerves †
Can act as a cortisol blocker †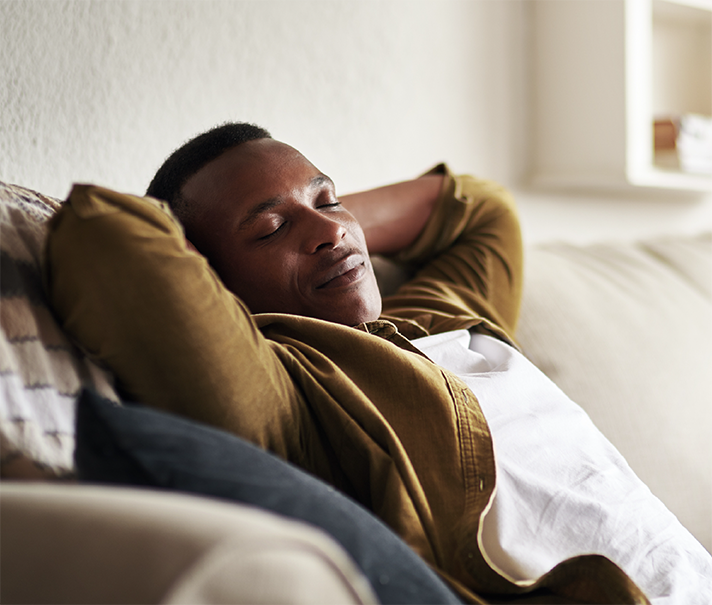 GMP certified
Gold standard in product quality and safety
Price-match guarantee
Safe money when ordering with us
Hassle-free exchange
30-Day Money Back
5.0 Reviews
Customer satisfaction #1 priority
FREQUENTLY BOUGHT TOGETHER
HAVE A QUESTION? GREAT, ASK US!
Havasu Nutrition's Ashwagandha Capsules help reduce stress by lowering your body's cortisol levels. These capsules are also infused with 100 mg of Artichoke Leaf Extract which helps enhance digestive and liver health and aids in detoxification.

Ashwagandha benefits adults by promoting cognition and focus and boosting energy levels to help you maintain an Ayurvedic Lifestyle and keep you away from several health issues.
Take TWO of Havasu Nutrition's Ashwagandha Capsules with Artichoke every day, preferably with a meal or as directed by your healthcare provider. Each serving contains 1,000 mf of natural Ashwagandha Powder and 100 mg of Artichoke Leaf Extract.
Just like any dietary supplement, these capsules also have potential side effects. It is important to know Ashwagandha's side effects, especially if you are contemplating pregnancy or are living with a certain health condition, as Ashwagandha may trigger an upset stomach, diarrhea or vomiting.

Havasu Nutrition highly recommends its customers to seek professional advice from a medical expert prior to consumption of any of our products.