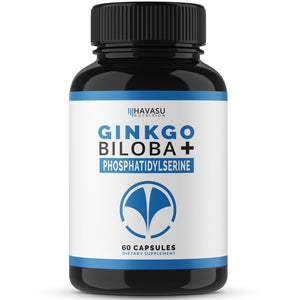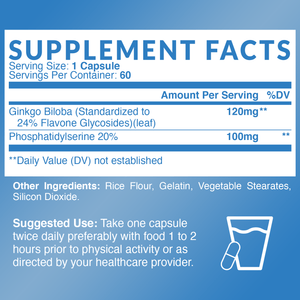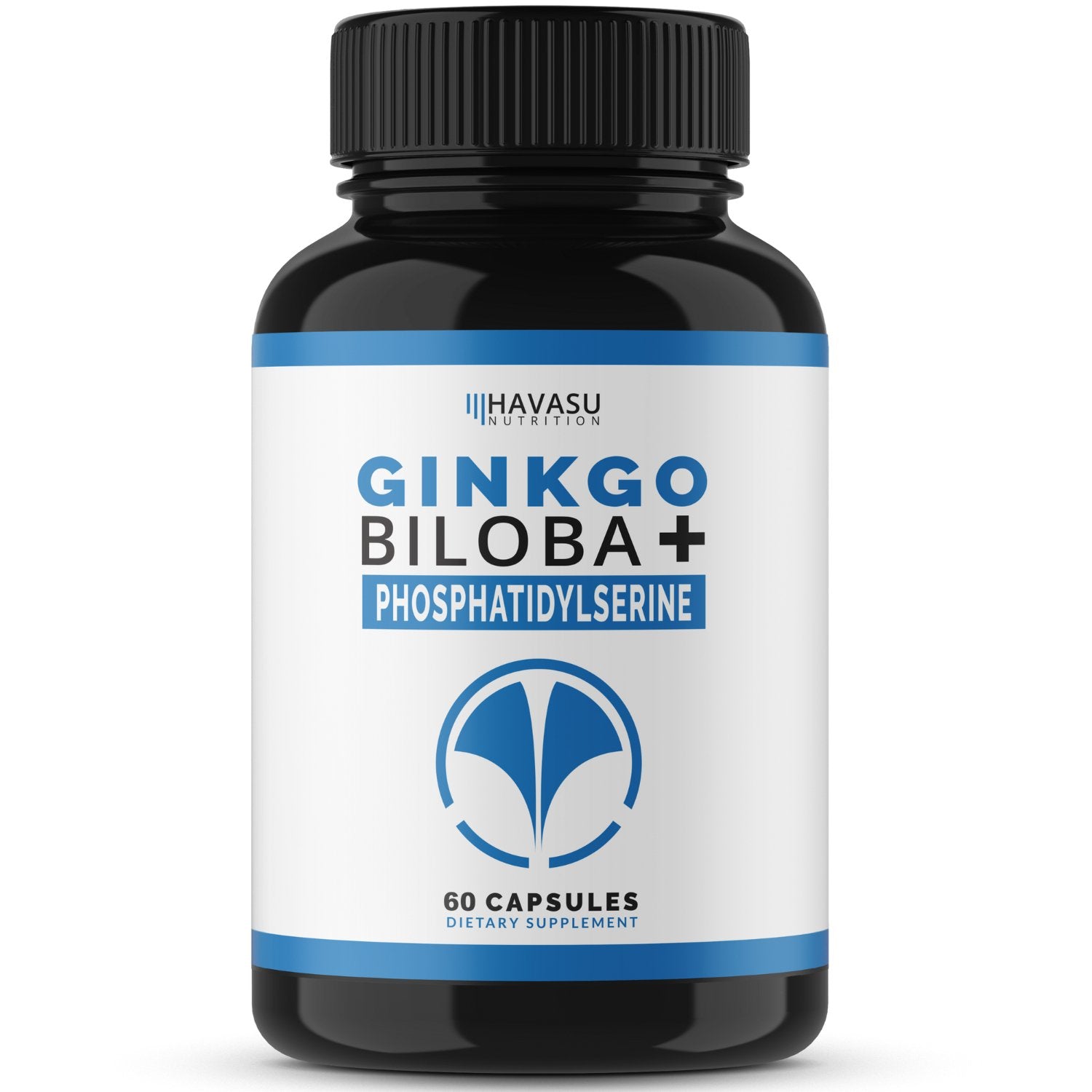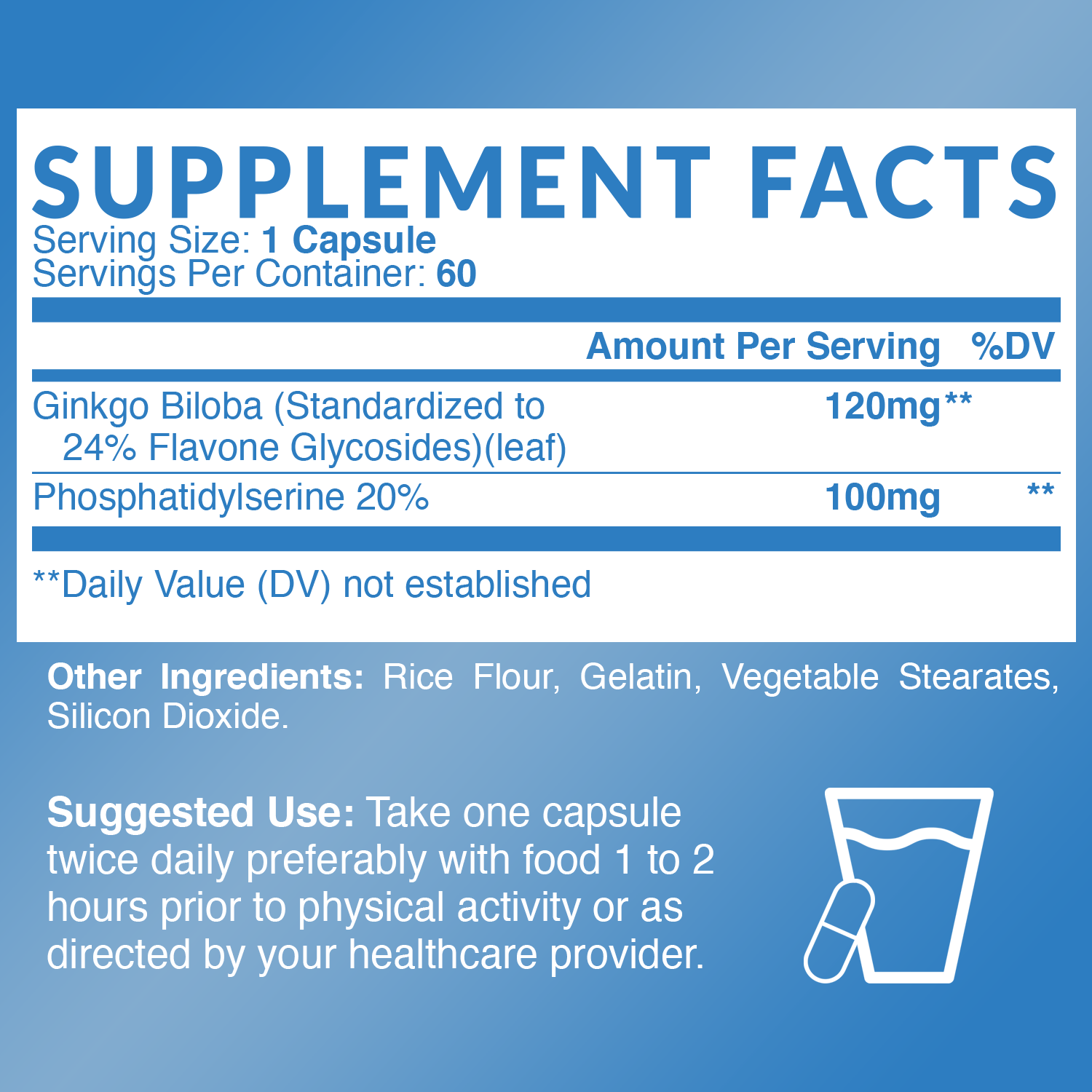 Ginkgo Biloba Capsules, 60ct
Ginkgo biloba capsules contain an extract from the leaves of the ginkgo biloba tree, which is a popular supplement known for its potential cognitive and memory-enhancing properties. Ginkgo biloba has been used for centuries in traditional medicine and it may have benefits for supporting brain function, circulation, and more. With their potential benefits and convenient form, ginkgo biloba capsules are a popular choice for those looking to support their cognitive health.
Free shipping in the US on orders over $35!

GMP certified
Gold standard in product quality and safety
Price-match guarantee
Safe money when ordering with us
Hassle-free exchange
30-Day Money Back
4.21 Reviews
Customer satisfaction #1 priority
FREQUENTLY BOUGHT TOGETHER
Customer Reviews
Great Product!
I stumbled upon this product a couple of months ago because I was looking for a good phosphatidylserine supplement, I had heard how good it is for brain health. When I saw that Havasu Nutrition had this with Gingko in it I knew I had to try! I know the great benefits of Gingko as well. This product does not disappoint!! Going through menopause, it has REALLY helped me with the brain fog and mental lag associated with my depleted hormones. This is a great product and their excellent customer service has made me a loyal customer!
12373 Chaya CT Spring Hill 34610
My husband had a stroke a year ago. Our doctor recommended taking Havasu Ginko Biloba.
Awesome for my brain
This stuff keeps my mind engaged and sharp! I've been taking it for over two years and am quite pleased with the results.
We can all agree this is a five star
Ginko has been used for centuries. Now I see why!
Easy five for me
Excellent product and quick shipping!
HAVE A QUESTION? GREAT, ASK US!
Havasu Nutrition's Ginkgo Biloba Capsules are used to help improve cognition and memory. Ginkgo Biloba capsules are one of the most convenient accesses to traditional medicine.
Daily consumption of ginkgo biloba may enhance cognitive health which is essential for work, school and life in general. Make sure to take one Ginkgo Biloba Capsule twice daily, preferably with a meal; one to two hours prior to physical activity or as directed by your healthcare provider.
Gingko Biloba is best taken daily before physical activity—take them before going to work or school for enhanced cognition, memory and focus!