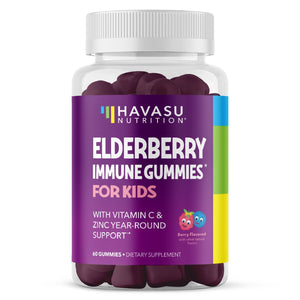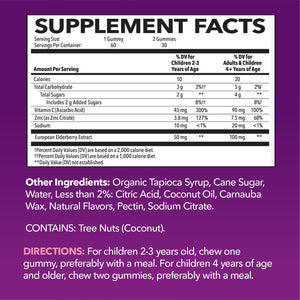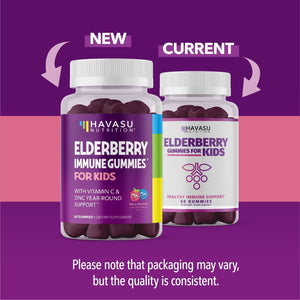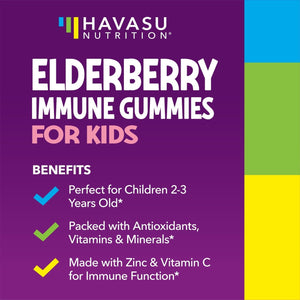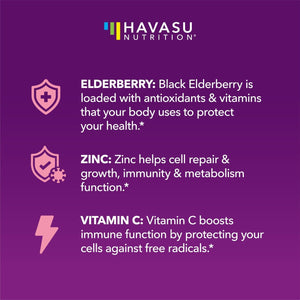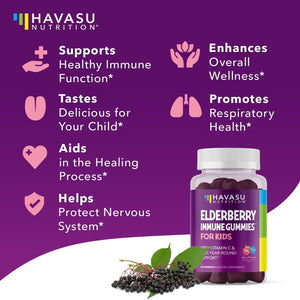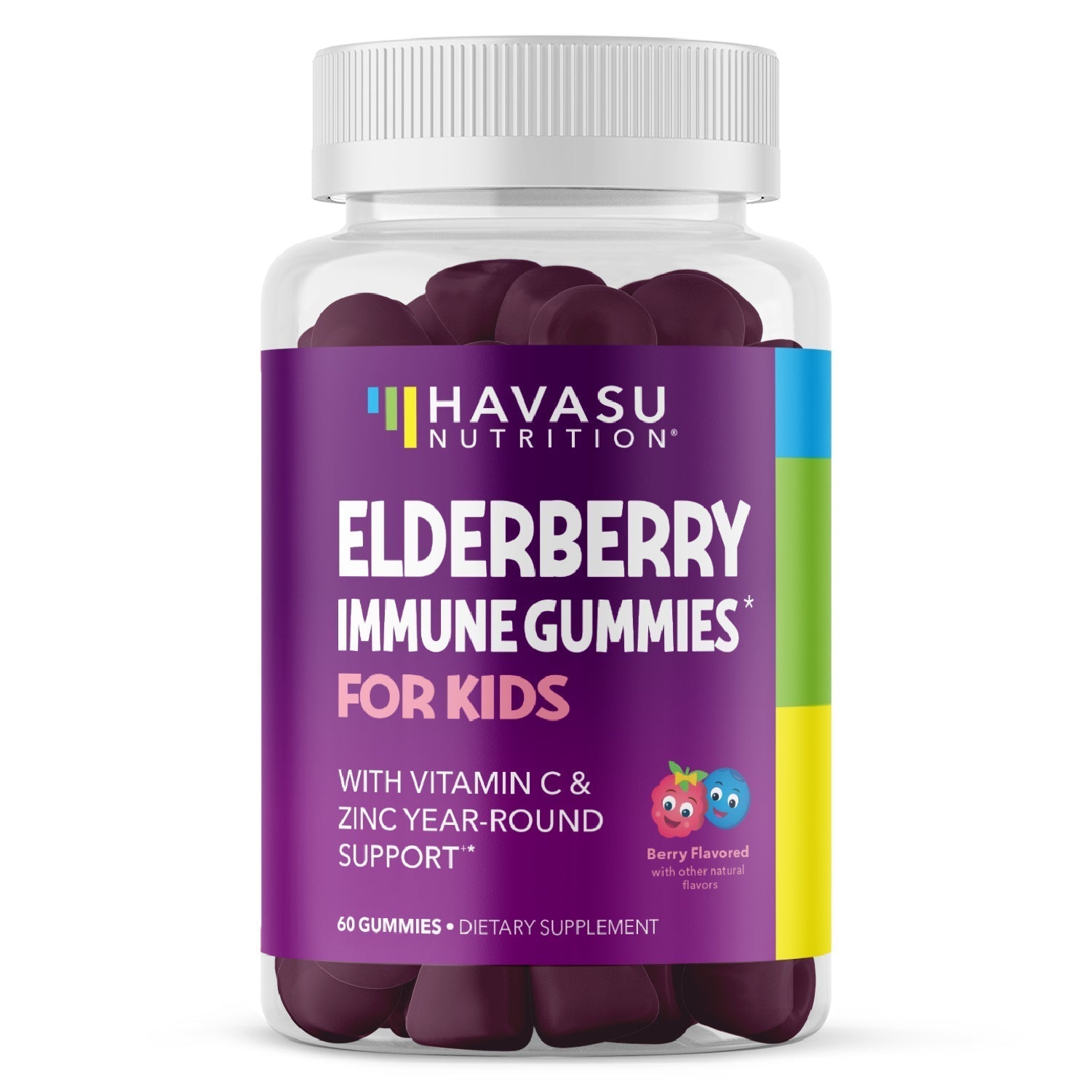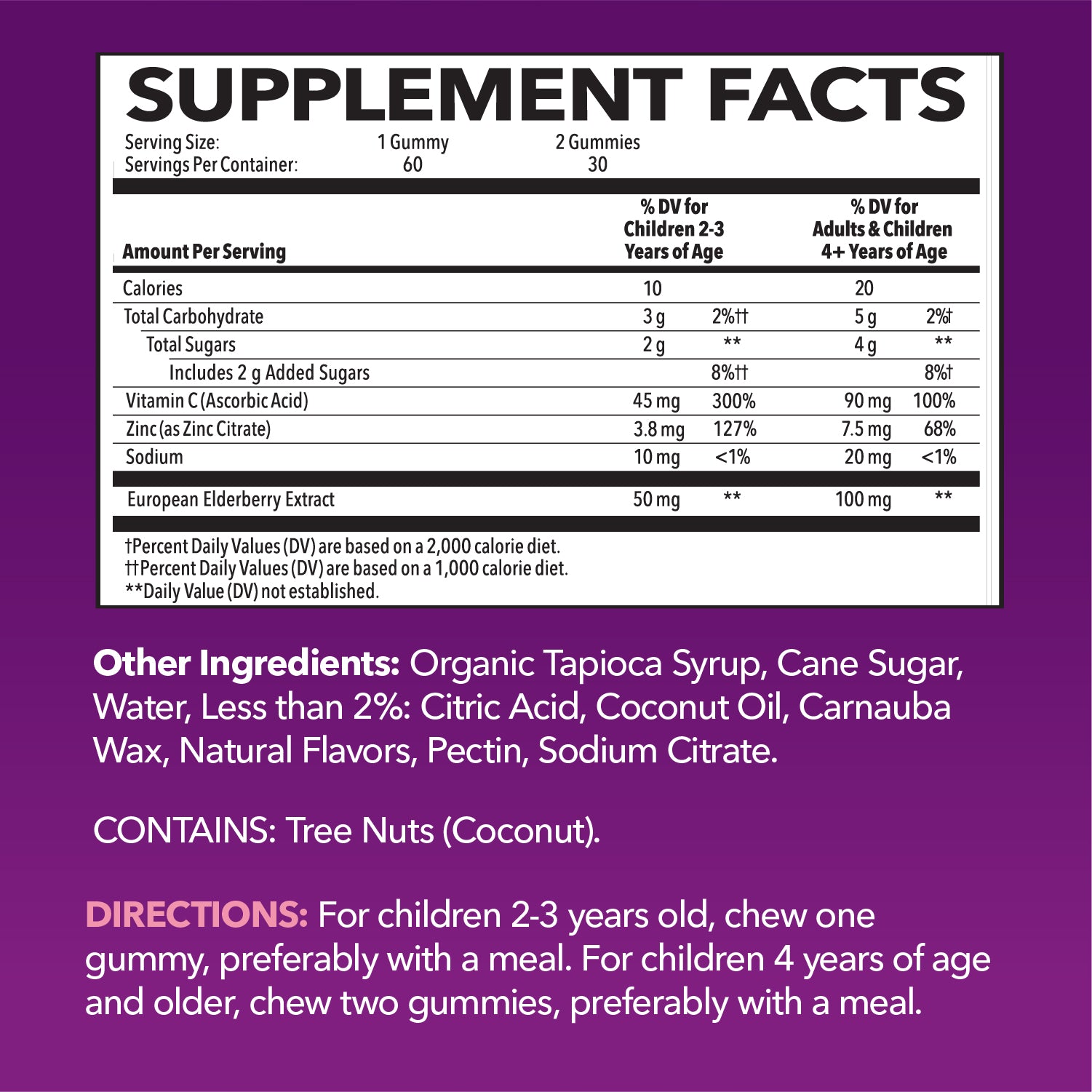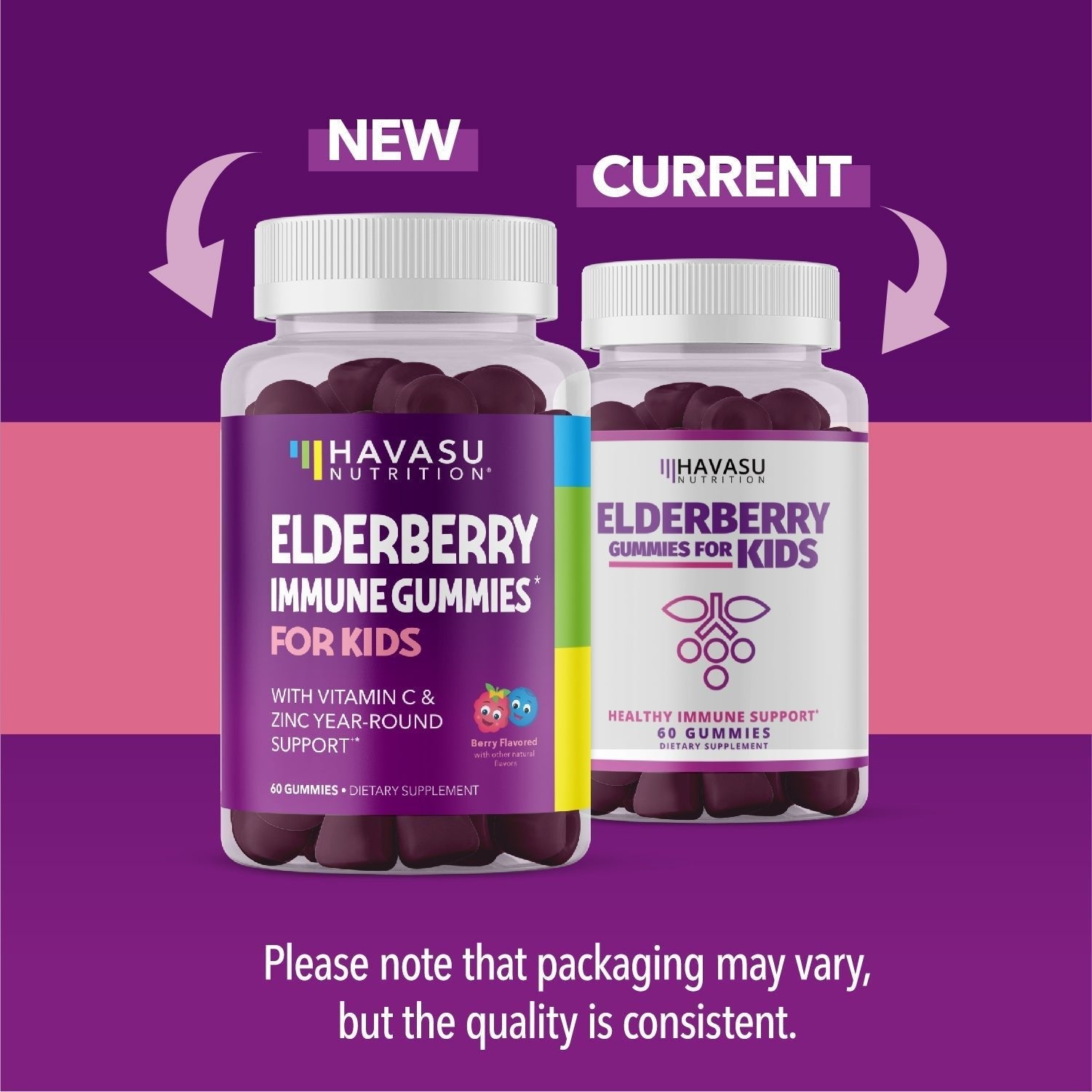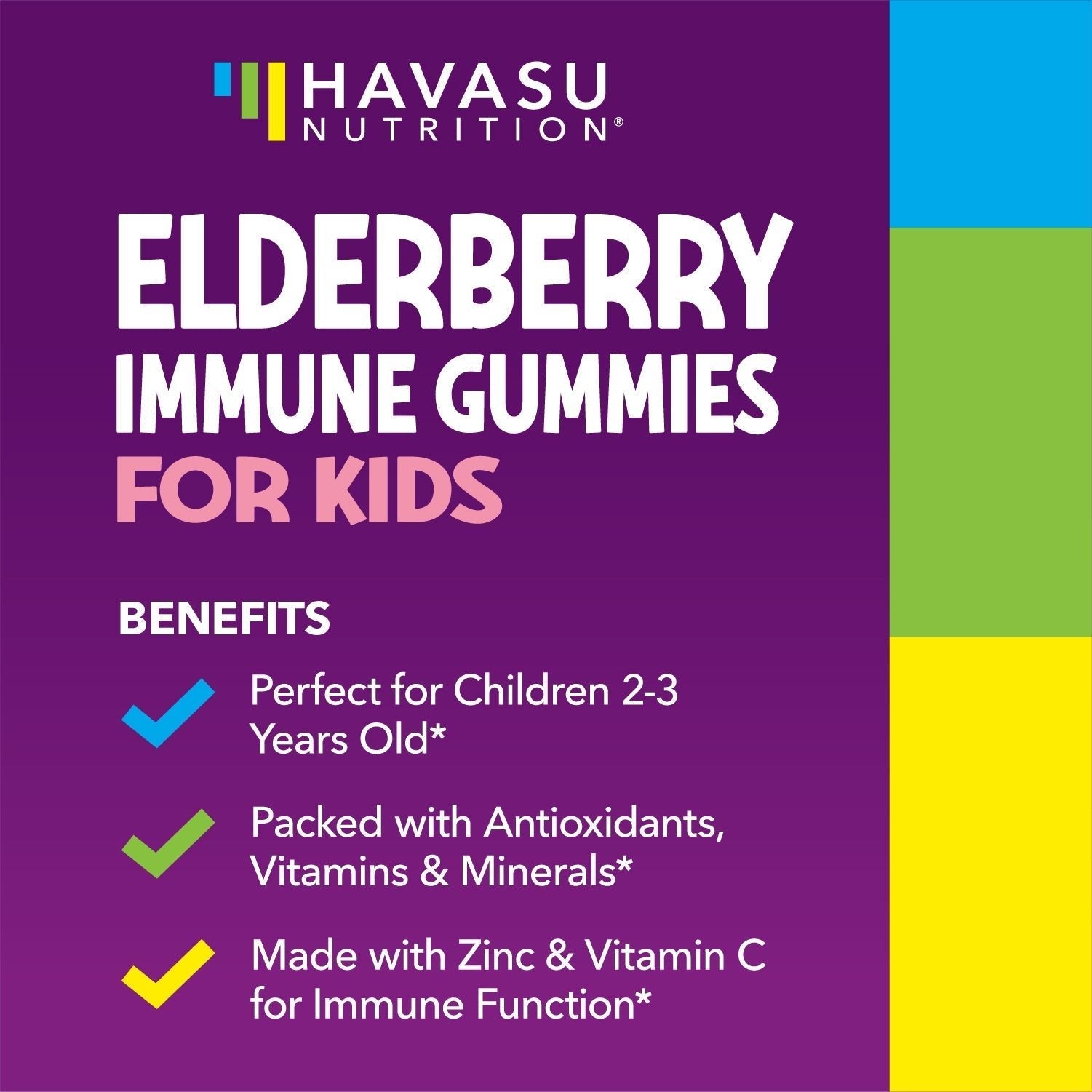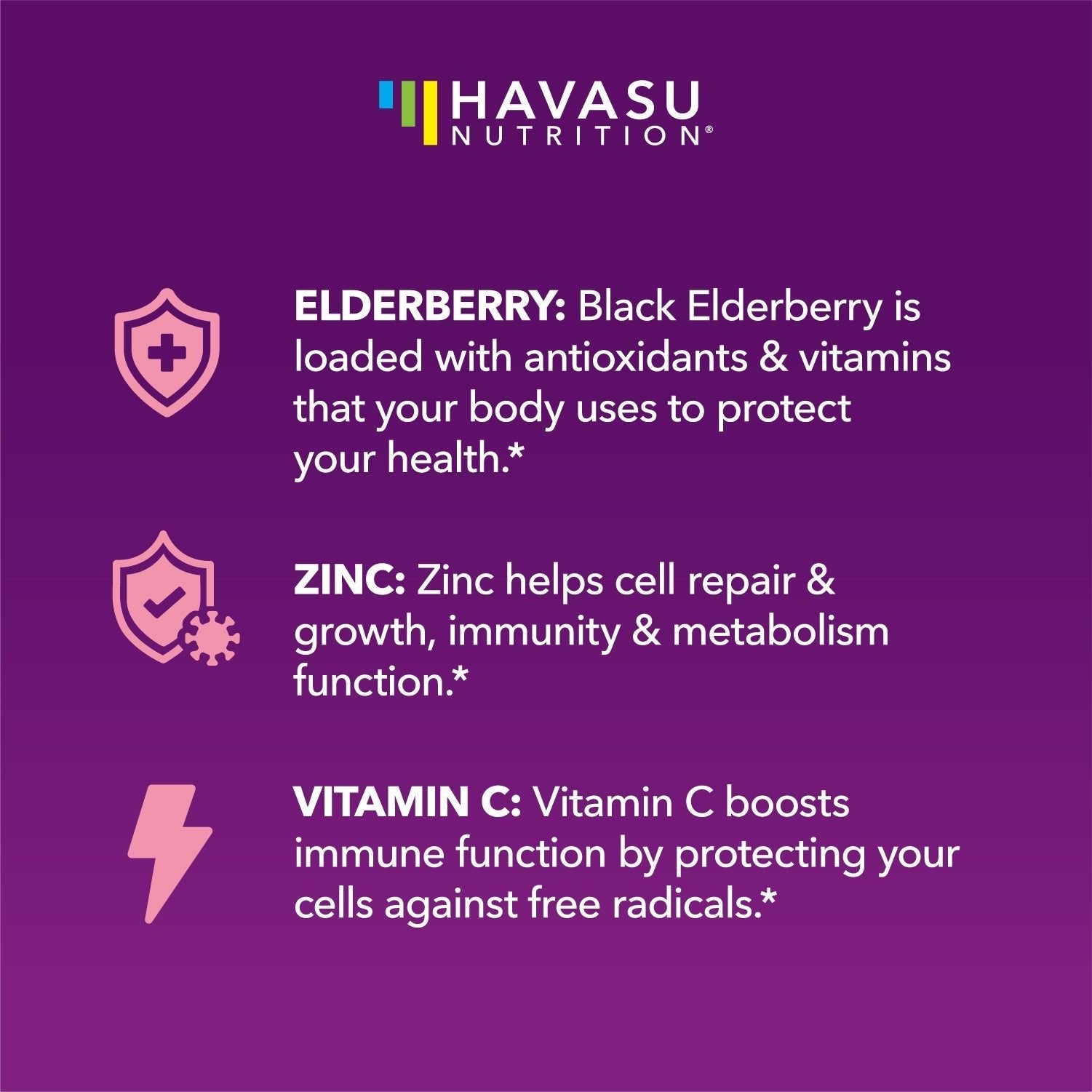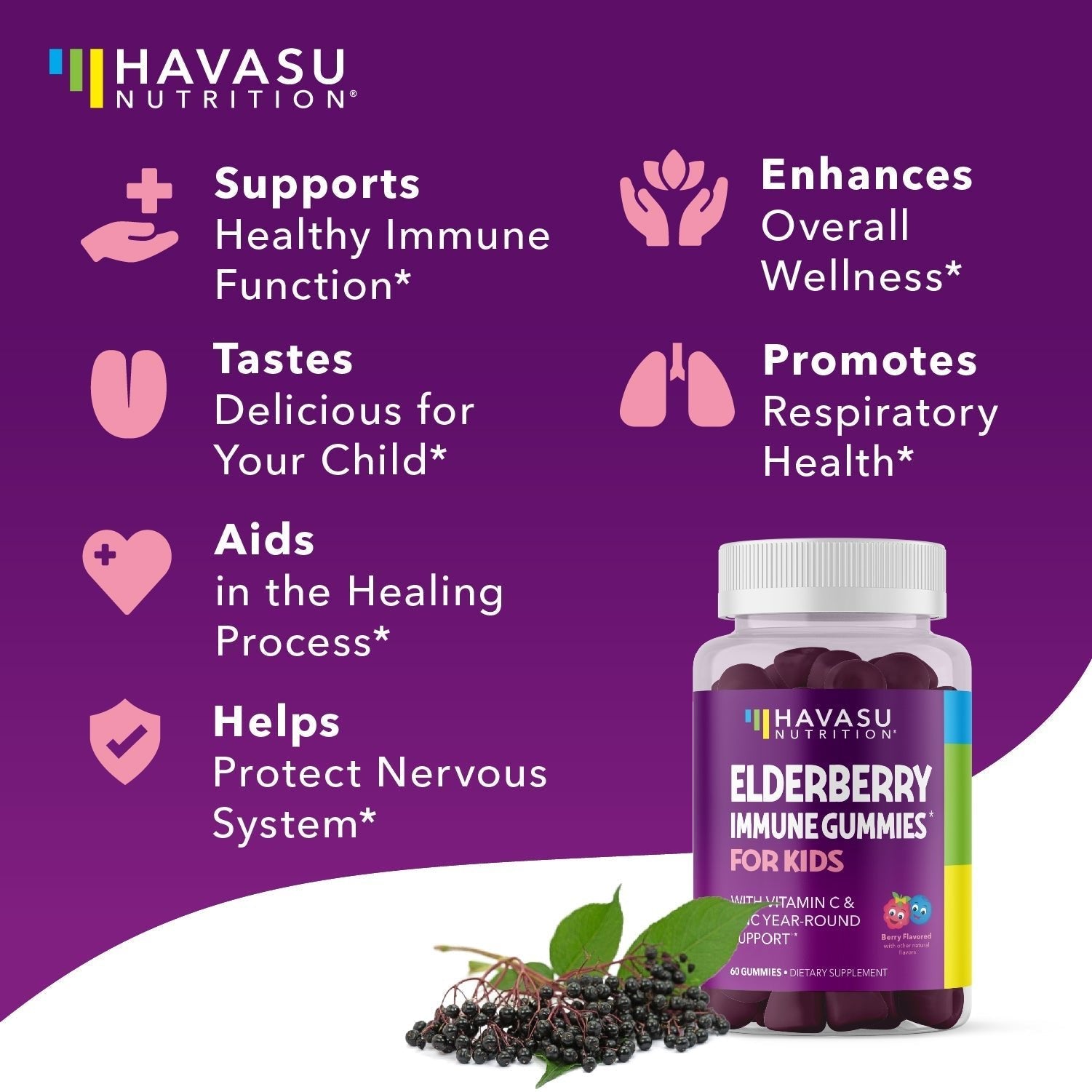 Elderberry Gummies for Kids, Elderberry Flavor
Triple Immune Support. These tasty Elderberry gummies are carefully created for children 2 and above for year-round immune support. The premium immunity blend includes European Elderberry Extract, Vitamin C and Zinc in a pectin-based gummy for a healthy dose each day, giving your child additional protection.
For children 2-3 years, take 1 gummy per day with a meal. For children 4 years or older, take 2 gummies, with a meal.
Elderberries have naturally occurring anthocyanins that provide good antioxidant support †
Antioxidants can help neutralize free radicals, promoting good overall health †
Free shipping in the US on orders over $35!
ELDERBERRY BERRY EXTRACT FOR IMMUNE HEALTH
Carefully created for children 2 and above for year-round immune support
Helps neutralize free radicals †
May support immune function †
FREQUENTLY BOUGHT TOGETHER