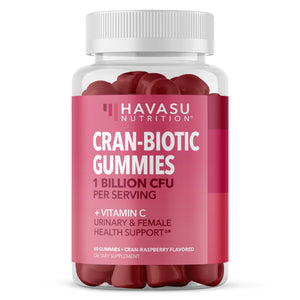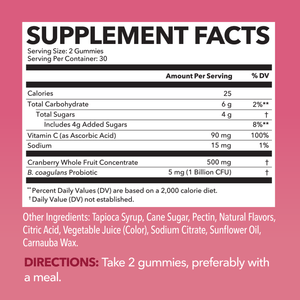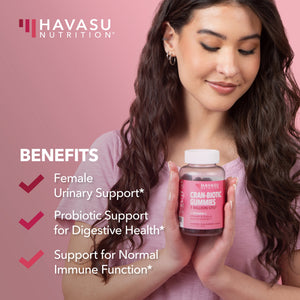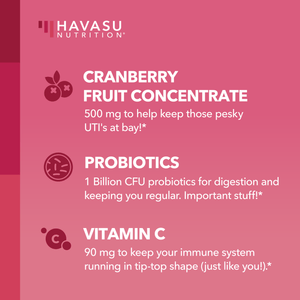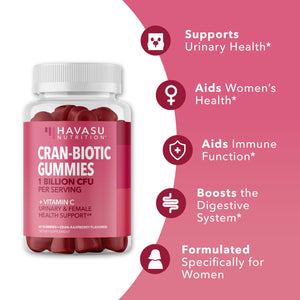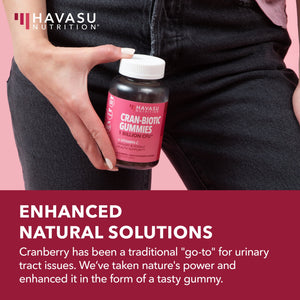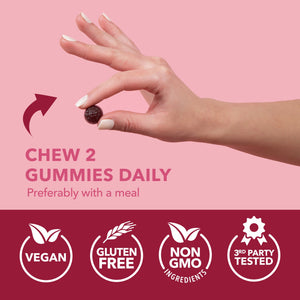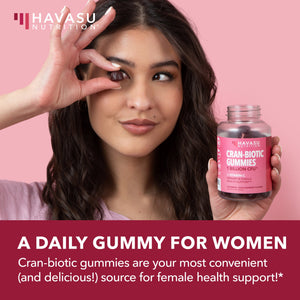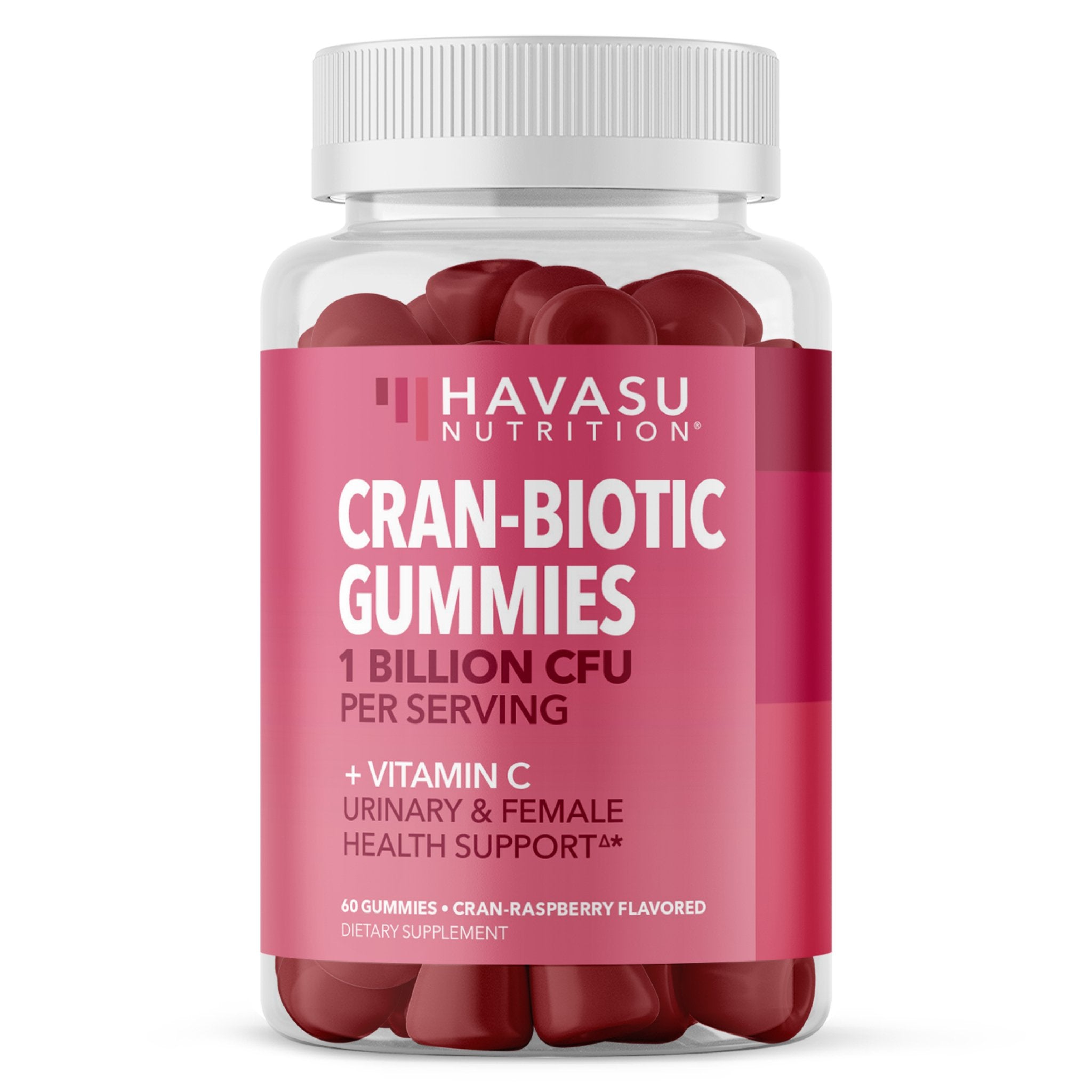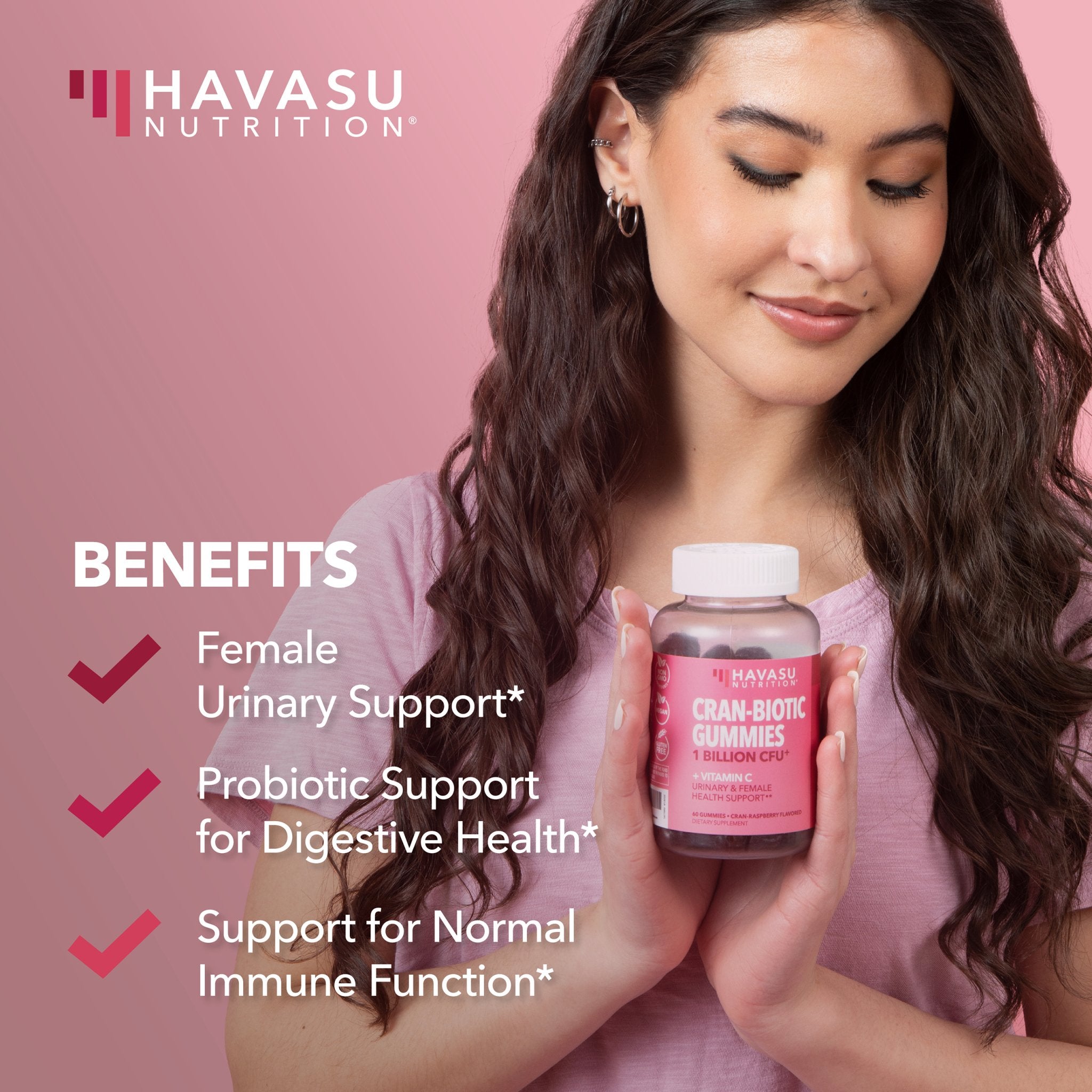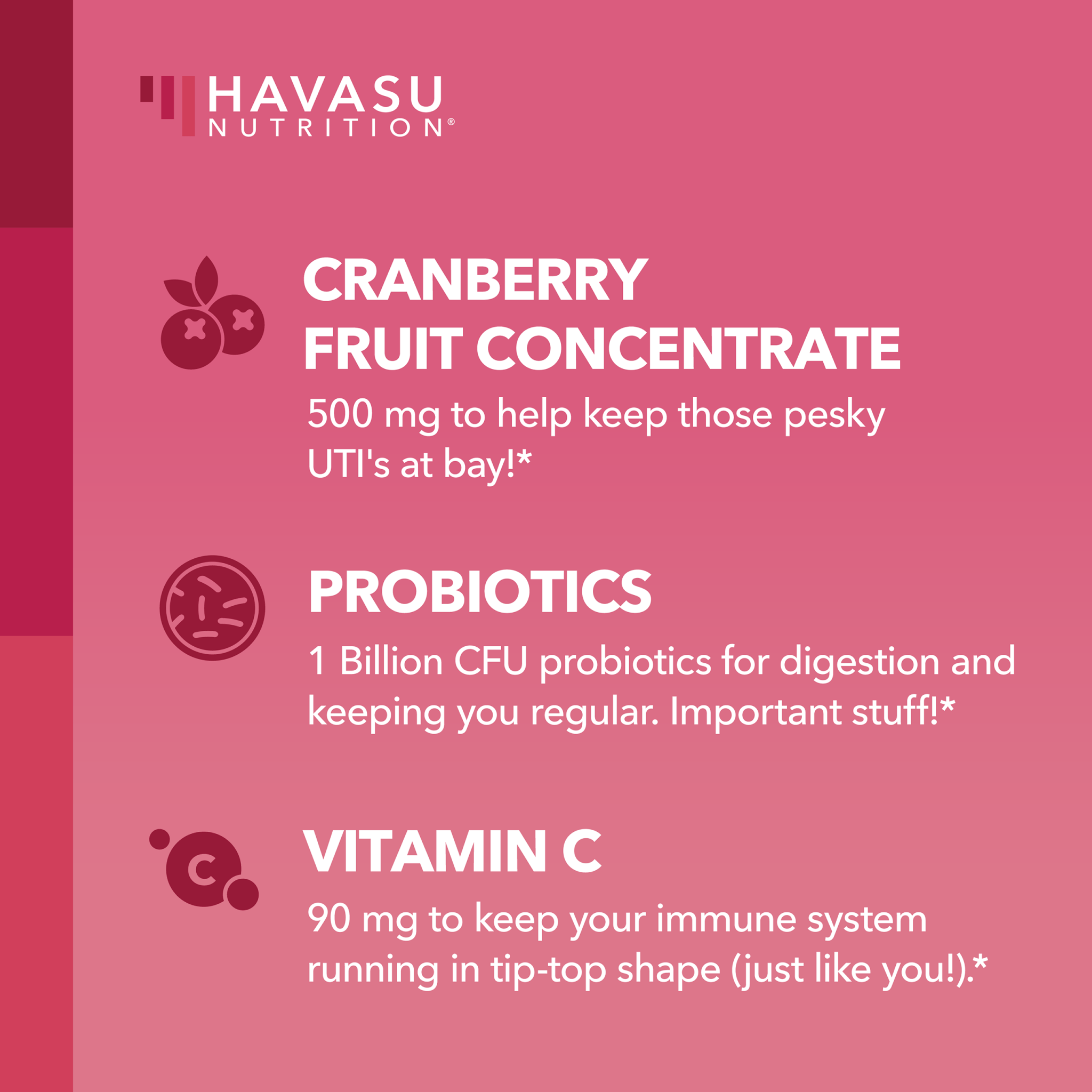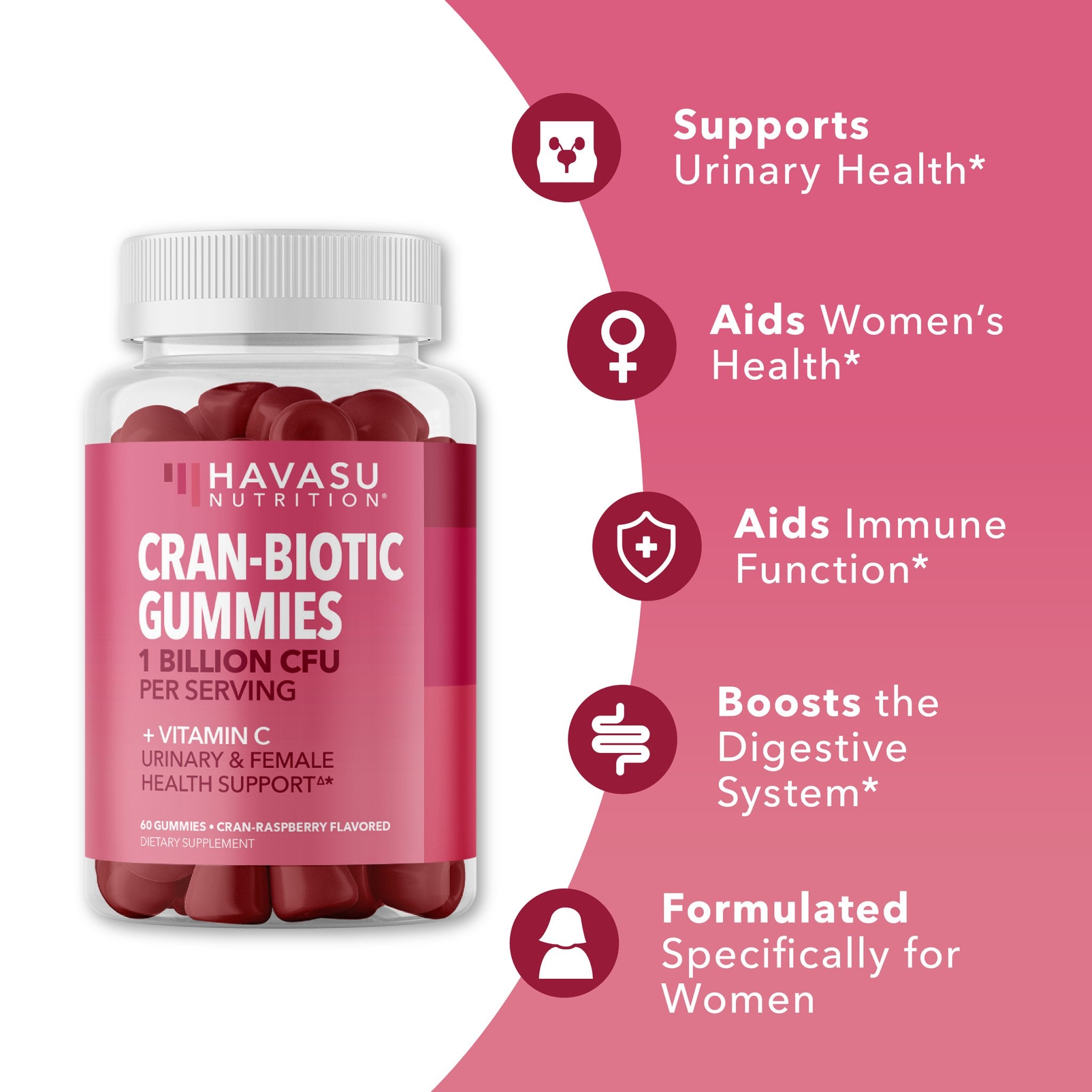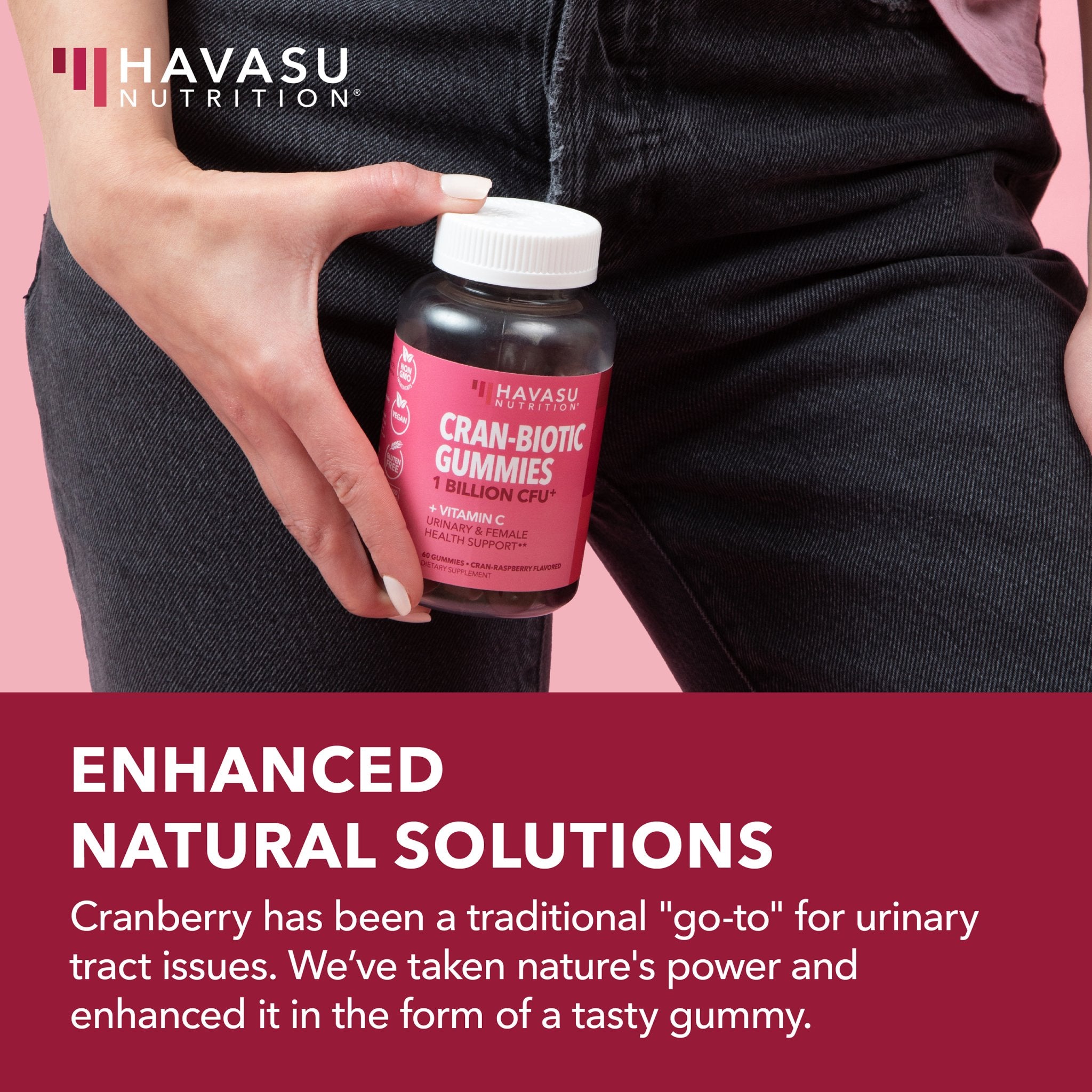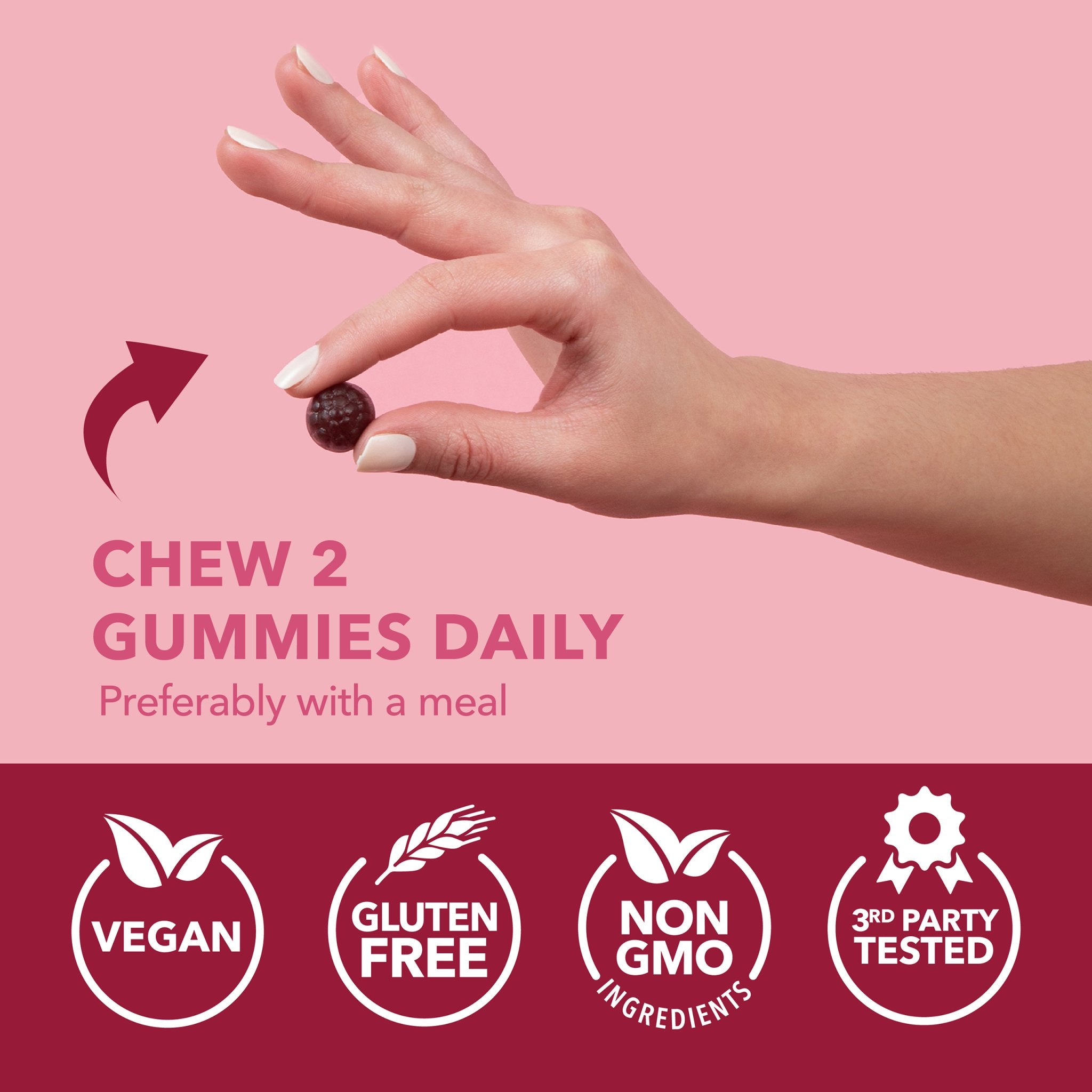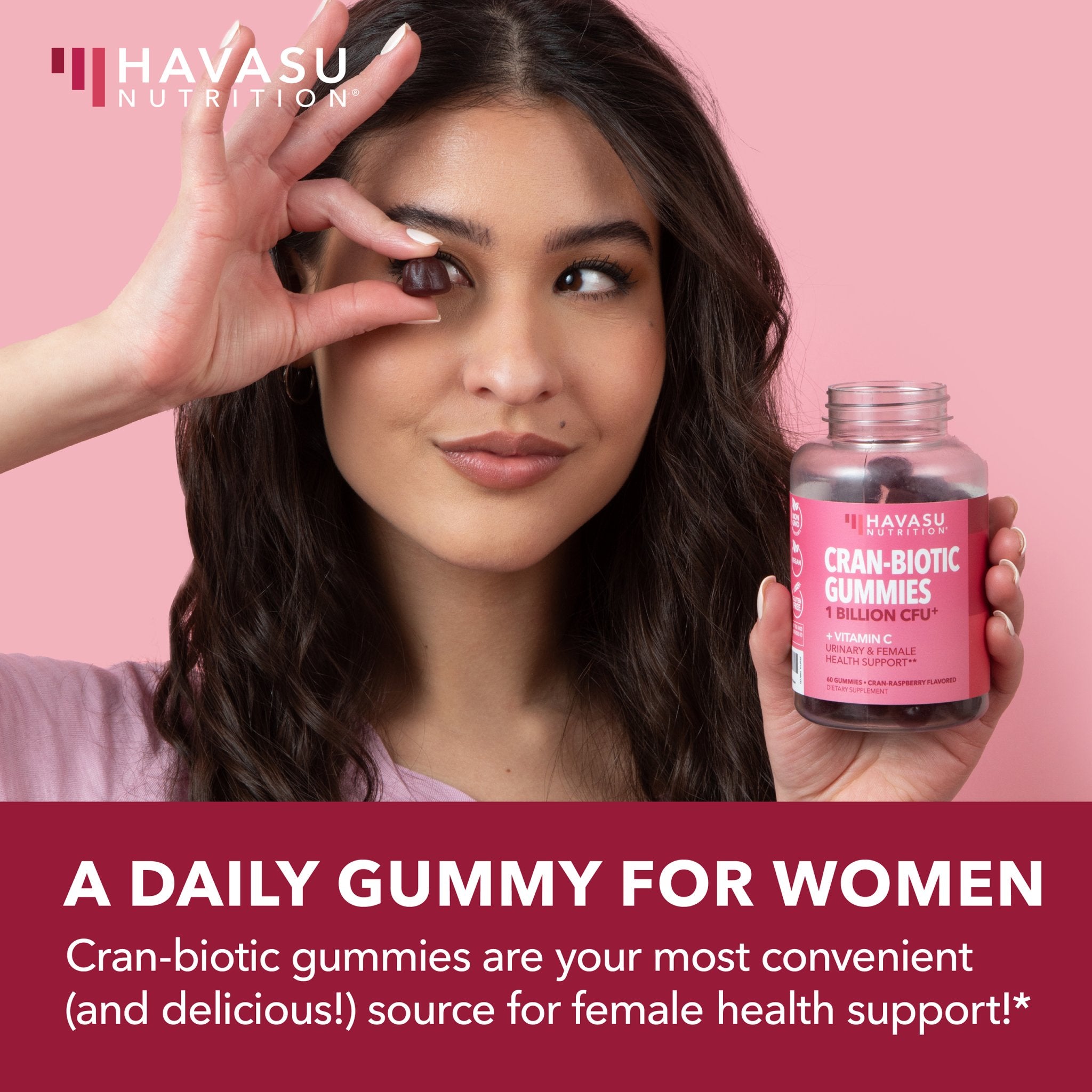 Cranberry Probiotic Gummies for Women, 60 c
Sustain Both Gut and Urinary Tract Health
We have created a revolutionary bottle for women's digestive, vaginal, and urinary tract health. Our Cran-Biotic Gummies help encourage balanced pH levels that aid in fighting against infections and inflammation. While these gummies charm you with their naturally delicious cranberry flavor, they also have potent cleansing effects designed specifically for the urinary tract—UTI may just be one less problem to think about!
Gummies for Comprehensive Female Health
We want to help encourage overall female health by starting to aid in cleansing both the digestive and urinary tract. But aside from these, we have formulated the Cran-Biotic Gummies to help support skin health as well. With elevated probiotics, your skin would receive the support and nourishment it needs to help decrease the chances of eczema or acne. Just like what we always say: bloom with a probiotic buddy!
Since we are on the topic of overall health, Havasu Nutrition's Cran-Biotic Gummies are also your convenient and fun source of support in mood state as probiotics are known to help bolster mental health as well.
Havasu Nutrition has infused 1 billion CFU of probiotics to these delightful gummies which play a significant role in gut, immune, and vaginal health. While these gummies are primarily fun and convenient because of their AMAZING flavor, each bottle of the Cran-Biotic Gummies is packed and loaded with BILLIONS of probiotics for women—these gummies aren't here to play.
Free shipping in the US on orders over $35!
Claim the Restorative Effects of Cranberries
Gummies Specifically Designed To Supply Probiotics for Women
Encourages urinary tract health by flushing out toxins
Helps balance pH levels for optimum vaginal health
Vegetarian-friendly with no-artificial flavoring—they effortlessly taste AMAZING
Boosts immunity—cranberries are an excellent source of Vitamin C
FREQUENTLY BOUGHT TOGETHER