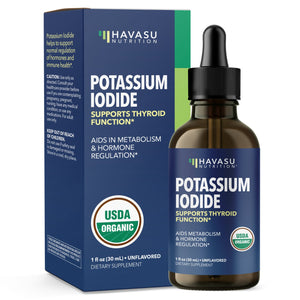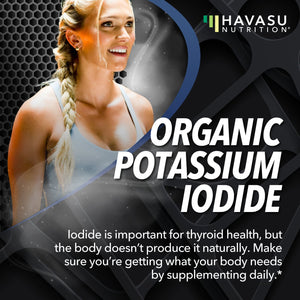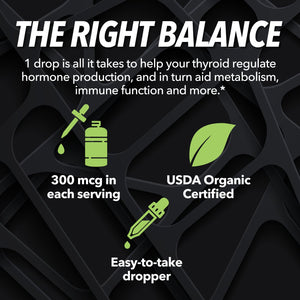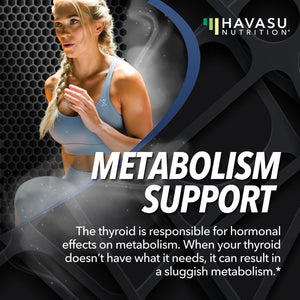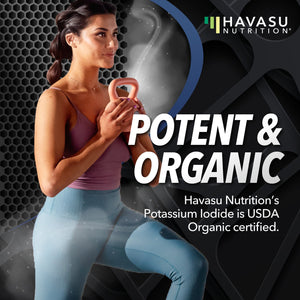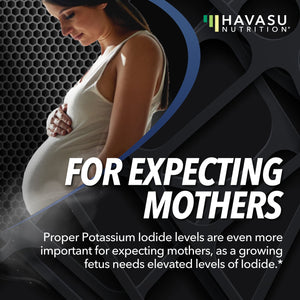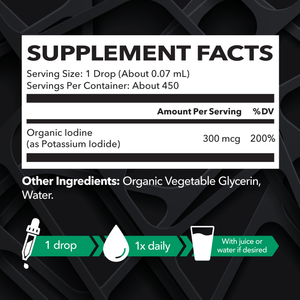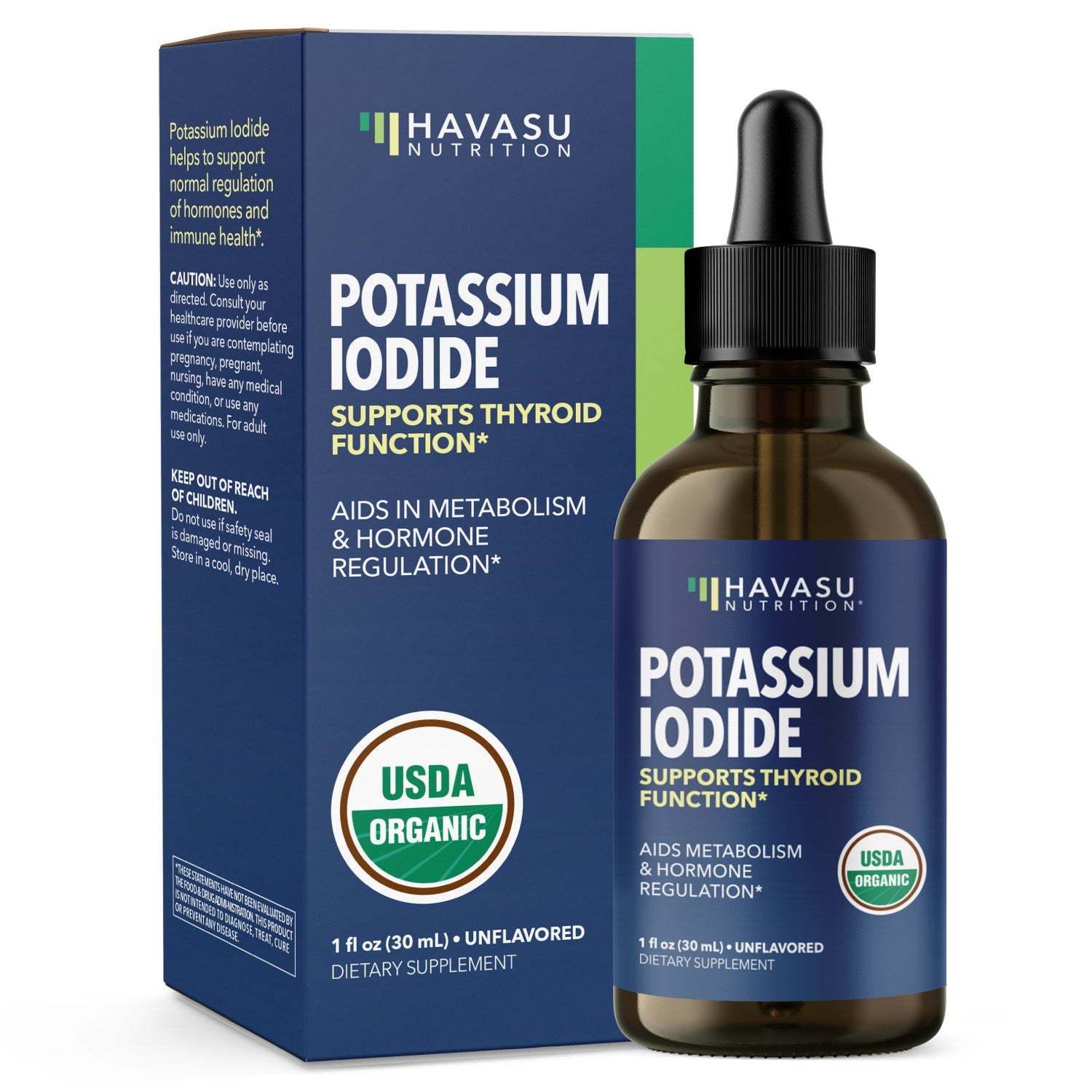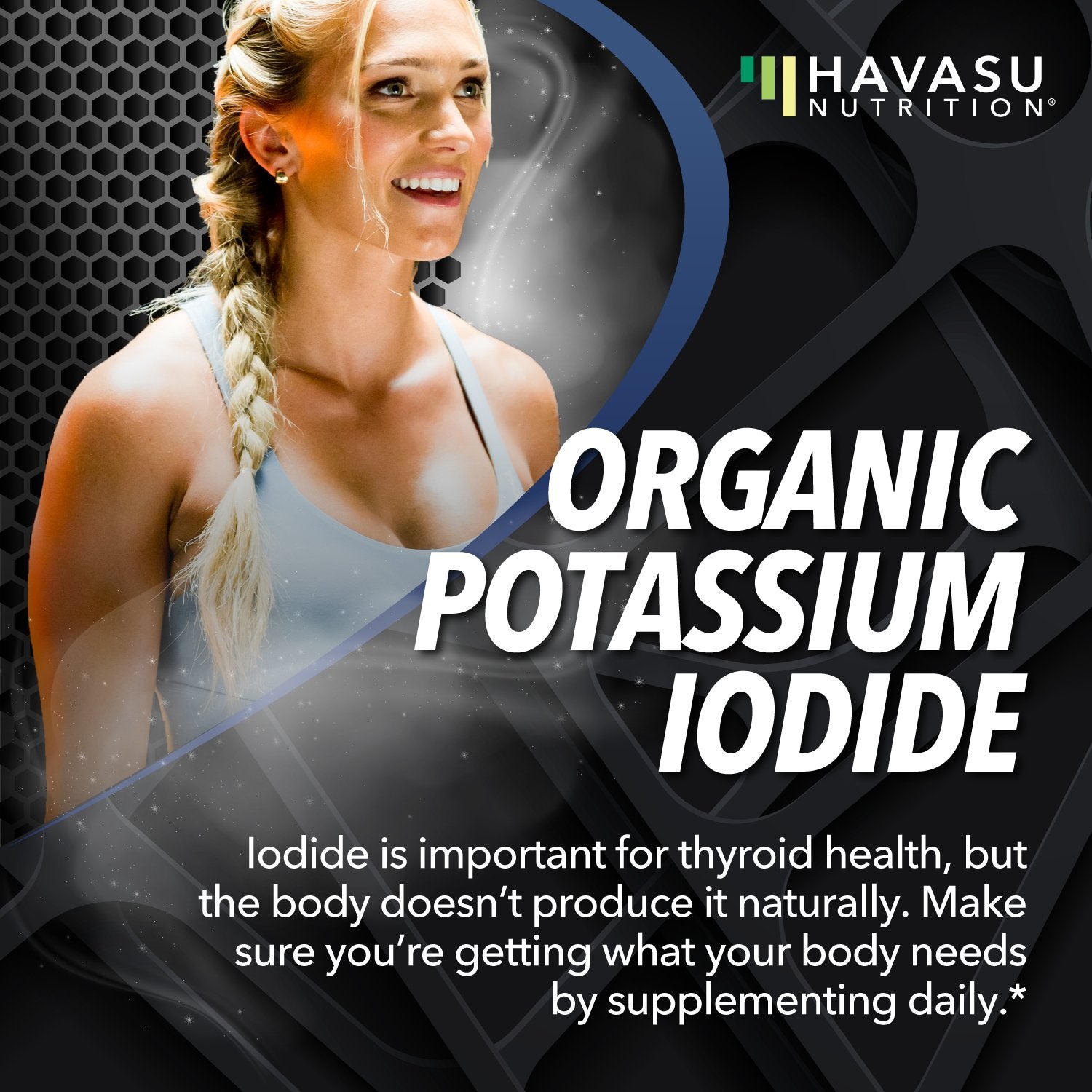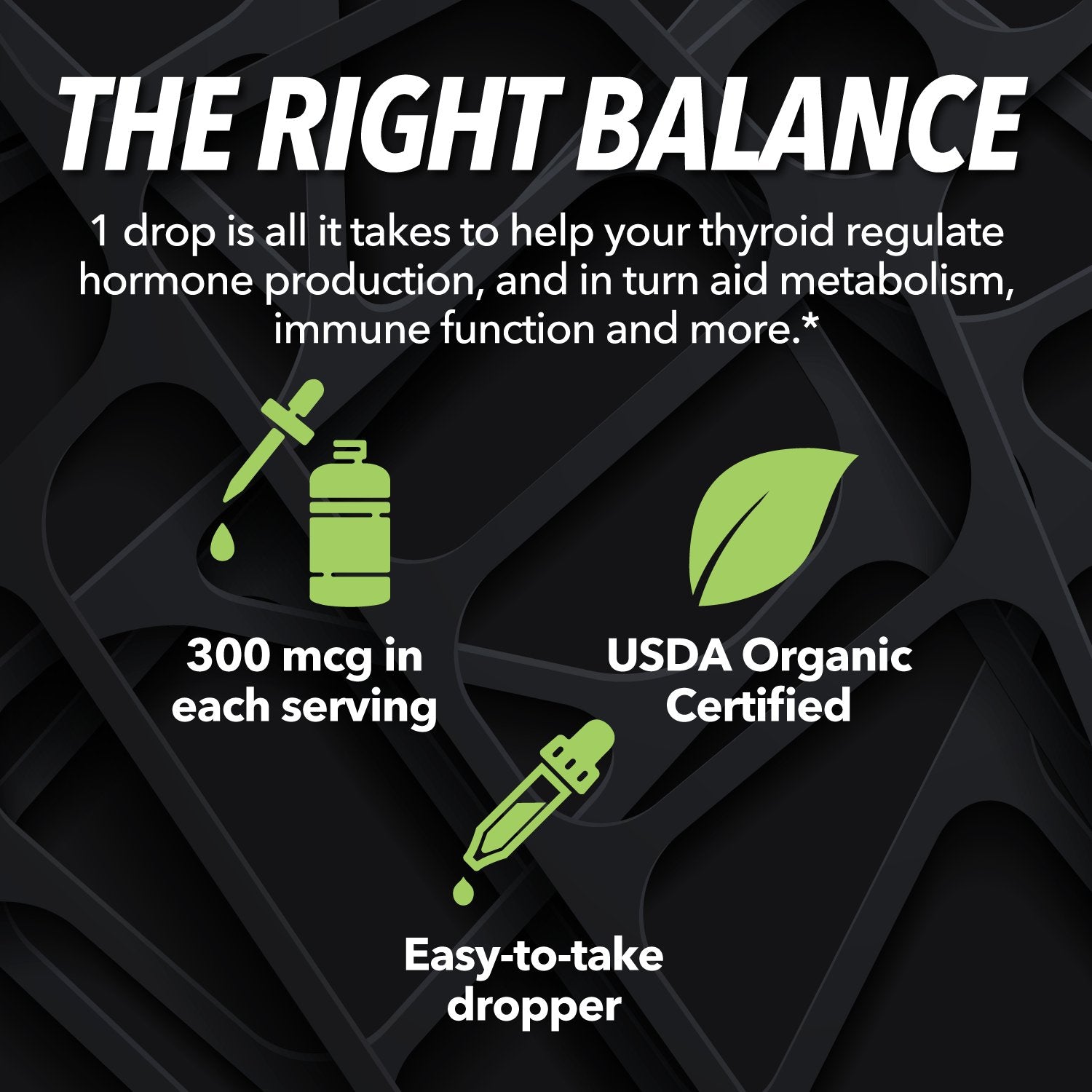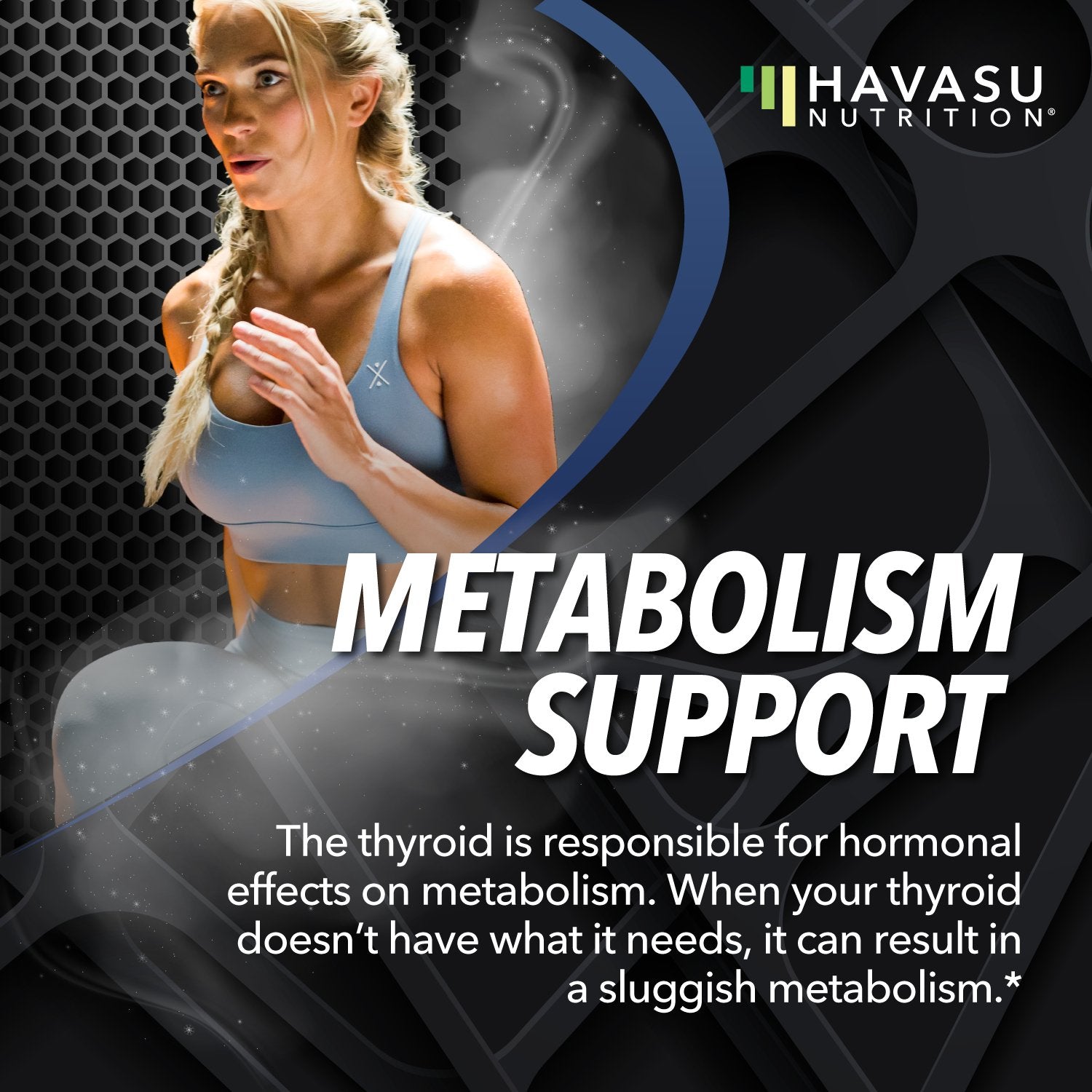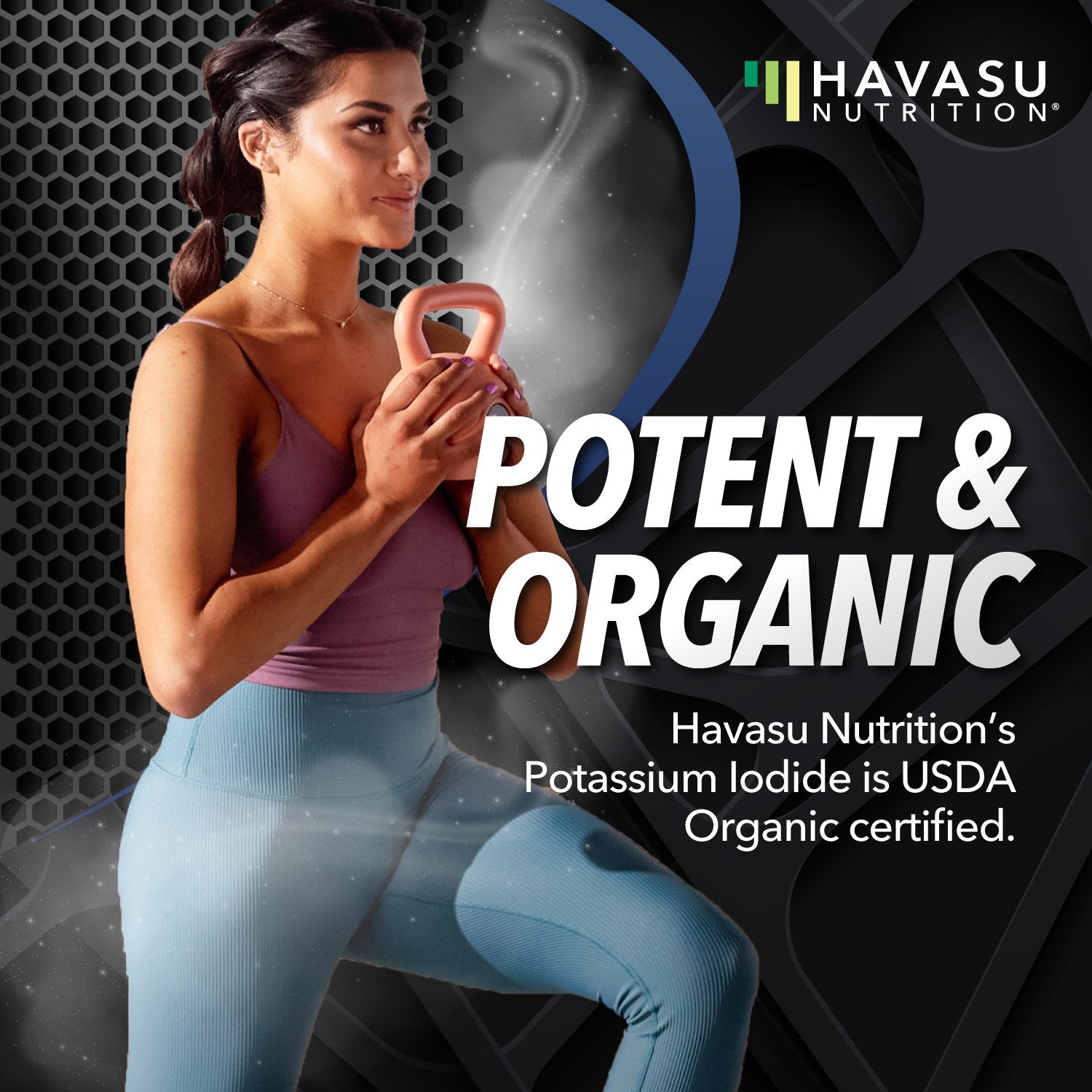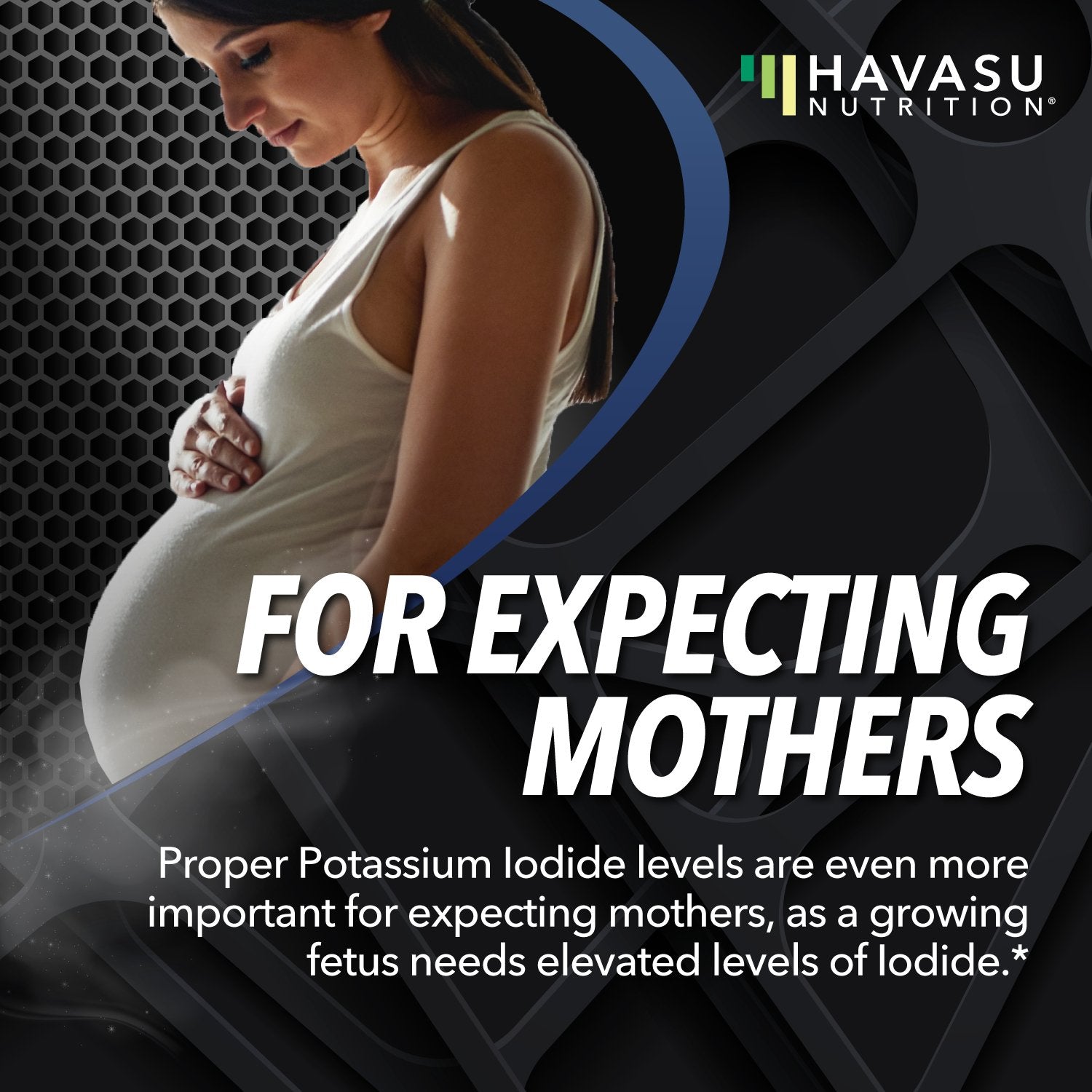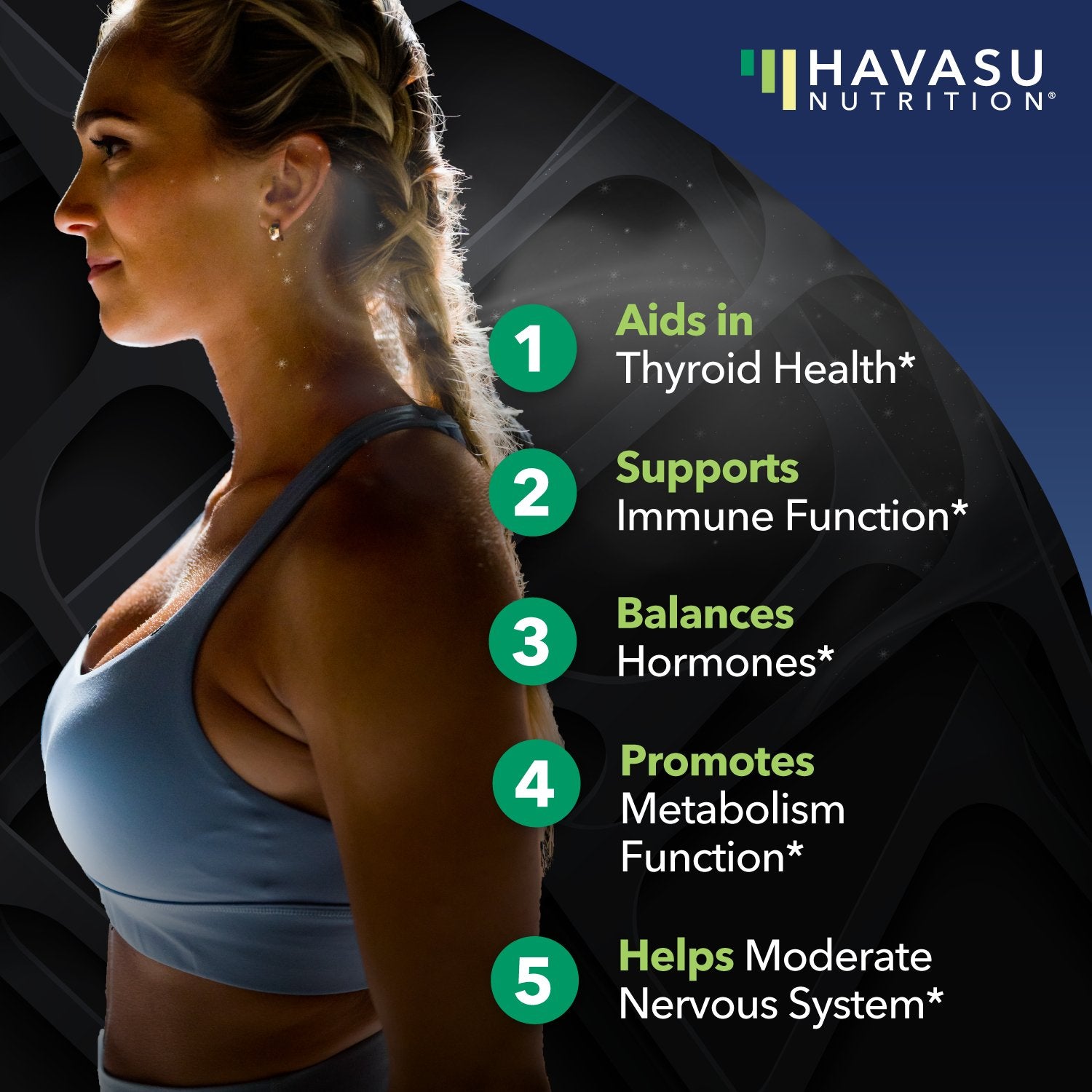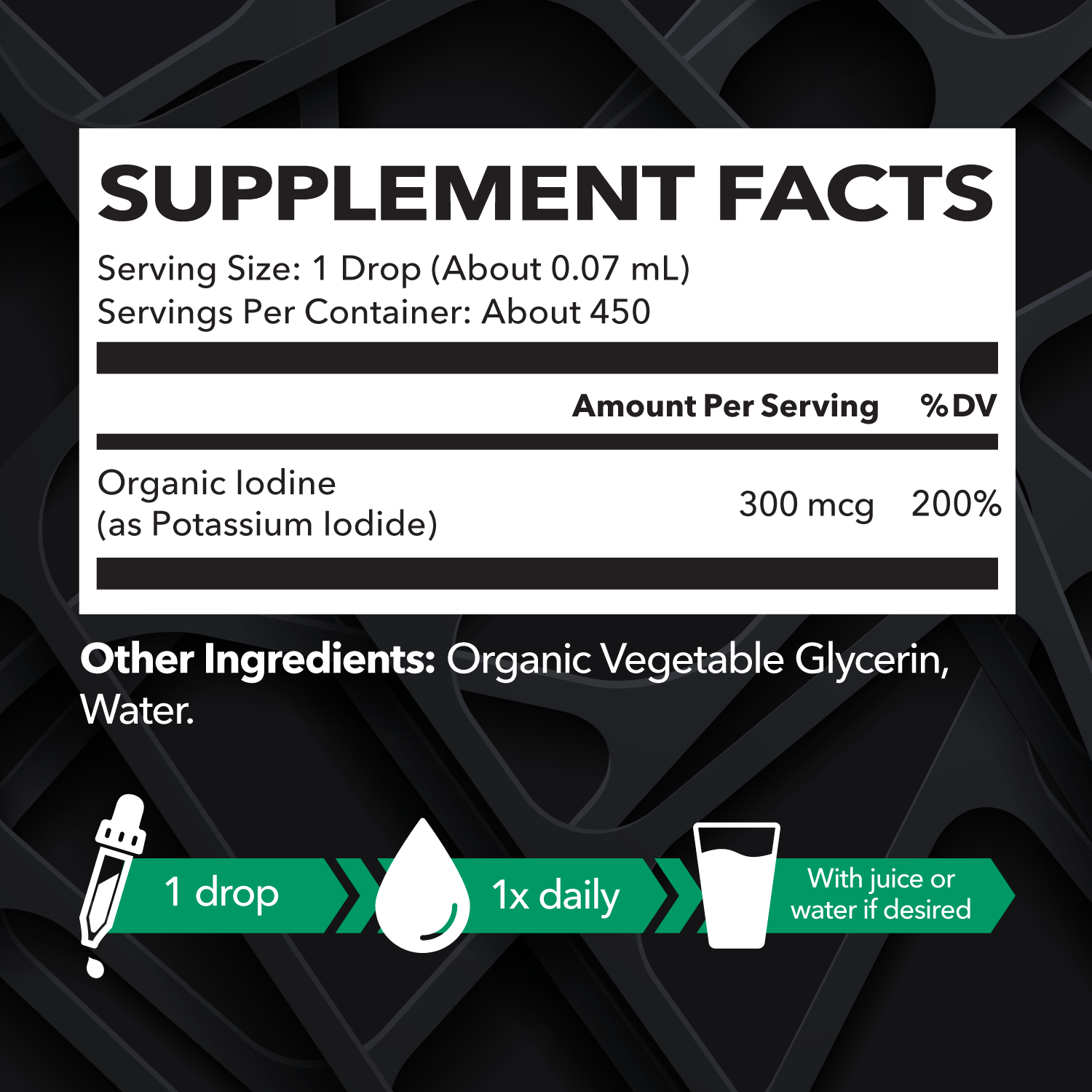 Potassium Iodide Liquid, 1 fl (30 mL)
FORMULATED TO DEFEAT IODINE DEFICIENCY 
     Iodine is an essential mineral necessary for your health but is, unfortunately, not naturally made by the body. It is important for thyroid health, which regulates hormone production. Our Potassium Iodide Liquid drops are a dietary supplement that helps adults, especially women over 30 or are of the age to start menopause, evade thyroid disorders since this is the time when hormones start to change. Potassium Iodide has a utility among people who consume few or no dairy products, seafood and eggs and/or vegans who may be prone to thyroid problems. 
     Iodine has also been studied to be beneficial for pregnant or breastfeeding women as they require increased iodine intake to support fetal development and proper thyroid function. 
     Another essential step in your wellness journey is being able to strike back against free radicals easier and quicker with heightened defense mechanisms. Our convenient iodine drops are extremely easy to use—allowing them to fit seamlessly into your busy lifestyle!  
IODINE DROPS THAT ELEVATE ENERGY   
     Iodine deficiency is most common in regions with low dietary iodine intake or those with low iodine in their soil. Lifestyle is also a contributing factor, and it may result in fatigue and a general lack of energy. Aging women and active adults in general are especially prone to iodine deficiency. 
     Our unflavored Potassium Iodide Liquid drops are 20% more potent than the leading brand (300 mcg vs. 250 mcg), radically supporting metabolism, optimal thyroid function, and overall vitality. Our vegan thyroid function support offers a 15-month supply (450 servings) of hassle-free, safe and potent formula for thyroid wellness. 
Adults take 1–2 drops daily or as recommended by a physician or healthcare professional. Take it by mouth or add to water or juice. This is a concentrated iodine solution—two drops supply 200% of the recommended daily value!

Because an individual's iodine needs are affected by diet, we recommend consulting with your healthcare professional to help you determine if you are getting enough iodine from your diet or if supplementing iodine intake is the right choice for you!
Havasu Nutrition's USDA Organic Certified Potassium iodide aids in the production of thyroid hormones which play a key role in regulating metabolism and energy production.

Our 300 mcg Potassium Iodide Liquid drops contribute to a healthy metabolism and energy balance. Our iodine drops also play a vital role in maintaining a healthy immune system, promoting the body's natural defense mechanisms.
Free shipping in the US on orders over $35!
POTASSIUM IODIDE: YOUR KEY TO A BALANCED THYROID FUNCTION
A Convenient Part of Your Wellness Journey
Unflavored and Easy To Use
Supports Healthy Metabolism
FREQUENTLY BOUGHT TOGETHER