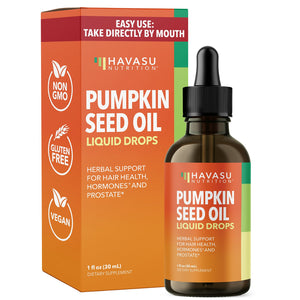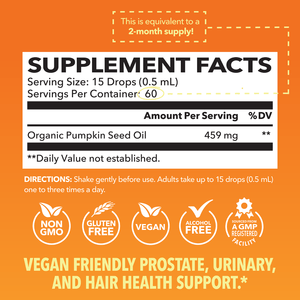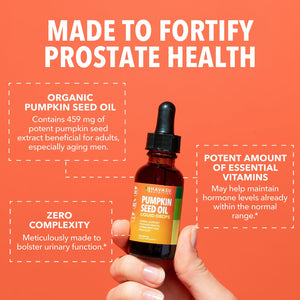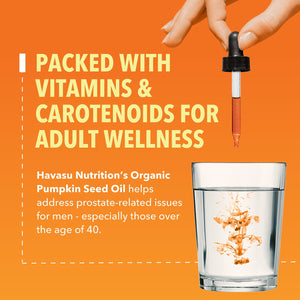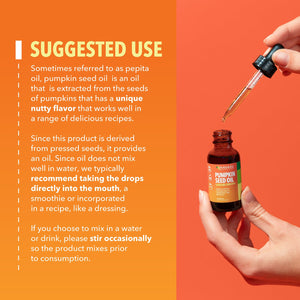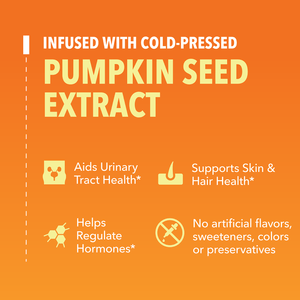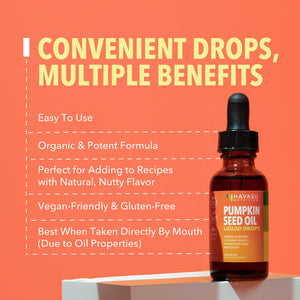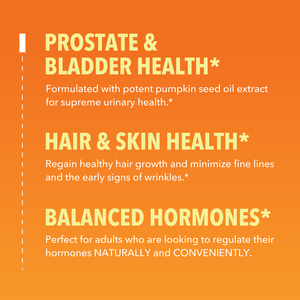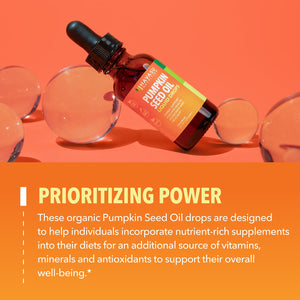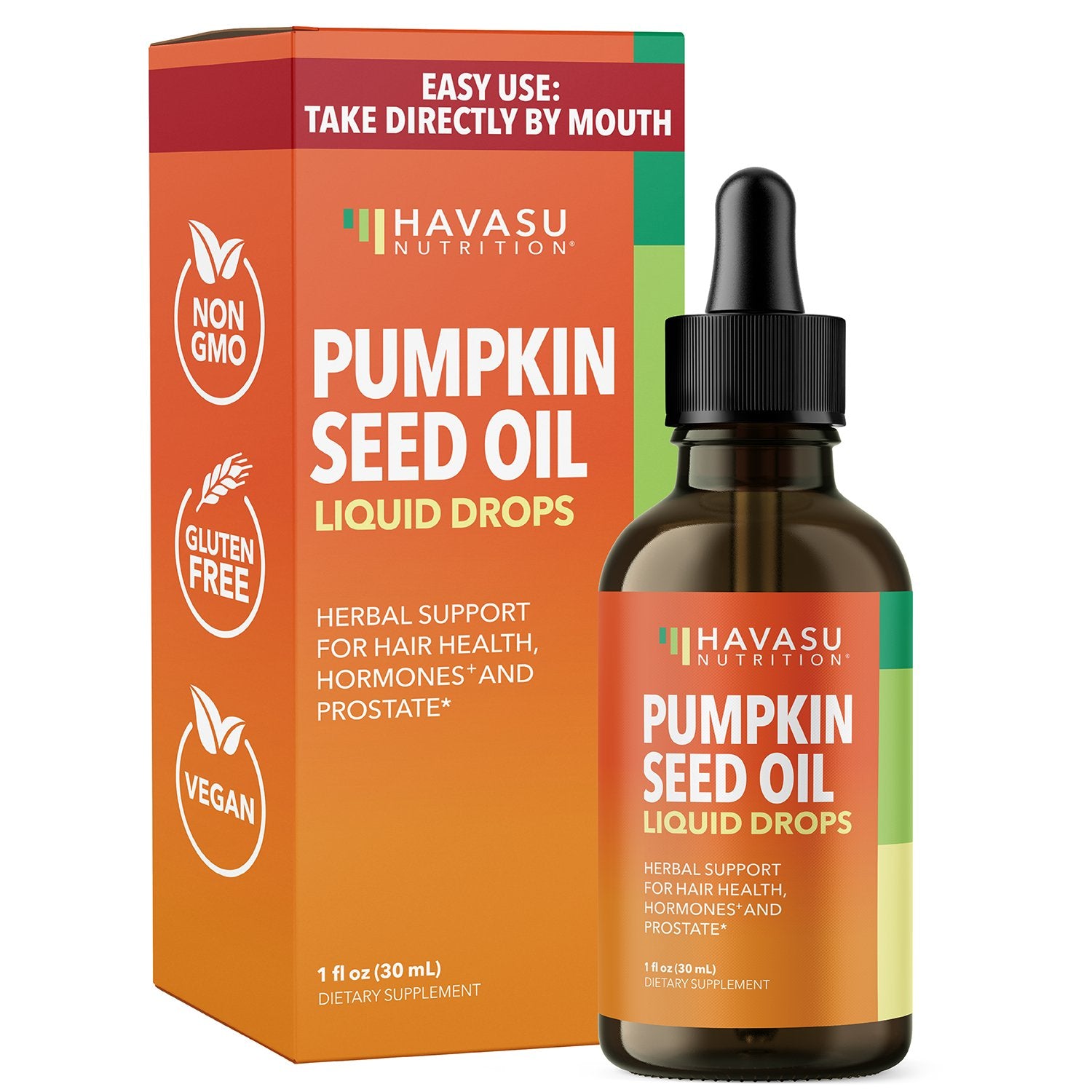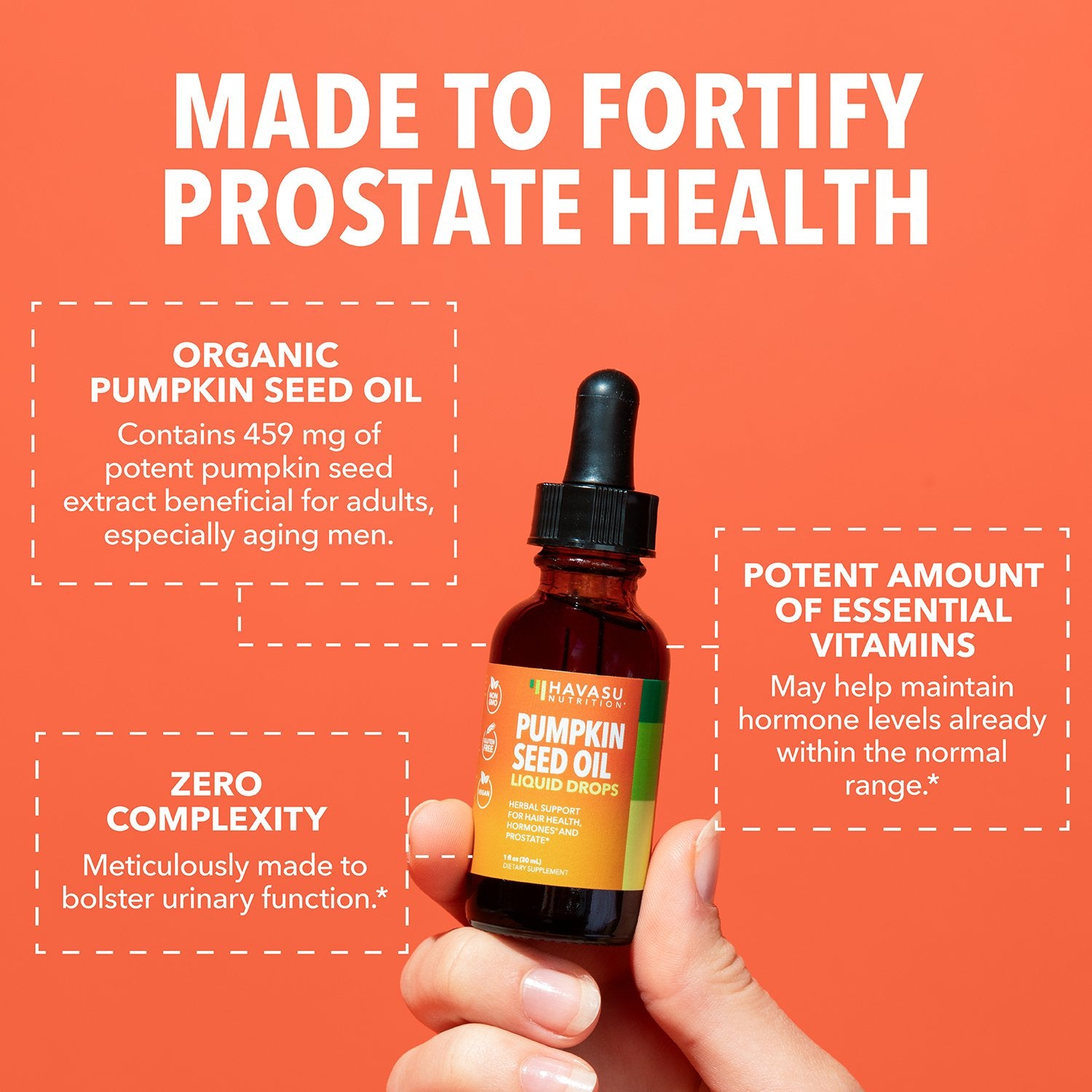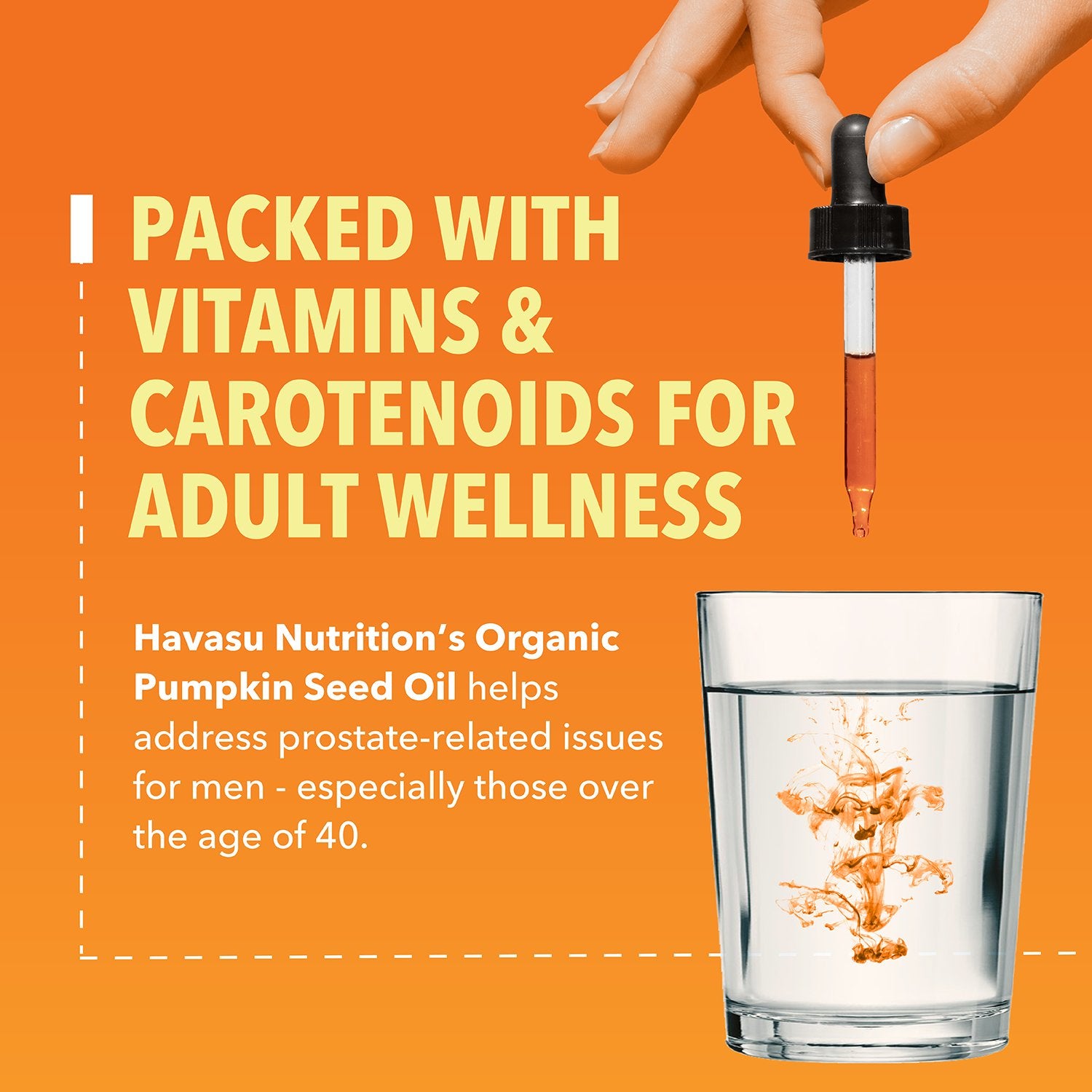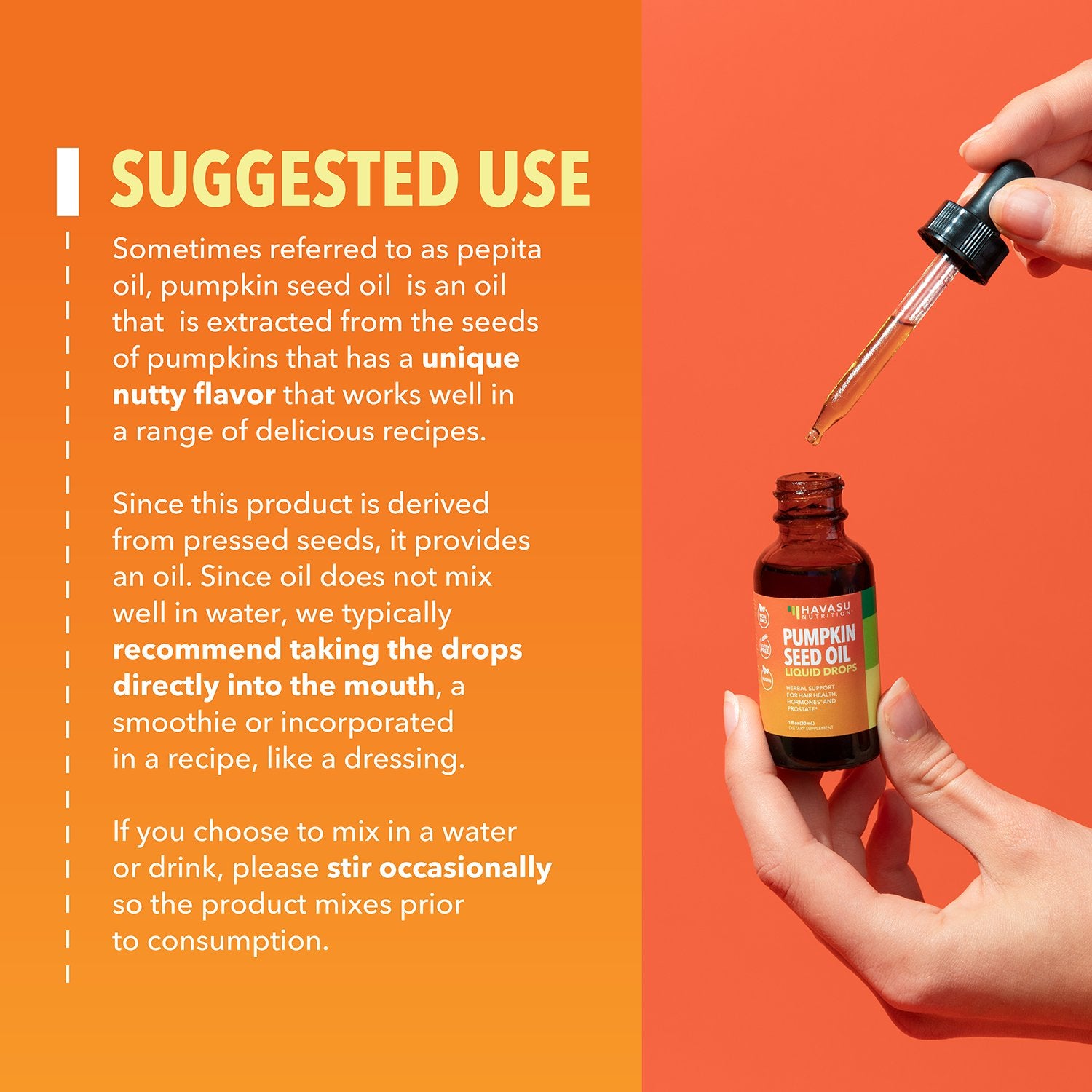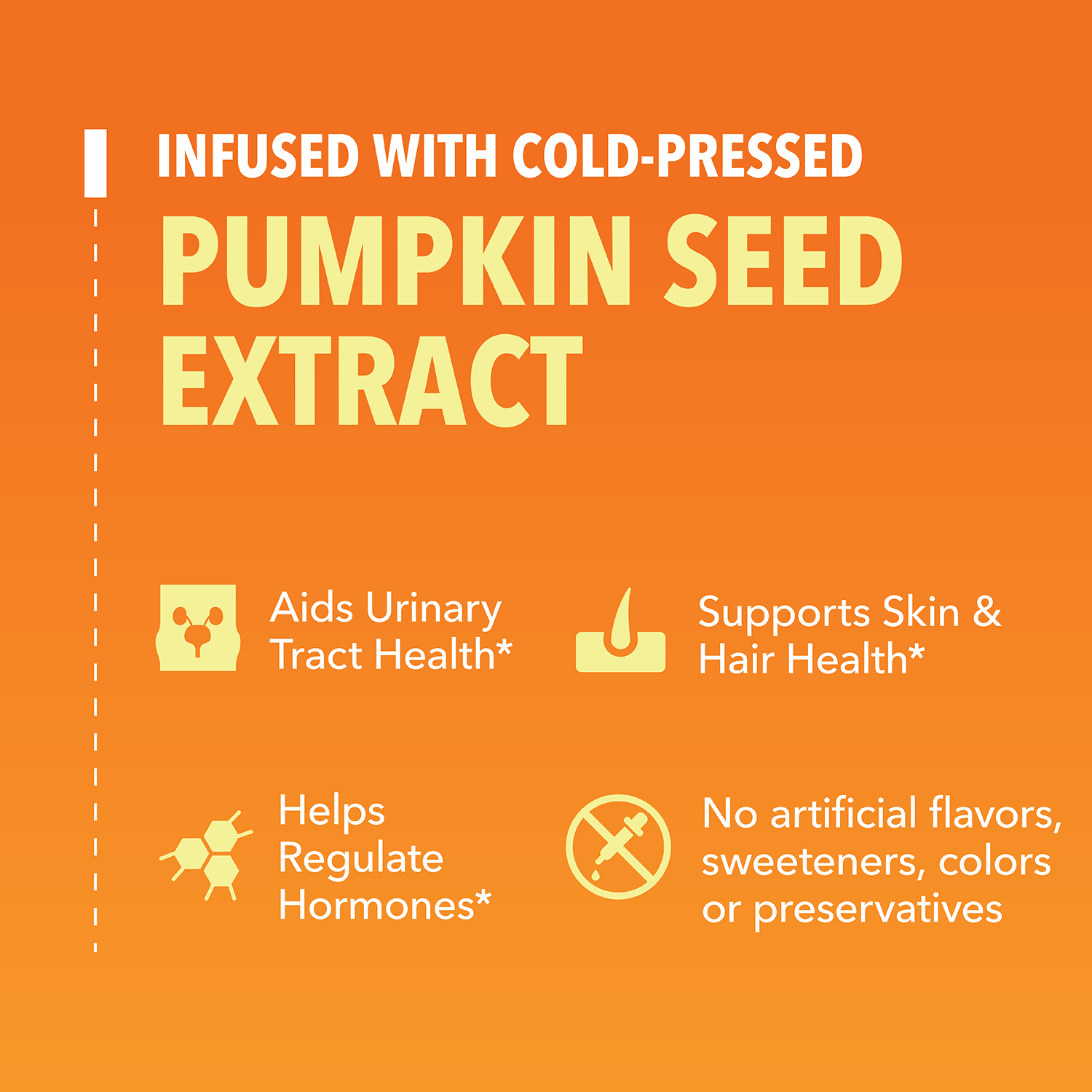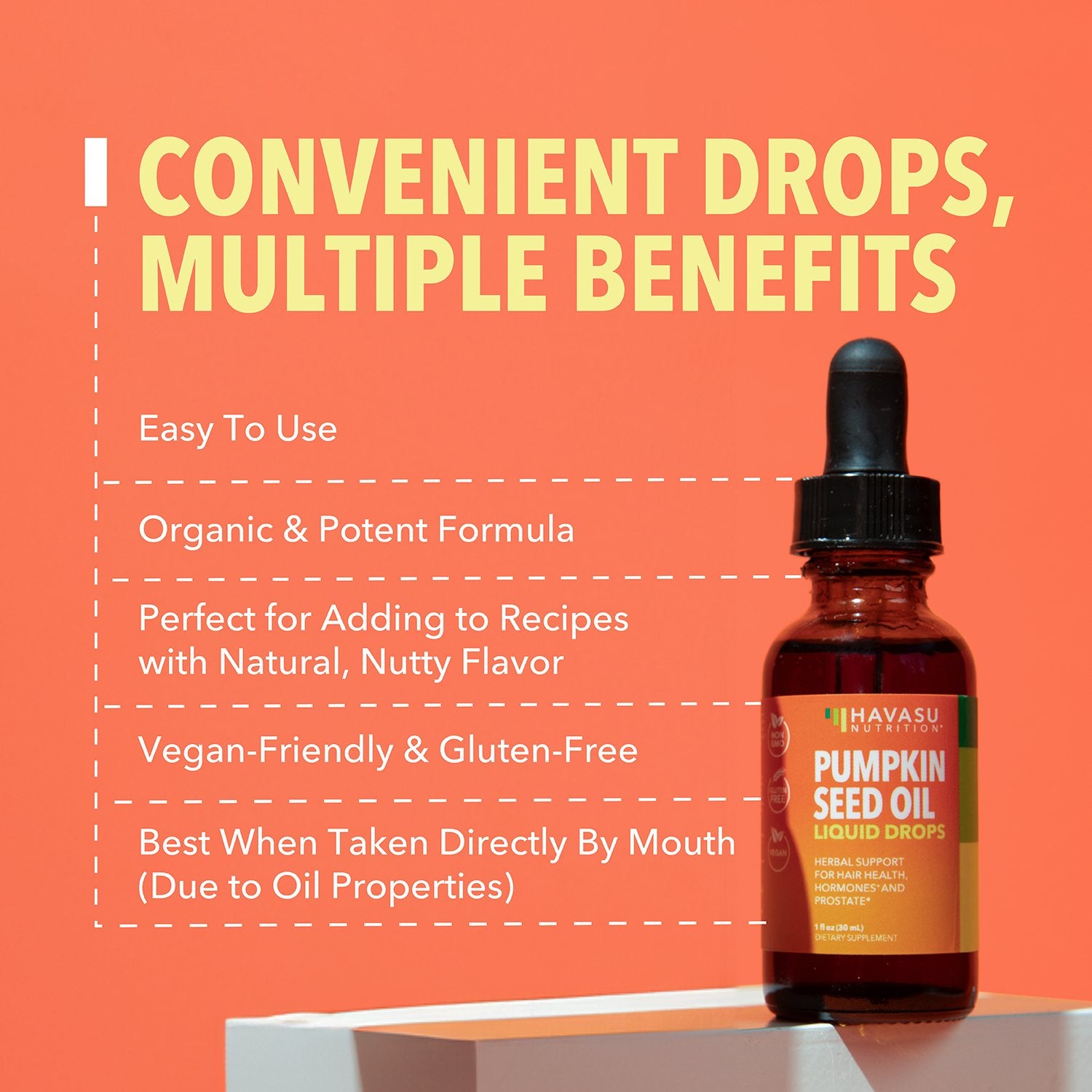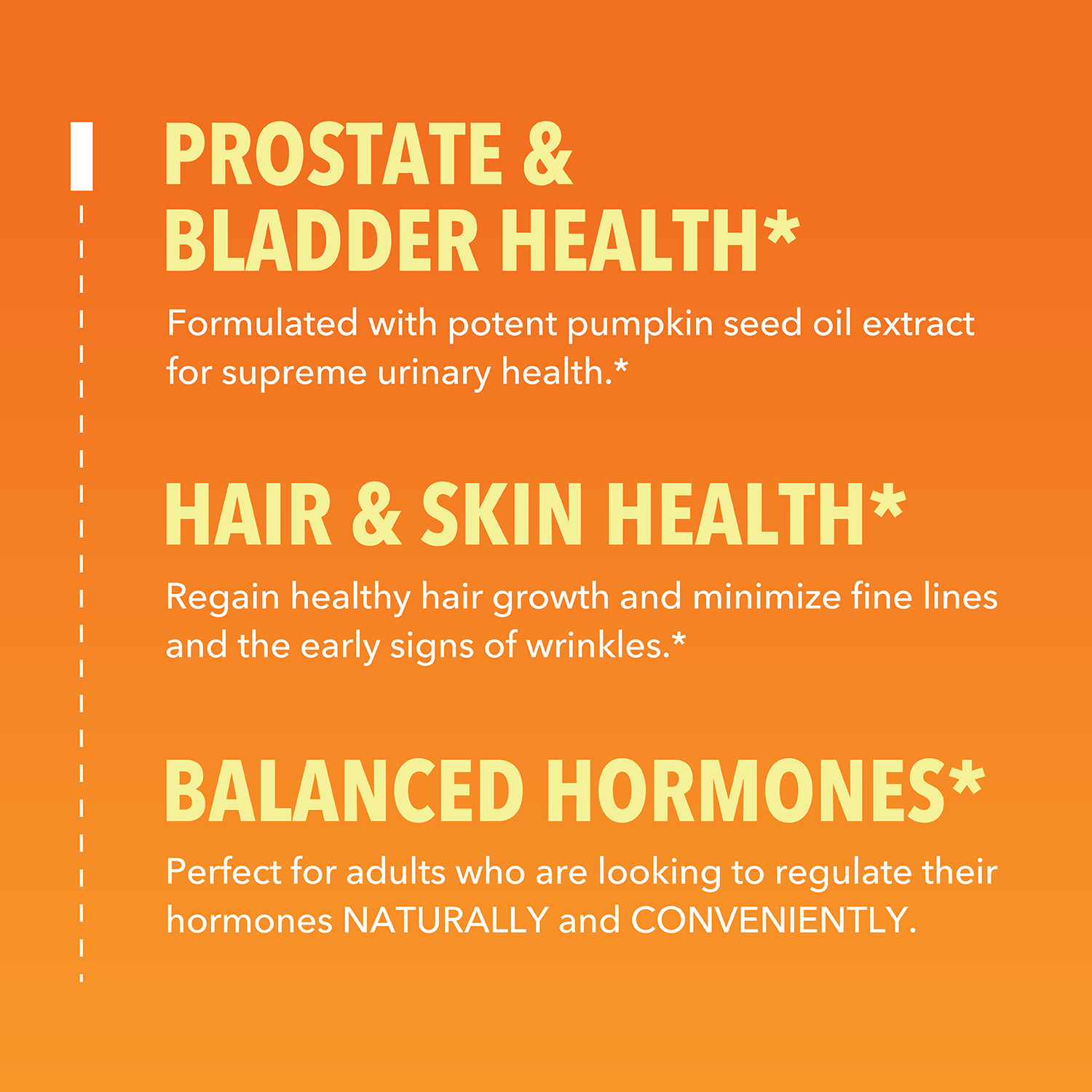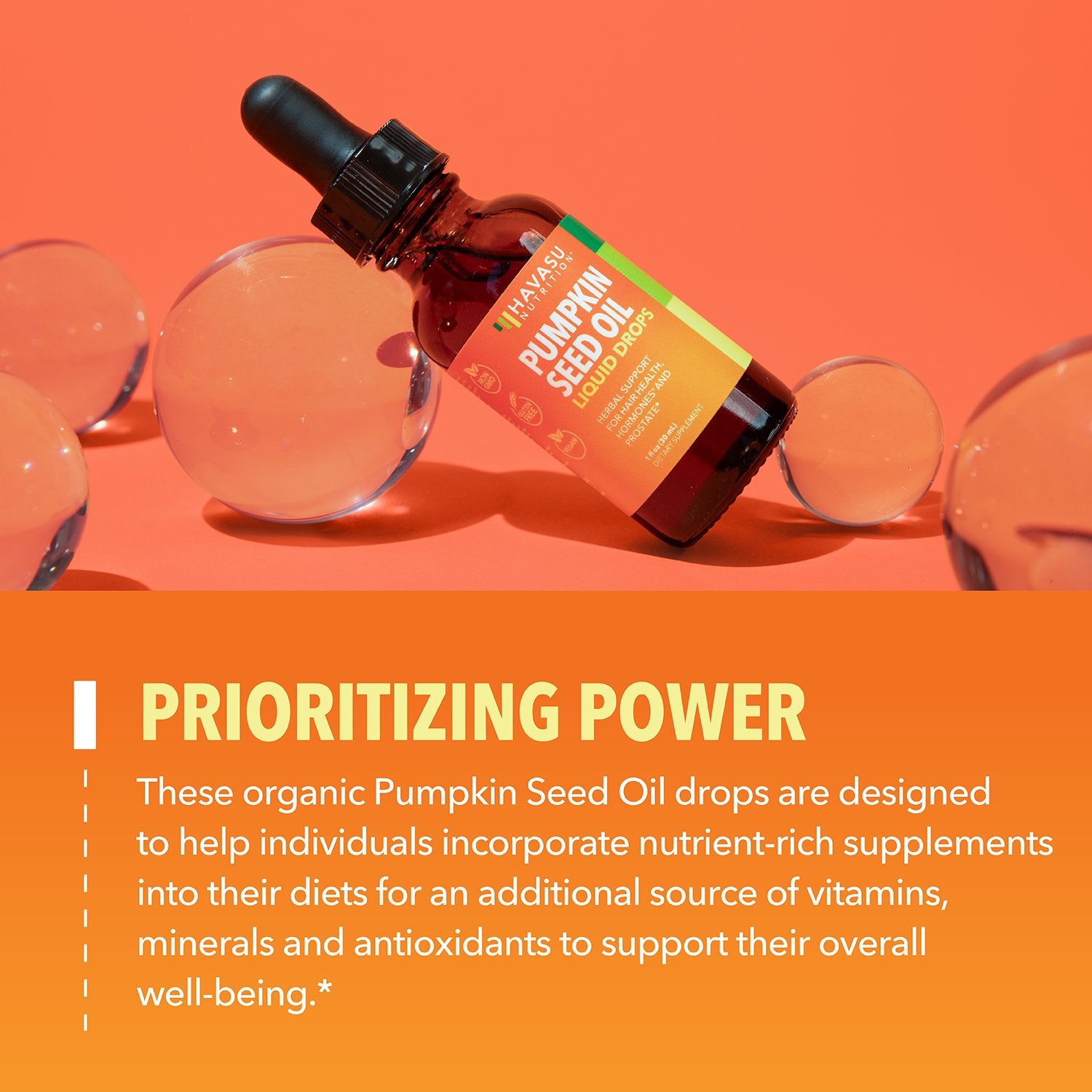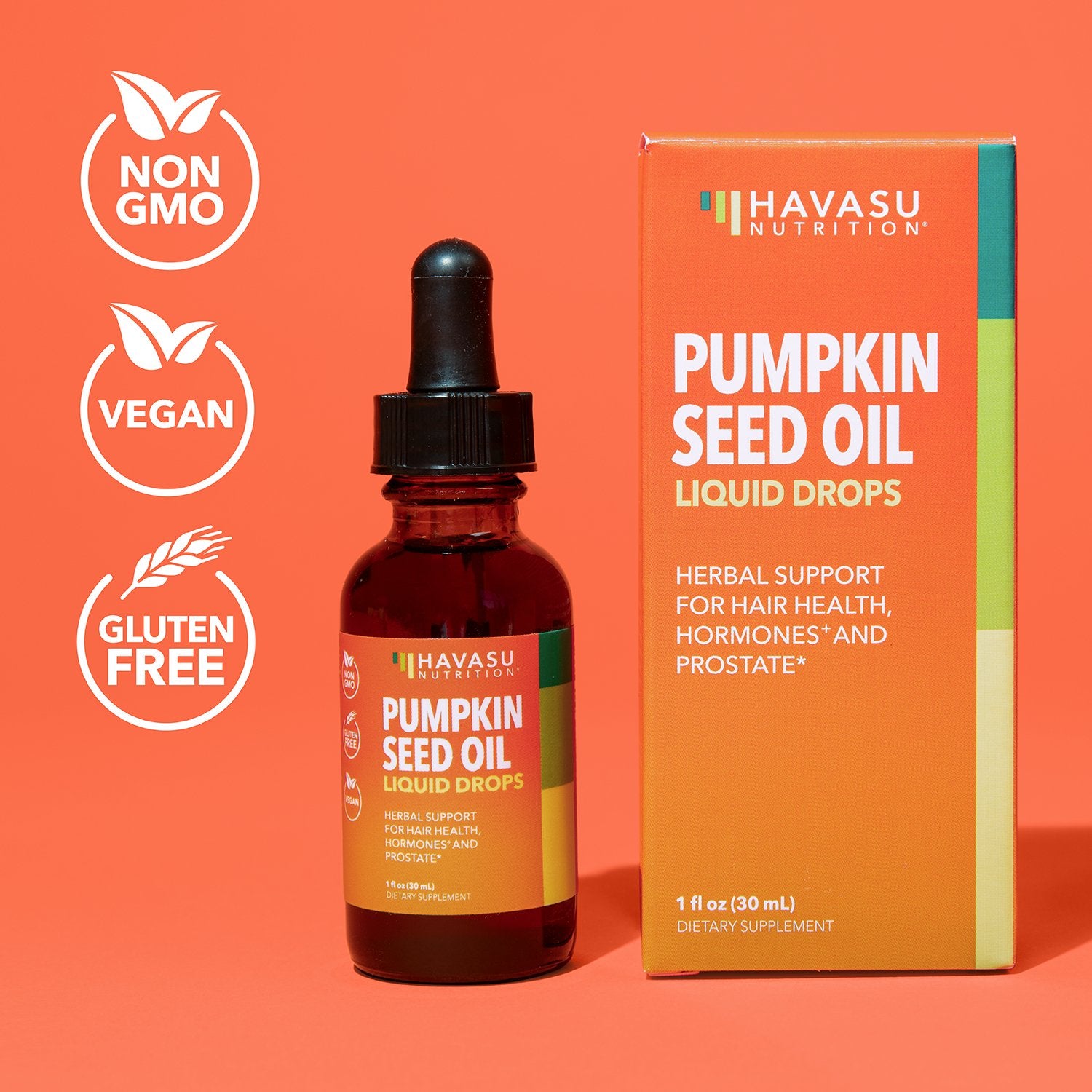 Organic Pumpkin Seed Oil Liquid, 1fl oz
Pure Cold-Pressed Liquid: Pumpkin seed oil is full of vitamins, carotenoids, and unsaturated fatty acids to help maintain and balance hormone levels already within the normal range. Our cold pressed pumpkin seed oil contain 459 mg per serving - a potent amount for overall support.
Superior Hair Growth Oil: Pumpkin seed oil extract contains nutrients that may contribute to healthy hair and skin, potentially supporting their appearance and vitality. Our organic pumpkin seed oil is rich in beneficial nutrients, like fatty acids.
Prostate Supplement for Men: Pumpkin seed oil extract may support prostate health by promoting normal urinary function and maintaining a healthy prostate size.

MADE TO FORTIFY PROSTATE HEALTH
ORGANIC PUMPKIN SEED OIL  
Contains 459 mg of potent pumpkin seed extract beneficial for adults, especially aging men.
POTENT AMOUNT OF ESSENTIAL VITAMINS
May help maintain hormone levels already within the normal range.
ZERO COMPLEXITY
Meticulously made to bolster urinary function.
SUGGESTED USE

Sometimes referred to as pepita oil, pumpkin seed oil is an oil that is extracted from the seeds of pumpkins that has a unique nutty flavor that works well in a range of delicious recipes.

Since this product is derived from pressed seeds, it provides an oil. Since oil does not mix well in water, we typically recommend taking the drops directly into the mouth, a smoothie or incorporated in a recipe, like a dressing.

If you choose to mix in a water or drink, please stir occasionally so the product mixes prior to consumption.
Each bottle is infused with 459 mg of pure and Organic Pumpkin Seed Oil and has been produced with non-GMO, gluten-free products to ensure purity and efficacy.
Free shipping in the US on orders over $35!
More Than Hormones & Hair
Introducing Organic Drops Derived from Pressed Seeds
Supports normal hormone range
Price-match guarantee
Safe money when ordering with us
Hassle-free exchange
30-Day Money Back
Reviews
Customer satisfaction #1 priority
FREQUENTLY BOUGHT TOGETHER
HAVE A QUESTION? GREAT, ASK US!